Guiding Team | Field Guide
Barry Peiser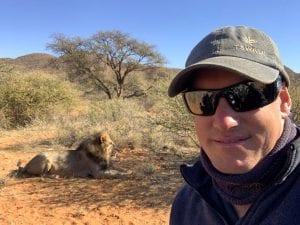 A prolific photographer, Barry Peiser studied at Tshwane University of Technology before arriving at Tswalu as a nature conservation student. He went on to guide for a few years before clocking up three years at Singita Lebombo, in the Kruger National Park. The pull of the southern Kalahari proved too strong and he returned to Tswalu where he guides and also creates visual content for Tswalu's marketing team.
Barry grew up camping, fishing and travelling throughout South Africa on family holidays, including the Drakensberg mountains and coastal towns along the east coast. But it was the many trips to game reserves, including the Kruger National Park, that sparked his appreciation for wildlife. He counts all those special holidays of his youth as some of the best memories of his life. 'Cold, early mornings going to hides, with coffee and rusks, to watch birds and animals coming to drink. We did long walks in the 'berg, probably to tire me out so I would sleep and give my folks a break! Then there were the freezing cold mornings with my best friends, Byron and Travis, fishing for trout in the Kamberg, catching wild brown trout in the Bushmans River, staying out long after sunset. It would get too dark to see the fish rising for the fly, and we'd have to feel it on the line.'
It's thanks to his father that Barry heard about the student position at Tswalu while he was at university. He had always been intrigued by the red sand dunes, blue skies and golden grass of the Kalahari, and the uniquely adapted species living in this harsh but beautiful environment.
Barry's favourite time of year at Tswalu is winter, as this allows him to spend the whole day out on the reserve with guests. The cooler conditions mean that animals don't rest from the heat as much as they do in summer, and there's more opportunity for photography. He enjoys offering advice and tips on wildlife and landscape photography to his guests so that they can capture the best memories of their safari to take home.
He hopes through his on-going passion for nature and photography to educate and amaze his guests, family and friends.
Barry's advice to a young guide starting out?
'Do the necessary qualifications, but push yourself to do extra, like photography courses or wildlife management. It's always good to have extra skills and qualifications – a plan B.'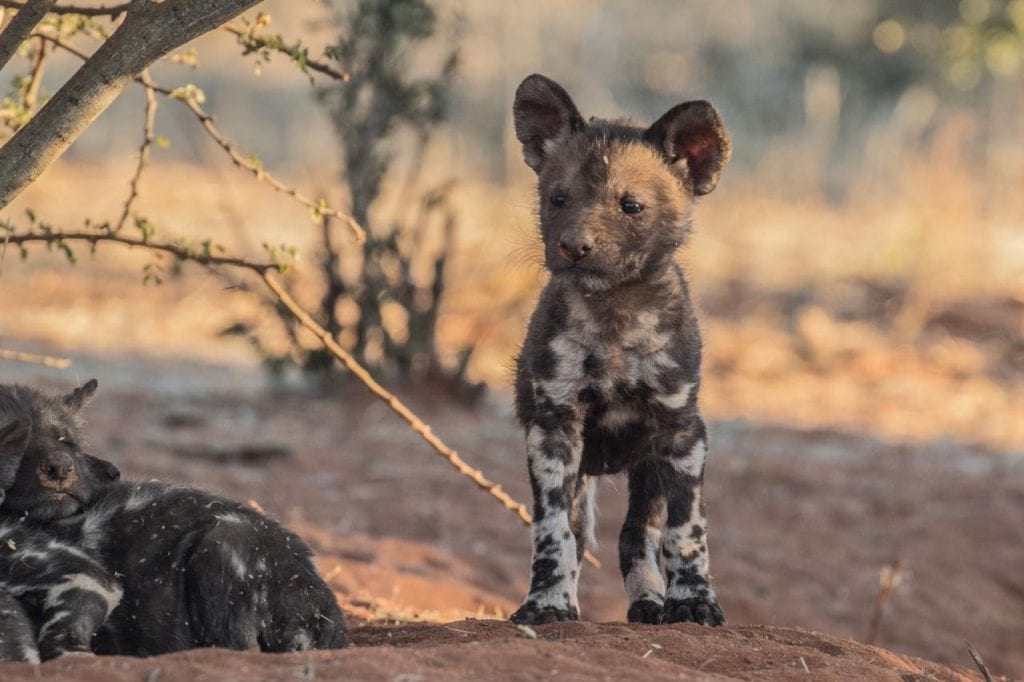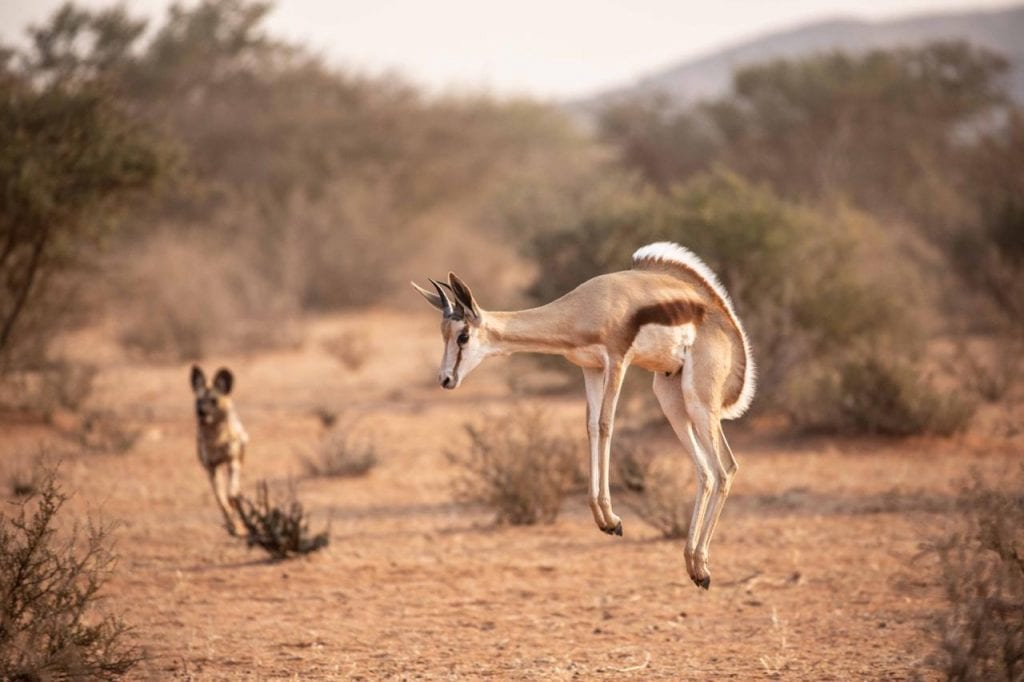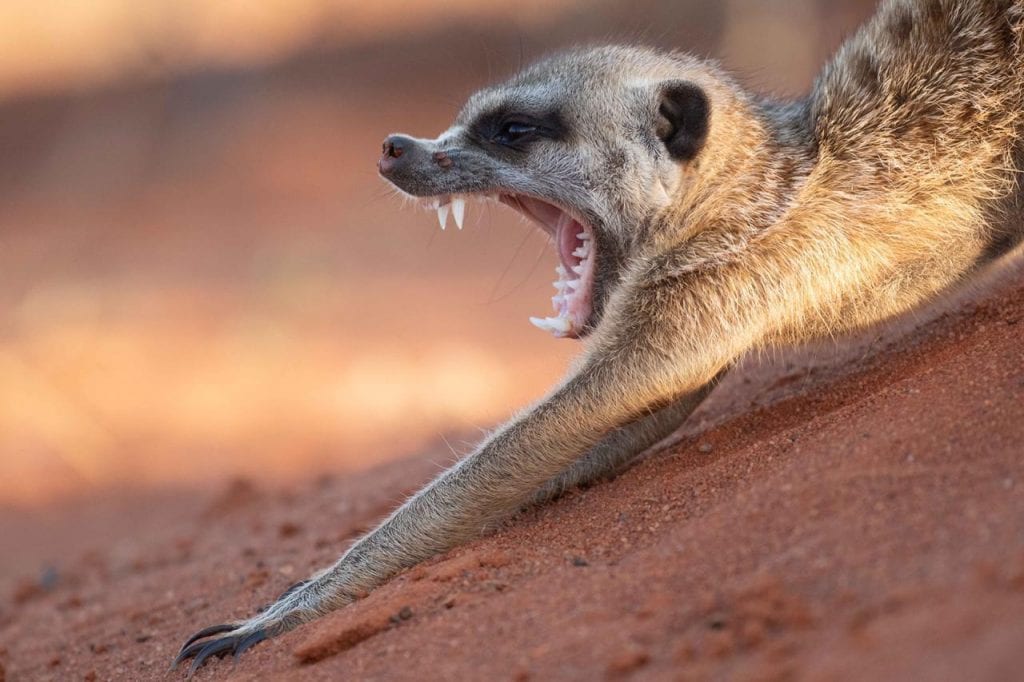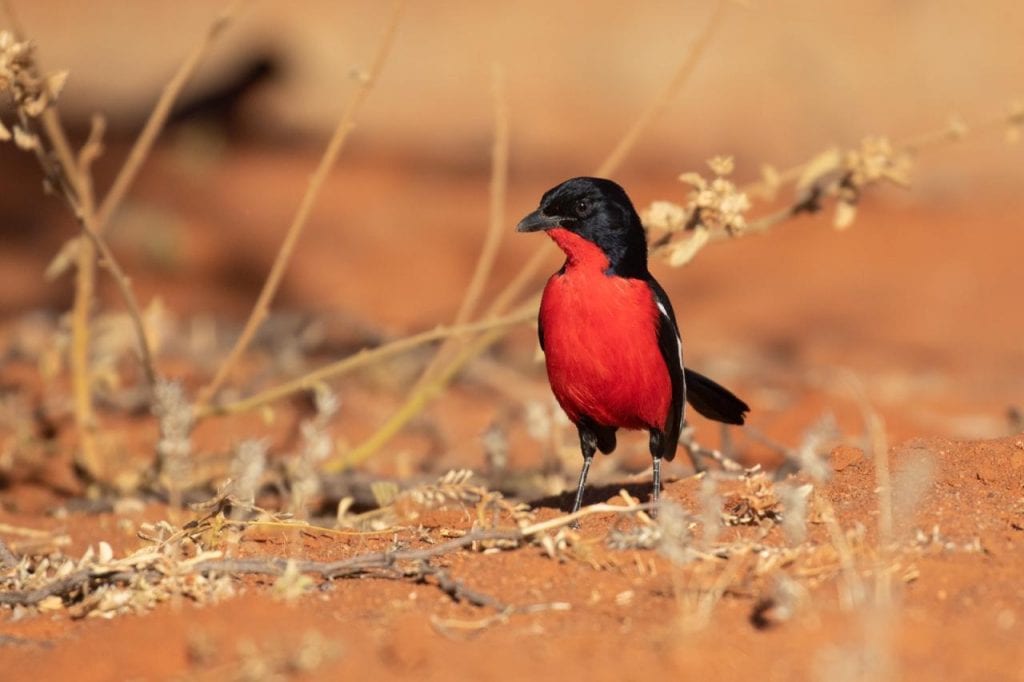 All images by Barry Peiser
Drag
Scroll