Guiding Team | Field Guide
Helen Mertens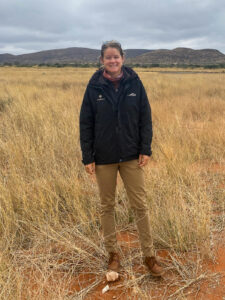 Although my father is Namibian, I grew up in Europe, mostly unaware of the world of safari and wildlife in Africa. I did, however, always enjoy the outdoors, spending most of my school holidays between scouts camps and other outdoor activities – hiking, skiing and by the ocean in Germany and France. My parents believed in as much time spent outdoors as possible, and I grew up loving it. I discovered the guiding industry in 2012 at Ulovane Environmental Training in the Eastern Cape, and it quite simply 'clicked' with me.  I never looked back. Since that FGASA Level 1 course, I have acquired my full Trails, Track & Sign Level 3 and Level 3 Professional Field Guide qualifications. In the past 10 years, I have guided in the Eastern Cape, KwaZulu-Natal and the Waterberg.
I have always enjoyed exploring and adventuring and pushing myself out of my comfort zone. A new challenge in the Kalahari seemed like a great way to learn more and grow further. The freedom in creating customised experiences for guests, the vastness of Tswalu, the beauty of the Kalahari and the fascinating ecology of this area make it an absolute privilege to work here.
I have been lucky over the years to have been trained and mentored by a wide variety of exceptional and highly experienced guides who have instilled a deep sense of respect and love for the wildlife we are blessed to work with. I have also had the opportunity to meet and work with passionate specialists in their fields, which has deepened and expanded my knowledge of insects, plants and birds. I am extremely interested in the behaviour displayed by and the interconnectedness of all that is wild and wonderful. My passion for walking and exploring untouched areas has not subsided since my youth, and I am currently working towards my FGASA Professional Trails Guide qualification.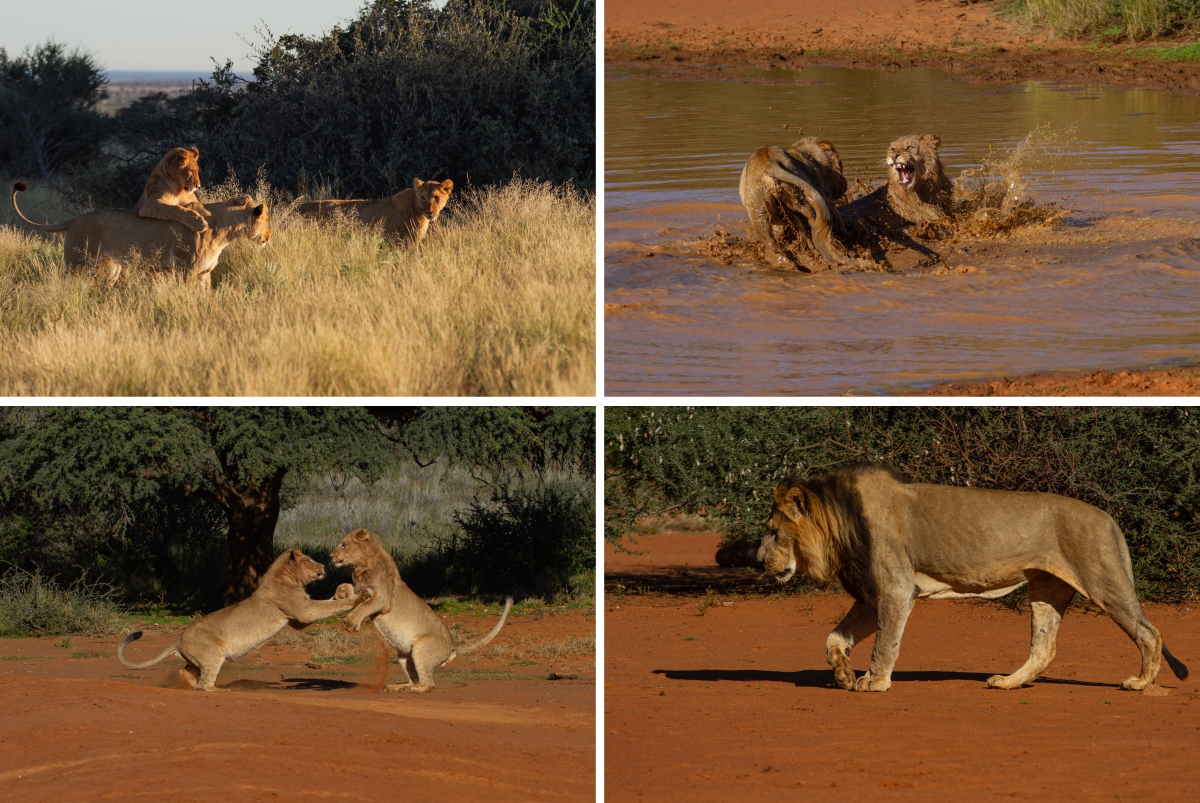 Images by Helen Mertens
MORE FROM OUR GUIDES
WILDLIFE JOURNAL
Read our latest Wildlife Journal, documenting what's been happening on the reserve.
STORIES BY HELEN MERTENS
Drag
Scroll