NEWS | 1 October 2020
International travel restrictions eased ahead of Tswalu's reopening
News release, 1 October 2020; There is some welcome light at the end of the tunnel for leisure travel with the easing of South Africa's international travel restrictions, following an announcement by the National Coronavirus Command Council (NCCC) based on WHO recommendations.
South Africa has chosen to assess individual countries according to a scale of high, medium and low risk. Countries with significantly higher levels of infection than South Africa will be rated as high risk, and leisure travellers from those countries will not be permitted to travel to South Africa at present. High-risk countries currently include USA, UK, Ireland, France, Switzerland, the Netherlands, and Portugal. For the full list of countries on the red list, see * below.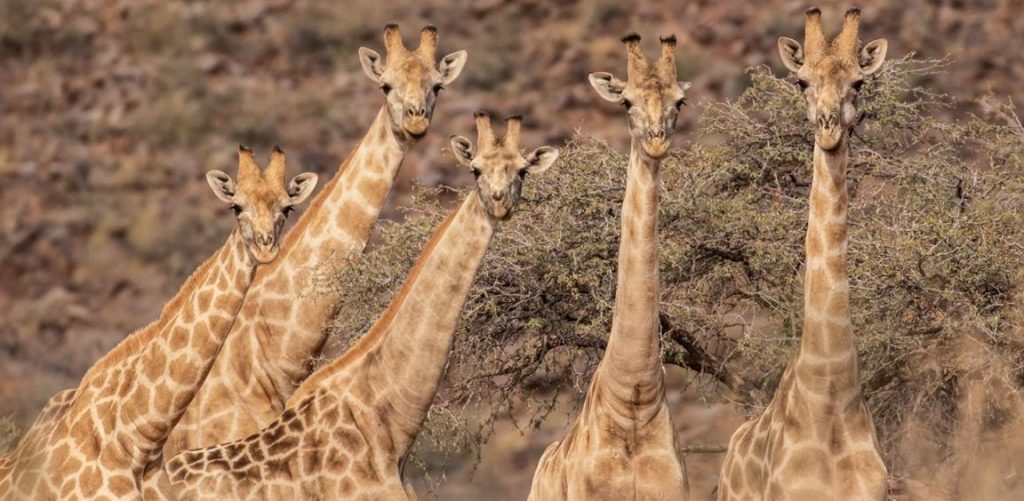 All travellers from countries with a lower rate of infection than South Africa have been given the green light, as long as they have a certified PCR [Polymerase Chain Reaction] test not older than 72 hours from time of departure from their country of origin. On arrival, all travellers will be screened and requested to fill in a contact list. Travellers will also be expected to show proof of travel insurance and an accommodation address on arrival, should they need to self-quarantine at the time of arrival. Tswalu has all the necessary protocols and procedures in place, including isolation suites, should a guest need to fulfil the 10-day mandatory quarantine period.
These are the countries deemed low-risk at present:
Argentina, Australia, Austria, Belgium, Brazil, Canada, Chile, China, Colombia, Czech, Denmark, Finland, Germany, Italy, Japan, Malaysia, New Zealand, Norway, Philippines, Singapore, South Korea, Spain, Sweden, and UAE.
In addition, all travellers from all African countries are welcome but must have relevant travel documents and will also be subjected to screening for Covid-19 symptoms.
It's important to note that if the passport of the traveller from a country currently considered high risk, such as US or UK, indicates that they have spent 10 days or more in a low-risk country before departure, for example, a country in Africa, they will be considered to be arriving from a low-risk country and subject to the low-risk entry requirements. All travel guidelines will be examined every two weeks, based on the epidemiological data from South Africa and globally.
Airlines will be responsible for checking that passengers boarding their flights to South Africa meet the requirements of entry. Note that only three South African airports are currently open and operational for international air travel: OR Tambo International in Johannesburg, Cape Town International and King Shaka International in Durban.
Tswalu's remote location in the southern Kalahari offers the ultimate off-the-beaten-track escape. Physical distancing is nothing new to us, and with Covid-19 protocols and procedures safely in place, we are ready and waiting to welcome our first guests to our camps from 1 November 2020. There has never been a better time to experience Tswalu's wide, open spaces or to appreciate the privacy and exclusivity of being one of only a handful of guests in the largest privately owned reserve in South Africa.
* The full list of countries from which leisure travellers are not allowed at present:
Albania, Argentina, Armenia, Austria, Bahrain, Belgium, Bolivia, Bosnia and Herzegovina, Brazil, Chile, Columbia, Costa Rica, Croatia, Czech Republic, Denmark, Ecuador, France, Georgia, Greece, Guatemala, Guyana, Honduras, Hungary, Iceland, India, Iran, Iraq, Ireland, Israel, Jamaica, Jordan, Kuwait, Lebanon, Luxembourg, Maldives, Malta, Mexico, Moldova, Montenegro, Nepal, Netherlands, North Macedonia, Oman, Palestine, Panama, Paraguay, Peru, Portugal, Puerto Rico, Qatar, Romania, Russia, Slovakia, Suriname, Switzerland, Ukraine, United Emirates, United Kingdom, USA, and Venezuela.
Drag
Scroll