SAFARI CAMPS
ROMANTIC SAFARI ESCAPES
A safari has all the elements of a deeply romantic escape, whether you are planning an extravagant love declaration, dreamy honeymoon, special anniversary trip, or a spontaneous couple's adventure. The scene is set for relaxation, romance and quality time in our safari camps, providing the ultimate in privacy, luxury and discreet service for an unforgettable wilderness experience. Add to this the southern Kalahari's mesmerising beauty, and the thrill of extraordinary wildlife sightings, and the call of the wild becomes impossible to resist. Whether enjoying a dune picnic with sunset drinks or a couple's massage on your private verandah, the relaxed, unhurried flow of safari life lends itself to a slow, magical reconnection with nature and the one you love.
WHAT TO EXPECT ON A ROMANTIC SAFARI WITH US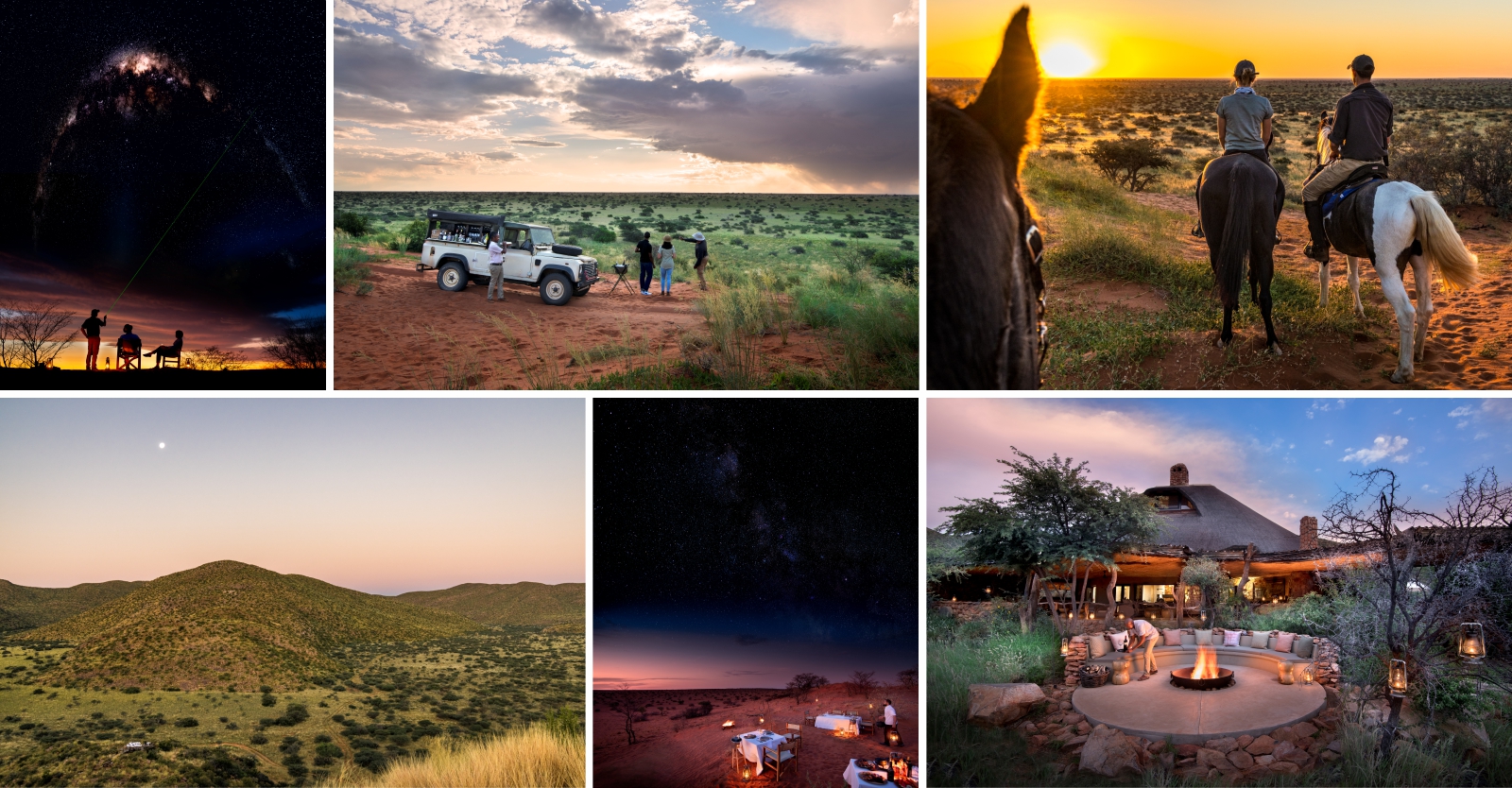 PRIVATELY GUIDED SAFARI ADVENTURES
A private safari vehicle, guide and tracker brings an exhilarating sense of freedom to an off-the-beaten-track safari destination like Tswalu. Couples have the luxury of exploring the reserve at their own pace, with exclusive access to wildlife sightings.

SUNRISE WALKS AND BUSH BREAKFASTS
A picnic breakfast in a remote valley or from a scenic vantage point puts a romantic spin on an early morning nature walk, bathed in the golden glow of the sun's first rays – the perfect moment to ask your guide to take some flattering photographs.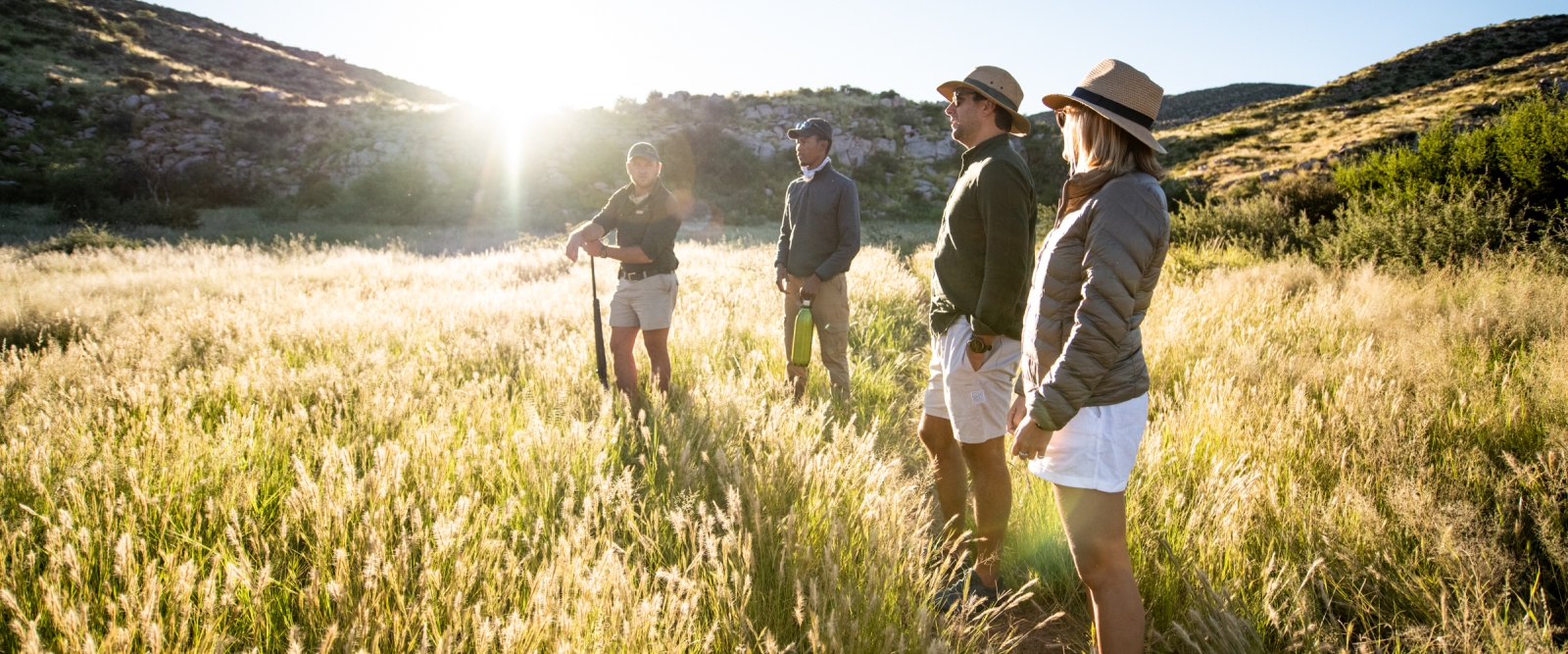 HORSE RIDING AND DUNE SUNDOWNERS
Horse riding is another privately guided affair. Just the two of you, trotting through undulating grasslands to find a secret, sheltered spot in the dunes for sunset drinks – a pink G&T or a celebratory flute of rosé bubbly – that match the horizon.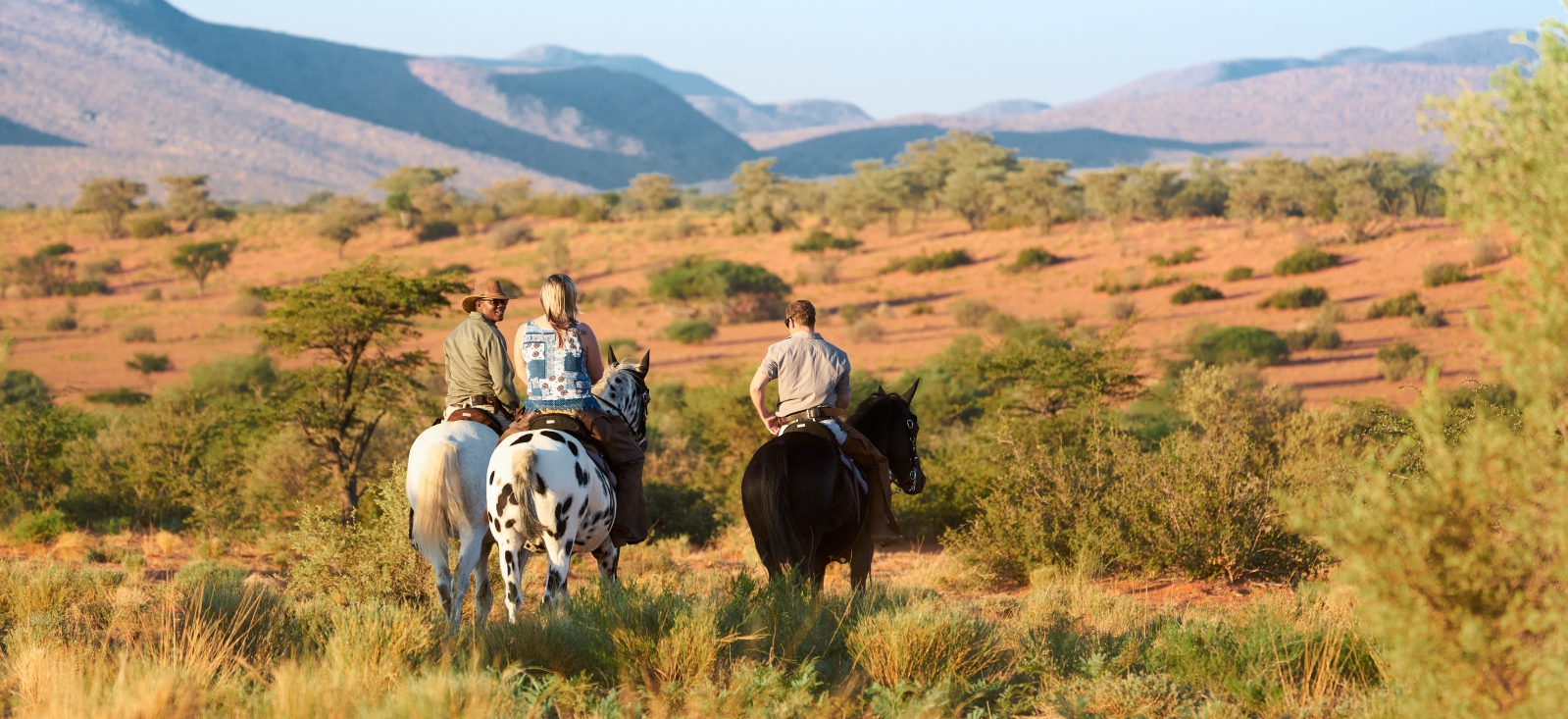 WILDLY ROMANTIC PRIVATE  DINING
Opportunities for dining deliciously à deux are endless, from a quiet, lantern-lit dinner on your private verandah to a surprise invitation to experience the theatre of Restaurant Klein JAN with the dinner date of your dreams.

SLEEPING UNDER THE AFRICAN SKY
For a close encounter with the magnitude and brilliance of the star-studded southern Kalahari sky, we recommend booking the Malori, a once-in-a-lifetime opportunity to spend a night under canvas in the middle of one of Africa's last great wildernesses.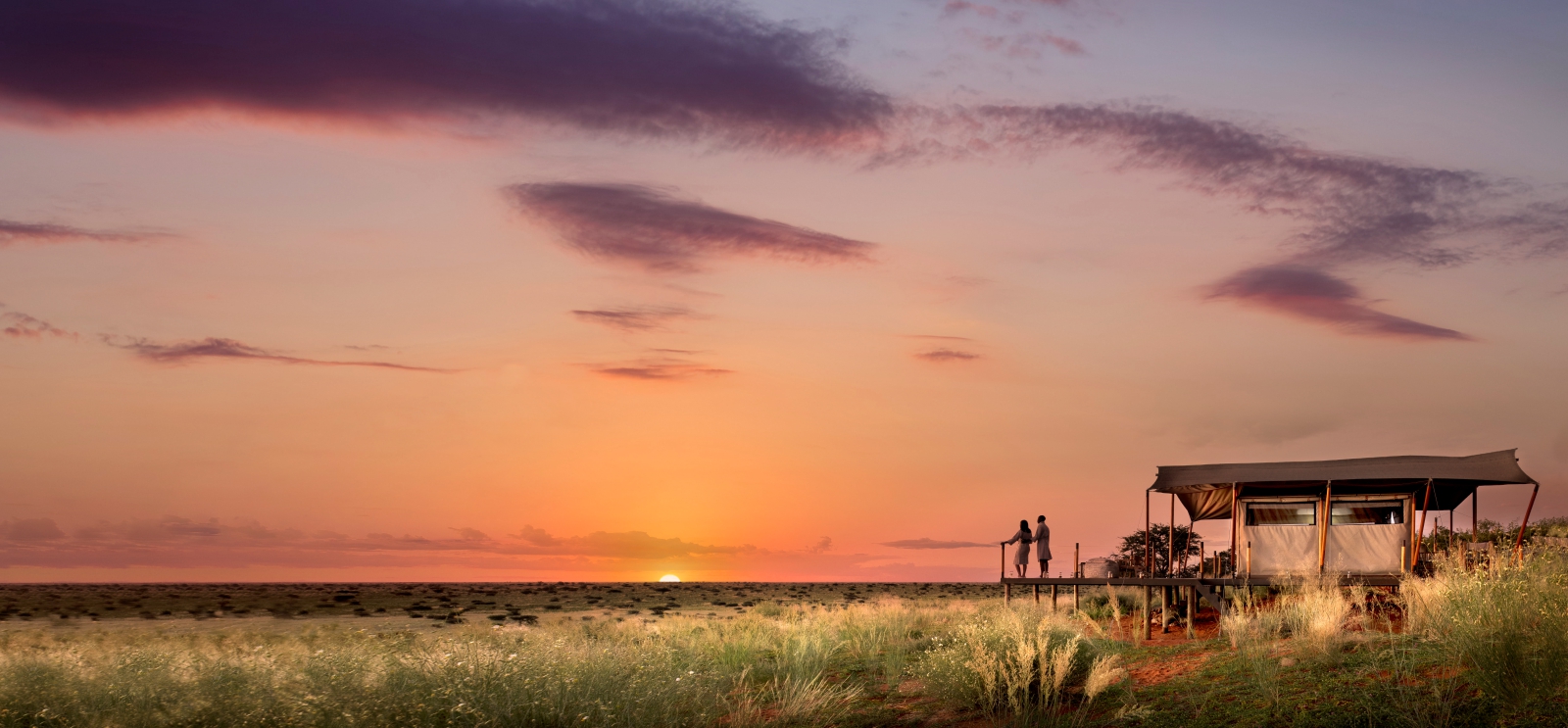 WEDDINGS AND CELEBRATIONS ON SAFARI
Book one of our safari camps on an exclusive-use basis if you would like to get married at Tswalu, renew your wedding vows or host a celebration. Our team looks forward to making your dream day a reality.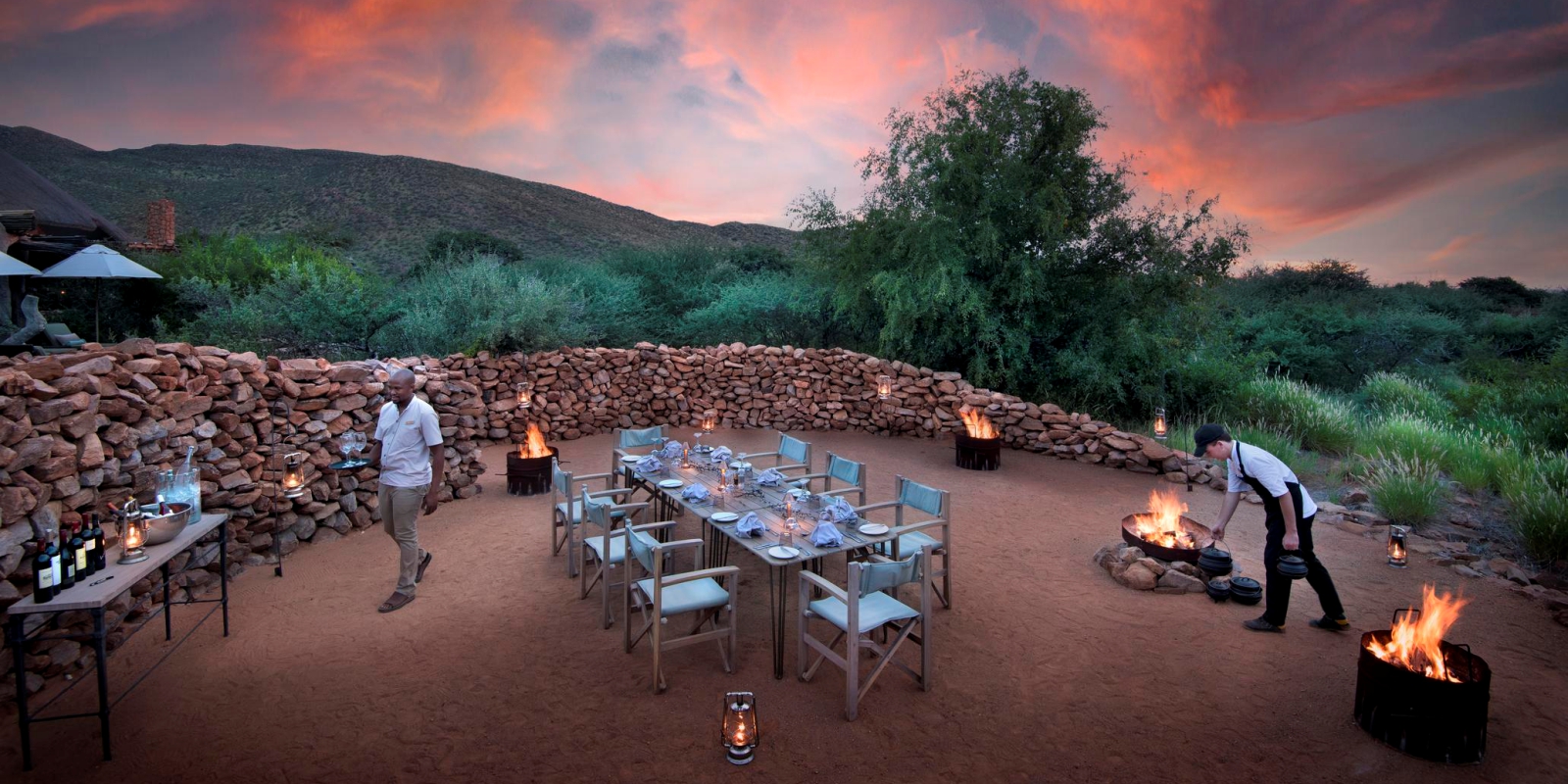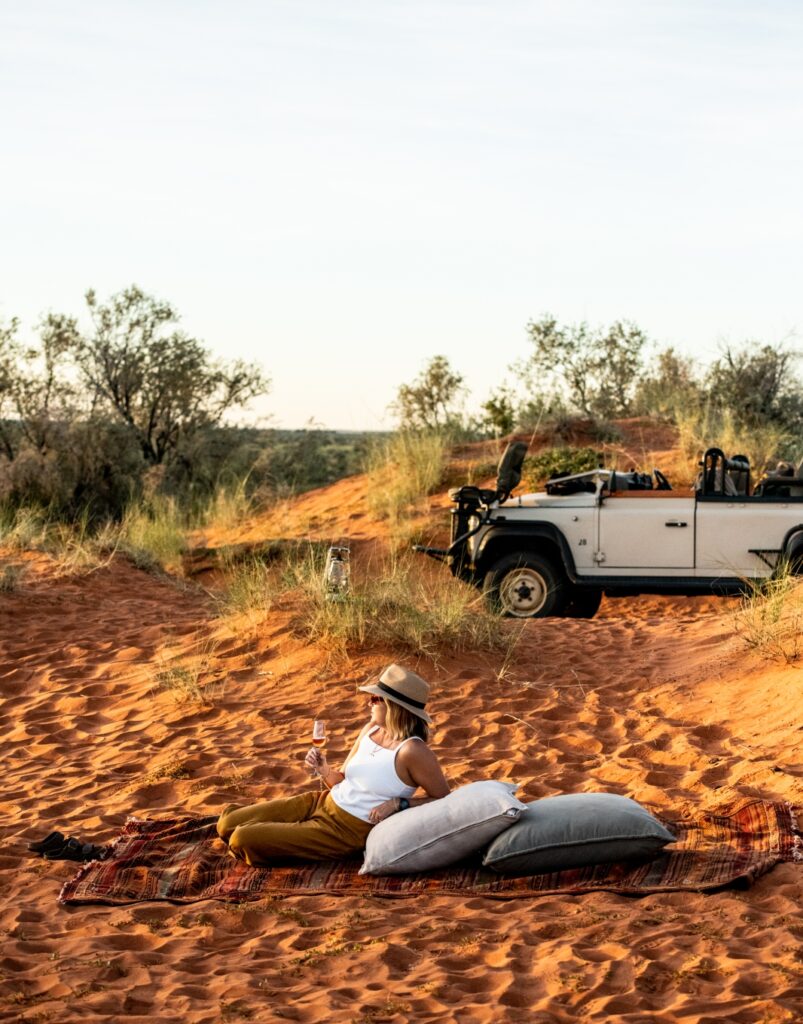 Book a Honeymoon Retreat
The 4-night Honeymoon Retreat includes a night in the Malori star bed, a private wine tasting, a special dinner in your suite, a dinner at Klein JAN, a couple's massage, and a bottle of sparkling MCC wine. Plus, 50% off the last night's accommodation. Read more about the special Honeymoon Retreat.
Or get in touch if you are ready to tailor make the romantic getaway of a lifetime [email protected]
Read more