TSWALU FOUNDATION
Support ecological research
The Tswalu Foundation exists primarily to support ecological research on the reserve. Through accumulating a growing body of quality data on the fauna, flora and unique habitats of the southern Kalahari we continue to make informed conservation management decisions in support of our shared vision to restore the natural environment, re-establish and protect biodiversity, and maintain the Kalahari's characteristic ecological processes.
1. DONATE
Use our secure online portal to make a donation to the Tswalu Foundation Trust in support of the sustainability of ongoing research management of the many projects supported by the foundation, its researchers and various activities.
DONATE
2. SNAPSCAN
Use this SnapScan barcode to make an instant donation to the Tswalu Foundation. Every contribution helps, no matter how small. Make sure the SnapScan app is downloaded on your device, then simply scan the image below and your donation will go directly to the Tswalu Foundation Trust to support ecological research.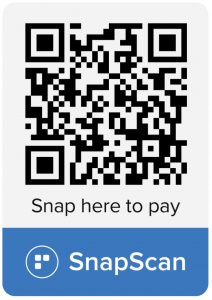 3. EMPOWERS AFRICA
The Tswalu Foundation has partnered with Empowers Africa in order to provide a cost-effective solution to fundraising in the United States by acting as the fiscal sponsor. Empowers Africa is approved as a U.S. public charity, contributions to which are tax-deductible for U.S. federal income tax purposes under Section 501(c)(3) of the U.S. Internal Revenue Code.
DONATE
4. PURCHASE THE TSWALU KALAHARI BOOK
Tswalu – A new beginning, celebrates the ongoing success of a conservation dream. It records the reserves origins and how it has progressed to not only enrich the fragile environment, but also advance the lives of people who live there – through healthcare, education, conservation, research and general community upliftment. In short, this work commemorates the goal of those who live and work on Tswalu – to leave the world in a better state than the one in which it was first found.