The reserve's vast and dramatic landscapes await exploration at your own pace and in your own time, thanks to the guarantee of a private safari vehicle, guide and tracker with every booking. From interpretative game drives to birding, tracking, nature walks and horse riding, there are many opportunities to discover the Kalahari ecosystem's unique characteristics and marvel at nature's tenacity and unquestionable beauty in this remote, under-explored part of South Africa. Unlike most private reserves in South Africa, there are no other camps or safari vehicles on the property. Our guests therefore have the luxury of unlimited time at wildlife sightings and do not have to share these precious moments with anyone.
Diverse habitats offer varied game viewing, including over 80 species of mammals such as black-maned Kalahari lion, desert black rhino, cheetah, giraffe, greater kudu, eland and oryx. Tswalu is also one of the best places in Africa to see five shy, nocturnal species that often prove elusive elsewhere, namely the brown hyena, aardwolf, aardvark, bat-eared fox and ground pangolin.
A big advantage of having your own safari vehicle, guide and tracker is the freedom to strike out in a different direction every day, whether to track one of the Kalahari's iconic or elusive animals, focus on photography or identify some of the reserve's endemic bird species. Take a walk into the foothills of the Korannaberg to marvel at ancient rock engravings, observe the sociable antics of foraging meerkats at one of the habituated meerkat colonies, or head over the dunes on horseback in the late afternoon to enjoy sunset drinks. Each experience, whether dining at Restaurant Klein JAN or sleeping out under the stars, becomes part of your bespoke Tswalu safari.
As South Africa's largest privately owned reserve, Tswalu is well known for its focus on conservation. Becoming acquainted with one of the in-depth research projects supported by the Tswalu Foundation provides insight into our bold, long-term vision of restoration, adding yet another layer to your unique safari experience. At Tswalu there is time to slow down and be more mindful of your imprint on the earth and the positive impact of choosing a longer, more immersive stay. As our guest you become part of our sustainability journey and our vision to leave our world better than how we found it.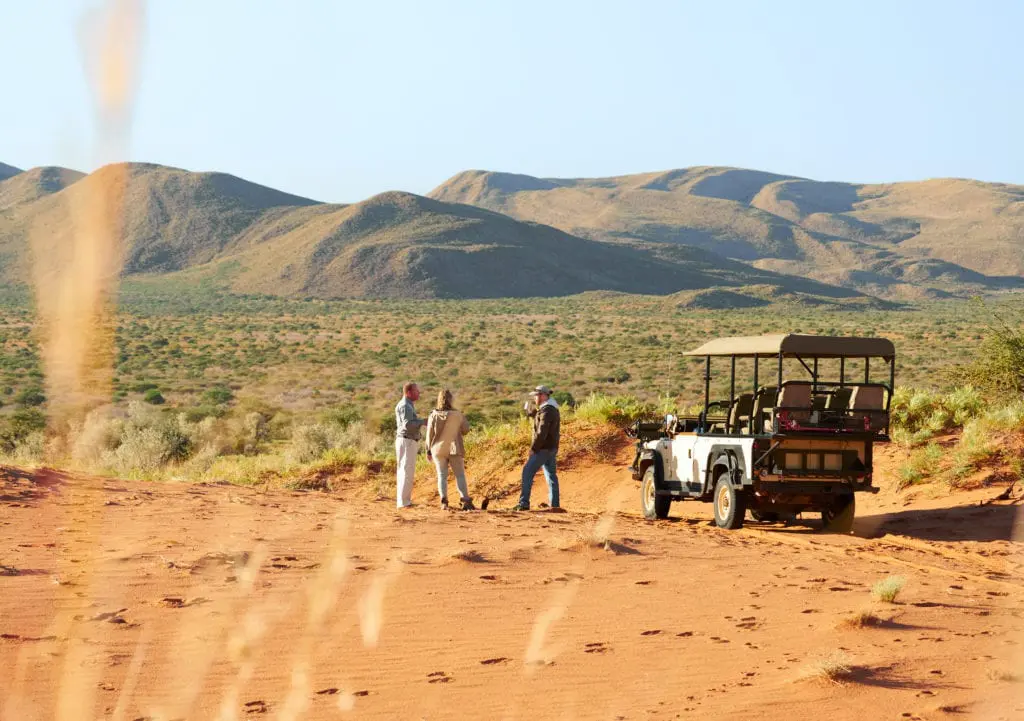 PRIVATE VEHICLE SAFARI
Your private guide and tracker, experienced and adept at navigating the reserve's network of dirt tracks and animal trails unblemished by tell-tale tyre tracks, are always on hand to interpret the signs of the wild and share the wonders of the southern Kalahari with you.
READ MORE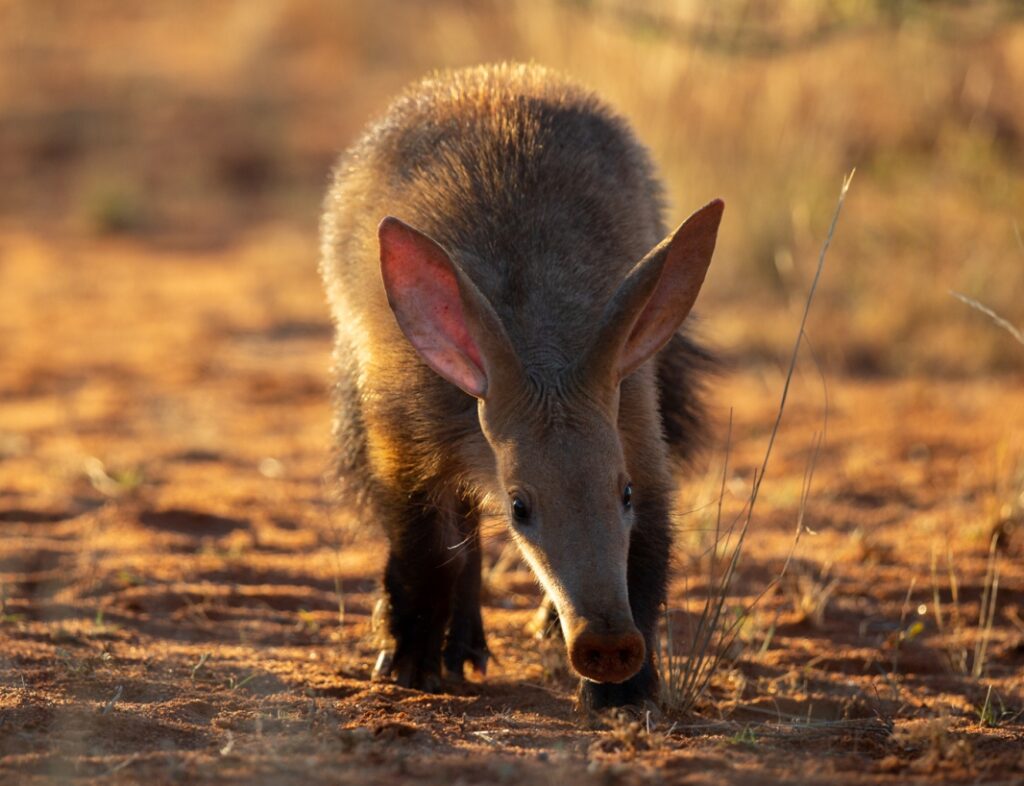 ELUSIVE SPECIES
You will have front-row seats on your wildlife safari experience for sightings of five of the most elusive species in Africa: pangolin and brown hyena (which are also rare and endangered), aardvark, aardwolf and bat-eared fox.
READ MORE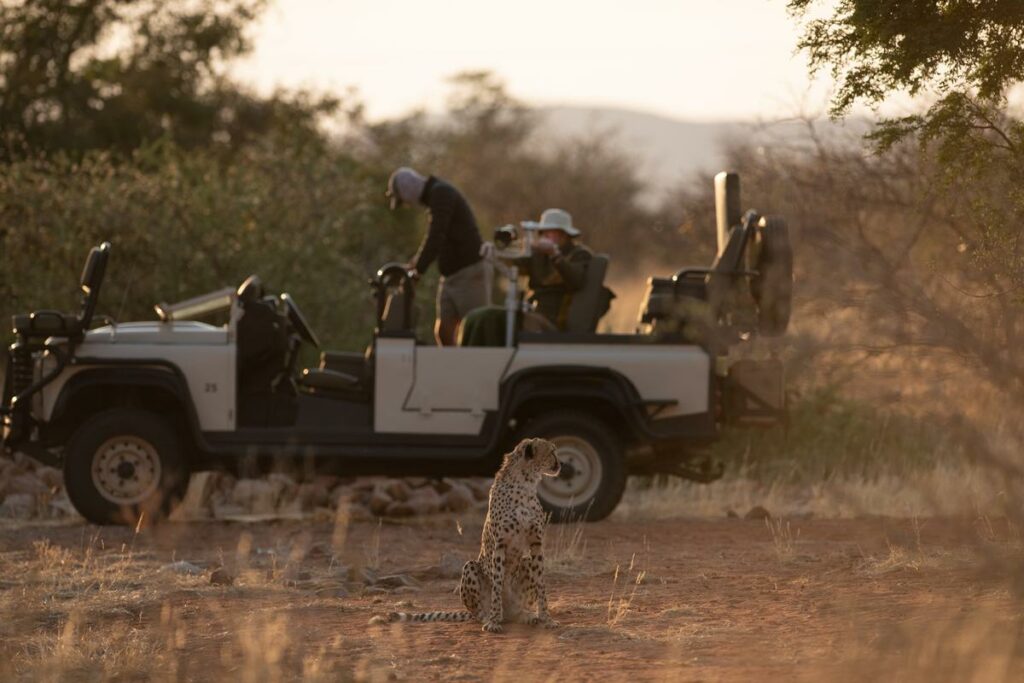 PHOTOGRAPHIC SAFARI
Tswalu is renowned as a place to take excellent photographs of wildlife sightings and Kalahari landscapes, regardless of the weather or the season.
READ MORE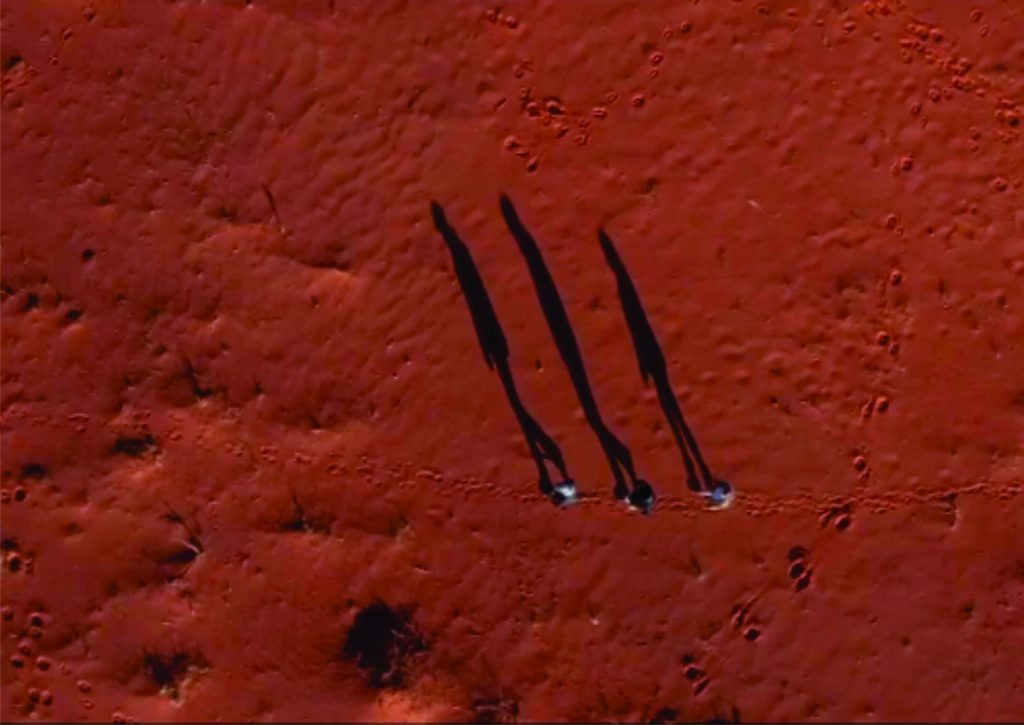 NATURE WALKS
Much of Tswalu's beauty can be found in the smaller details, which is best appreciated by getting off the vehicle. Then you will get up close to the ripples left by the wind on the crest of a sand dune, notice a yellow flower opening to face the sun, or be able to trace the tracks left in the sand by a porcupine digging for roots. A walking safari makes it possible to see these and other signs left in the wild that add to our understanding of this fascinating wilderness. Following the tracks of iconic Kalahari species, including cheetah, brown hyena and aardvark, adds to the thrill of exploring on foot.
READ MORE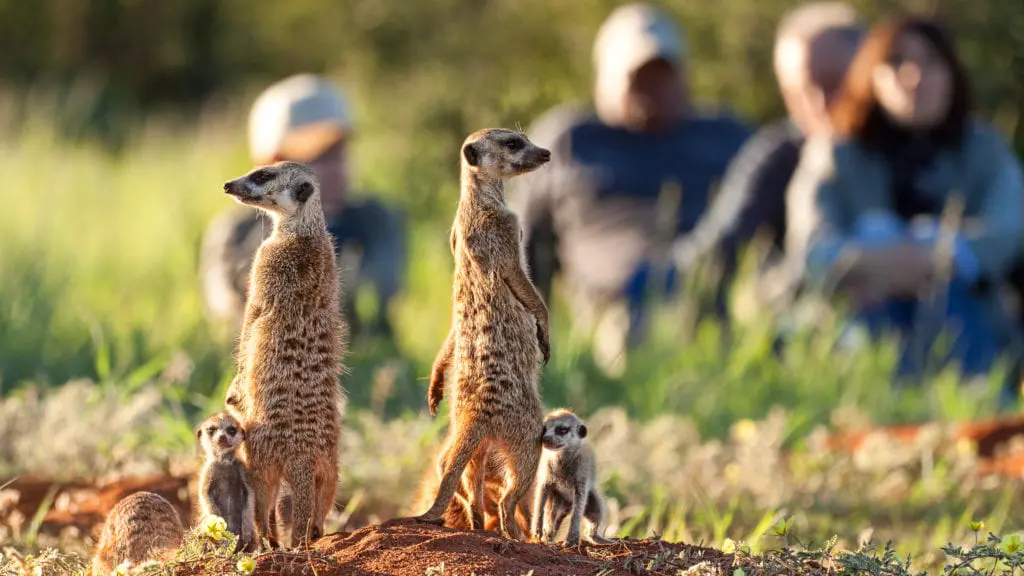 MEERKAT EXPERIENCE
Join a group of habituated meerkats as they emerge from their burrows and warm themselves in the rising sun or meet up with them as they return home at the end of the day and groom and play at dusk.
READ MORE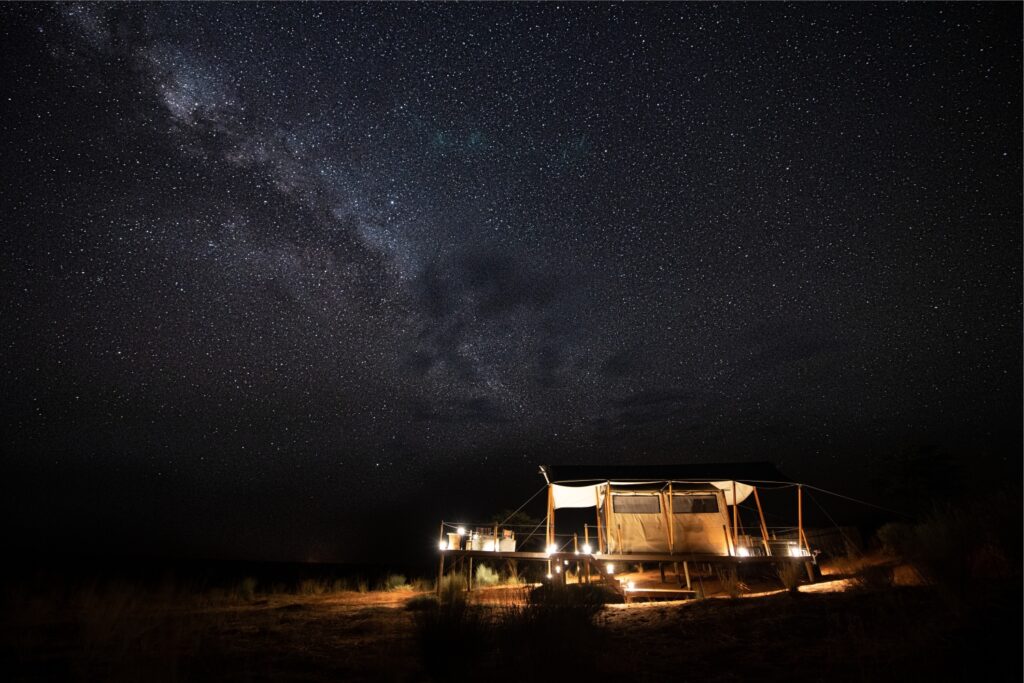 STAR BEDS
Spending a night in one of our star beds, either directly under the night sky or under canvas, is an adventurous way to appreciate the sights and sounds of the southern Kalahari after dark.
READ MORE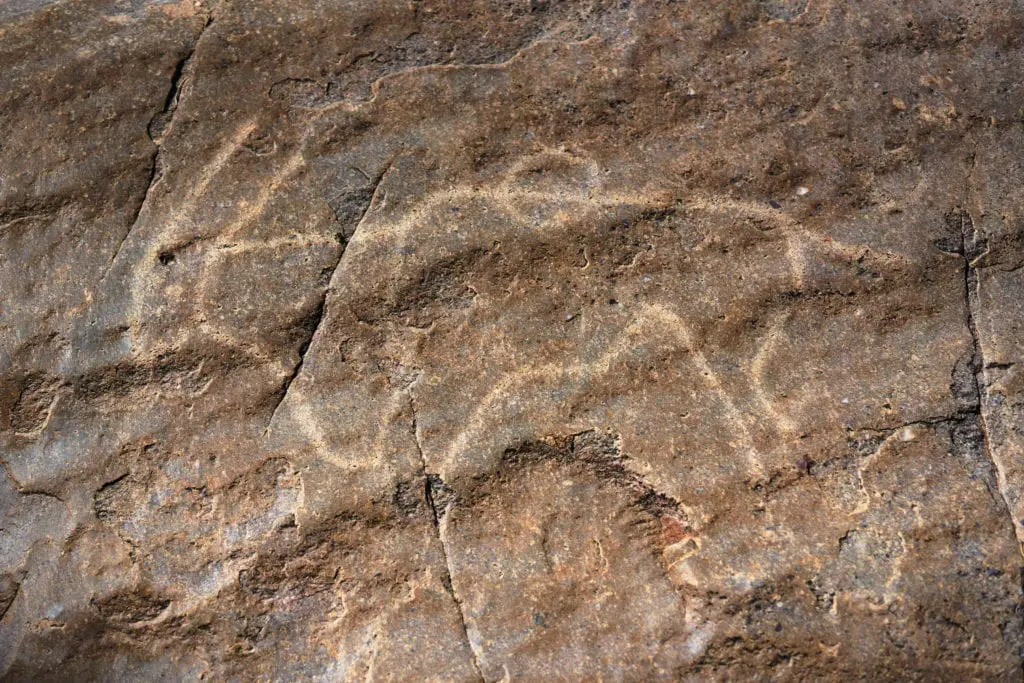 ROCK ENGRAVINGS
Tswalu provides protection for many valuable rock art sites, featuring rock engravings, cupoles and paintings of people, animals, birds and abstract shapes that document the culture and history of the San and other early inhabitants of this place. Whether created as memories, maps or self expression, a visit to one of these sacred sites with your guide and tracker is bound to be thought provoking.
READ MORE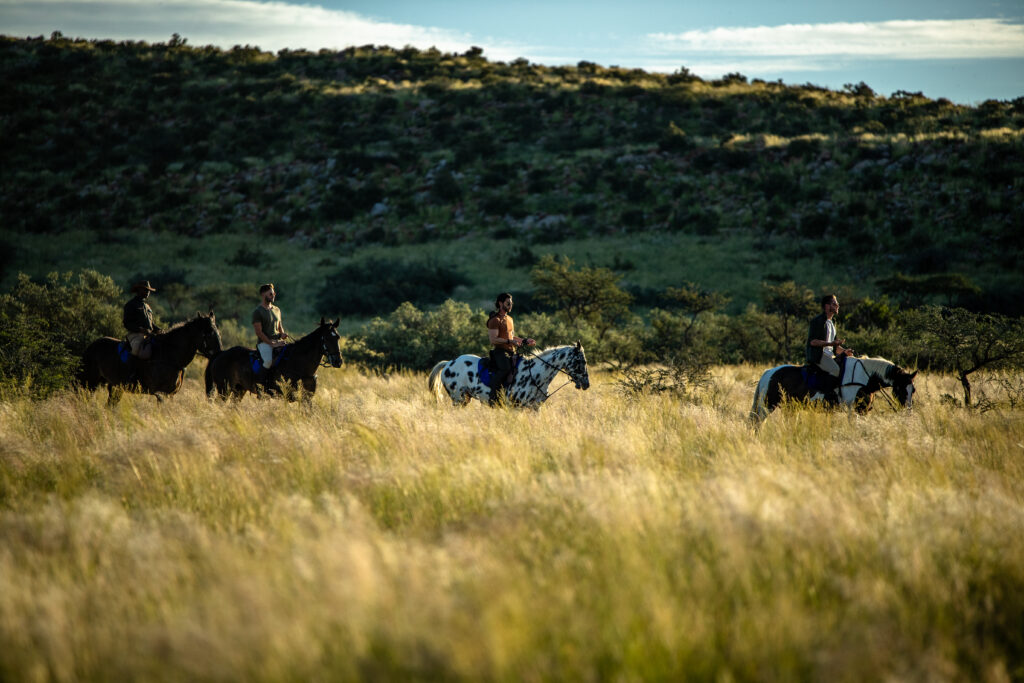 HORSE RIDING
An exhilarating way to appreciate Tswalu's vast landscapes is on horseback. The open plains and rolling dunes are very different when experienced from the saddle. Suitable for competent riders, these fully guided excursions allow for immersive, even up-close, animal encounters that are not the same when experienced on foot or from a vehicle.
READ MORE