SAFARI CAMPS
Photographic Safari
Tswalu is renowned as an excellent location to take photographs throughout the year, regardless of the weather or the season. Many of our guides are knowledgeable photographers in their own right and can advise and pass on their experience when it comes to capturing the beauty and diversity of the southern Kalahari.
PHOTOGRAPHIC VEHICLE
Keen photographers, regardless of their level of skill, will benefit from booking our fully equipped photographic safari vehicle. The modified Land Rover is ideal for one photographer but has enough space for a second guest. A rotating, lockable swivel seat, which allows for an uninterrupted 270-degree arc, is fitted with a stabilising arm and platform for taking sharp, steady images. Read more about booking the modified vehicle for a photographic safari in Our Stories.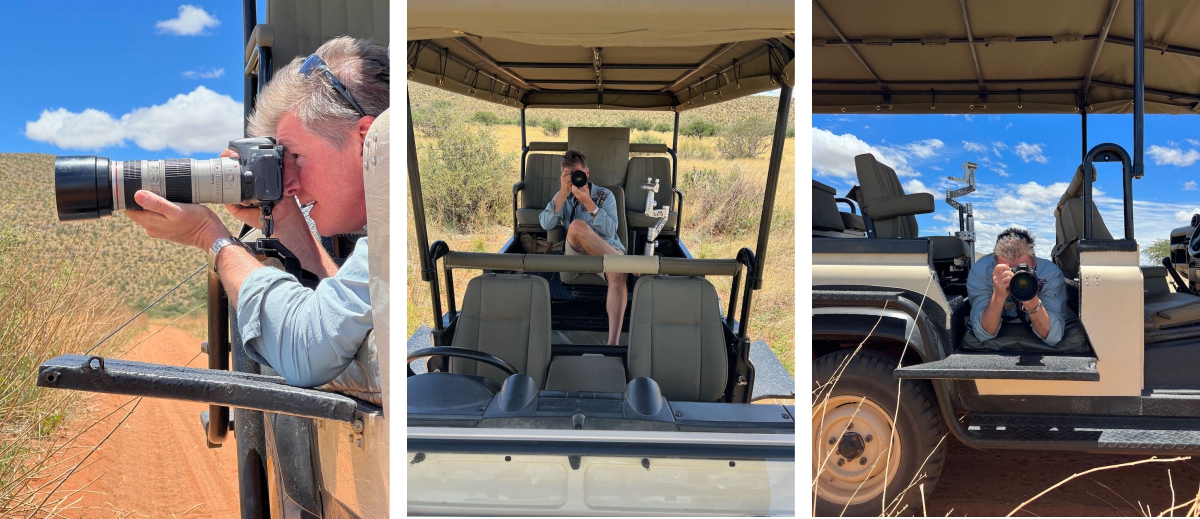 PHOTOGRAPHIC EQUIPMENT HIRE
Specialist photographic equipment is available to hire, with or without a photographic vehicle booking.
•  2 x 150–600mm Sigma Contemporary zoom lens
•  f5 – 6.3 Dg/Os/Hsm
•  Compatible with a Nikon SLR or Canon SLR body
•  Lightweight, compact, superior long-reach image quality, variable aperture hyper-telephoto zoom lens
The rental cost is R500 a day, or part thereof (half or full day).
Note that requests for other lenses can be arranged in advance.
PHOTOGRAPHIC STUDIO
Guests can edit, crop and print their best images in the Photographic Studio located at the Motse. Editing is done in Adobe Photoshop or Lightroom on an Apple Mac, and printing is available up to A1 size on either paper or canvas.

READ MORE ABOUT PHOTOGRAPHIC SAFARIS