A family safari is a great shared adventure, and an opportunity to strengthen family bonds and create lifelong memories. Whether learning the art of tracking, identifying animals, or finding the Southern Cross in the night sky for the first time, a safari with children is very special. Young eyes are opened to a completely different world, where the realities of sharing space with wild animals necessitates taking certain precautions and learning about bush lore.  Children of all ages soon become immersed in the outdoor classroom that is Tswalu, where the guide and tracker become the teachers and learning about the importance of conservation is not only educational but great fun. The advantages of having a private safari vehicle, guide and tracker are particularly relevant for families, and children of all ages are welcome on game drives. Tswalu is in a malaria-free region of South Africa, making it extra safe for a family safari with a baby or young child.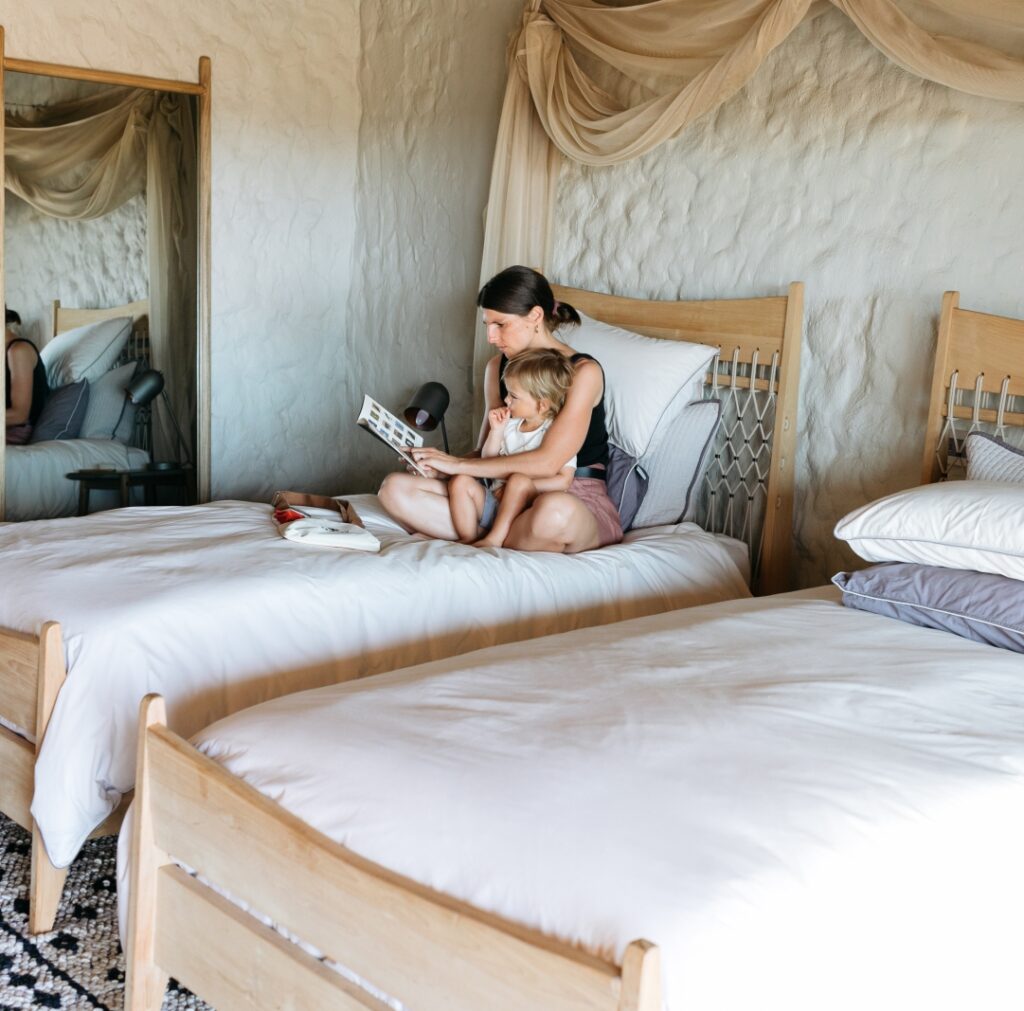 ACCOMMODATION
Three of the Motse's legae are ideal for families, comprising a main bedroom and a second bedroom with twin beds, both with their own bathrooms and outdoor showers, and a central living room with a wood-burning stove. All rooms lead onto a shaded veranda for outdoor dining, lounging and game viewing.
For larger families or multi-generational groups, the exclusive-use Tarkuni homestead accommodates up to 10 guests in five bedrooms, all under one roof.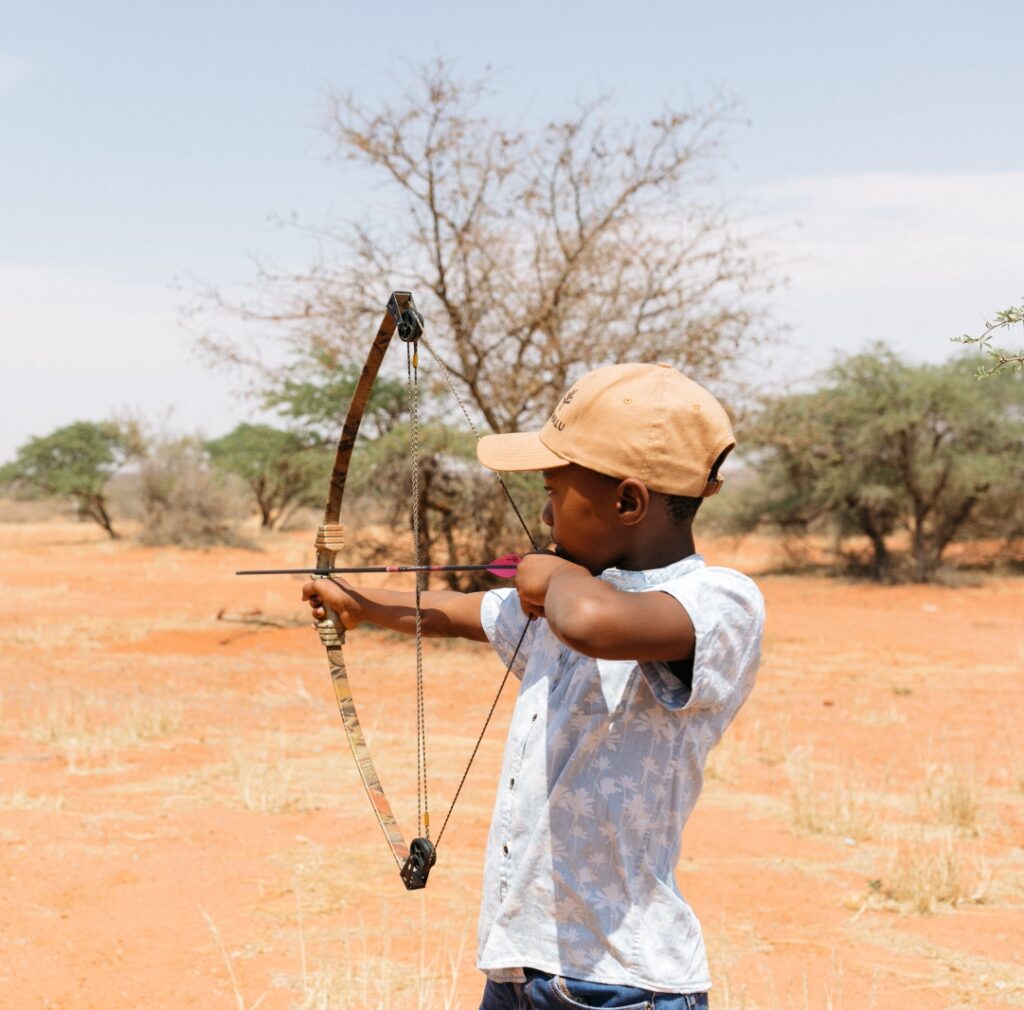 ACTIVITIES
Days on safari are individually planned for each family, from drives and walks to dining and down time. The duration and scope of each activity, on and off the vehicle, will depend on the age and special interests of your children. Other activities include bush walks, picnics, horse riding, pizza making and cookie baking. Our Junior Ranger programme includes archery, spoor identification and casting, and learning how to track animals.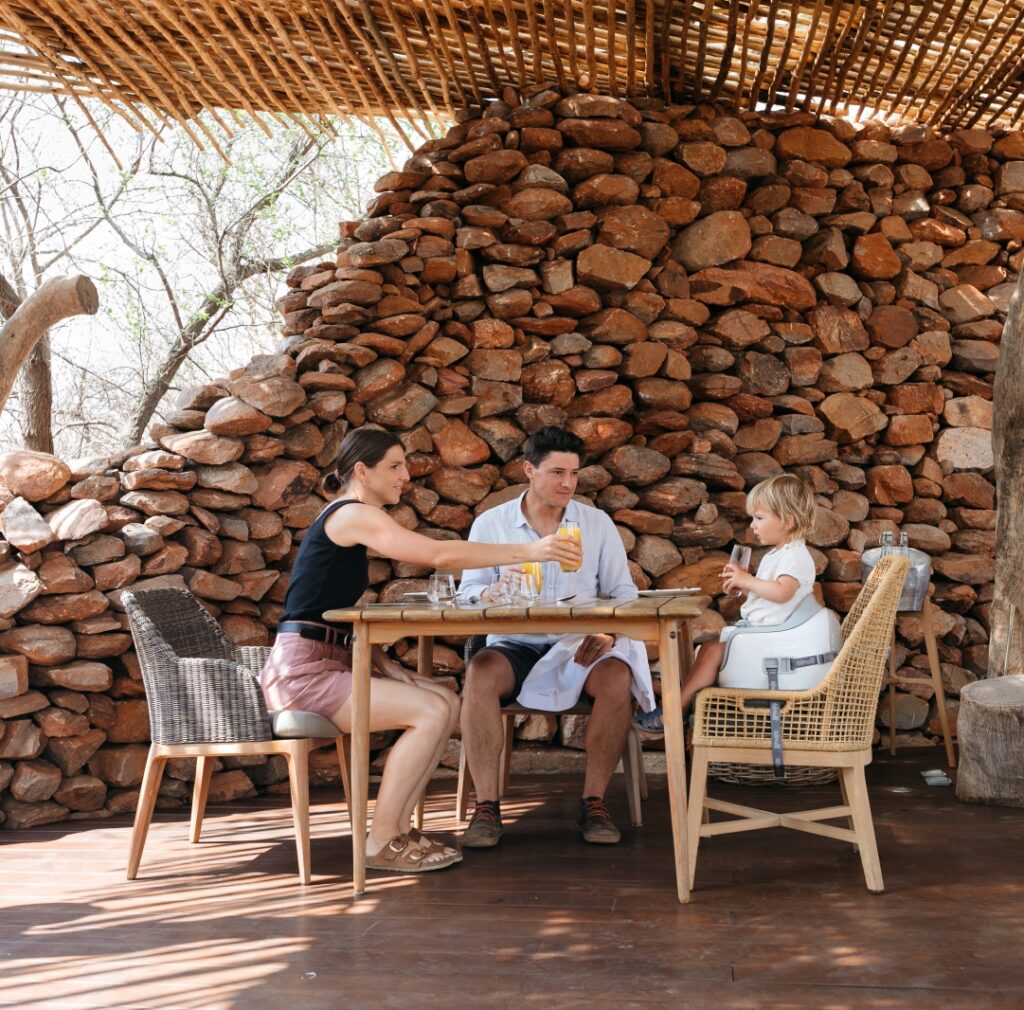 DINING
Whether dining together as a family in the main camp or preferring to dine privately in your legae, our chefs are on hand to make meal times easy and relaxed. Like everything else about your Tswalu safari, our approach to family dining and wellness is very personal. Our chefs can make almost anything, especially if ordered in advance, from fresh fruit and vegetable purees for babies through to homemade burgers and fries and pizza for older children.