OUR CAMPS
As South Africa's biggest privately owned game reserve, Tswalu has an extremely low ratio of guests to space. This low-impact approach to ecotourism means that you'll be one of no more than 28 guests with exclusive access to one of southern Africa's last great wildernesses. The reserve is serviced by a private, hard-top airfield, and on arrival you will be welcomed at the foot of the aircraft stairs by your personal field guide and tracker who will take care of you for the duration of your stay, arranging every aspect of your private safari. Privacy, exclusivity and flexibility have always been central to the Tswalu guest experience, from dining and down time to the diverse safari activities, from interpretative walks and horse riding to spending time in the field with one of the research teams from Dedeben Research Centre, which falls under the Tswalu Foundation.
Your Tswalu adventure begins in one of our two luxury camps, the Motse or Tarkuni. The Motse is a luxury camp with nine private guest legae (Tswana for 'home'); three are specifically for families, with two bedrooms. Tarkuni, located in a secluded valley below the Korannaberg mountains, is a private homestead with five bedrooms for the exclusive use of a multigenerational family or a party of friends. Located far apart, both camps are perfectly positioned to take in the wide, open spaces that are so typical of the southern Kalahari's dramatic beauty. By choosing to stay in one of these small, luxury camps, guests are contributing towards the conservation of the southern Kalahari's biodiversity.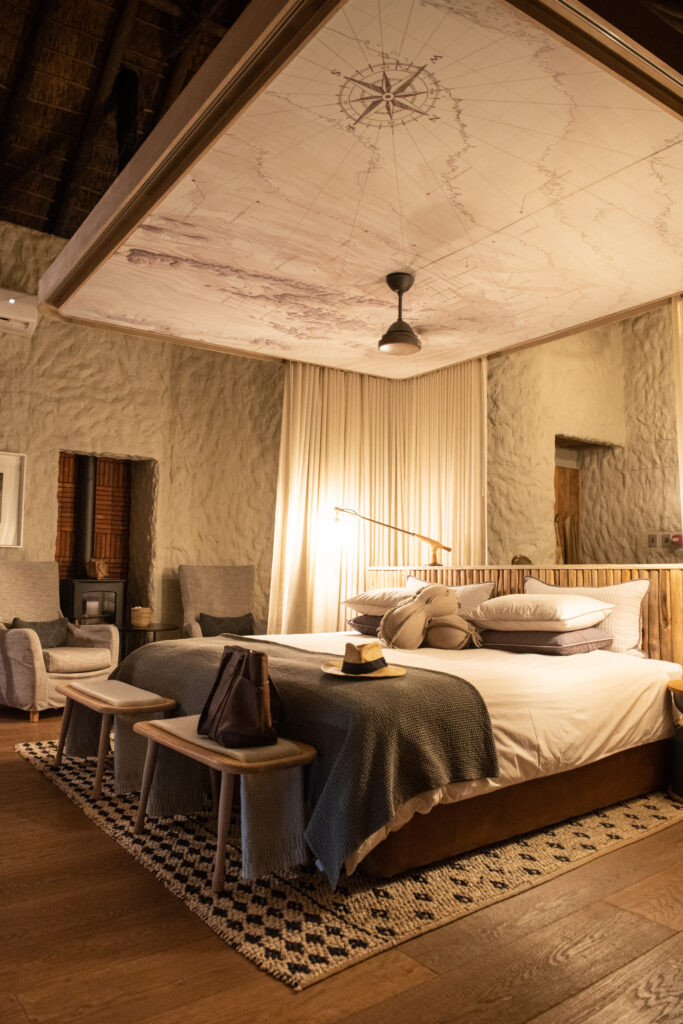 THE MOTSE
At the foot of the Korannaberg mountains, the Motse is a luxury, contemporary camp with nine private guest legae, the Tswana word for 'home'. The entire camp, including the main lodge's indoor and outdoor lounge and dining areas, echoes the Kalahari's dramatic beauty with richly textured interiors in soothing nature-inspired tones. The Motse welcomes children of all ages, and families are accommodated in one of three two-bedroom legae with a central living room. Inspiring adventure while soothing the senses, the Motse is your home from home – comfortably luxurious, yet comfortingly familiar.
READ MORE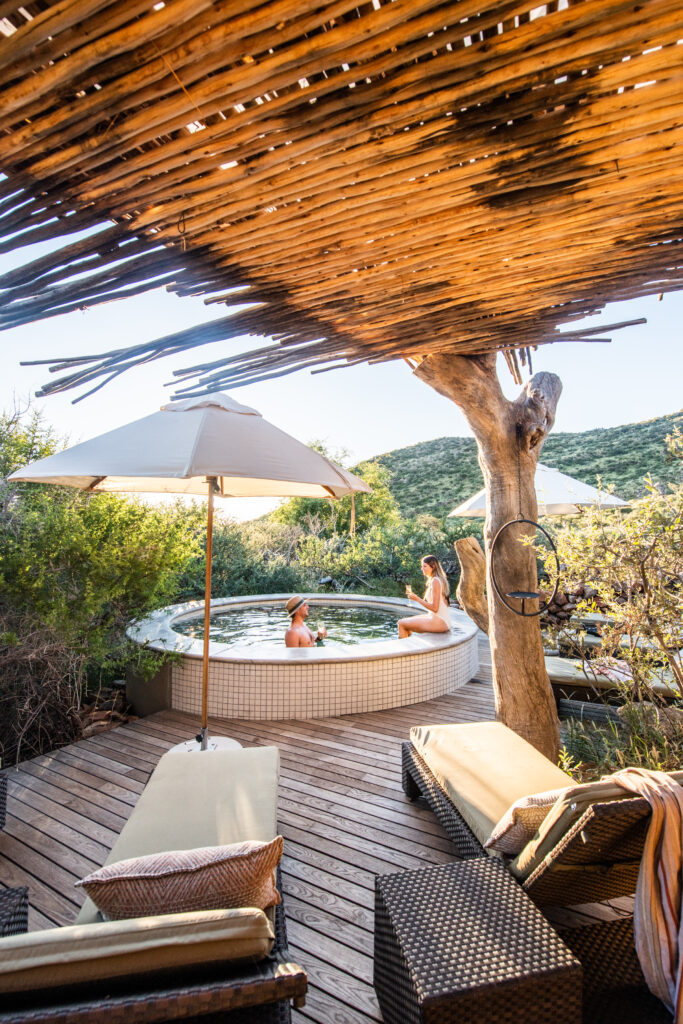 TARKUNI
Tarkuni is Tswalu's private homestead for multi-generational families or a celebratory reunion of friends. Located in a secluded valley below the ancient Korannaberg mountains, it offers the ultimate, exclusive-use escape and the opportunity to pause and appreciate the immense luxury of space that defines the southern Kalahari and Tswalu. With accommodation for up to 10 guests in five suites, all the pleasurable daily rituals of safari living have been thoughtfully considered and sustainably designed. Along with a smaller, more environmentally friendly plunge pool, lovely new spaces have been created for outdoor dining and relaxation, including an intimate boma with low, stone-packed walls for magical fireside barbecue dinners under the stars as well as breakfast or lunch with uninterrupted views.
READ MORE