ARTIST IN RESIDENCE │ TSWALU FOUNDATION
ANGUS TAYLOR
Angus Taylor was born in Pretoria in 1970 and is a graduate of the University of Pretoria. The university awarded him an Alumni Laureate in 2005. He currently teaches part-time at the University of Pretoria and serves as advisor to the Tshwane University of Technology.
Angus is known for his powerful, often monumental, sculptural works made from materials from his immediate environment – Belfast granite, red jasper and the orange earth found near Johannesburg. Although Angus references traditional South African crafting techniques, his works are unmistakably contemporary. The artist's craftsmanship, bold and visionary approach and original use of materials has resulted in many ambitious public and private commissions around the world.
In 1997, Angus established Dionysus Sculpture Works, a studio and workshop combining all aspects of sculpture production, from conceptualisation to clay modelling, carving and casting. He casts his own and other prominent sculptors' work, including Deborah Bell, Norman Catherine and Sam Nhlengethwa, and also nurtures the talent of young and developing artists.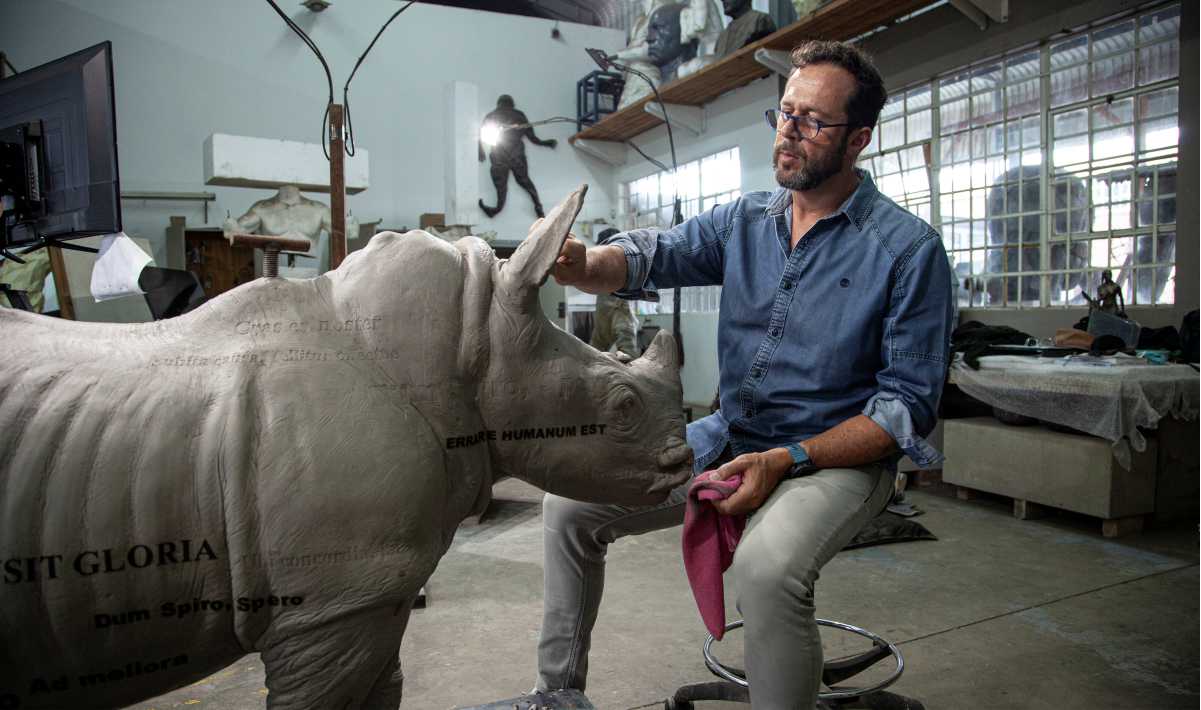 In addition to numerous solo and group shows, Angus is actively involved in producing large-scale commissions for national and local government, as well as for the private sector. These include the Solomon Mahlangu statue in Mamelodi, the statue of Chief Tshwane in front of the Pretoria City Hall, as well as the work commemorating South African anti-apartheid Afropop singer, Brenda Fassie, in Newtown in Johannesburg.
In establishing a recognisable presence in the world of public art over the past decades, Angus has harnessed aspects of monumentality combined with a fresh reassessment of materials to create his own visual idiolect. Observes Angus: "You can only write poetry in a language you know".
In his view of 'public art without an agenda', referring to the absence of political and cultural baggage of the past, Angus replaced traditional heroes with male and female figures portraying something of the heroism of the common person, transcending overt stereotypes. Therefore, his sculptures read as neither black nor white, but rather as inclusive and above all accessible and inviting forms.
Images of Angus Taylor and his studio and workshop by Christo Niemandt. Image of Dedeben Research Centre at Tswalu Kalahari taken by the artist.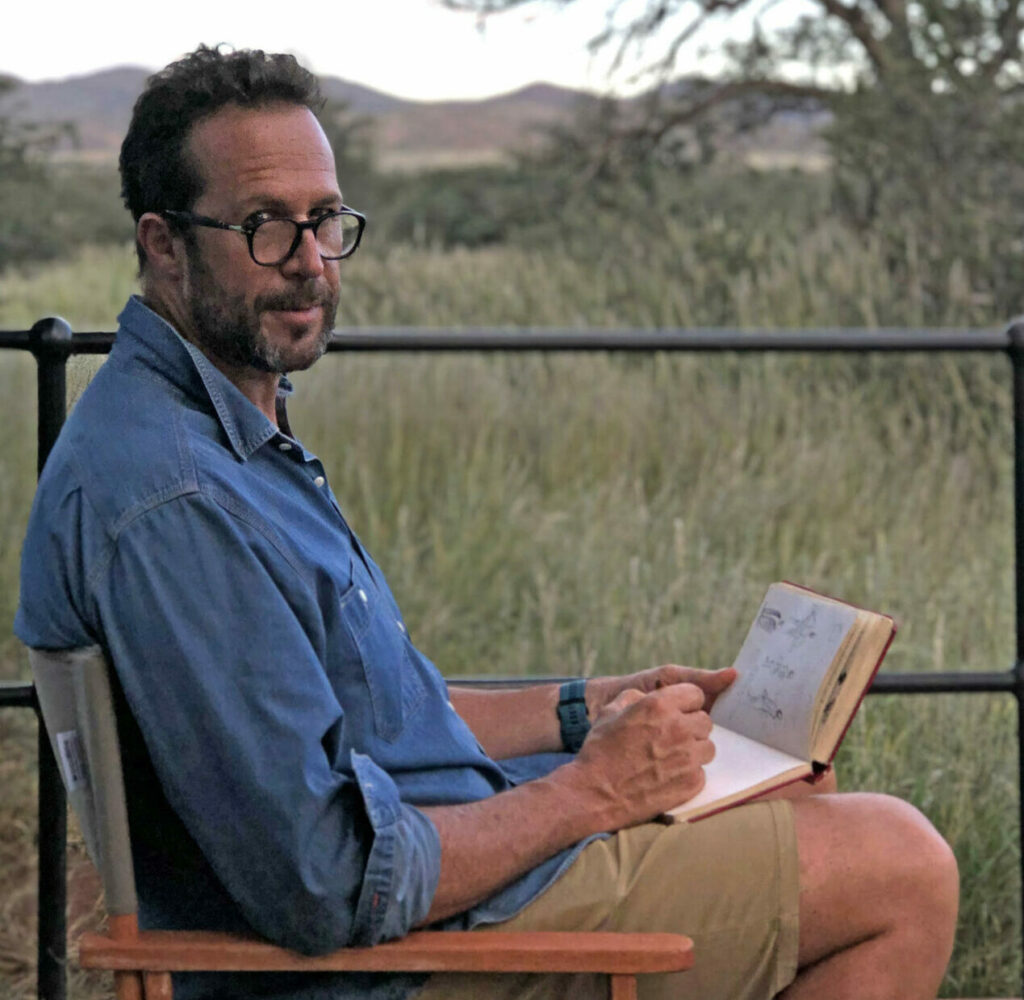 The TSWALU RESIDENCY EXHIBITION showcases Angus Taylor's body of work, Dum Spiro ('Whilst I breathe'), inspired by a shared residency with Rina Stutzer at Tswalu Kalahari.
Currently on show at Everard Read Johannesburg, South Africa, until 21 December 2022. For further information, please contact Everard Read Johannesburg at [email protected]
VIEW CATALOGUE