ARTIST IN RESIDENCE │ TSWALU FOUNDATION
Rina Stutzer
Rina Stutzer (born 1976) completed her BAFA at the University of Pretoria in 1999 and went on to complete her MAFA at the same university in 2007. After graduation, she started lecturing part-time in painting and drawing in the Department of Visual Arts at the University of Pretoria.  She works as a full-time artist, focusing on her own creative process and production, investigating sculptural form, printmaking and painting. Her work deals with 'impermanence' (the provisional, temporal, perishable and transitory) in both materials and process. In her recent paintings, she has been exploring 'painting' with acid as an ever-changing image on copper plate as well as on paper. However, during the patina and subsequent oxidisation processes (due to the acid content and its reaction to the metal), the original images continue to be altered and thus change in appearance. Similarly, through printmaking and her most recent exhibition, she explores the reduction (ghost print) pulled after the initial monotype, offering an inversed image. Through these methodologies, Stutzer investigates and questions ideas of permanence in contrast to the transitory nature of life.
Stutzer has achieved a number of accolades, including The Bettie Cilliers-Barnard Bursary from the University of Pretoria for excellence in painting (1999) and the SASOL New Signatures Art Competition: People's Choice Award (1999). She was awarded the first prize in the Ekurhuleni Fine Arts Award Competition (2007) and achieved a distinction in Painting for her Master's degree in Fine Arts from the University of Pretoria in the same year. In 2012, she was awarded the Rendezvous: Focus Painting bursary (also named after the late doyenne of painting in South Africa, Bettie Cilliers-Barnard). This prestigious bursary afforded her the opportunity to attend  a painting residency in France at the Cité Internationale des Arts in 2013, to which she returned to in 2019. In 2016, her work "Pinned transitory II" was exhibited at Reporting from the Front – Biennale Architettura 2016, South African Pavilion, Venice, Italy. Her 2018 sculptural installation is a stainless-steel diptych of mirroring continents engaged in a dynamic visual dialogue, charged with an ever-changing present, titled There is No Time Like the Present. The installation is situated at the Gateway buildings, Mall of Africa, Midrand, Johannesburg.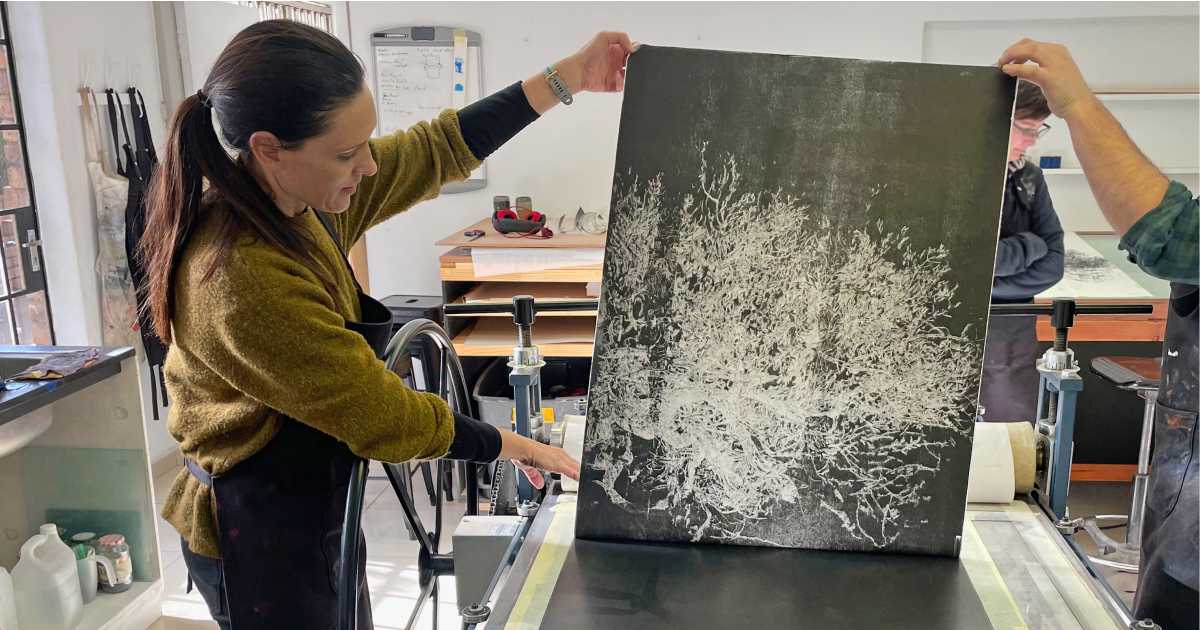 Rina Stutzer frequents work-stays away from her studio and has attended residencies locally and abroad. Apart from the two sojourns to the Cité Internationale des Arts in 2013 and 2022, she was invited in 2016 to attend the residency at the Nirox Sculpture Park in the Cradle of Humankind, a UNESCO World Heritage site. In 2014, she participated in the Sydney Art Fair and was a part of 20 Stellenbosch. In 2021, Stutzer was invited to take part in the Tswalu Foundation's Artists in Residence programme, a six-month residency at Tswalu Kalahari in South Africa's Northern Cape, which was followed by an exhibition at Everard Read Johannesburg.
She has participated in a number of group and solo exhibitions since 2000 in South Africa as well as in Great Britain, France, Australia, India, Italy, Switzerland and in the Netherlands. Apart from her private art practice, Stutzer is a creative advisor at the collective art studio and foundry, Dionysus Sculpture Works (DSW), in Pretoria. She also holds a studio space within the DSW collective where she prints, paints and sculpts. Stutzer is represented by Everard Read at their galleries in Johannesburg, Cape Town and London.
Images of Rina Stutzer by Christo Niemandt. Image of Tswalu Kalahari taken by the artist.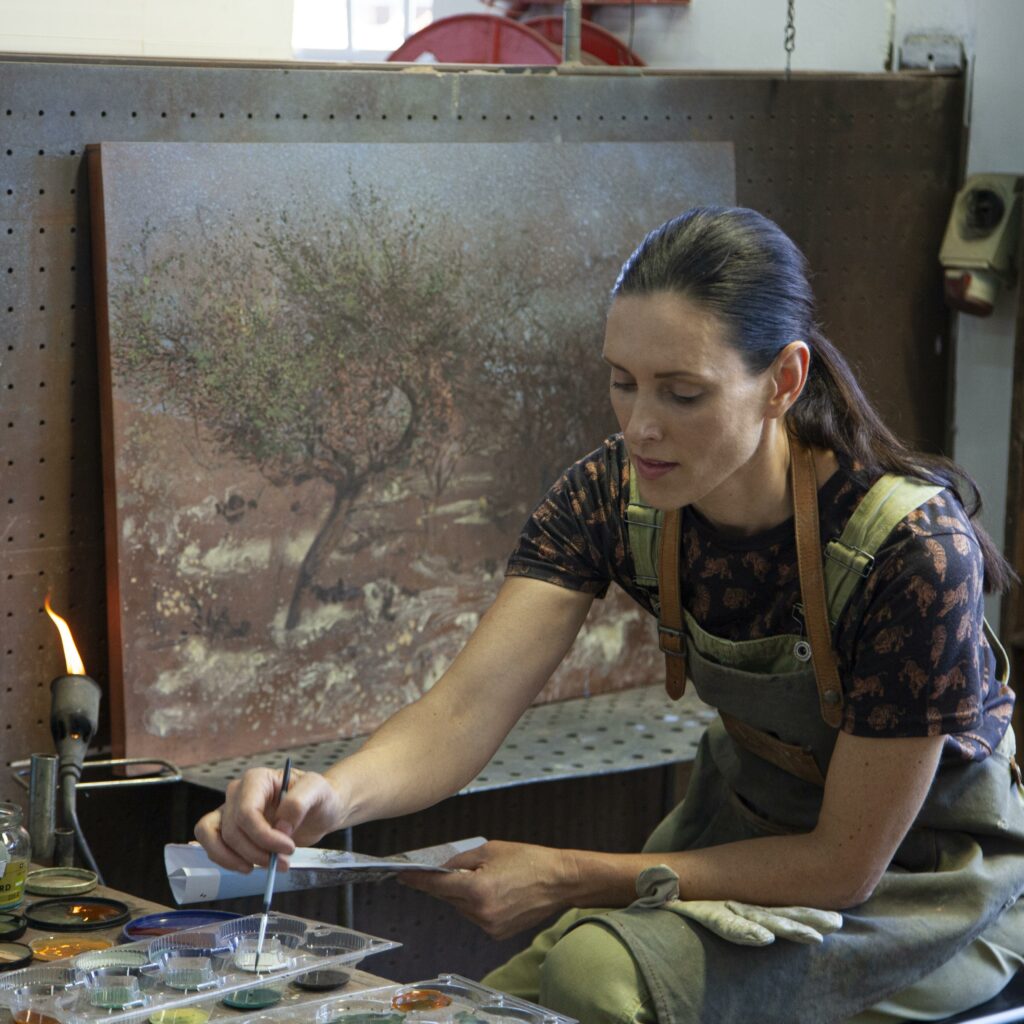 The TSWALU RESIDENCY EXHIBITION showcases Rina Stutzer's body of work, 'A Parallel World of Slowness and Light', inspired by a shared residency with Angus Taylor at Tswalu Kalahari.
Currently on show at Everard Read Johannesburg, South Africa, until 21 December 2022. For further information, please contact Everard Read Johannesburg at [email protected]
VIEW CATALOGUE