Autumn 2021 | Josh Duffus
The joy of walking
Autumn into winter, the dry season, is the best time to appreciate Tswalu on foot, when daytime temperatures are pleasantly mild and the undergrowth has withered and died. From the Korannaberg mountains and valleys with their hidden springs to the dunes, calcrete pans and three thorn acacia thickets in the west, there are many places to enjoy walking on the reserve.
In fact, some of the most interesting places are only accessible by helicopter or on foot, including Picnic Dam, the Bushman's Hill petroglyph site and the Steenkamp petroglyph site in the south. Choosing to take a walk with your private guide and tracker is always a good idea!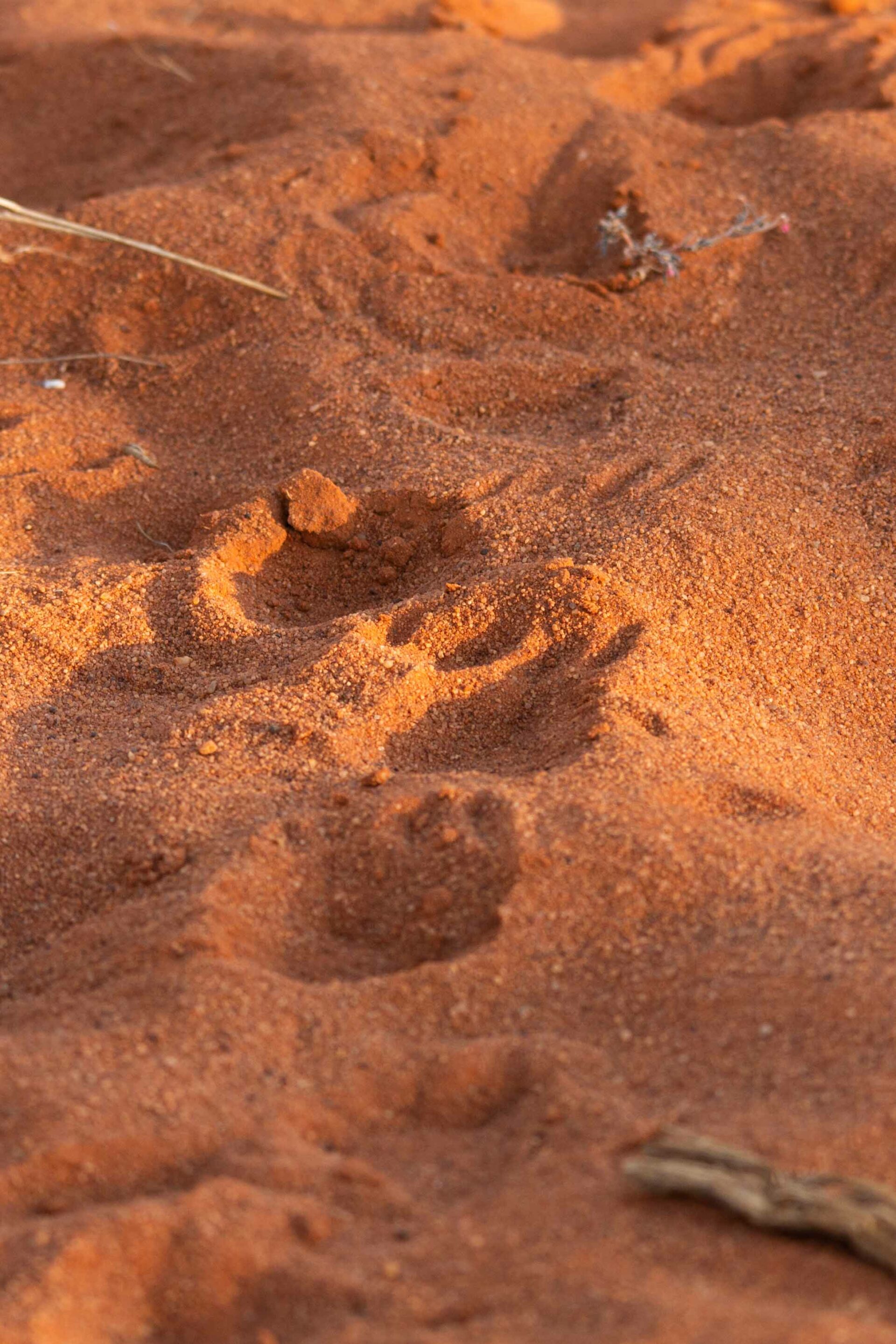 One of the reasons I love walking at Tswalu is the immense silence of the southern Kalahari's wide, open spaces and ever-changing landscape. The sense of peace I feel here is unparalleled. I think we have become so desensitised to listening and taking in what's going on around us, due to the intrusion and noise pollution of cars, crowds and the constant distraction of our phones. Time in nature presents a stark contrast to life in a built-up area, and allows for heightened awareness and a curiosity to tune into our surroundings.
Another advantage of a walking safari is that you automatically comply with the old adage to 'take only pictures and leave only footprints'. Even your footprints in the red sands of the Kalahari are ephemeral, erased within minutes by the wind, in case you needed another reminder of how insignificant we are in relation to the shifting sands of this fascinating semi-arid savannah.
Drag
Scroll