Winter 2020 | Deirdre Opie
Taking First Aid to the next level
Towards the end of August a group of field guides, security and management staff on the reserve completed a Wilderness Level 3 First Aid course over several days. Wilderness first aid is the know-how and practical skills to effectively treat injuries, illnesses or other medical emergencies in remote locations in the wild. Skills taught are wide ranging, from knowing how to set a broken limb to being able to dress or close a wound. All our guides need to know what to do in a medical emergency, whether it is performing CPR, handling a heart attack or knowing how to treat a burn, bite or sting.
The course was filled with lots of practical videos and real-life scenarios. On the final day, the students were tasked with testing their newly acquired knowledge and skills in a real-life emergency scenario.
The staged scenario involved a female victim who had been attacked by a buffalo while out on a bush walk. She had a protruding rib fracture, broken femur and was having difficulty breathing. There is nothing that can prepare a first responder better than loads of fake blood and a very convincing victim, complete with quivering lips while mumbling nonsense and fading in and out of consciousness.
From their initial response time to the treatment and evacuation of the victim, the team worked extremely well together. During the evacuation, the instructor decided to throw in a curveball. One of the first responders had to fake a heart attack. The rescue team reacted quickly and effectively and took both patients to Tswalu's health care centre to be attended to by the resident nurse, Madelein Swarts. A full debrief after the staged scenario provided a useful platform for learning and improvement.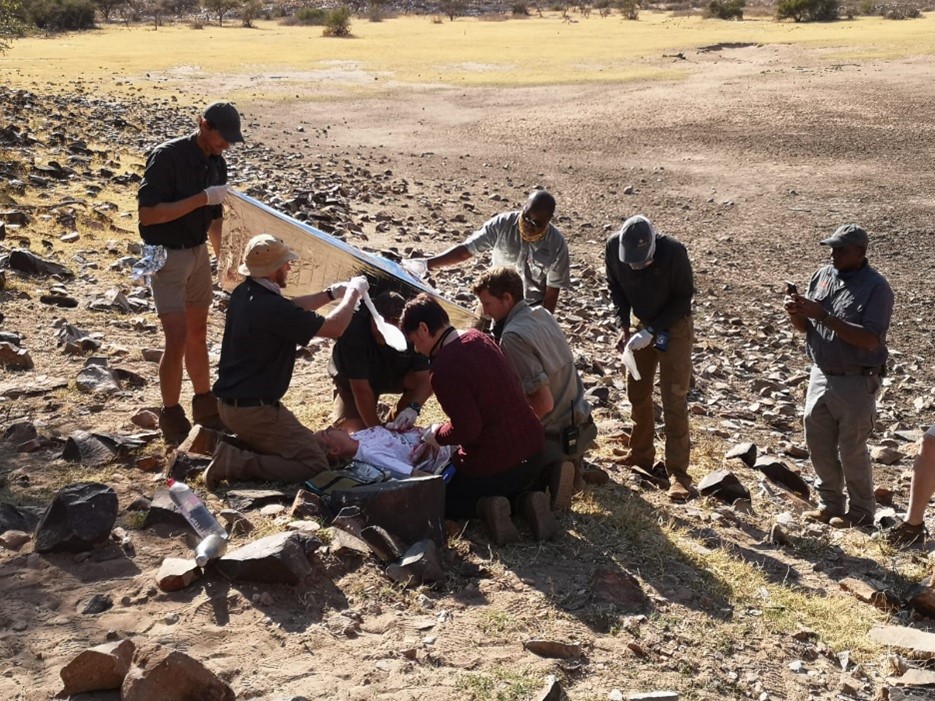 The initial response and immediate treatment to stop the blood.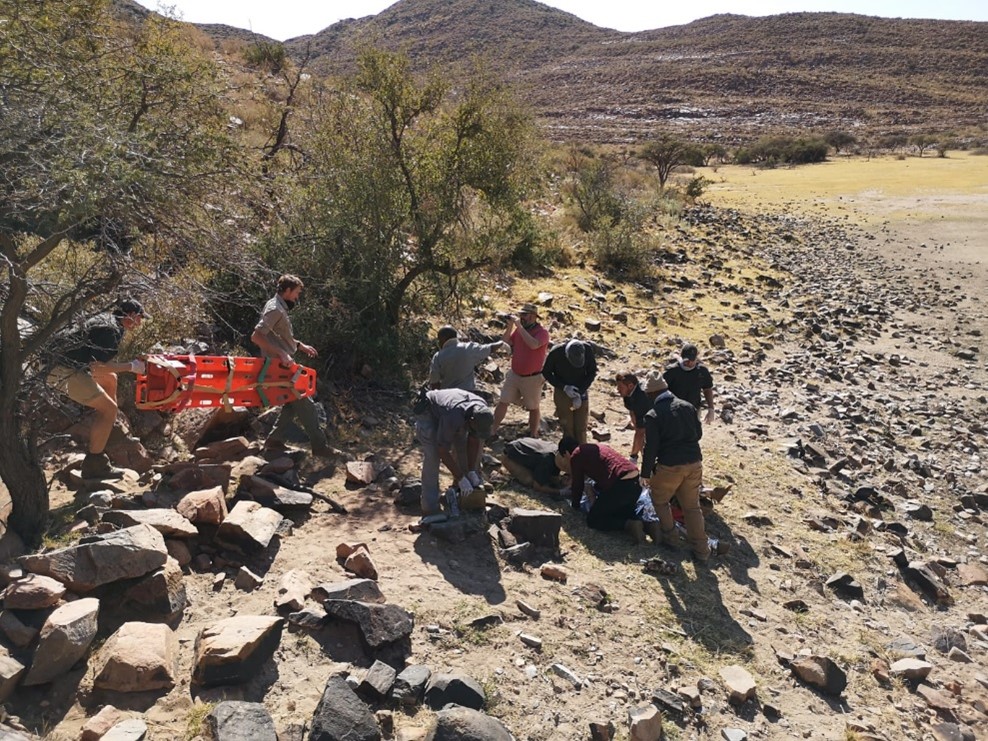 The arrival of the spine board to facilitate the evacuation.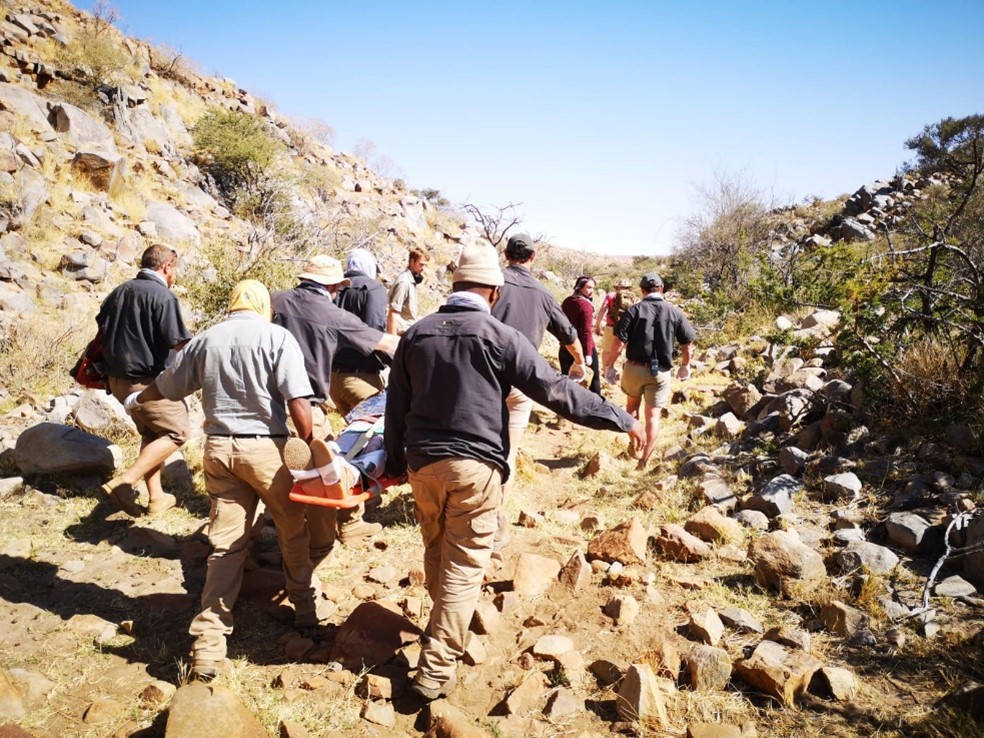 Drag
Scroll