THE BEST OF BOTH (SAFARI) WORLDS
COMBINE THE MOTSE AND LOAPI CAMPS TO EXPERIENCE THE BEST OF TSWALU
In seeking to reconnect with nature, the remoteness of the southern Kalahari has become more appealing than ever to our guests. Tswalu offers the most sought-after luxuries of modern travel – unparalleled privacy and the freedom and space to explore. With the guarantee of a private safari vehicle, guide and tracker with every booking, days are flexible and completely unscripted.
A FULLY INCLUSIVE SAFARI EXPERIENCE
Many of the activities that are included in your stay are unique to the destination, including rock engraving sites, habituated meerkat encounters and being able to engage with research projects and artists in residence supported by the Tswalu Foundation. Whether on game drives, nature walks or on horseback, there is time to pause and appreciate the vastness of Tswalu's landscapes as well as the privilege of having exclusive access to South Africa's biggest private reserve.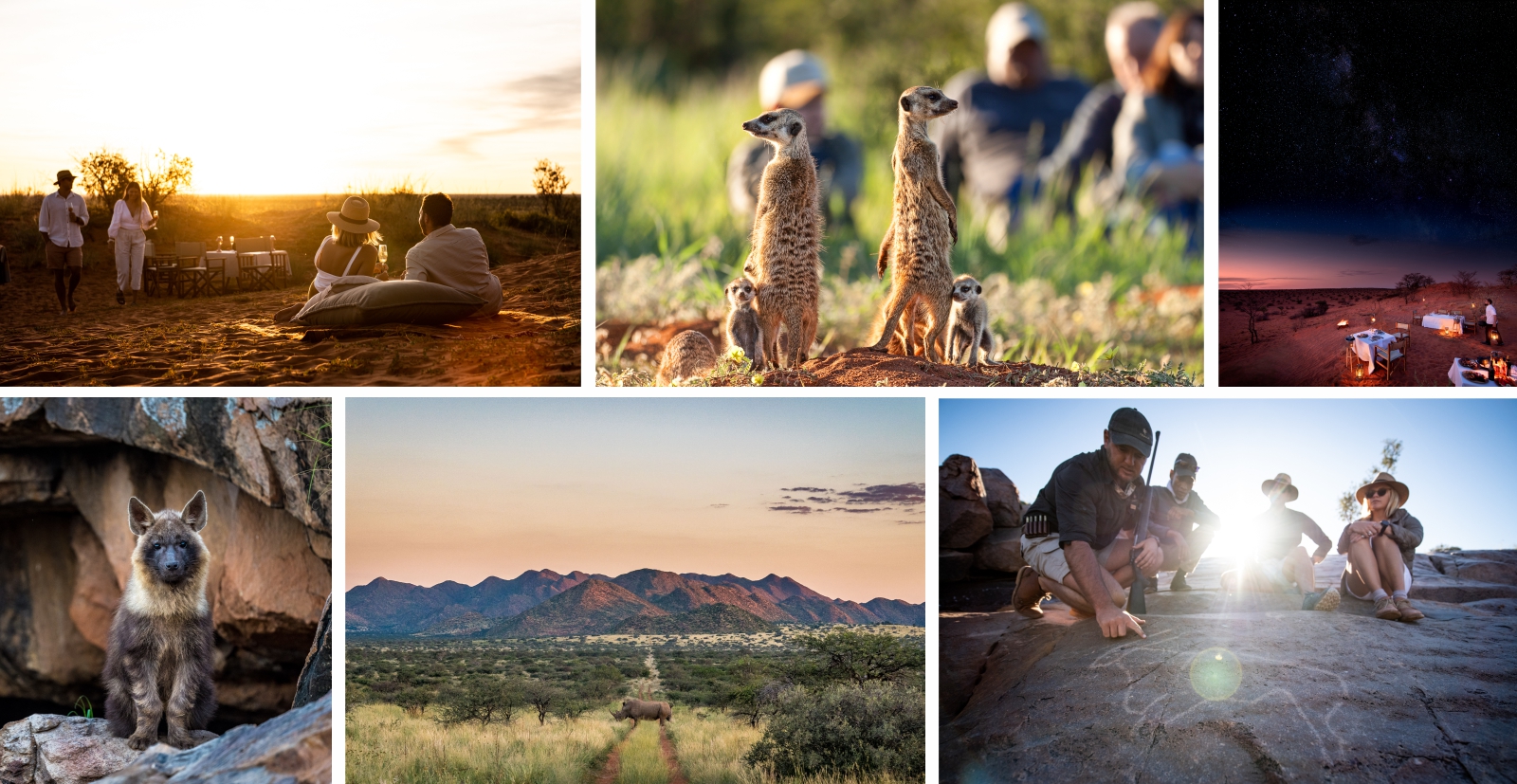 The same holds true for our luxury camps, which work separately or in combination to provide the ultimate private safari experience. The development of our new camp, Loapi, is well underway and we cannot wait to share more with you ahead of its opening in 2023. Combining the Motse and Loapi is an opportunity to experience the thoughtful locations, generous hospitality and incredible views that set each camp apart. A longer, more immersive stay will also provide a deeper understanding of this place of contrasts, mitigate your carbon footprint, and have a positive impact on the sustainability of this noble conservation project.
DOUBLE THE CHANCE OF FALLING IN LOVE WITH THE SOUTHERN KALAHARI
Inspired by a new mood of carefree, nomadic living, Loapi features six individual safari homes that evoke the impermanent, light-footprint spirit of camping and a return to a true wilderness experience. Meaning 'the space below the clouds' in Setswana, the design of these private retreats is a conscious departure from the established, grounded permanence of the Motse with its thatched roofs, organic curves and earthy interiors.

Located in secluded Bruwer Valley, Loapi's private homes all have views south over swaying grasslands. Ever-shifting light enhances the richness in the sparseness, especially when the setting sun is reflected in the distant hills. Sustainably designed and environmentally sensitive, each home accommodates two or four guests and operates as a self-contained, mini safari camp. Tucked into the contours of the valley, there are at least 50 metres (165 feet) between each private abode to ensure unimpeded views and complete solitude. Personal service throughout your stay is provided by a dedicated homathi, or private butler, and meals are all prepared by your chef in an interactive kitchen. Modular in style, glass and steel pavilions form the heart of each home. The ensuite bedrooms are under canvas. With endless views from every angle and effortless indoor-outdoor flow, Loapi is a place to live in synch with nature, waking with the sunrise and stargazing deep into the night.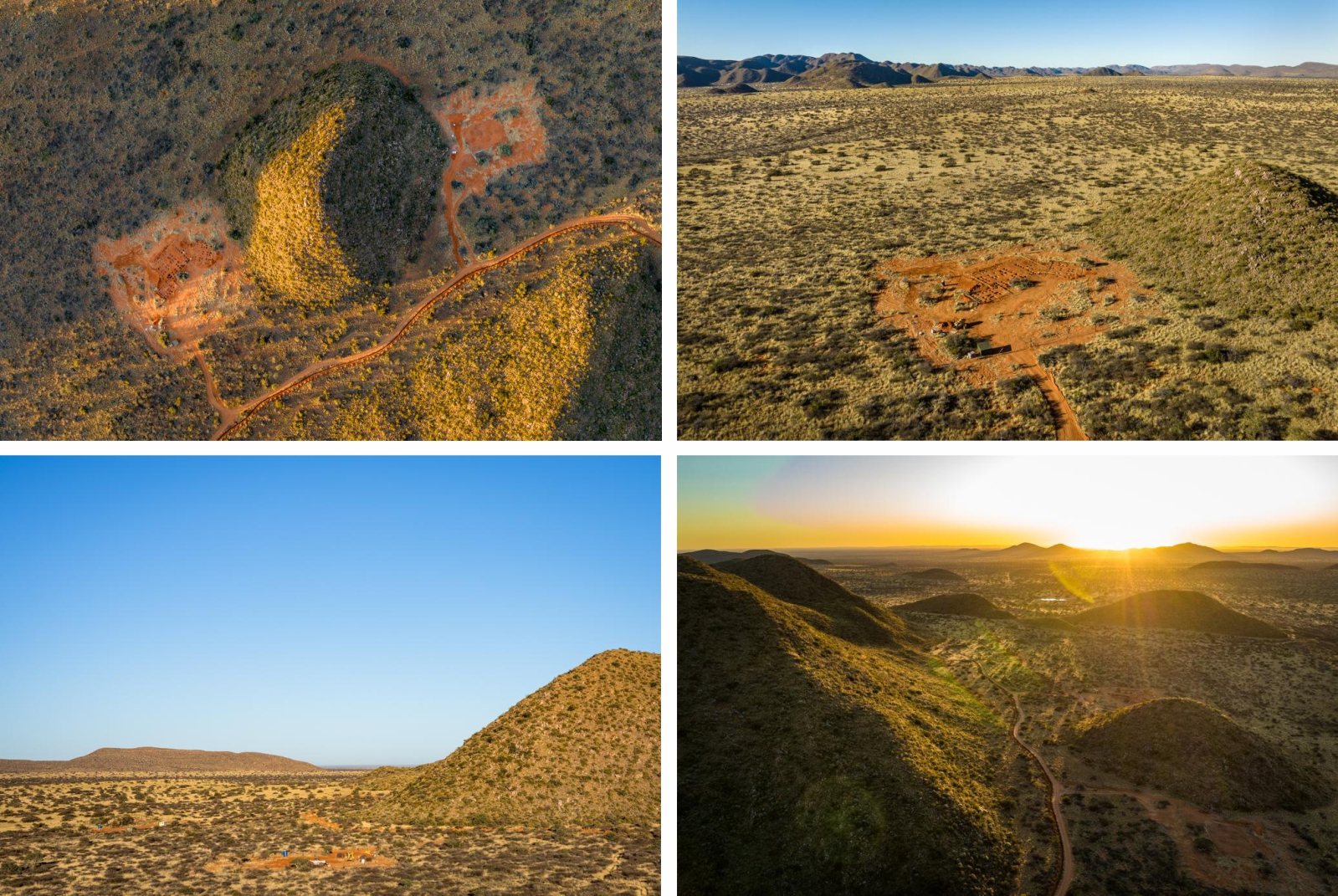 By comparison the Motse faces west, and theatrical sunsets are a highlight of staying here. A contemporary take on a traditional safari camp, the Motse has nine legae, or suites, strategically positioned for privacy and seclusion. Shared guest areas include indoor-outdoor lounging and dining spaces, an intimate boma, wine cellar, gallery, gym and spa. There are plenty of opportunities for private dining in and around the camp, as well as in-suite dining and spa treatments. As Tswalu's original camp, the Motse provides an authentic home-from-home ambience defined by great attention to detail and personal service.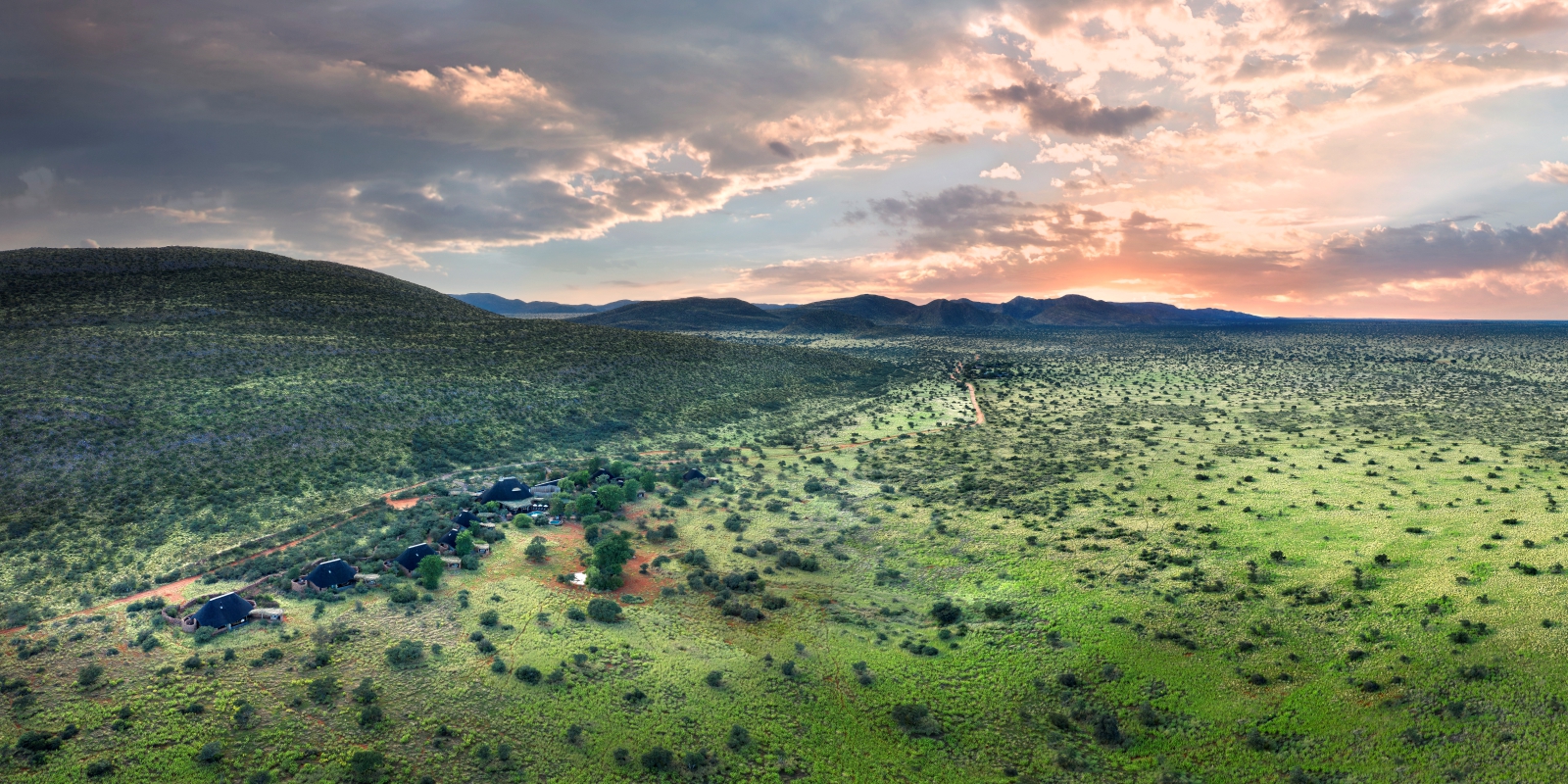 TSWALU IS A YEAR-ROUND SAFARI DESTINATION
Tswalu has always been a year-round safari destination where the absence or presence of rain triggers dramatic transformations to the diverse habitats and photogenic landscapes of this extraordinary place, often referred to as the Green Kalahari. Seasonal changes determine and influence wildlife sightings so that each time you return to explore the vast reaches of this semi-arid wonderland, it feels like you are scratching the surface or about to discover something new. Finding animals like brown hyena or aardvark, which often prove elusive elsewhere in southern Africa, and enjoying exclusivity at every sighting are the sort of safari memories that make Tswalu unique.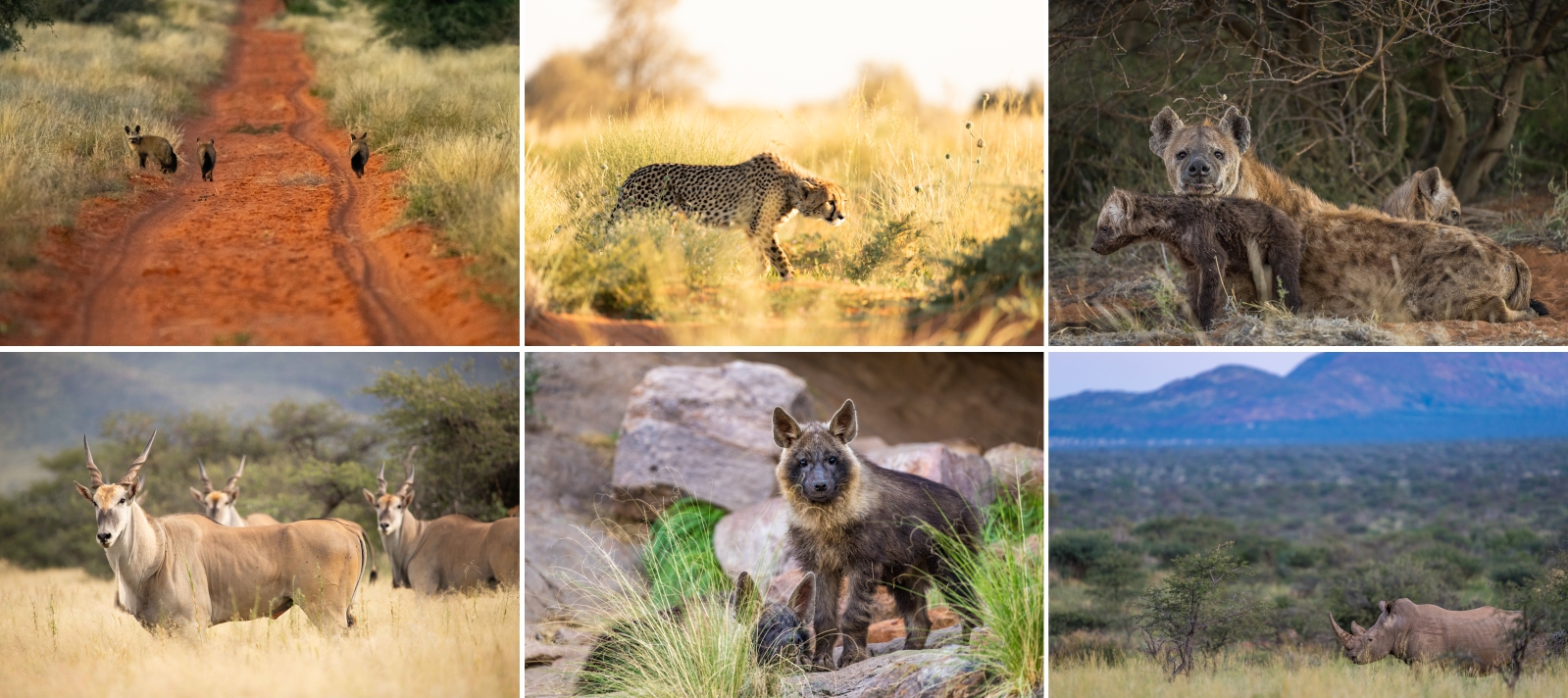 Chat directly to Tswalu Reservations about booking the best of both (safari) worlds. Tswalu's 2023 longer stay promotions are available at the following link:
2023 RATES & PROMOTIONS