EXPERIENCE TSWALU
STAR BEDS
If you have been craving the solitude and silence of nature, raw and unfiltered,  camping out for the night in one of our two star beds, the Naledi or Malori, will add an exciting dimension to your safari. Once dusk fades into velvety darkness, the sounds of nocturnal animals and a sky full of brilliant stars will be the only distractions. Choose Naledi, an elevated, open-air platform in the south, or reserve a night at the Malori, a romantic safari tent overlooking the savanna dunes to the west.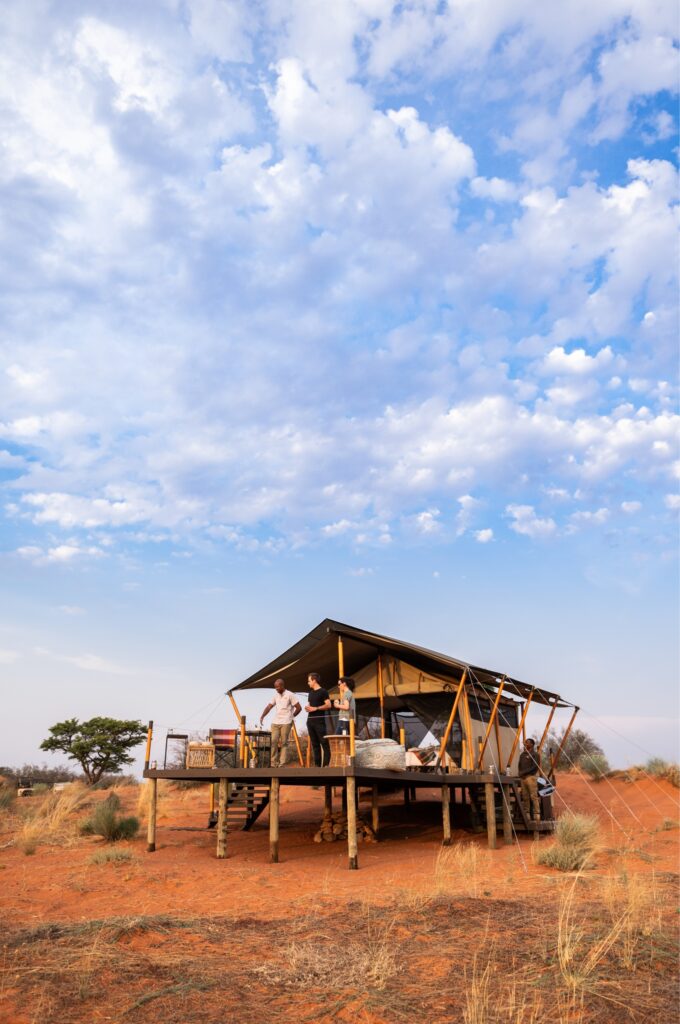 MALORI
A balmy summer night is a perfect time to sleep under the stars in the middle of the Kalahari. The Malori is Tswalu's under canvas experience with comfortable beds, an open-air bathroom and a spacious deck area for dining, dreaming and stargazing. ⁠
⁠
The tent is perfect for two but spacious enough to invite the family. ⁠
⁠
Whether reserved for romance or for family bonding time, a Malori sleep-out is about tuning out so that you can soak up the solitude, tune into the silence and count shooting stars.⁠
This 'under canvas' star bed is a romantic choice for a couple, but is equally suitable for a family of four. A night at Malori needs to be booked in advance, carries an additional cost, and is offered subject to availability and prevailing weather conditions.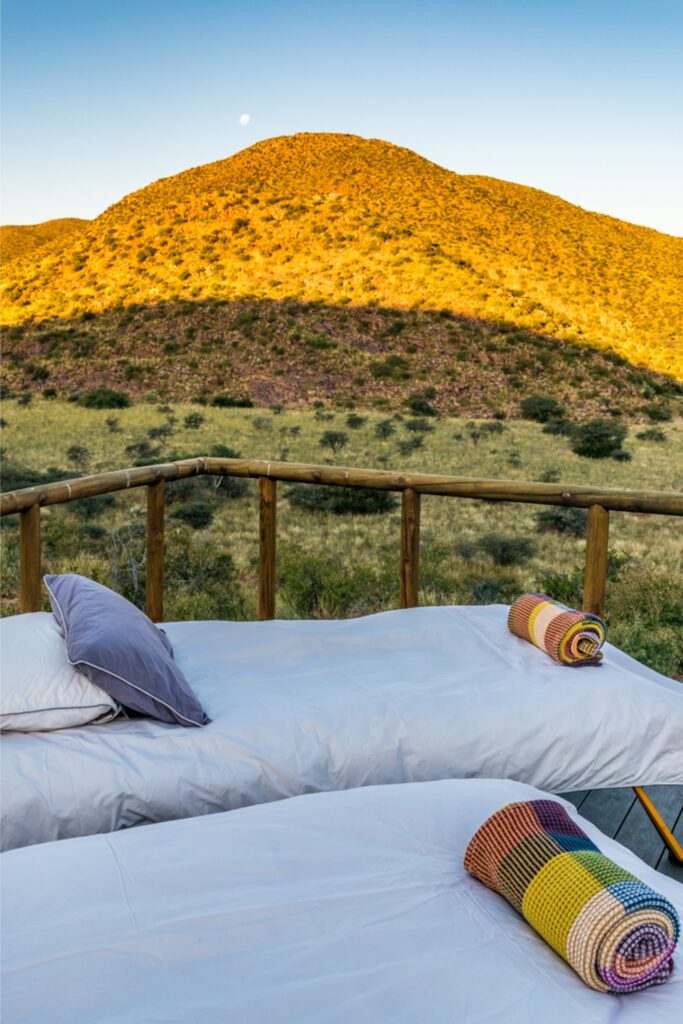 NALEDI
Meaning 'star' in the local Tswana language, Naledi is a simple sleep-out deck in the Korannaberg mountains. Elevated above a valley with mesmerising views, Naledi is for those who want to experience what it's like to sleep under the stars out in the open. Equipped with stretcher beds and plenty of warm layers for chilly nights, the deck has a private, open-air bathroom. Nothing detracts from its private and remote setting in the south of the reserve.
A night at Naledi is an optional activity that is included in your stay. It does not need to be booked in advance, but is offered subject to availability and prevailing weather conditions. Children over the age of 12 are welcome at the discretion of the guide.
Read More