TSWALU FOUNDATION
KALAHARI ENDANGERED ECOSYSTEM PROJECT
THE KALAHARI ENDANGERED ECOSYSTEM PROJECT
The Kalahari Endangered Ecosystem Project (KEEP) is an on-going, multidisciplinary study on the reserve that takes into account that key Kalahari species interact with each other in complex food webs, and may respond differently to the direct and indirect effects of climate change. For example, reduced rainfall on the reserve results in less grass, which results in reduced abundance of harvester termites, which has a knock-on effect for aardvarks.
KEEP brings together expertise in botany, zoology, veterinary science, ecology and physiology, drawn from institutions across the world, all working together by sharing data and integrating findings. Long-term vegetation monitoring and collection of weather data is also integral to the success of the project. Through KEEP, research has been elevated beyond studying a single species in isolation.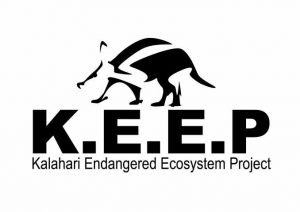 GET INVOLVED
Use our secure online portal to make a donation to the Tswalu Foundation Trust in support of the sustainability of ongoing research management of the many projects supported by the foundation, its researchers and various activities.
DONATE