TSWALU FOUNDATION | CURRENT RESEARCH
Long-term vegetation monitoring programme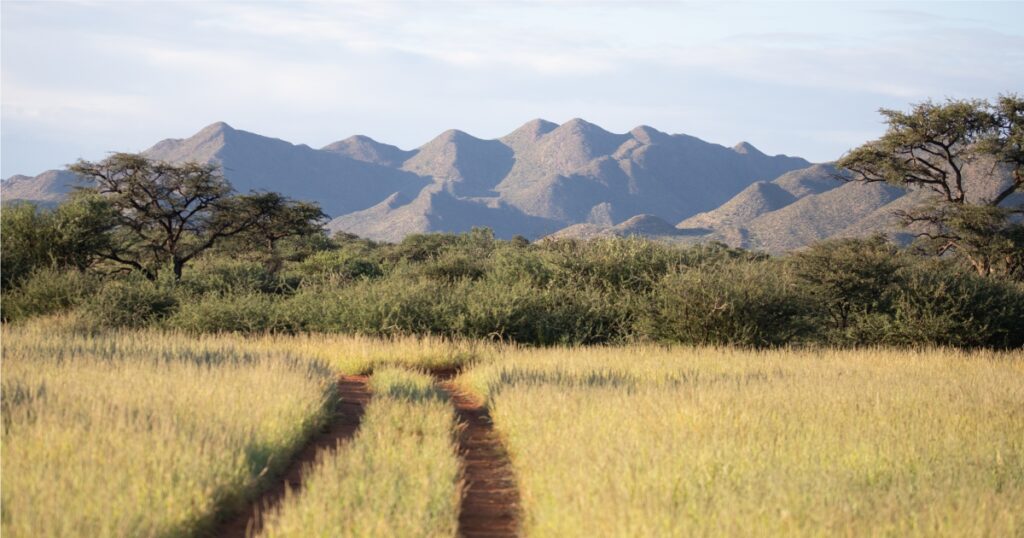 LONG-TERM VEGETATION MONITORING PROGRAMME
Principle Researcher/s, Supervisors and Primary Academic Affiliation:
Ecologist: Tania Anderson
This monitoring programme, which Tania Anderson began in 2016, aims to document vegetation cover, structure, diversity and dominance through a fixed-point photographic record and via transect based sampling. Each year one of the five vegetation types at Tswalu Kalahari Reserve will be surveyed at 10 photo station sites, resulting in data for each vegetation type being collected on a five-year cycle.
In doing this research, Tania works in collaboration with masters' students from the Plant Conservation Unit (PCU) at the University of Cape Town to augment the monitoring programme.  The vegetation type, the Olifantshoek Plains Thornveld, which is experiencing the most change due to bush encroachment, was the first to be surveyed in 2016. The importance of long-term monitoring should not be underestimated. In many cases, only after many years are trends in a population or ecosystem recorded, especially in a system like the Kalahari.
– – – – – – – – – – – – – – – – – – – –
GET INVOLVED
Use our secure online portal to make a donation to the Tswalu Foundation Trust in support of the sustainability of ongoing research management of the many projects supported by the foundation, its researchers and various activities.
DONATE