TSWALU FOUNDATION | CURRENT RESEARCH
UNDERSTANDING MICROCLIMATE DENSITY AND BUFFERING CAPACITY IN THE KALAHARI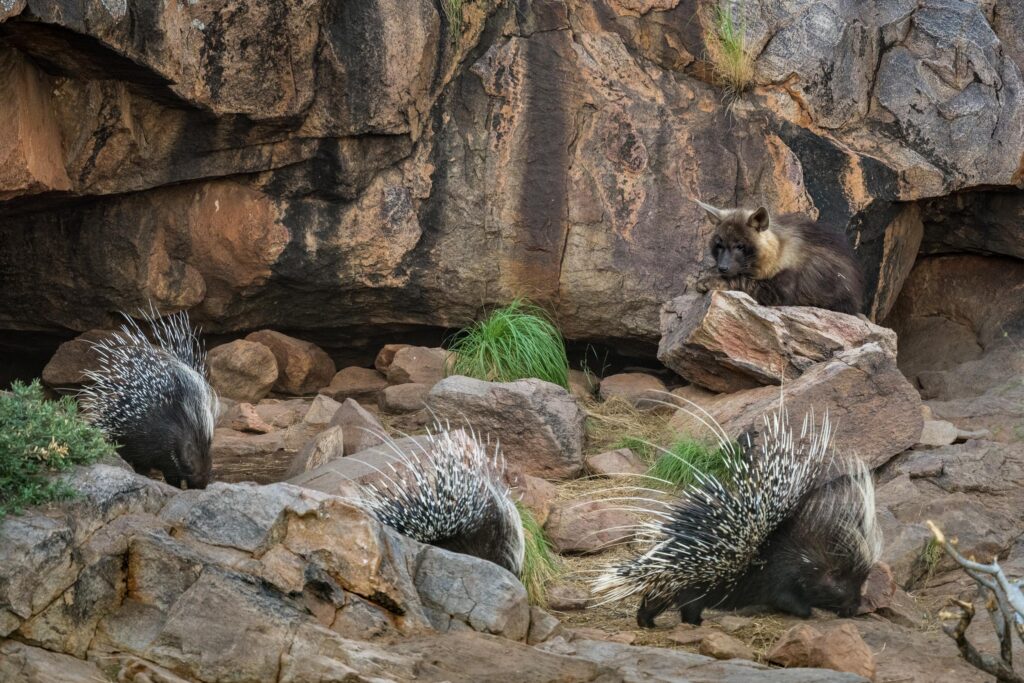 UNDERSTANDING MICROCLIMATE DENSITY AND BUFFERING CAPACITY IN THE KALAHARI – A VALUABLE RESOURCE FOR A CHANGING CLIMATE
Institution: University of the Witwatersrand
MSc student: Grace Warner
Supervisors: Andrea Fuller and Graham Alexander
MSc ecology student Grace Warner's project to better understand microclimate density and buffering capacity in the Kalahari, as a valuable resource for a changing climate, aims to help improve spatial conservation planning via the inclusion of microclimates. Grace is part of both the Wildlife Conservation Physiology and Herpetology labs at the University of the Witwatersrand, under the supervision of professors Andrea Fuller and Graham Alexander.
Arid areas in Africa, such as the Kalahari, are predicted to get hotter and drier in future decades. This prediction is of major concern for species that rely on the environmental temperature range, and access to hydration, to regulate their body temperatures. Yet, microclimates (small climatic differences formed within microhabitats, such as burrows or bird nests) are known to buffer species from extreme environmental conditions, with species often selecting specific microclimates as a way to regulate their body temperature and water loss. However, microclimates are not accounted for in course-resolution climate models, which are commonly used to predict species or ecosystem vulnerability to climate change. Hence, valuable areas of climatic refuge may be missed at such large scales, simply due to the lack of data available on microclimates.
This project aims to provide data on the density and distribution of microhabitats, and to identify which microhabitats might be most valuable to arid species in terms of accessibility and climatic buffering potential. The Kalahari is home to multiple species that may be vulnerable to climate change, with many of them acting as ecosystem engineers, creating and maintaining biotic microhabitats. By understanding the microclimatic thermal landscape, areas of land or species that are valuable to the maintenance of microhabitats will be able to be earmarked for conservation priority, and those that have minimized access to microhabitats may be able to be afforded increased conservation protection status.
– – – – – – – – – – – – – – – – – – – –
GET INVOLVED
Use our secure online portal to make a donation to the Tswalu Foundation Trust in support of the sustainability of ongoing research management of the many projects supported by the foundation, its researchers and various activities.
DONATE