Autumn 2021 | Josh Duffus
Seasonal Shifts
Autumn is a season of visible changes as the landscape transforms from the green of summer to gold and eventually to shades of brown as the grasses and undergrowth wither and die back. Due to the remarkably good rains Tswalu received this past summer, many of the trees remained green well into autumn this year. The shifting of the seasons involves so many changes that I don't know if I will ever be able to describe everything in detail.
Most noticeable, especially to those of us who have to get up early in the morning, is the change in temperature. Some say it happens gradually, dropping from just above 20 degrees to below zero as autumn becomes winter, but I believe it happens more abruptly than that. Perhaps this is because I am a child of the sun, rather than a fan of the cold. On clear-skied autumn days, the sunlight is beautiful, but carries very little warmth.
First impressions of Tswalu at this time of the year are usually of undulating golden grasses, leading some of our guests to wonder whether they are even in the Kalahari. As you travel further west in the reserve, the red dunes typically associated with the Kalahari start to appear and stunning vistas open up in sharp contrast to the blue, cloudless sky. It can take your breath away, no matter how many times you see it. One of my favourite times of the day is sunrise, when the grasses are painted with the sun's first golden light.
Autumn days are conducive to exploring the golden plains on foot or horseback, or climbing a sand dune in the late afternoon to watch the sun's last rays fade below the horizon with a glass of locally produced wine in hand. Later, wrapped in warm layers, nothing beats watching the stars in all their glory.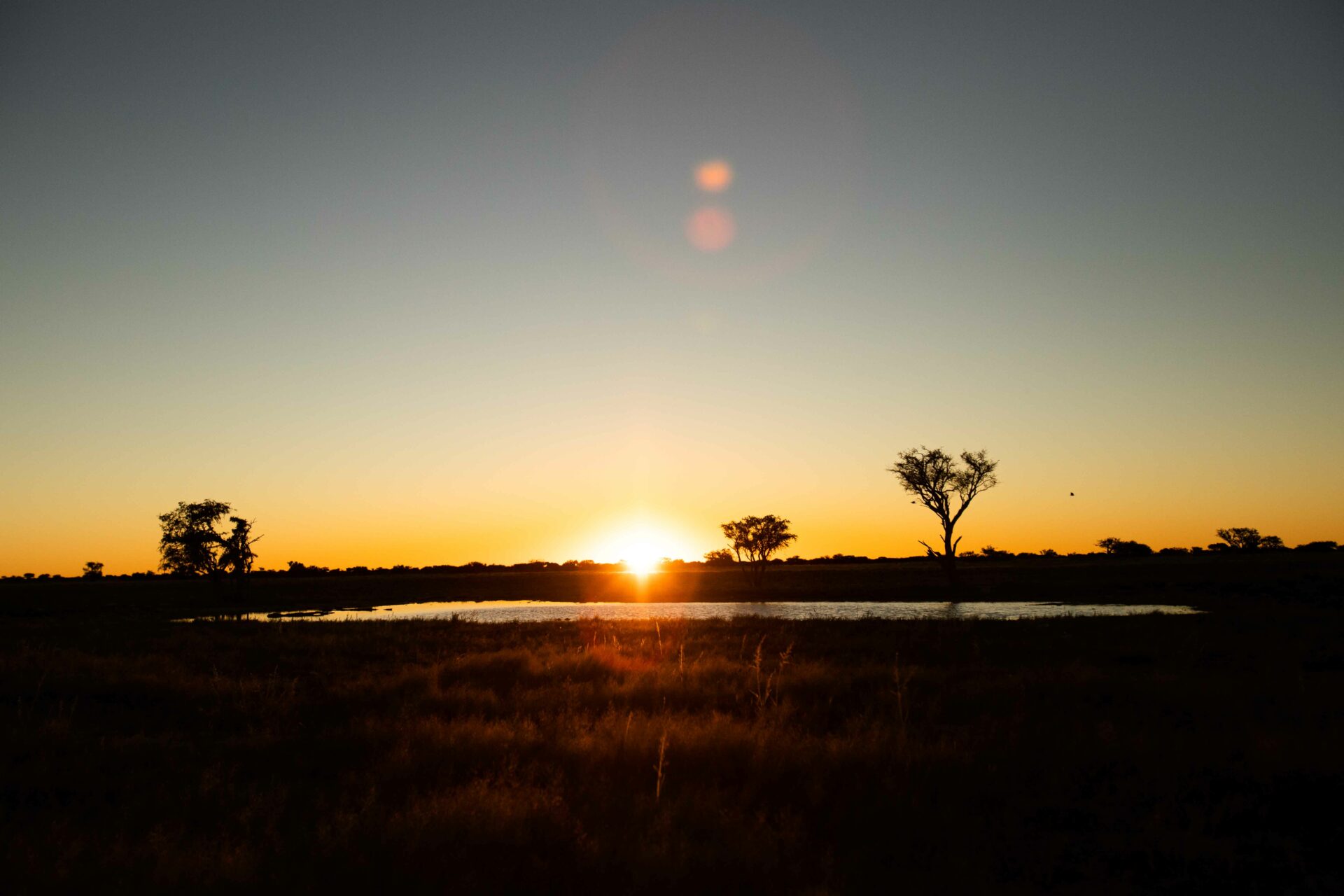 Drag
Scroll