Spring 2020 | Mauritz Senekal
Finding cheetah cubs
Over the past three months the guiding team has had the wonderful privilege of tracking the progress of a female cheetah and her new cubs. The first sighting we had of the mother cheetah was at the beginning of September when we noticed that she was lactating. It took us some time to locate the den, as she was very careful not to lead us to her cubs. Eventually one of our skilled trackers followed her back to where she was hiding her two-week old fluff balls.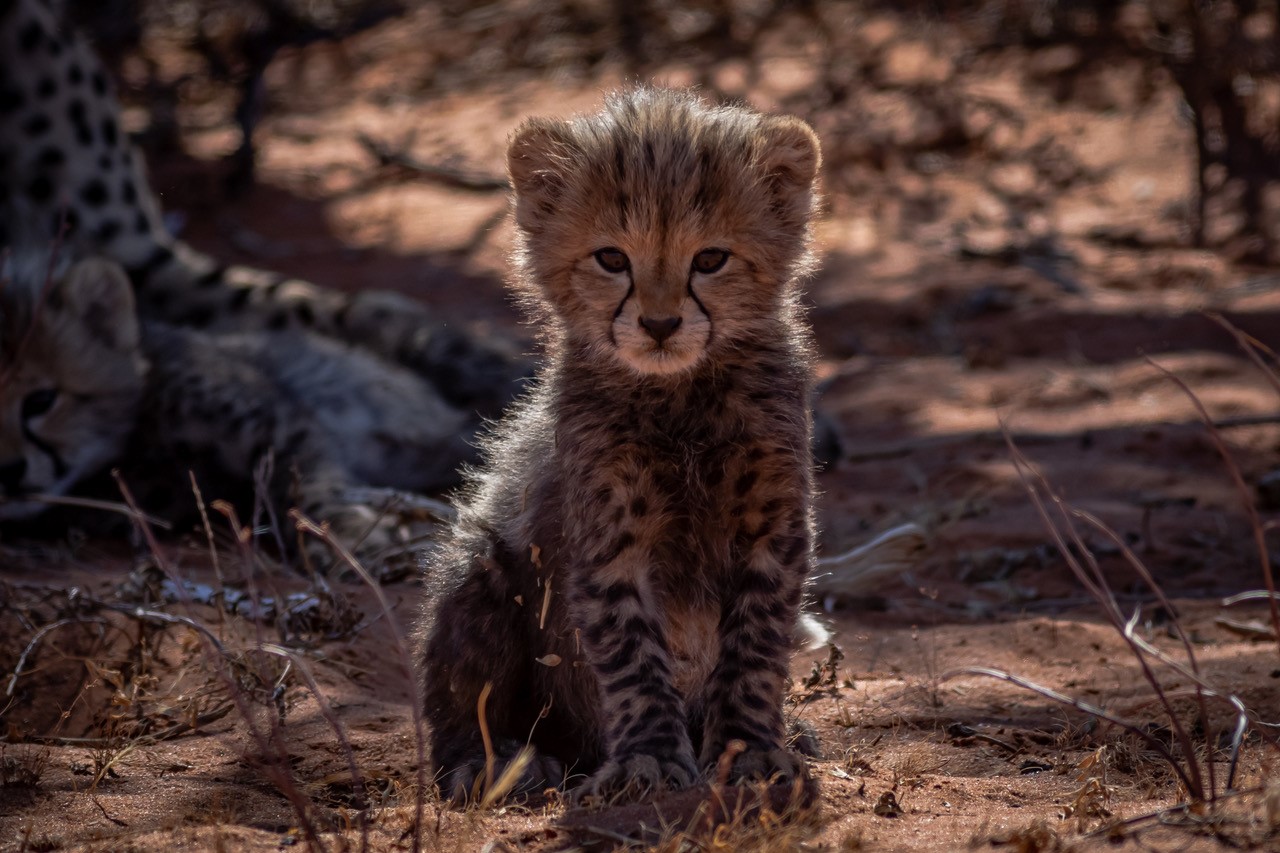 I remember my first glimpse of the newborn cubs. It was on 5 September 2020, and I felt completely overwhelmed – there were no adequate words to describe my joy and excitement. I was guiding a Tswalu Eco Live afternoon safari and my voice was shaking uncontrollably as I narrated the scene in front of me. My camera was unsteady as I tried to capture the moment, but eventually I got a shot of one of the three cubs.
It has been a precious journey watching these cubs grow and develop at such a rapid pace ever since then. Initially, they could not put one foot in front of the other without falling. Now they are running around and playing constantly. In an environment where everything is new and interesting, it is very difficult not to venture too far when mom is not around.
The mother cheetah is between four and five years old, and is doing an outstanding job of providing for them and keeping them safe. She didn't keep the cubs in one spot for too long in the beginning. Now they need to keep up with her wherever she goes, and she makes sure that they always have a full belly and a safe place to sleep or rest. For such a young female, she is exhibiting expert maternal instincts and strategies.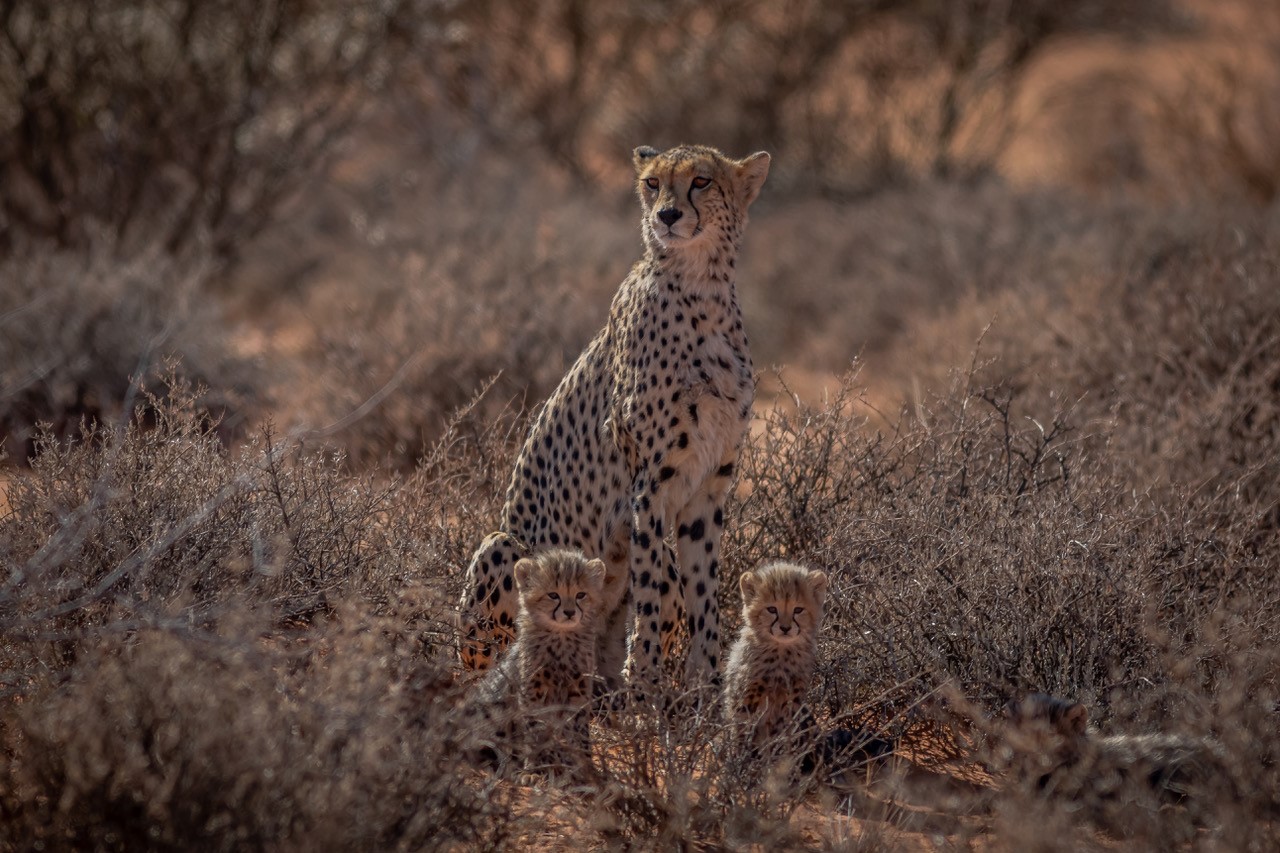 About a month ago the cubs were on the kill and feeding on meat, possibly for the first time. It is these little accomplishments or milestones that makes every day we see them a special one. I can't wait to see them mature into the Kalahari speedsters they will be one day.
In order for cubs to become skilled hunters, strong and mature enough to hunt alone, a lot of 'play hunting' takes place whenever possible. Playing and stalking one another is essential for developing hand-eye coordination and other tactics critical for bringing down prey. The more they play, the better.
There are constant threats and challenges to navigate and overcome in order for cheetah cubs to survive to adulthood. Spotted and brown hyenas, black-backed jackal, snakes and birds of prey are all threats, as are the Kalahari's unpredictable conditions.
I am looking forward to seeing what the future holds for these three spotted speedsters, as they add to Tswalu's thriving cheetah population.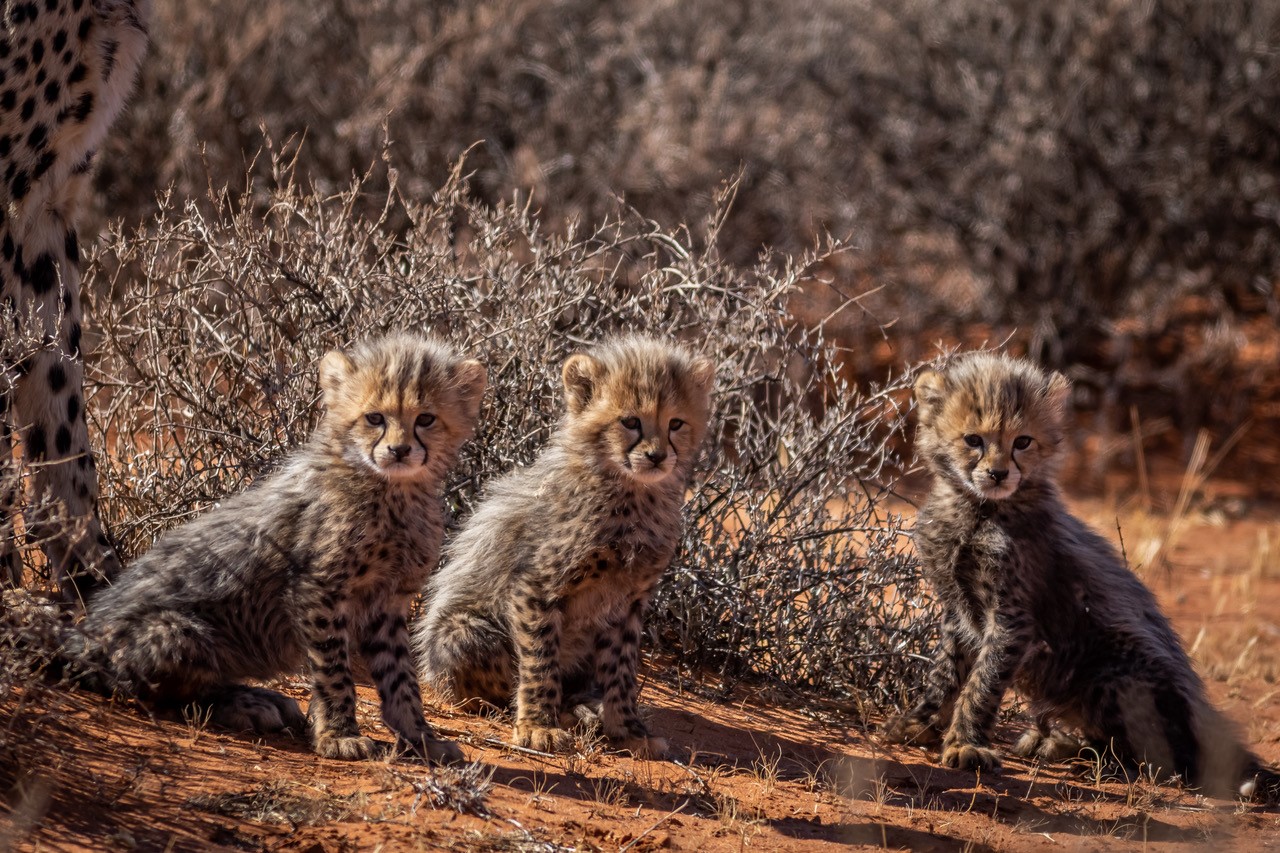 Drag
Scroll