Spring 2020 | Mark Winckler
Tips for a photographic safari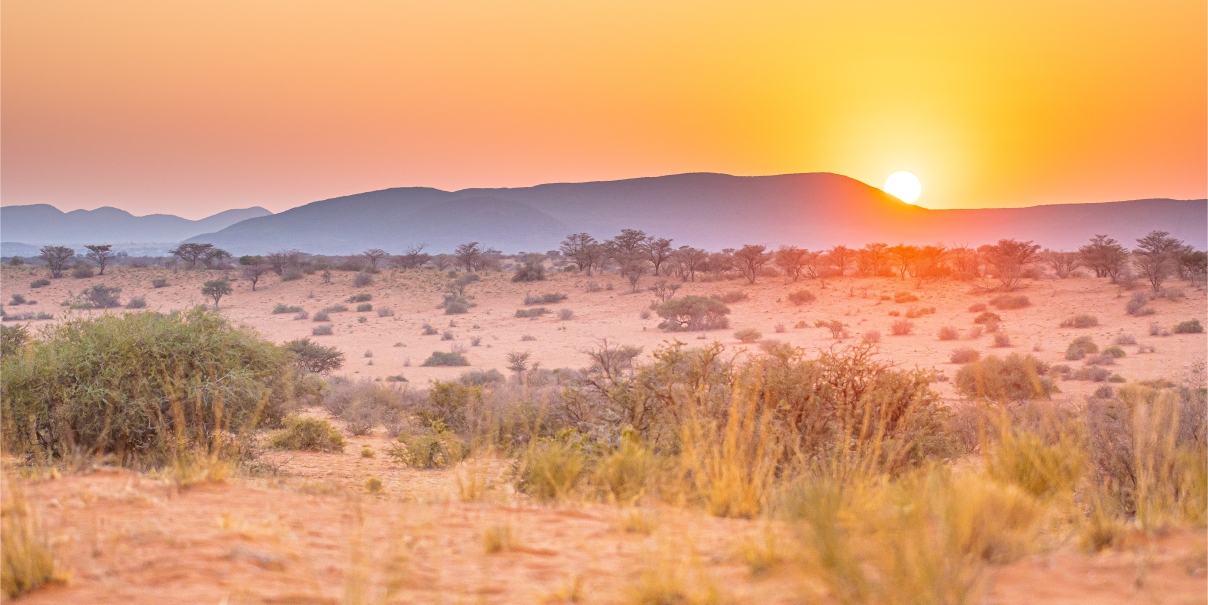 A Tswalu photographic safari offers spectacular scenery, incredible wildlife sightings and unlimited viewing time with your private guiding team and vehicle. Focusing on photography while on safari allows you to discover the wildlife of the Kalahari from a different perspective. It is essential to understand the behaviour of animals while trying to capture them at the right moment. If you want to improve your photography on safari, my suggestion is to request a guide with a special interest in wildlife photography when booking your stay. This will be advantageous, especially if you need help with your camera settings or want to learn new skills. You can take this a step further and book Tswalu's new, purpose-designed photographic vehicle, equipped for one or a maximum of two guests to use. With the expert knowledge of your photographic guide you will be assured that the vehicle will be positioned with proper consideration for the best light and perspective. Tswalu also has a Photographic Studio with a iMac that has all the editing software you will need for photo or video. The Motse has a Canon Pro2000 printer for printing your best image of the trip on an A1 or A2 size canvas. Taking it with you is as simple as rolling it carefully into a cylinder. Back home, once framed, your original print will be a wonderful reminder of your trip.
These are my top eight tips for taking better wildlife shots:
Know your gear
This may seem self-explanatory, but you never know how much time you will have to get the shot. It might only be a few seconds. If you need to fiddle with your camera settings, you'd better be able to do it without looking!
Know your subject
If an animal has a specific pose or action you're after, make sure you are familiar with its behaviour so that you can anticipate the perfect shot before it happens.

Work the light
This is harder to do with animals than with people, because you obviously can't move around as much. Anticipate the shots you want at the perfect time of day, and be at the correct angle for them.
Zoom in or zoom out
Think carefully about composing your shot. Recognise that sometimes you may want more scenery or background, to lend perspective, compared to a zoomed-in shot. Other times you might just want half the animal's face.
Get more than one
Shots of single animals are cool, but capturing the interaction in a group can be amazing. As a rule, odd numbers often work best in a photograph.

Get on their level
Getting low to the ground with a small animal gives an interesting perspective, and getting up high with a tall one gives a unique shot! Be at the animal's eye level.
Be patient
You can't expect an animal to pose like a person, so you're going to have to wait. This can sometimes take a really long time. Wait for that shot. It'll be worth it.
Enjoy the shoot!
Nobody will ever get the shot you're going to get of these animals. They'll never have the same experience you're having, either. Don't be so focused on the perfect shot that you forget to put the camera aside and just enjoy your time with them in nature.

Drag
Scroll