Summer 2021 | Kevan Dobbie
An early Christmas gift
Expectations were running high among my guests who were on a five-night stay. They had seen a pangolin two years before at Tswalu. I didn't want to disappoint them. In fact, I wanted to go above and beyond what they had experienced the first time. I should not have worried.
On our first drive, we saw a female cheetah with her three cubs, followed by a good view of the south pride lions with six cubs. Later we followed three large Kalahari black-maned lions as they walked quite a distance to locate a waterhole to quench their thirst. My guests then went horse riding in the dunes and witnessed two male cheetah hunting a herd of oryx. The morning ended with a helicopter flight over the reserve and a picnic on top of the Korannaberg mountains.

Night drives were definitely part of the safari plan for these guests. The first evening, after a spectacular dune dinner, we headed south at around 20h45 to a burrow site where Jacob, my tracker, had last seen a Temminck's ground pangolin earlier in the day. Unfortunately, the pangolin had already vacated the burrow for the evening. We agreed that this behaviour was quite odd, as there was no sign of feeding beyond the burrow entrance.
We tracked the pangolin for almost two and a half kilometres that evening, using a mobile phone's torch to illuminate the tracks. Eventually it got late and we headed back to camp, but not before we saw a striped polecat, a few bat-eared foxes, Cape foxes and an aardwolf.
On my guests' last evening, two nights before Christmas, we decided to give the night drive one more shot. Earlier that morning we had tracked the same pangolin back to the exact same burrow it had exited two nights before. We knew something unusual was up, based on its behaviour and lack of feeding. While the guests enjoyed dinner in camp, Jacob spent the evening quietly waiting outside the burrow entrance for the pangolin to become active.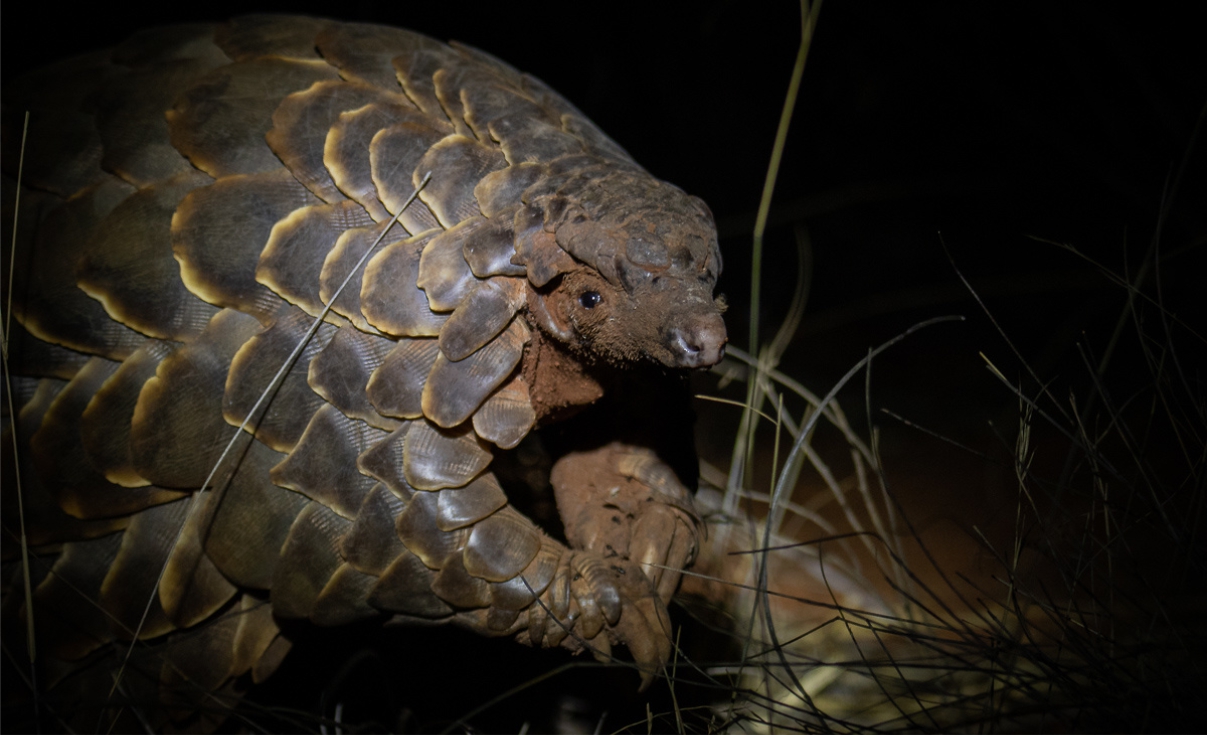 Driving out to meet up with Jacob, we spotted another aardwolf, two Cape porcupines, an African wild cat, a den site with Cape fox pups, several bat-eared foxes, scrub and spring hares. This was topped off by a decent visual of an aardvark – not your average night drive.
At around 21h45, Jacob alerted me via two-way radio that there was movement within the burrow. We arrived on the scene to witness a female pangolin emerging from the burrow carrying a newborn pup on the back of her scales. What we'd previously tracked was a pangolin determined to scout out a potential new burrow and feeding area where she could move her newest little pup, which is why she had not had time to forage for herself.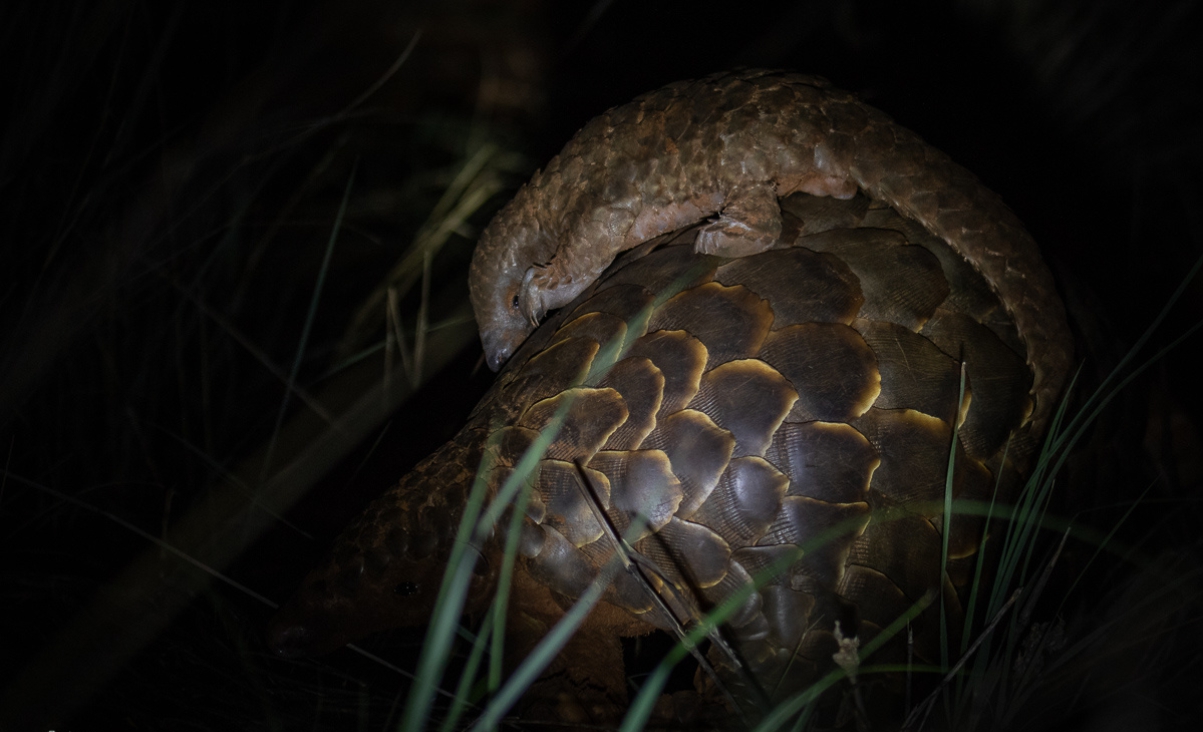 We stood in awe as she moved along with our early Christmas present on her back – one of the best presents to receive in the Kalahari. We stayed with the pangolin and pup for no more than seven minutes, before letting her disappear into the darkness of the Kalahari night. We enjoyed the sighting without causing undue stress for the animals. Everybody on the vehicle agreed that all the sightings during the week had been exceptional but this was the most memorable one. I could not believe my good fortune, given that 2020 was my first year at Tswalu Kalahari Reserve.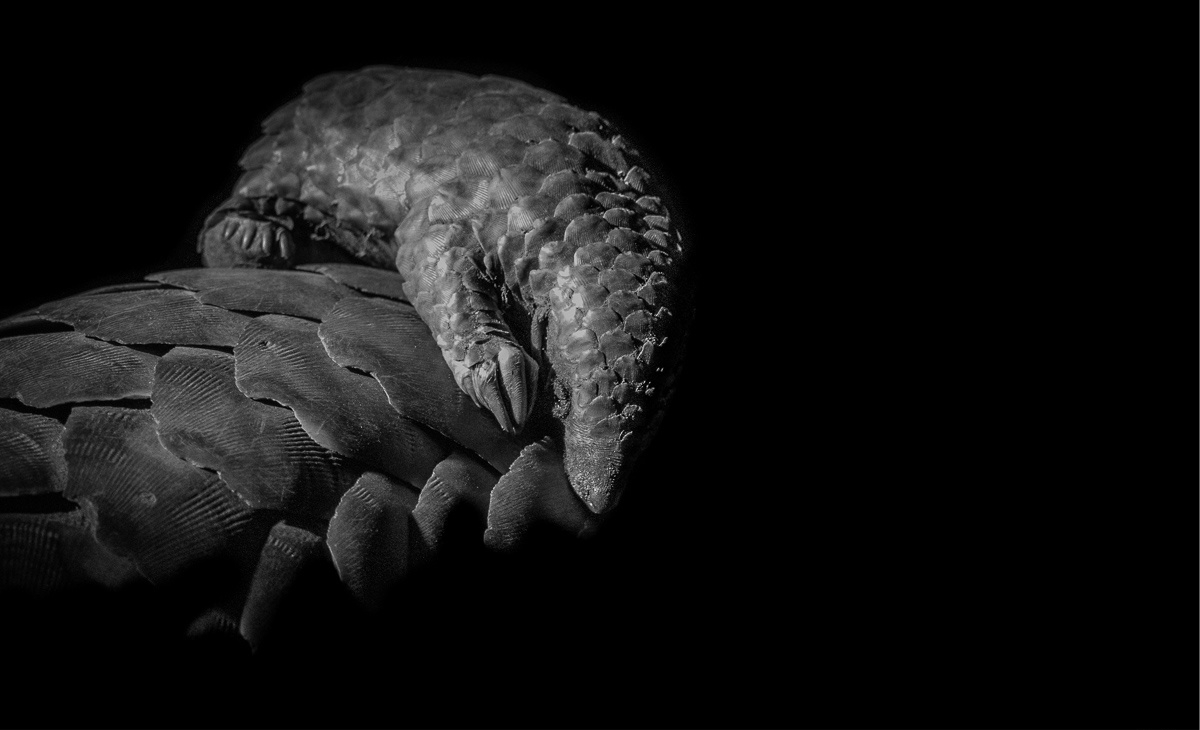 All images by Kevan Dobbie
Drag
Scroll