Restoring the Kalahari through sustainable conservation, supported by nature-based tourism
Tswalu offers a true wilderness experience on the southernmost edge of the Kalahari, and privileged access to the largest privately protected area in South Africa. From the landmark Korannaberg mountains to the southern Kalahari's typical arid savannah and iconic ochre dunes rippling away to the horizon, days on safari are unscripted and unhurried.
With guaranteed access to a private safari vehicle, our guests have the freedom and flexibility to explore the remote reaches of the reserve in their own time and at their own pace. Besides game drives, safari activities include habituated meerkat encounters, nature walks, tracking, horse riding, stargazing, star-bed experiences, and meeting visiting scientific researchers and resident artists.
Tswalu is first and foremost an ambitious conservation project, sustainably safeguarding vital habitat and the restoring biodiversity. Offering a private and exclusive safari experience for a maximum of 40 guests in one of three luxury safari camps, the ratio of guests to wilderness space is one of the lowest in South Africa. This low footprint, sustainable model of nature-based tourism is vital to supporting the conservation work that is at the heart of Tswalu's purpose to leave the world better than how it was found.
Choosing Tswalu for your safari not only contributes significantly to our conservation vision but positively impacts our sustainability journey. Tswalu releases an annual impact statement, a tool developed in collaboration with our sustainability partner, The Long Run, to calculate the cost of conservation and the positive contribution to nature and people. By staying with us, guests help conserve 114,000 hectares and impact the lives of 282 residents. In 2021, this equated to a US$ 5.8 million investment in nature and people. In addition, nature-based tourism helped provide essential health care to approximately 1000 people through the Tswalu Health Care Centre, a free community service for anyone living within a 100-kilometre radius of the reserve.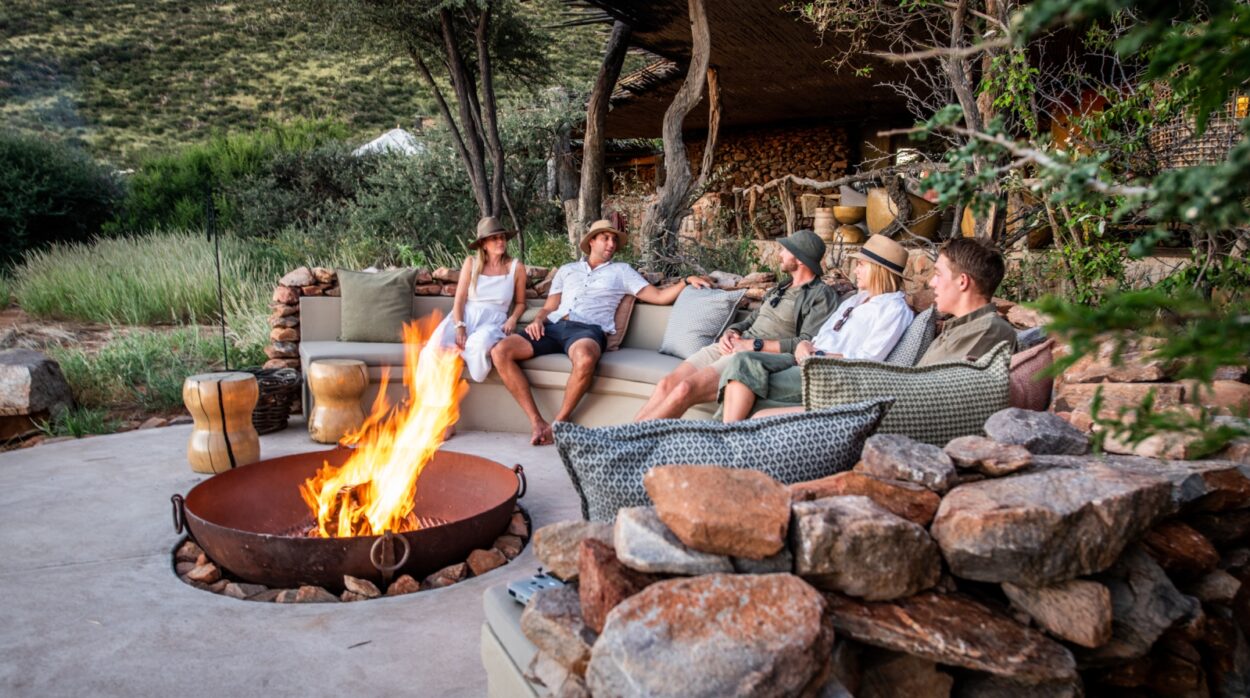 SAFARI CAMPS
Your African adventure begins in one of three luxury safari camps, overlooking the wide, open spaces of the southern Kalahari. Whether you choose the Motse, Tarkuni or Loapi, luxury accommodation and generous South African hospitality set the scene for a deeply private wilderness experience. With the lowest guest footprint in South Africa, at Tswalu there is space to breathe out and reconnect with nature.
SEE MORE
SAFARI EXPERIENCES
With wildlife conservation at its core, Tswalu offers privileged access to unique safari experiences in South Africa's biggest privately protected wildlife reserve. A private safari vehicle, field guide and experienced tracker are guaranteed with every accommodation booking. With this comes the exclusivity to plan deeply immersive days on safari, both on and off the safari vehicle.
EXPLORE MORE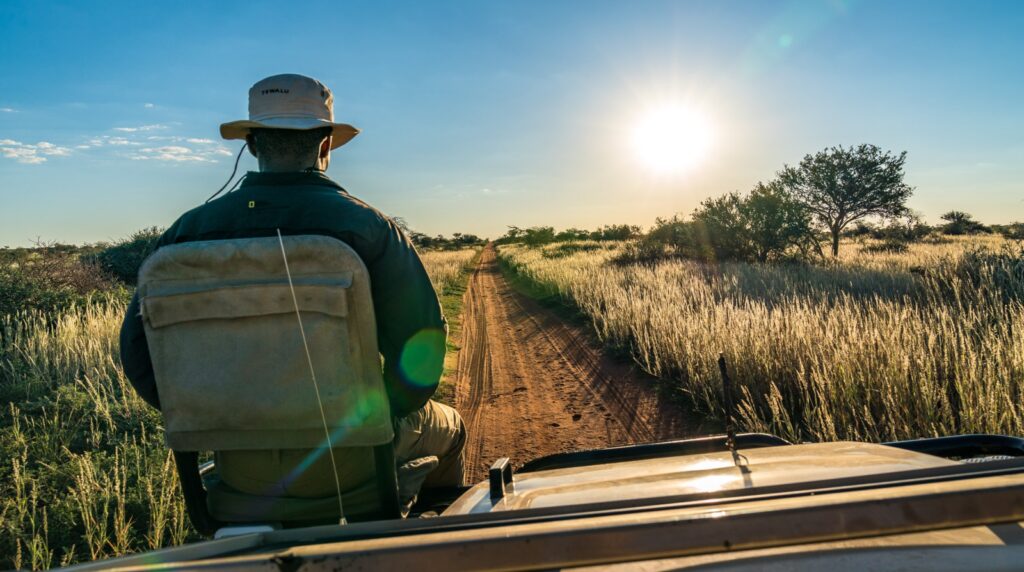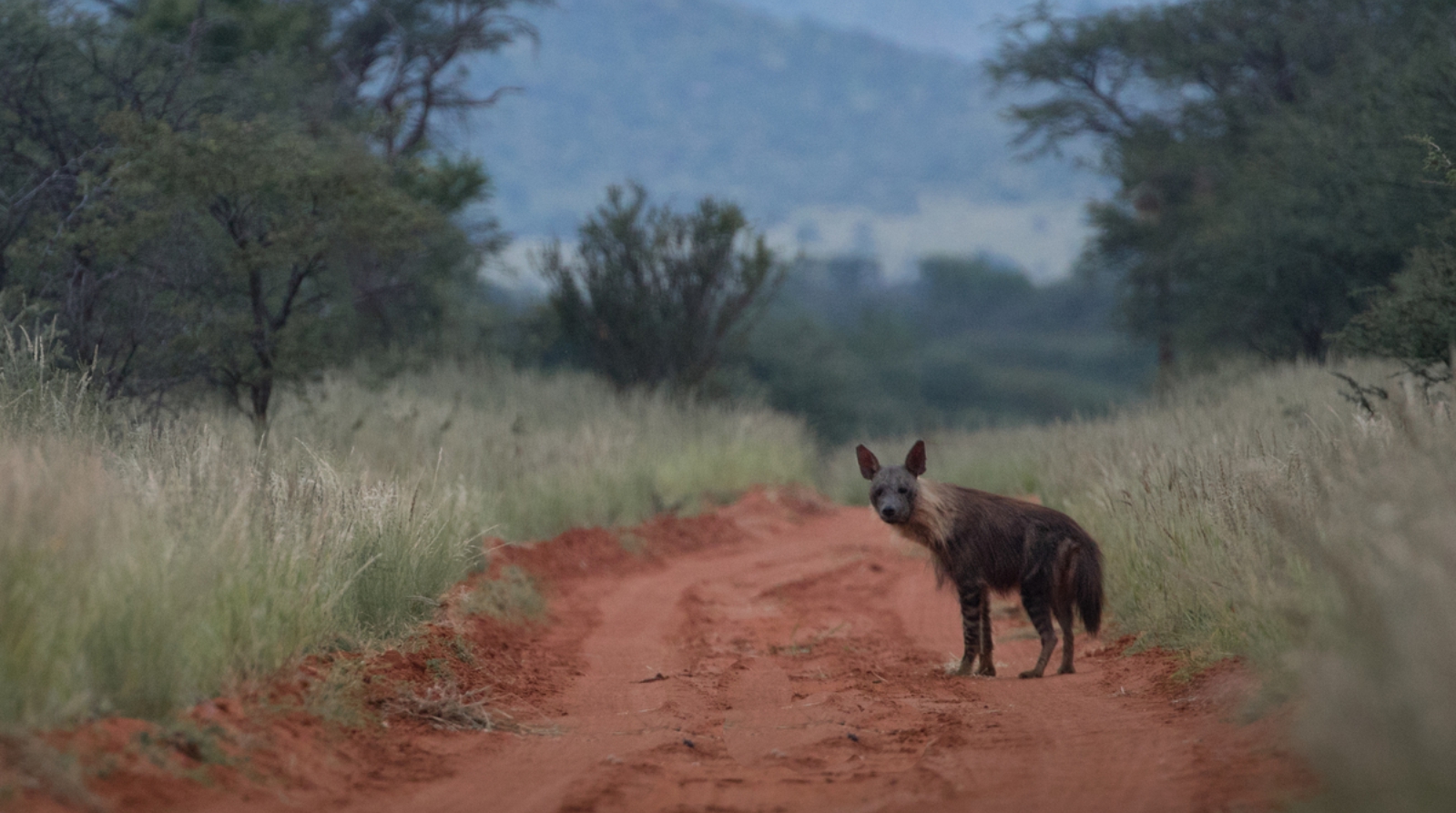 WILDLIFE SIGHTINGS
From iconic Kalahari wildlife sightings of black-maned lions, cheetah, black rhino, oryx and wild dog to tracking the elusive, nocturnal creatures, such as pangolin, aardvark and brown hyena, extraordinary and unusual encounters add a thrilling dimension to game drives. Tswalu is also one of the only places in South Africa to experience habituated meerkats up close.
SEE MORE
SUSTAINABLE CONSERVATION
Tswalu's sustainable conservation journey to restore the Kalahari is supported by a high-value, low-impact ecotourism model of nature-based tourism with community and culture at its core. Staying in one of our small, luxury safari camps contributes to the sustainability of the entire reserve as well as the Tswalu Foundation, which is dedicated to scientific research.
LEARN MORE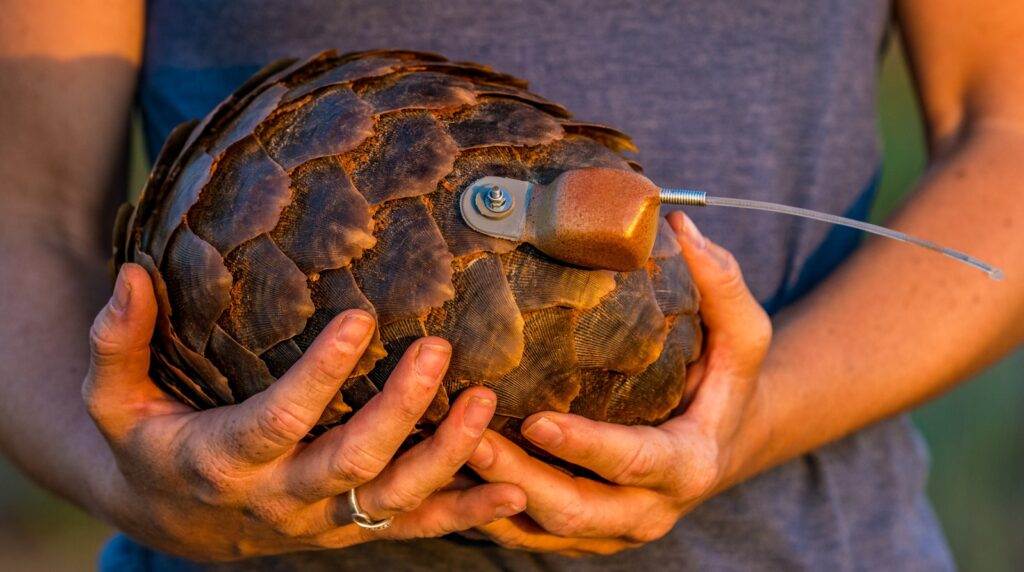 As South Africa's biggest wildlife reserve, Tswalu is a bold conservation project supported by a sustainable model of ecotourism. Choosing to stay in one Tswalu's small, luxury safari camps contributes to our vision to leave the world better than how we found it. As a member of The Long Run, Tswalu is committed to a continuous journey of sustainability guided by the four key benchmarks of conservation, community, culture and commerce.
The Long Run
Tswalu Kalahari is a member of Oppenheimer Generations, a diverse community of commercial ventures and not-for-profit organisations representing the global interests of the Nicky and Jonathan Oppenheimer family.
This error message is only visible to WordPress admins
There has been a problem with your Instagram Feed.