The notion of what it means to journey has been redefined and recalibrated. At Tswalu there is time to slow down and be more mindful of our imprint on the earth and the many miracles unfolding all around us in nature. With conservation at its core, Tswalu offers privileged access to one of the last remaining true wilderness areas in South Africa. As our guest you become part of our vision to leave our world better than how we found it.
Days on safari at Tswalu unfold at your own pace, depending on your interests and the time of year. With every Tswalu booking, a private vehicle, guide and tracker is guaranteed. With this comes the freedom and flexibility to choose where to go and what to see on the reserve. Nothing is dictated, and the only schedule is your own. Each drive or activity, such as a starlit dune dinner or Naledi sleep-out experience, becomes part of your exclusive, personalised Tswalu safari. Just like the sands of the Kalahari, we understand that your priorities may shift during your time at Tswalu. That's why we'll never try and shoehorn your experience into a fixed schedule.
Unlike most private reserves in South Africa, there are no other lodges on the property and the land is not shared with guests from other concessions or properties. This means that there are no areas of the reserve that are off-limits to guests. Heading off in a new direction every day, it literally feels as if you have the entire southern Kalahari to yourself.
Nature walks, rock art excursions, time in the field with one of the scientists from Dedeben Research Centre, or a session in the photographic studio, editing and printing your best wildlife images, are a few of the other specialised activities on offer. Tswalu is malaria free, making it an ideal safari destination for families. Children are actively encouraged to participate fully in the safari experience.
SAFARI EXPERIENCES
No two Tswalu safari experiences are the same. That's because the way you see and touch this magical place will be shaped by your particular interests and will happen at your own pace. Tswalu is a generous landscape and as the sun rises above the Korannaberg mountains each morning, new opportunities to learn, play and explore come to life.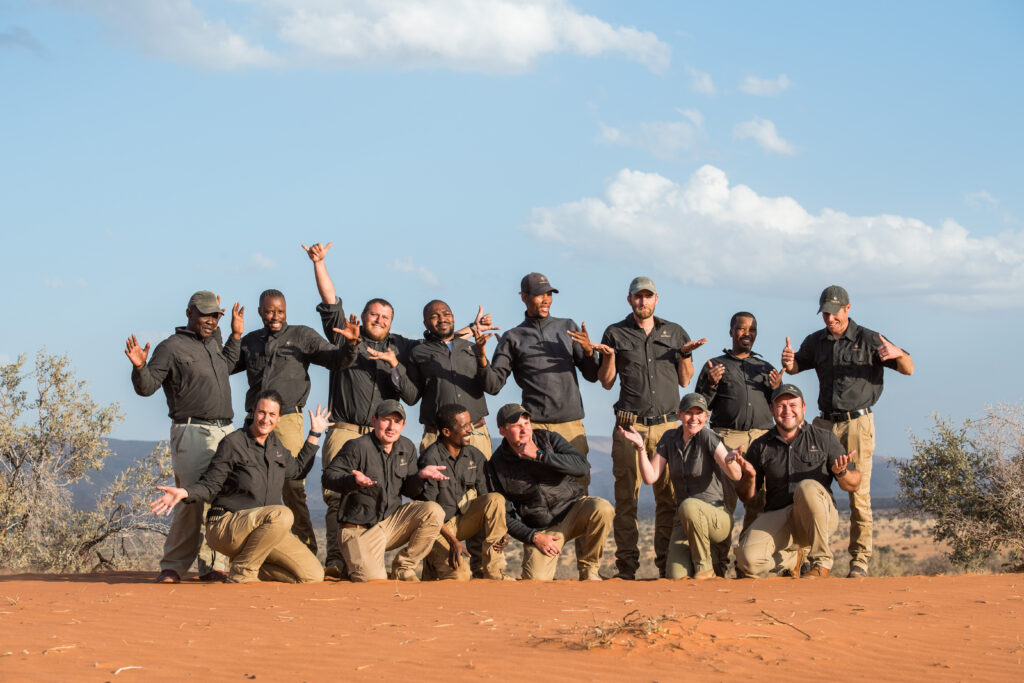 MEET THE GUIDING TEAM
Our field guides and trackers are the most important people you'll meet on a Tswalu safari, as you will spend more time in the company of this knowledgeable and experienced pair than with anyone else on your safari.
The guiding team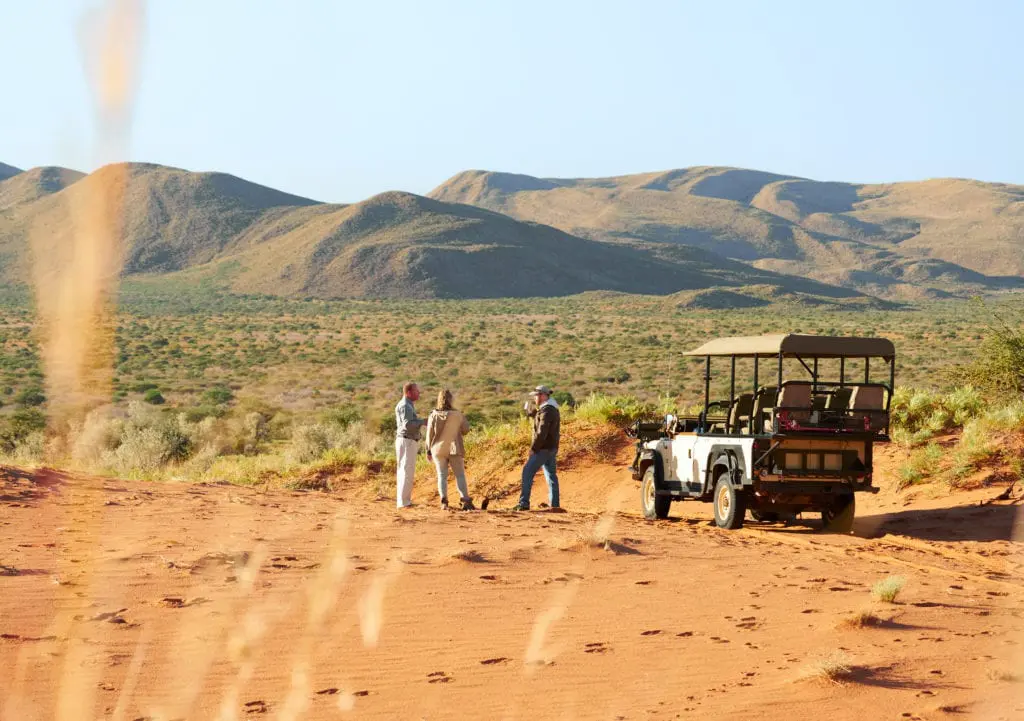 PRIVATE VEHICLE SAFARI
Your private guide and tracker, experienced and adept at navigating the reserve's network of dirt tracks and animal trails unblemished by tell-tale tyre tracks, are always on hand to interpret the signs of the wild and share the wonders of the southern Kalahari with you.
Read More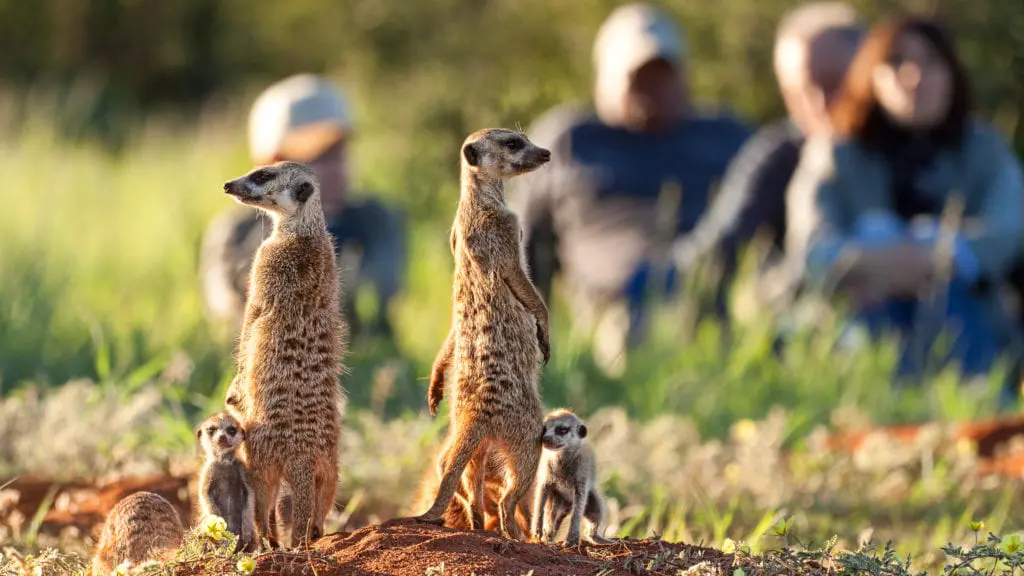 MEERKAT EXPERIENCE
Join a group of habituated meerkats as they emerge from their burrows and warm themselves in the rising sun or meet up with them as they return home at the end of the day and groom and play at dusk.
Read More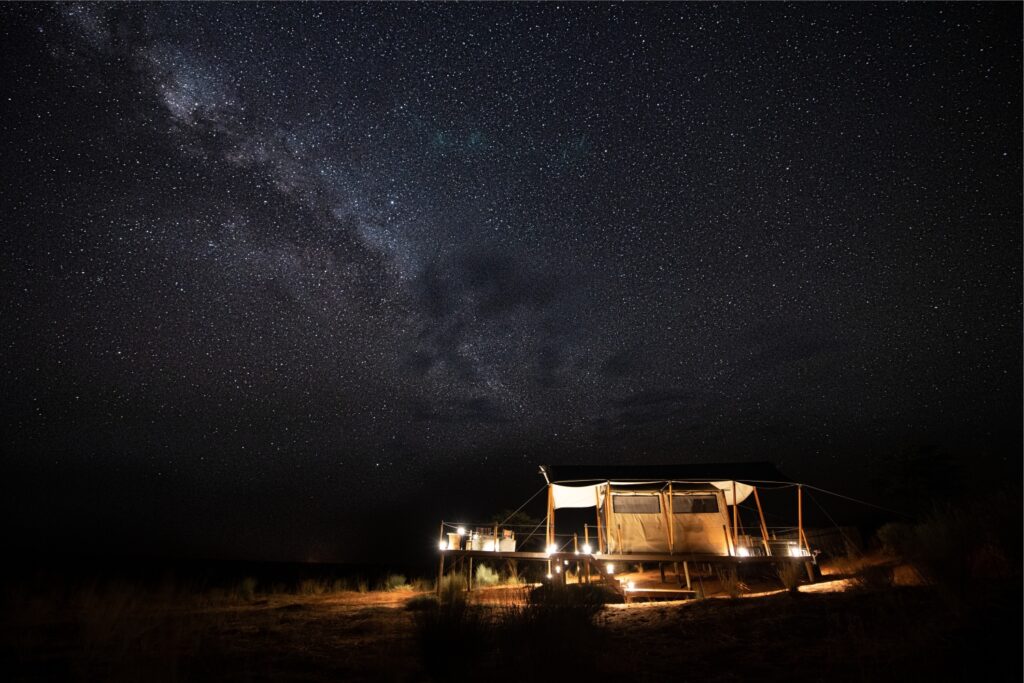 STAR BEDS
Spending a night in one of our star beds, either directly under the night sky or under canvas, is an adventurous way to appreciate the sights and sounds of the southern Kalahari after dark.
READ MORE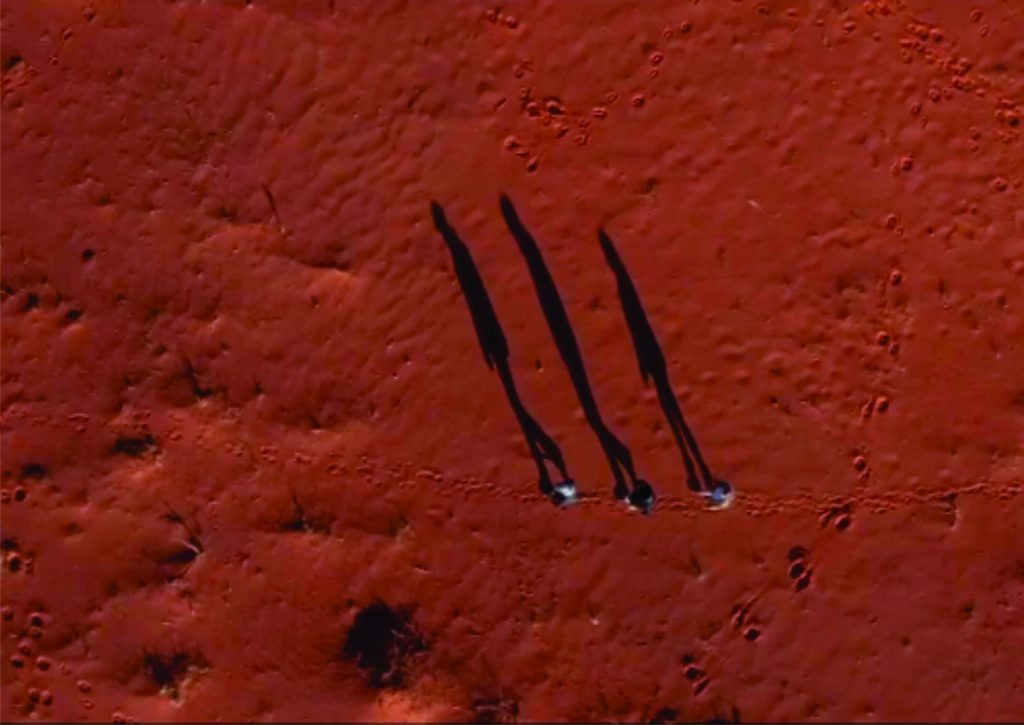 GUIDED WALKS
Much of Tswalu's beauty can be found in the smaller details, which is best appreciated by getting off the vehicle. Then you will get up close to the ripples left by the wind on the crest of a sand dune, notice a yellow flower opening to face the sun, or be able to trace the tracks left in the sand by a porcupine digging for roots. A walking safari makes it possible to see these and other signs left in the wild that add to our understanding of this fascinating wilderness. Following the tracks of iconic Kalahari species, including cheetah, brown hyena and aardvark, adds to the thrill of exploring on foot.
Read More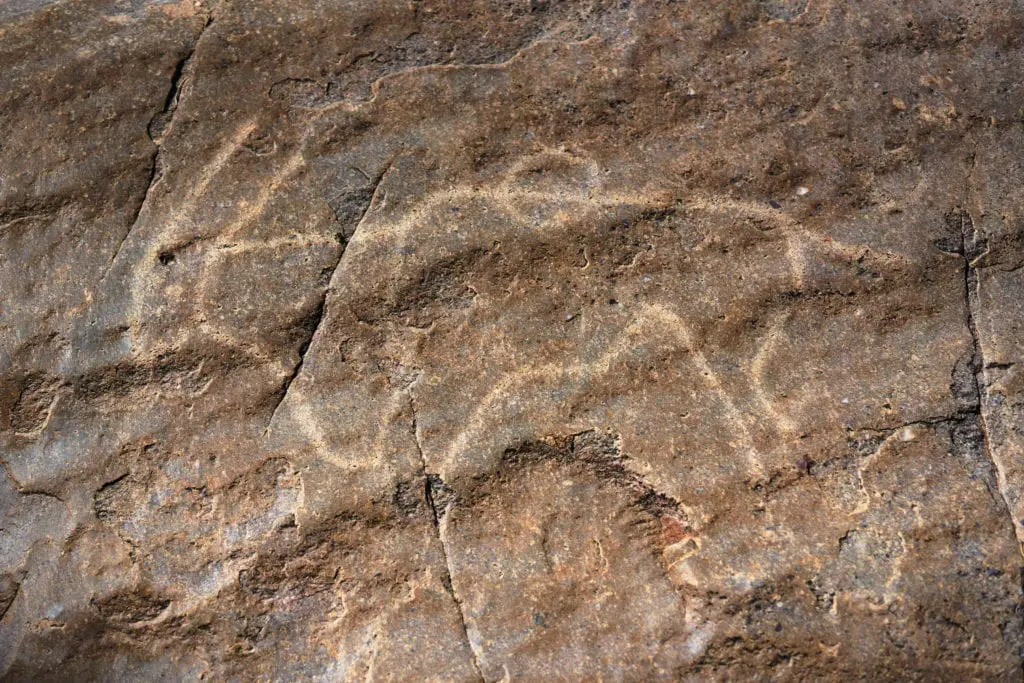 ROCK ART
Tswalu provides protection for many valuable rock art sites, featuring rock engravings, cupoles and paintings of people, animals, birds and abstract shapes that document the culture and history of the San and other early inhabitants of this place. Whether created as memories, maps or self expression, a visit to one of these sacred sites with your guide and tracker is bound to be thought provoking.
Read More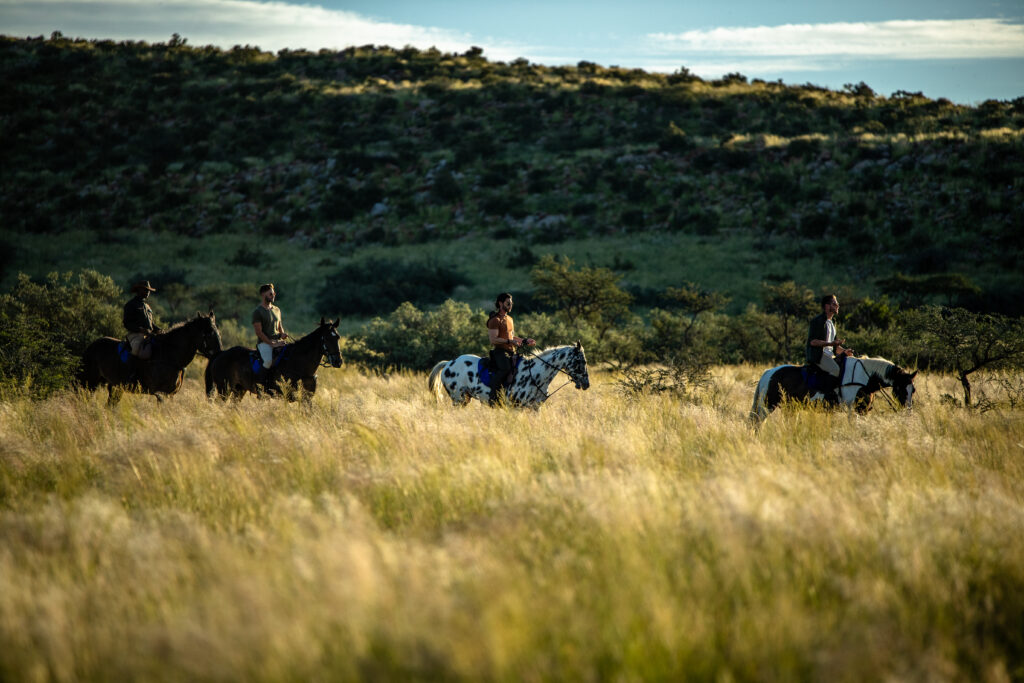 HORSE RIDING
Another wonderful way to appreciate Tswalu's landscapes and wildlife is from the saddle. A guided horse safari allows up-close animal sightings that are sometimes not possible from a vehicle or on foot. Regardless of your level of experience, follow game trails through the grasslands, head over the dunes for a picnic lunch or ride out to the Malori star bed before sunset.
Read More