EXPERIENCE TSWALU
SAFARI WITH PURPOSE
EXPERIENCE TSWALU
No two Tswalu experiences are the same. That's because the way you see and touch this magical place will be shaped by your particular interests and will happen at your own pace. Tswalu is a generous landscape and as the sun rises above the Korannaberg mountains each morning, new opportunities to learn, play and explore come to life.
Every Tswalu safari is a true journey to the heart of an inspired conservation vision, and a landscape that's dreamlike in its intensity and scale.
ALWAYS PRIVATE GAME VEHICLES
With your own dedicated guide and vehicle, you can experience Tswalu exactly the way you want to. There are no fixed schedules or time limits at special sightings – during your stay, the dunes and grasslands are yours to explore the way you want to, and each wildlife encounter can unfold at its own pace.
HELICOPTER SAFARIS
Viewing Tswalu from the air is the best way to appreciate the sheer scale of the southern Kalahari. The folds in the land reveal themselves as you look down on mountain peaks where quite possibly no-one has ever walked and trace intertwined game paths that wind through the grasslands.
HORSE RIDING
Bond with Tswalu and our specially trained horses and gain a different perspective as you follow game trails on horseback. A Tswalu horse riding experience is not about speed, but about gently exploring dry savannah and seasonal riverbeds and seeing the land anew from within a herd.
WALKING SAFARIS
Much of Tswalu's beauty can be found in the smaller details: the ripples left by the wind on the crest a sand dune, a yellow flower opening to face the sun, or the tracks of a porcupine digging for roots. Walking at Tswalu gives you the opportunity to see these and other signs of the abundance of the southern Kalahari, as well as following the tracks of larger species.
THE MALORI
Watching thousands of stars slowly spin through a black velvet sky as you fall asleep makes a night spent on our Malori sleep-out deck an unforgettable experience. Enjoy a glowing Kalahari sunset as you eat dinner, then see the world anew as birdsong and the strengthening light awaken you at dawn.
THE MEERKAT EXPERIENCE
Join a group of habituated meerkats as they emerge from their burrows and warm themselves in the rising sun or meet up with them as they return home at the end of the day and groom and play at dusk.
SAN PETROGLYPHS
Join your guide in trying to puzzle out the hidden meanings in millennia-old rock engravings of animals, birds and abstract shapes. Today, no one knows whether they were created as memories, prayers or maps, but their beauty and mystery endure.
RESEARCH AND CONSERVATION
Spending time with one of the many researchers whose studies are supported by the Tswalu Foundation provides additional insights into the finely balanced Kalahari ecosystem, and lets you see cutting-edge conservation at work.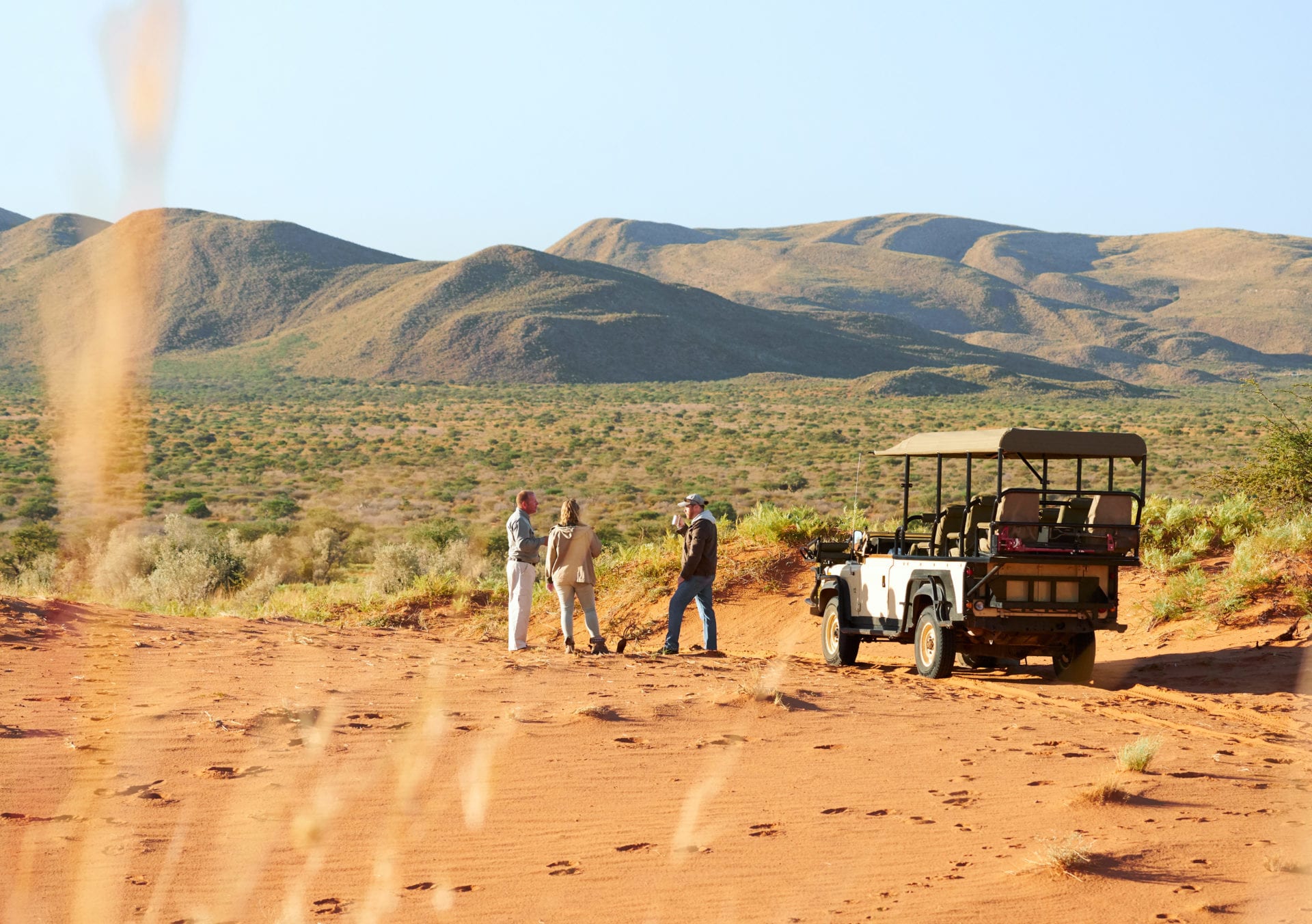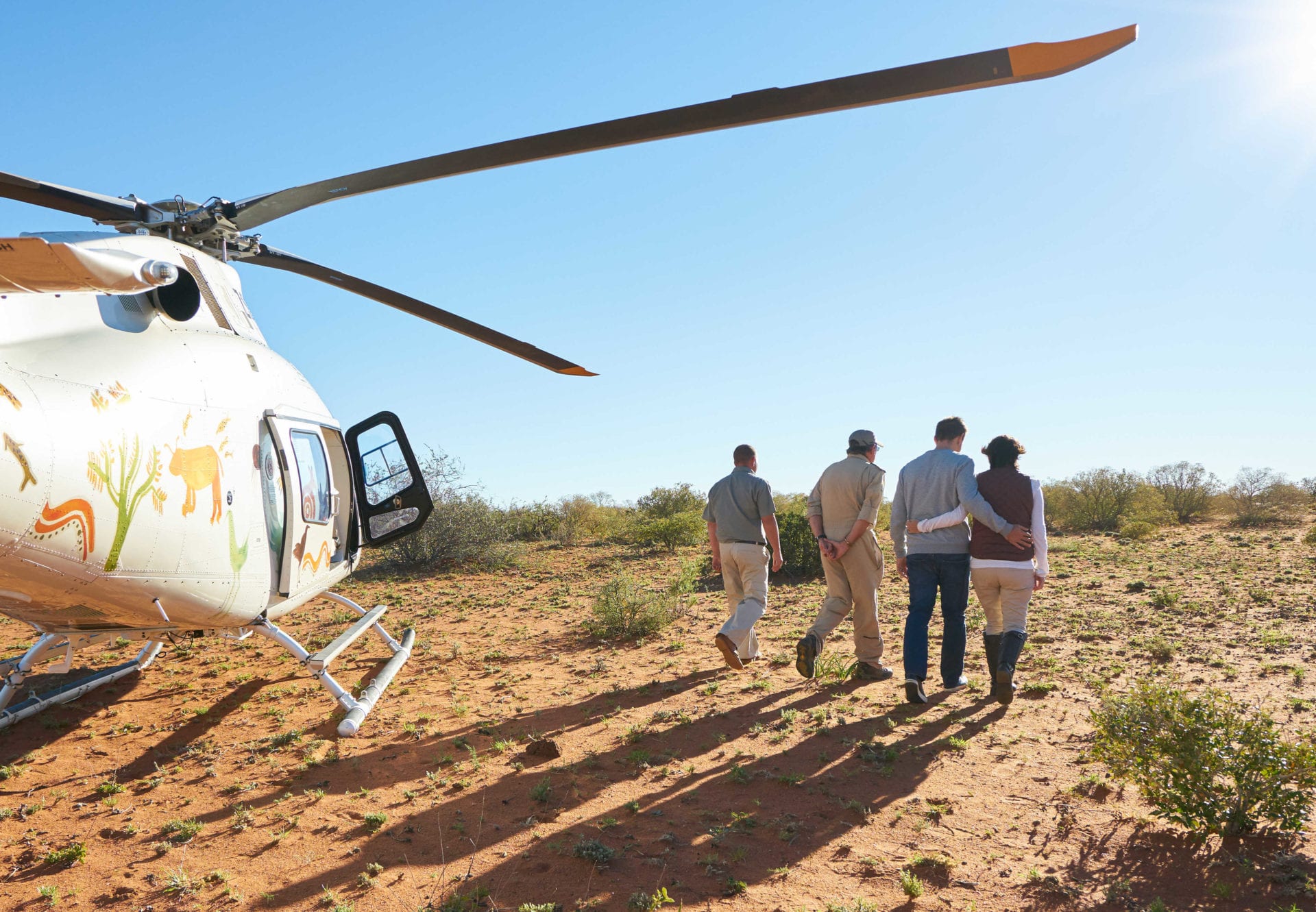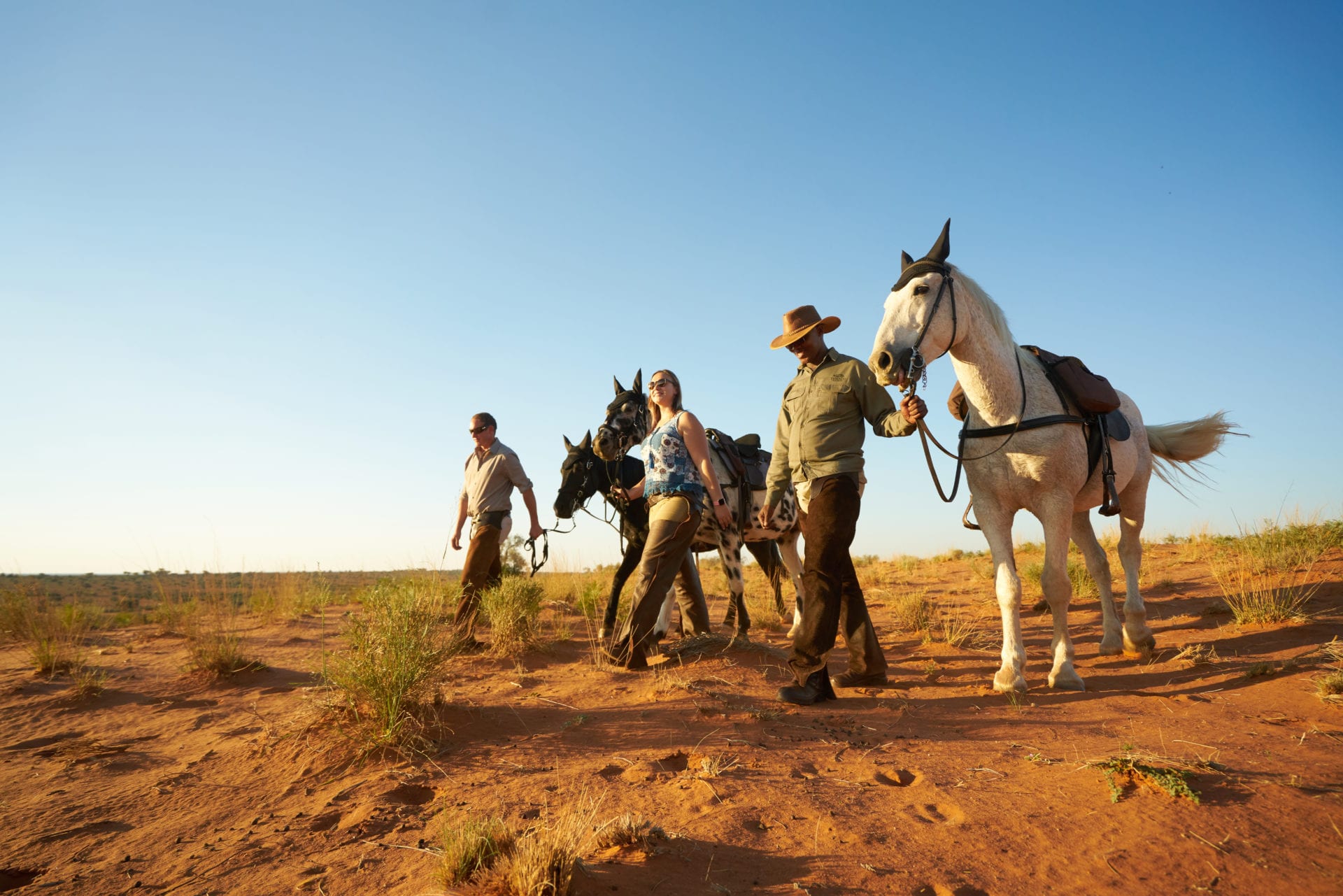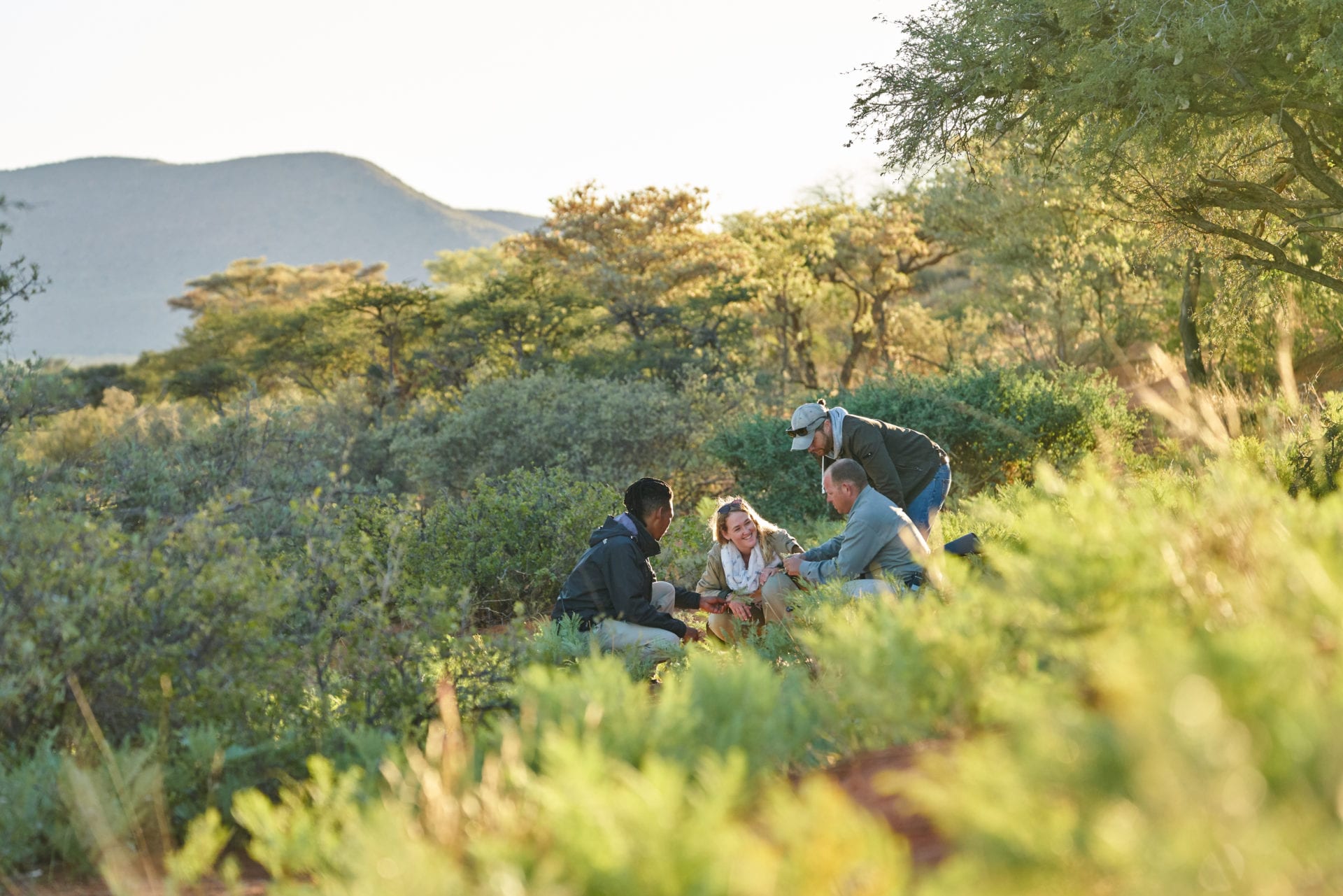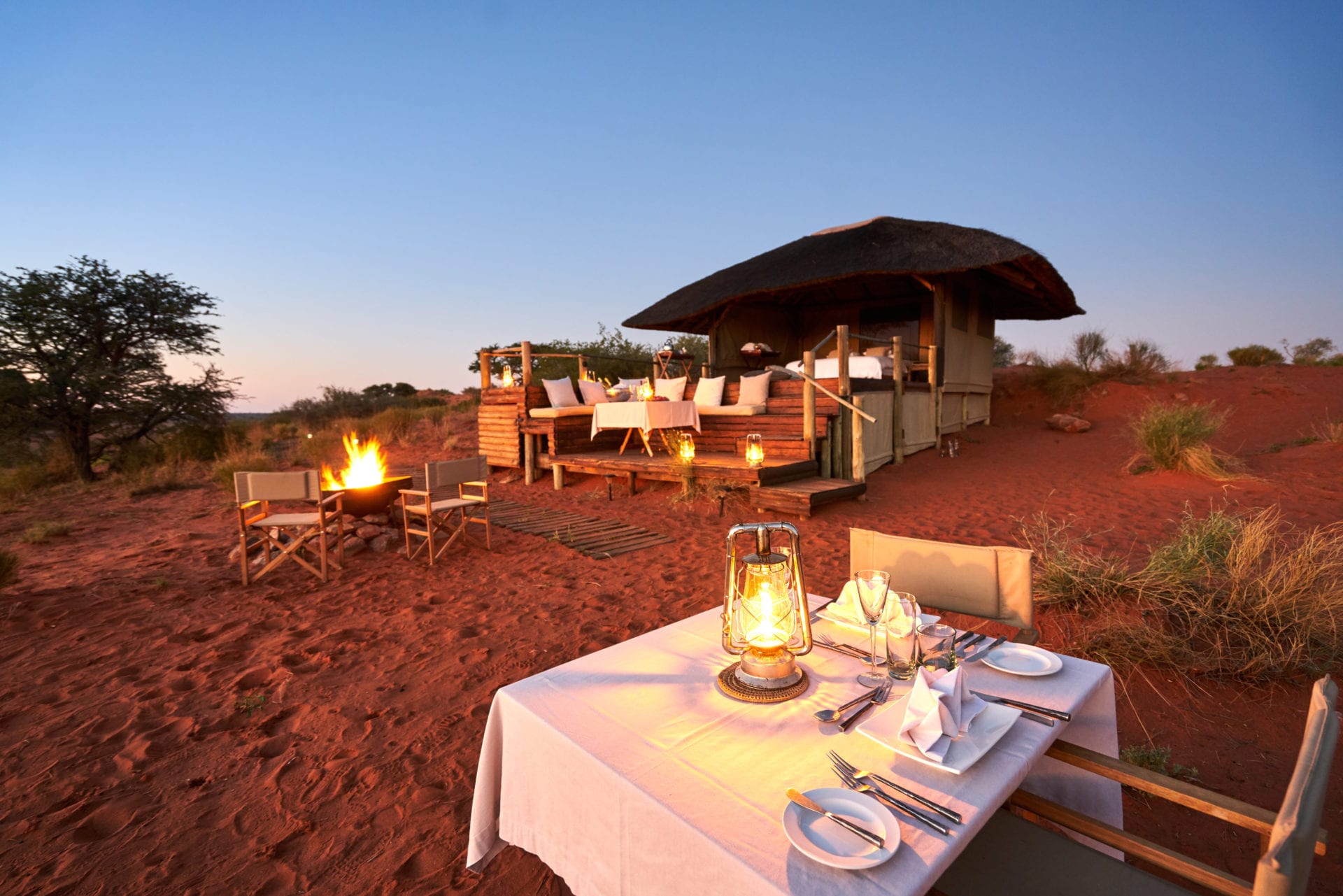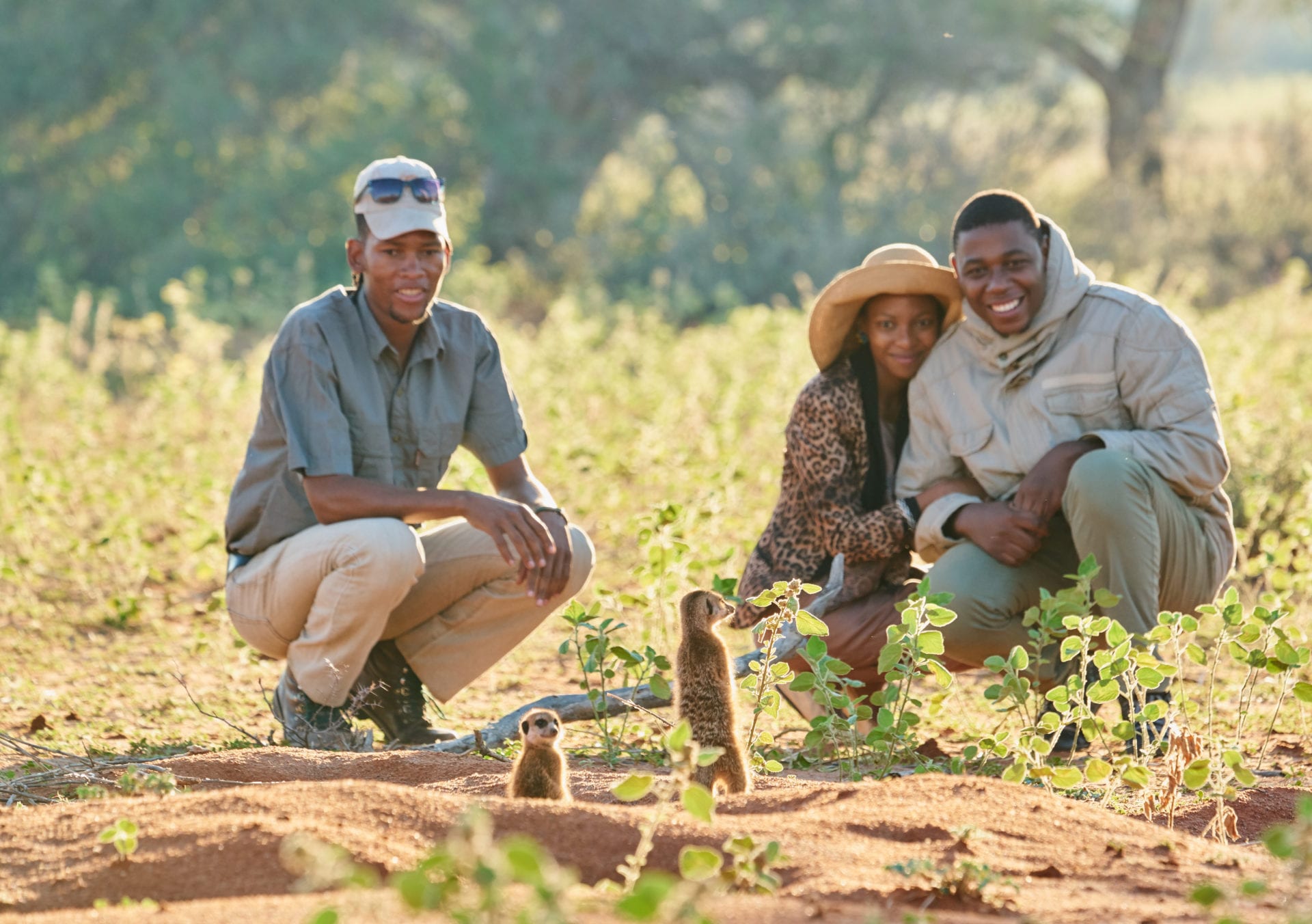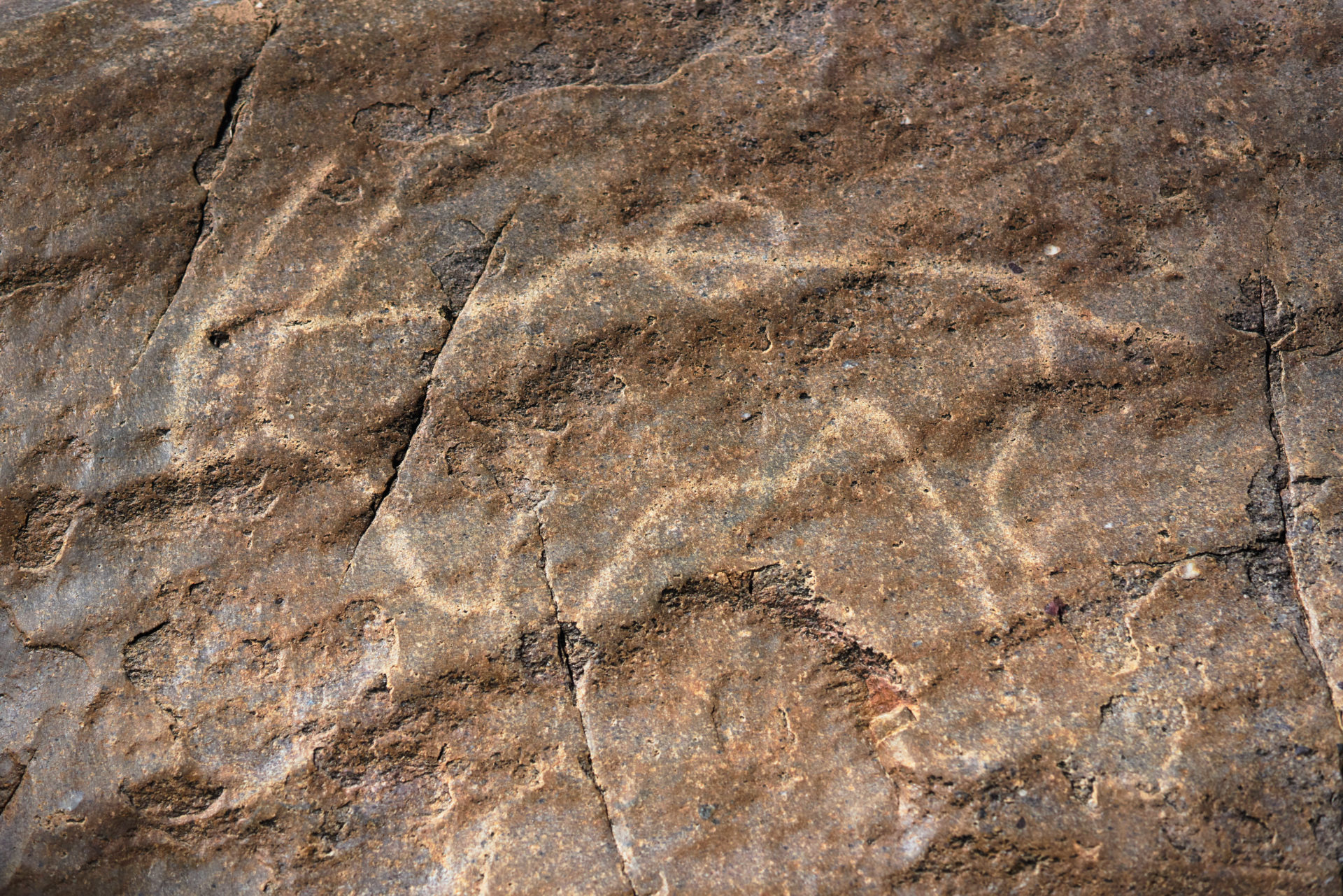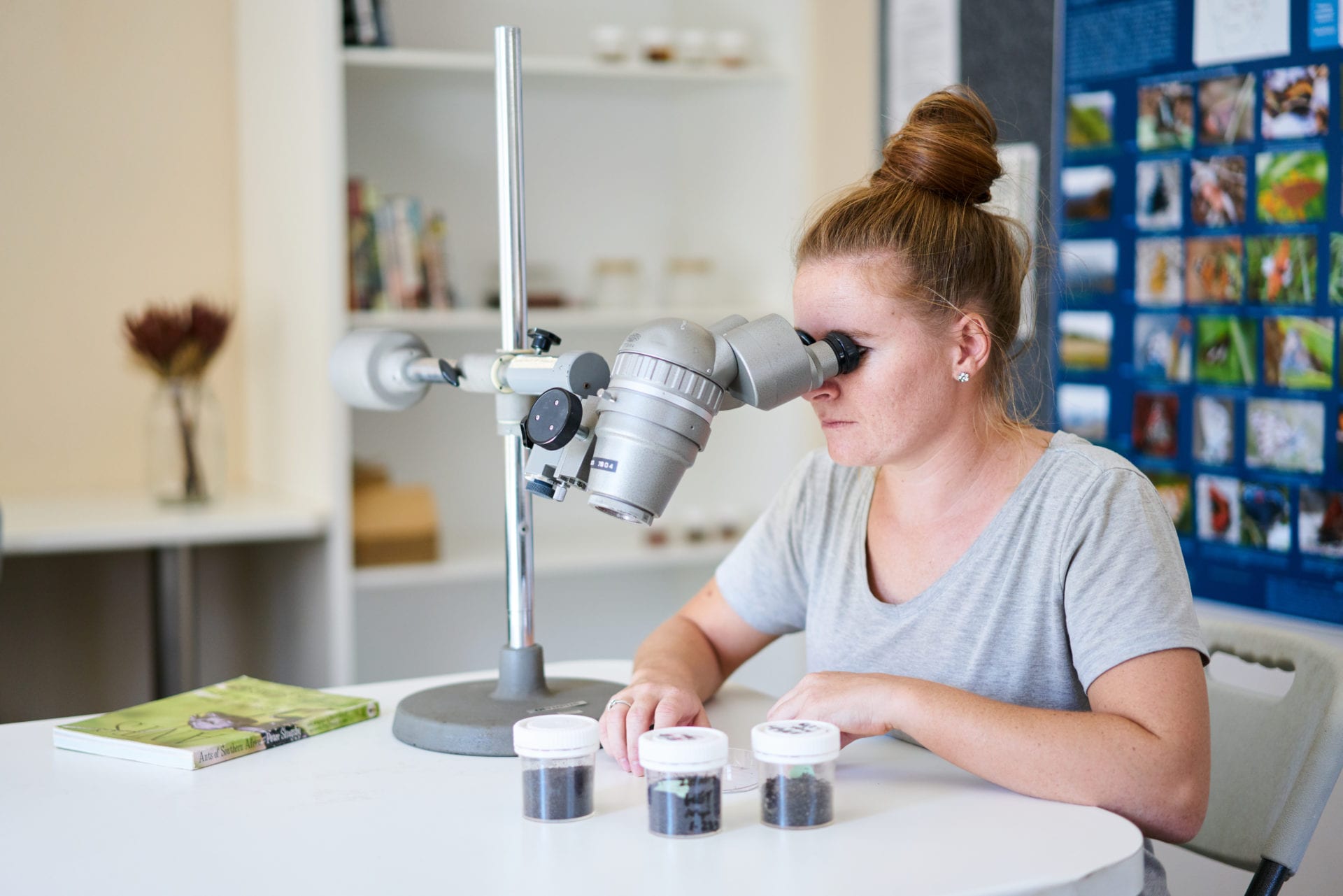 OUR FIELD GUIDES
Tswalu's team of experienced field guides all took different routes to reach the Kalahari. Despite that, they are united in their passion for conserving Tswalu and their eagerness to unravel its mysteries and share them with you. Their enthusiasm is infectious, and they are true ambassadors for the restoration of the grasslands and dunes of Tswalu.
back
Chris
With 16 years of professional nature guiding experience, shaped in the Greater Kruger Park region, Chris sees Tswalu as his own "new beginning". Chris holds a Level II Guiding qualification and, as fully qualified Trails Guide, he particularly loves walking safaris. He strongly identifies with the conservation ethos at Tswalu and, tasked with the management of the guiding team, he strives to lead by example. Although walking safaris are his speciality, Chris loves to study all aspects of nature and believes no organism is less important than another. He has a particular interest in wilderness survival and tracking has a Track & Sign Level III qualification.
Claire
With her extensive equine experience and strong guiding background, Claire is the perfect person to manage Tswalu's horseback safaris, and provide our guests with one of the most exciting experiences of nature and wildlife in the Kalahari wilderness. Claire grew up in Swaziland, where her father ran his own medical practice. She represented Swaziland in eventing and show jumping, and after high school went to the UK where she obtained her BHS (British Horse Society) Instructor ratings. Claire then managed a well-known horseback safari destination, where she met her husband Chris.
Nelson
Nelson was born in Mozambique but fled his country of birth due to civil war. He was raised in South Africa as a Seswati boy and practiced tracking which later became his career. He studied Tourism in Fanshawe Canada and when he returned, he pursued his love for the bush by studying field guiding in Kwa-Zulu Natal. He is fascinated by the diversity of African cultures, languages (of which he speaks nine), and wildlife.
Moses
Moses believes that there is more to being a professional guide than simply driving around and showing guests the wildlife. He believes guiding should be a fun-filled and educational experience. Moses has completed a Level 1 guiding and Level 2 tracking qualification and spent seven months working in Shenzhen, China as an entertainer. He loves sharing his African culture with guests and answering questions about the various tribes in South Africa. Since starting work at Tswalu he has developed a special fondness for meerkats.
Barry
After completing a degree in conservation management along with qualifying as a field guide through FGASA, Barry started at Tswalu as a student in 2010 and worked his way up to a field guide. After a couple of years, he decided to broaden his knowledge and join another experienced team in the Greater Kruger park until 2017. Early in 2018, the team at Tswalu was happy to welcome Barry back after he has been fortunate to travel throughout Southern Africa to explore wilderness areas, cultures and wildlife. Apart from being a passionate wildlife photographer, his dream is to one day climb Mount Everest to raise funds for endangered species and travel abroad.
Mark
Kyle
Kyle wanted to be a field guide from the age of seven, and his dream was realised in 2011 when he completed his guiding course and started as junior guide in the Eastern Cape. Three years later he was made head guide of the guiding team. In 2014 he switched to guide training (including marine guiding) and completed his Level 2 guide qualification (including back-up trails, tracks & signs) before moving to the Kalahari. He loves all things wild and has a particular passion for birding, animal behaviour, wild flowers and the ocean. He loves sharing his experiences through photography.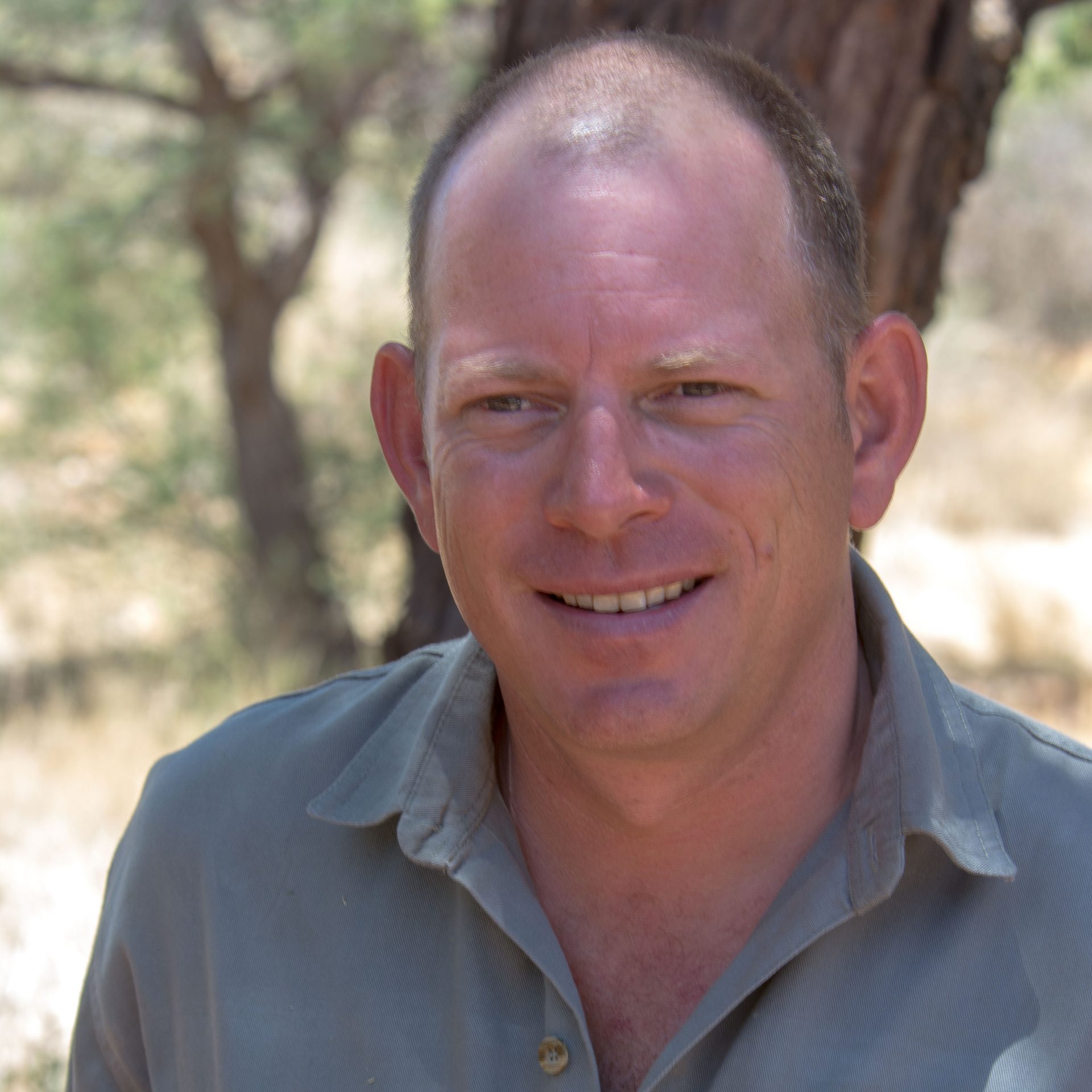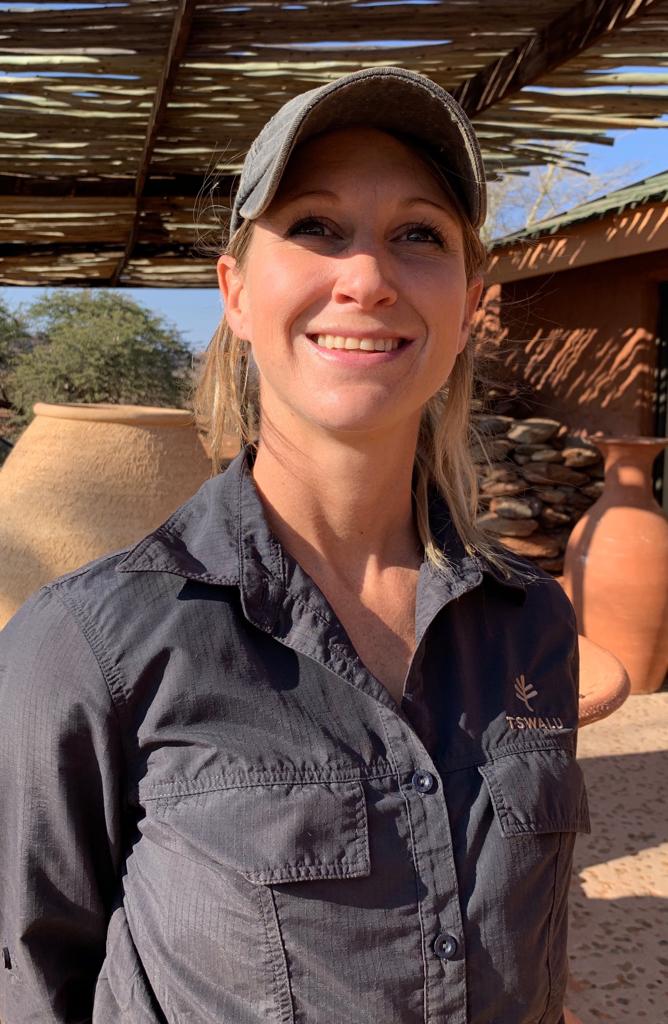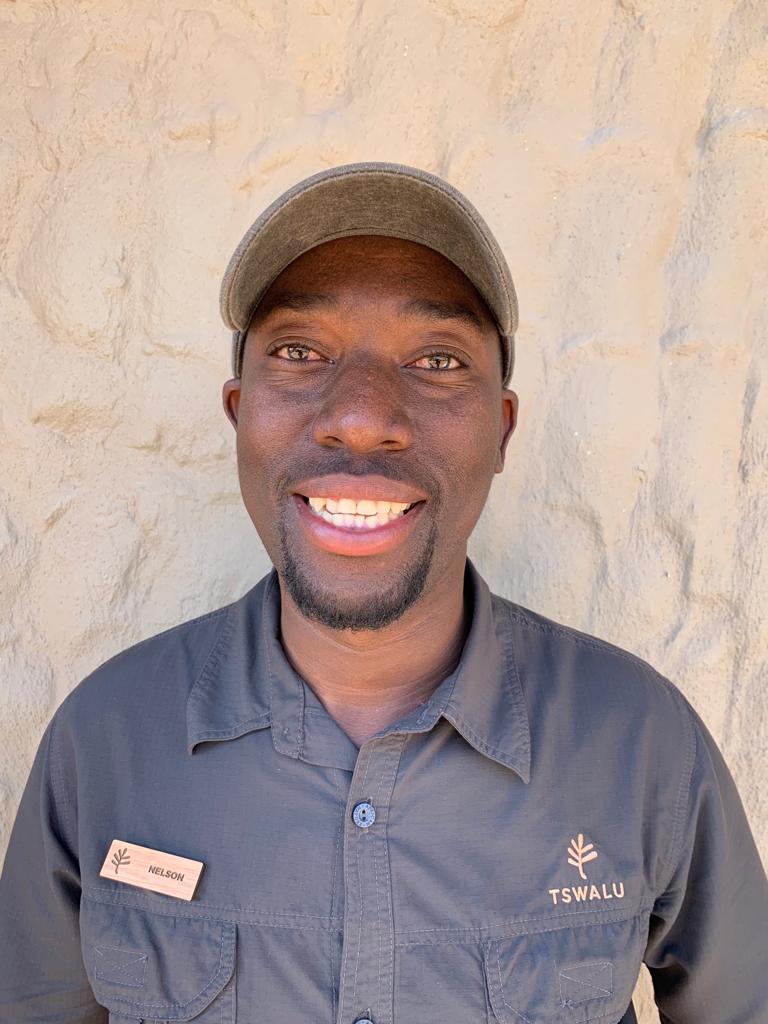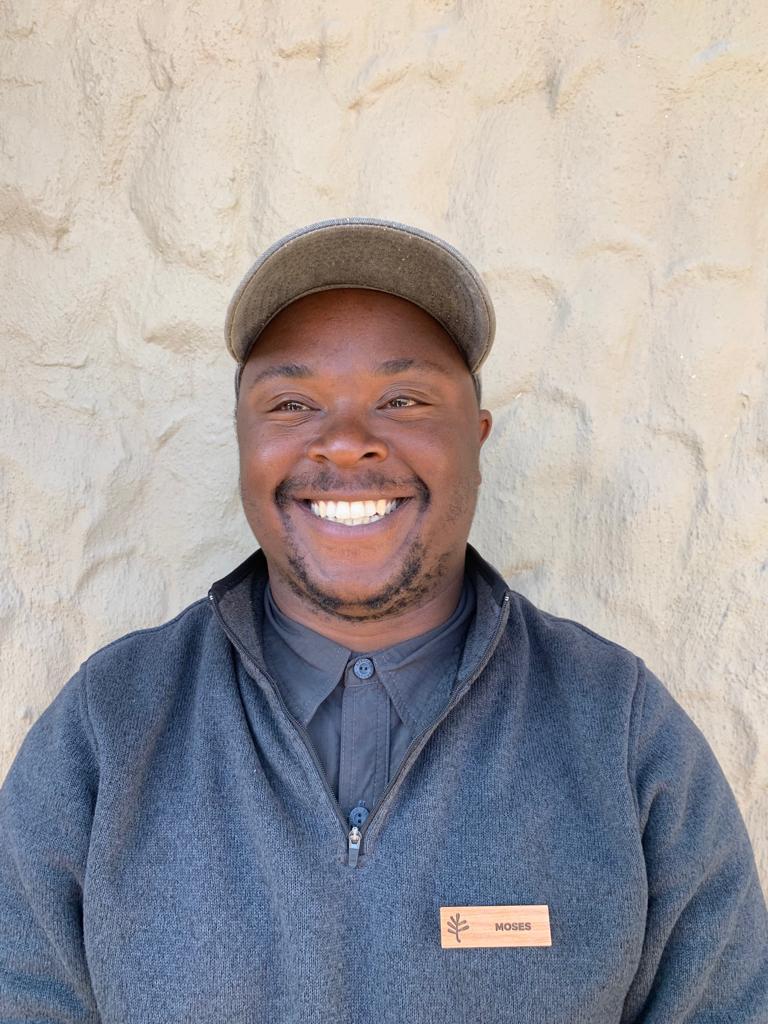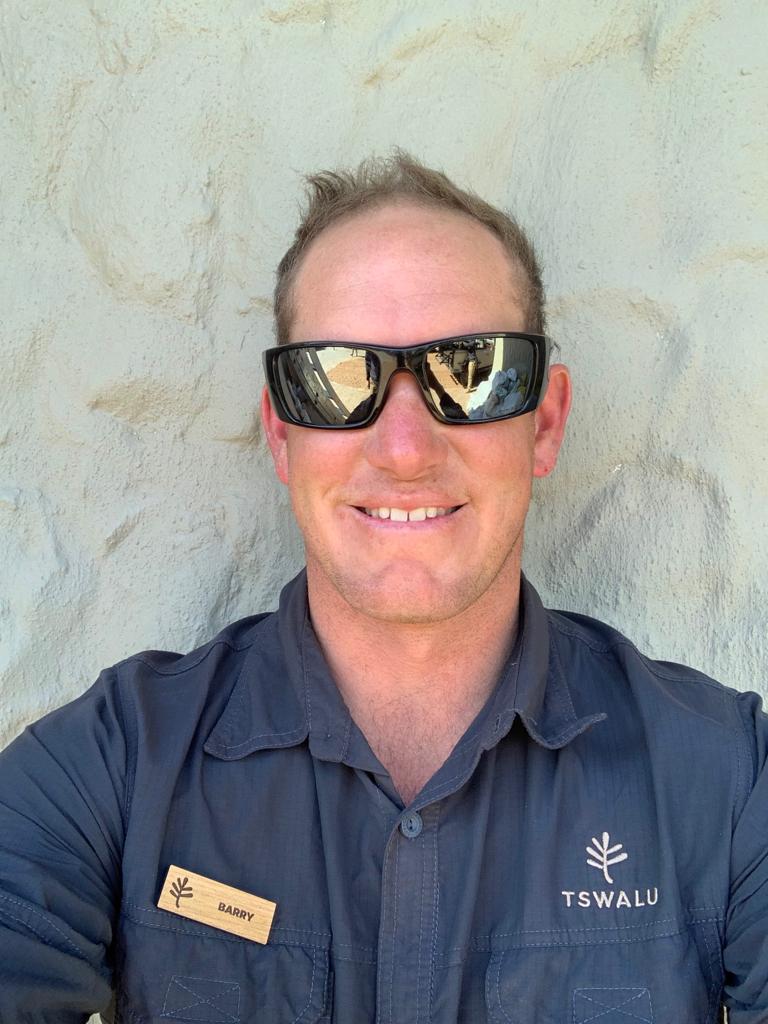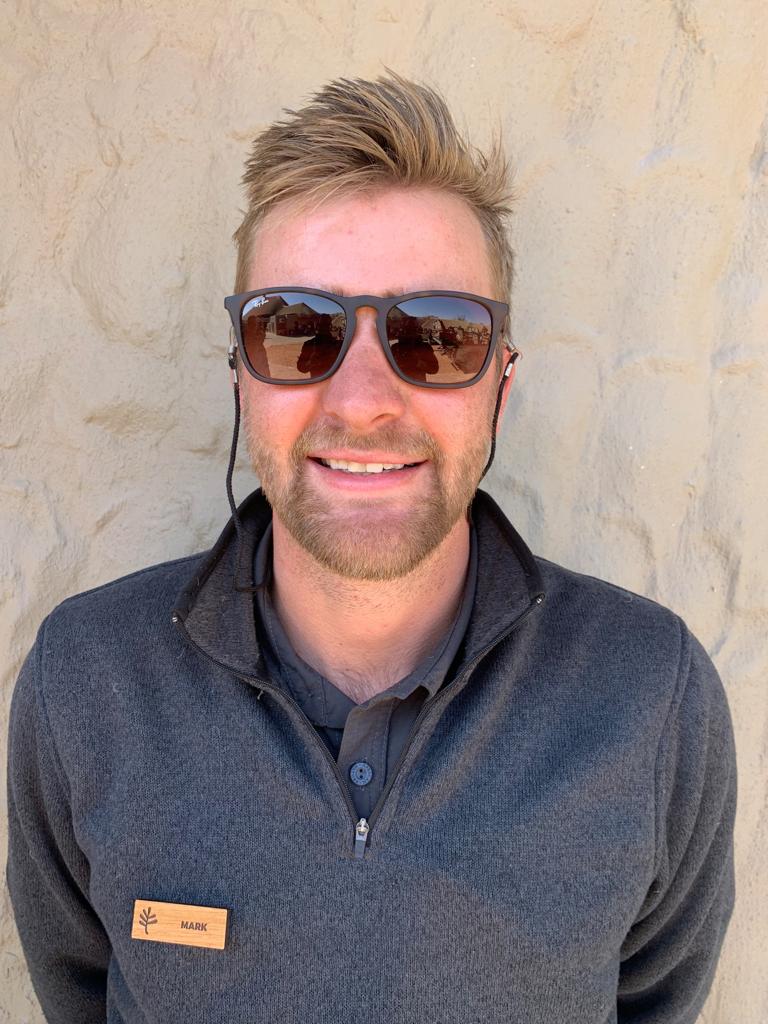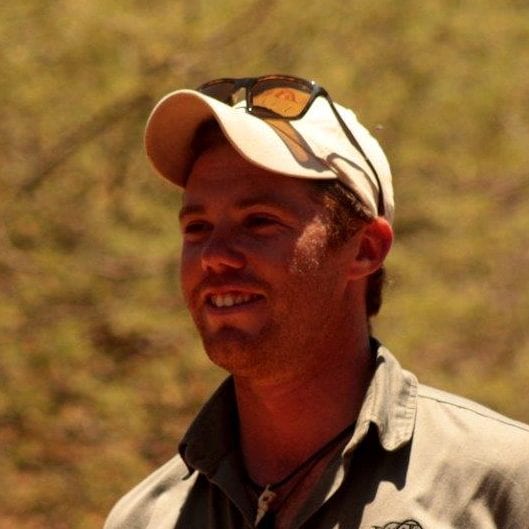 AFRICAN ITINERARIES
Our African itineraries perfectly demonstrate the ease with which Tswalu combines a safari itinerary to create the ideal Southern African experience.