SAFARI CAMPS
LOAPI TENTED CAMP
Pioneering and nomadic in spirit, Loapi Tented Camp's six individual safari homes are surrounded by open savannah grasslands and accommodate two or four guests for the ultimate private wilderness experience. The 4 one-bedroom homes and 2 two-bedroom homes, spanning over 300 square metres (about 3200 square feet) and over 400 square metres (about 4600 square feet) respectively, are for those desiring complete privacy on safari. Sustainably designed and environmentally sensitive, each tented home is tucked into the contours of a valley between the Korannaberg mountains. The six homes are at least 50 metres (165 feet) apart to ensure privacy and solitude. Personal service is provided by a dedicated house manager and all meals are prepared by a private chef in the interactive kitchen. As with all our camps, a private safari vehicle, guide and tracker is guaranteed.
Loapi means 'the space below the clouds' in Setswana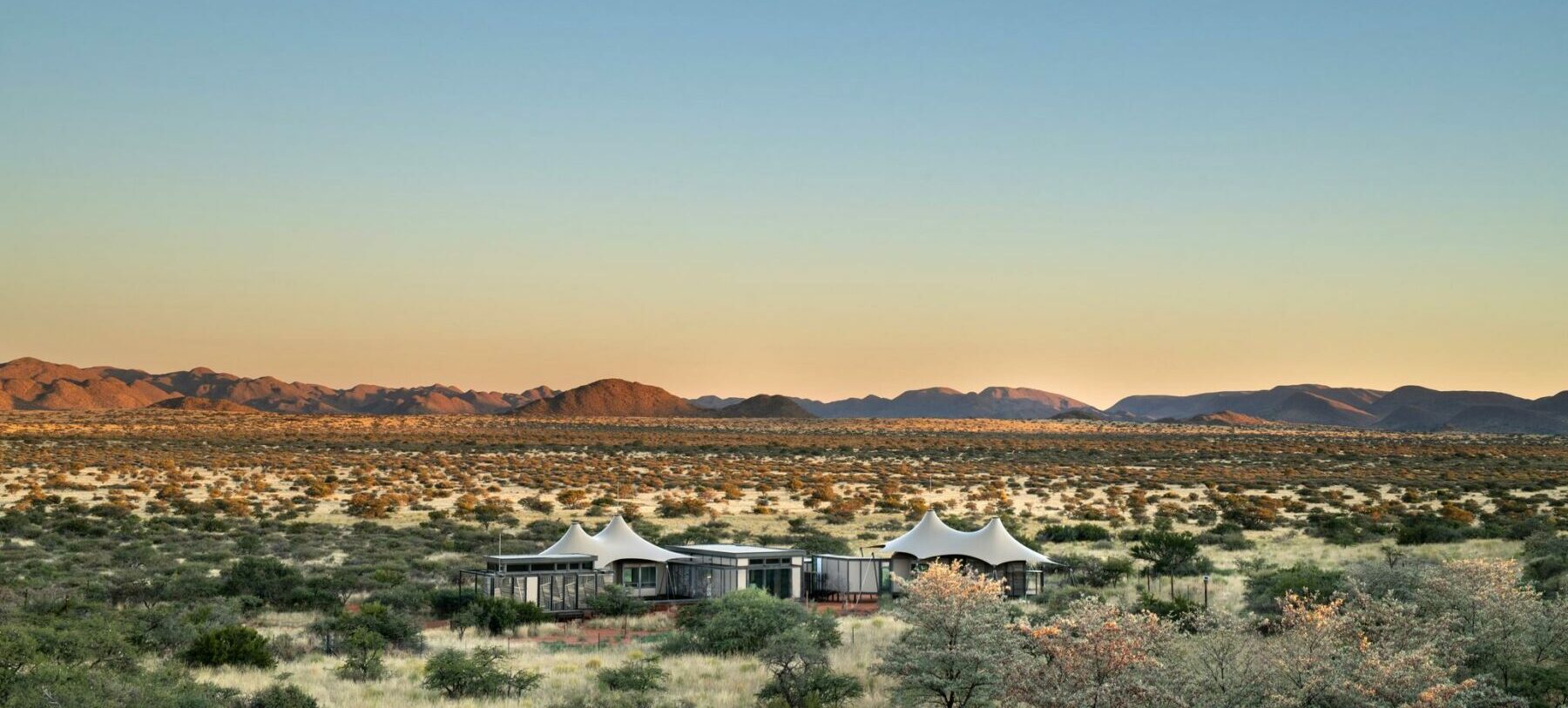 Designed as contemporary glass and steel pavilions, the living and dining areas form the heart of each home together with the kitchen and fully stocked pantry and bar. Deep, shaded decks feature day beds for relaxation, an environmentally friendly plunge pool and a fire pit for sundowners and early morning coffee. The bedrooms are cocoon-like sanctuaries under canvas, connecting guests to the sights and sounds of nature while providing exceptional comfort and insulation from the Kalahari's extreme temperatures.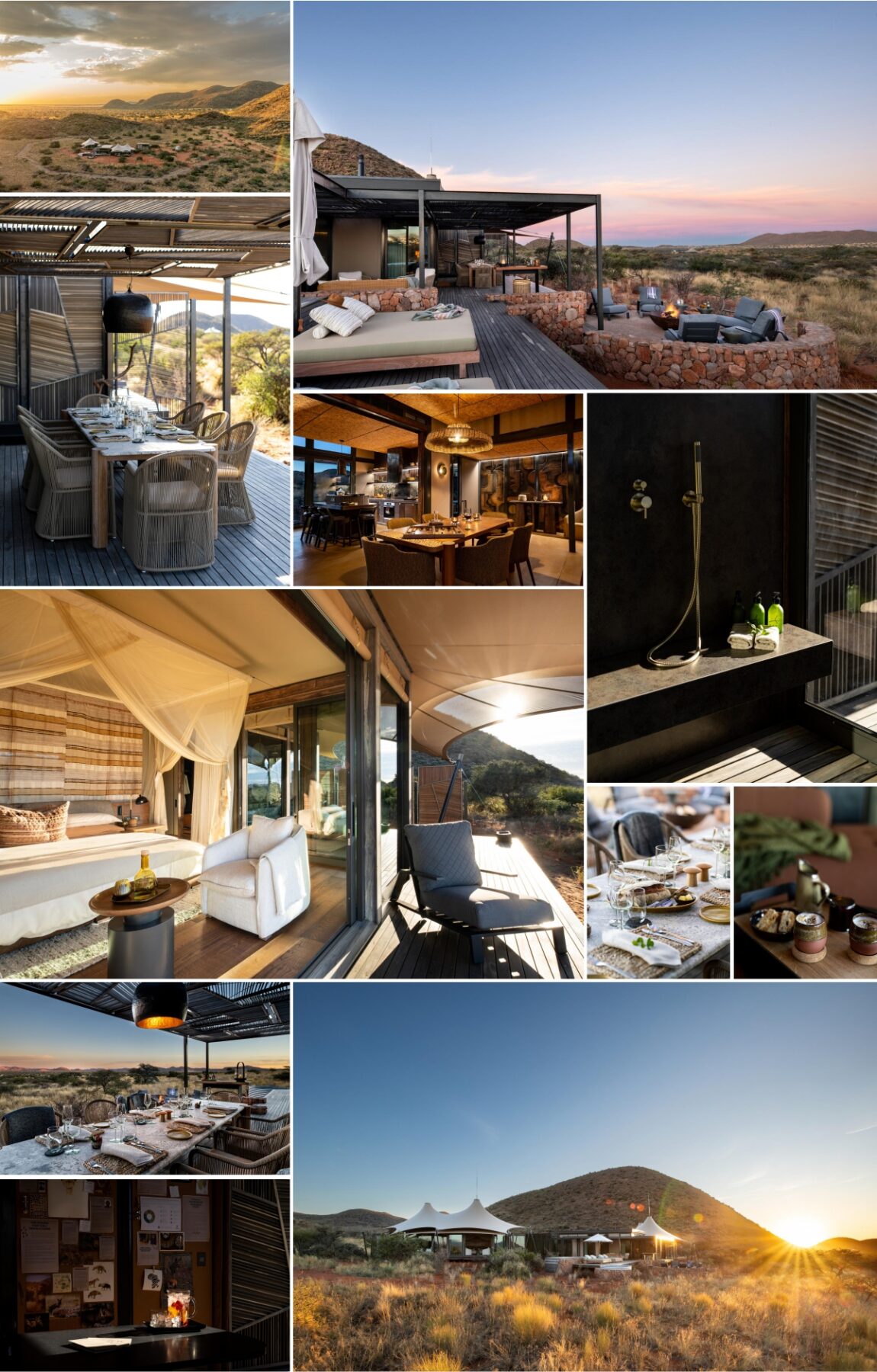 AT A GLANCE
•  6 individual tented safari homes designed for exclusive use, each operating as a mini camp
•  No communal or shared guest areas or services
•  One-bedroom homes span 303 square metres (3260 square feet)
•  Two-bedroom homes span 433 square metres (4660 square feet)
•  Dedicated homathi (on-site house manager), plus private safari vehicle, guide and tracker
•  Fully equipped interactive kitchen with private chef
•  Full bar, including a collection of South African wines
•  Private study with wifi
•  Spacious tented bedroom suite with indoor and outdoor showers (no bath tub)
•  Plenty of shaded outdoor space for dining, and daybeds for relaxing and game viewing
•  Plunge pool and fire pit
•  In-room spa treatments
EXPERIENCES AND ACTIVITIES AT LOAPI TENTED CAMP