ARTIST IN RESIDENCE │ TSWALU FOUNDATION
WALTER VOIGT
Born in Johannesburg in 1971, Walter Voigt grew up in the mountainous Lowveld Escarpment region near Nelspruit in Mpumalanga, South Africa. He was educated at Uplands Primary School, St Alban's College and Lowveld High School. In 1992, he began a three-year course in Graphic Design at The Witwatersrand Technikon in Johannesburg, majoring and specialising in illustration.
Walter Voigt's technical ability, combined with a passion for the sky and landscape, allow him to capture the elements of light, space, air and movement. He is a full-time artist specializing in oil paintings and exhibits his work at the Everard Read Gallery in Johannesburg, Cape Town and London. He also gives workshops at his Studio in Mpumalanga.
There is a passionate love affair between earth and sky in Walter Voigt's work. His paintings are atmospheric spaces designed for contemplation. They are visual and sensual meditations on colour, light and form.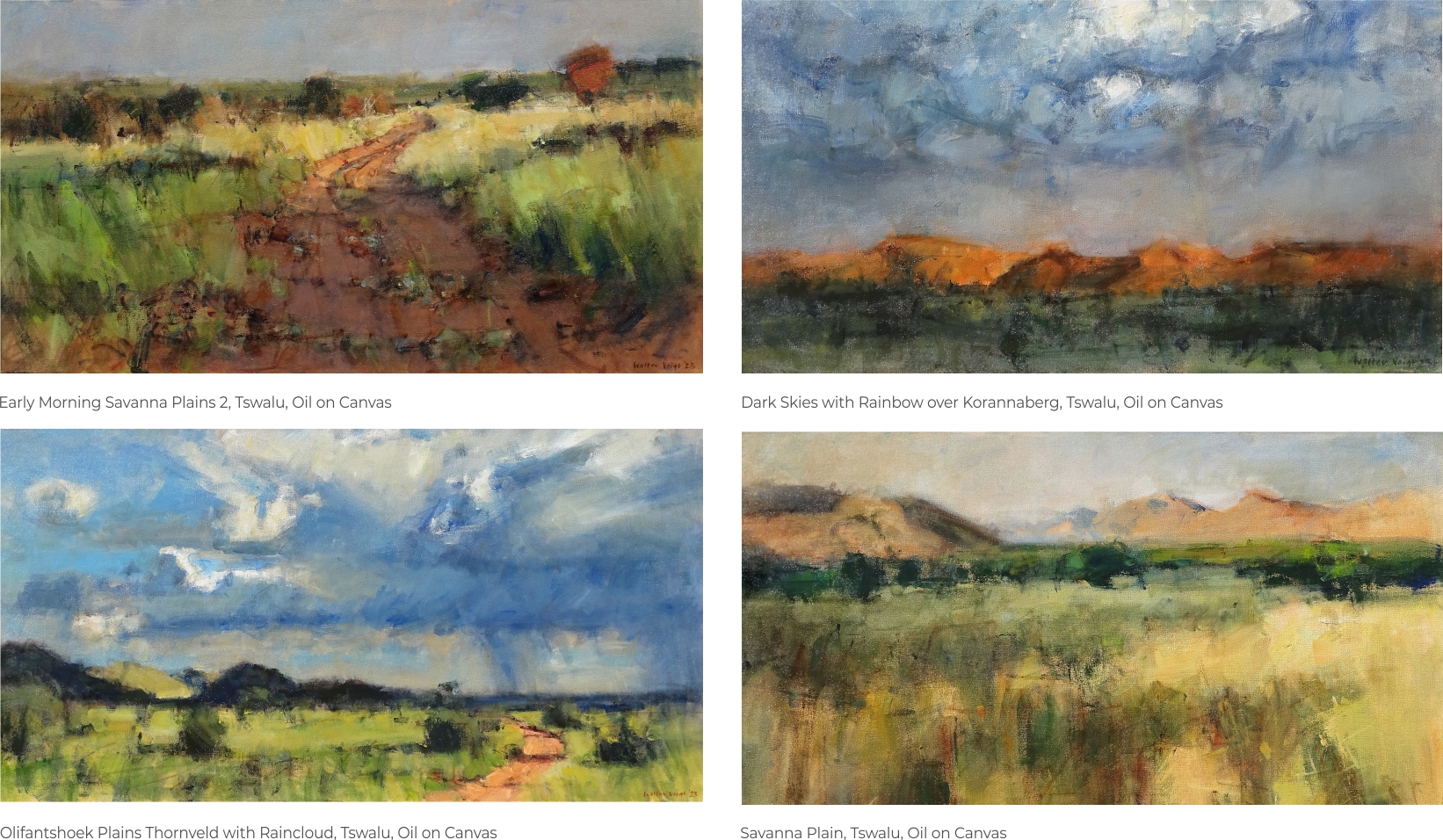 Voigt's moody landscapes involve broad, energetic strokes, followed by lighter, more sensitive touches. There is a vigorous, scratchy, linear construction to his work, including other media such as the palette knife and oil bar, which Voigt says is easier to control than working with a brush. These techniques also give variety and expression to the mark-making process.
Voigt celebrates the African landscape as viewed through the European conventions of the sublime and expressionist. As he states, "The Turneresque views project a very emotive content upon the landscape. The quality of light and the juxtaposition with dark becomes a metaphor for broader, more ethereal concepts."
His celebration of the landscape is clearly structured in the very physical nature of the paint, where the manipulations skillfully depict a deep love and reverence for nature. Voigt adds, "The works become a pantheistic representation, almost having a spiritual residue encapsulating the place. This is not an attempt to record the landscape but rather an effort to allow the viewer to experience the particular light that is unique to the southern parts of Africa."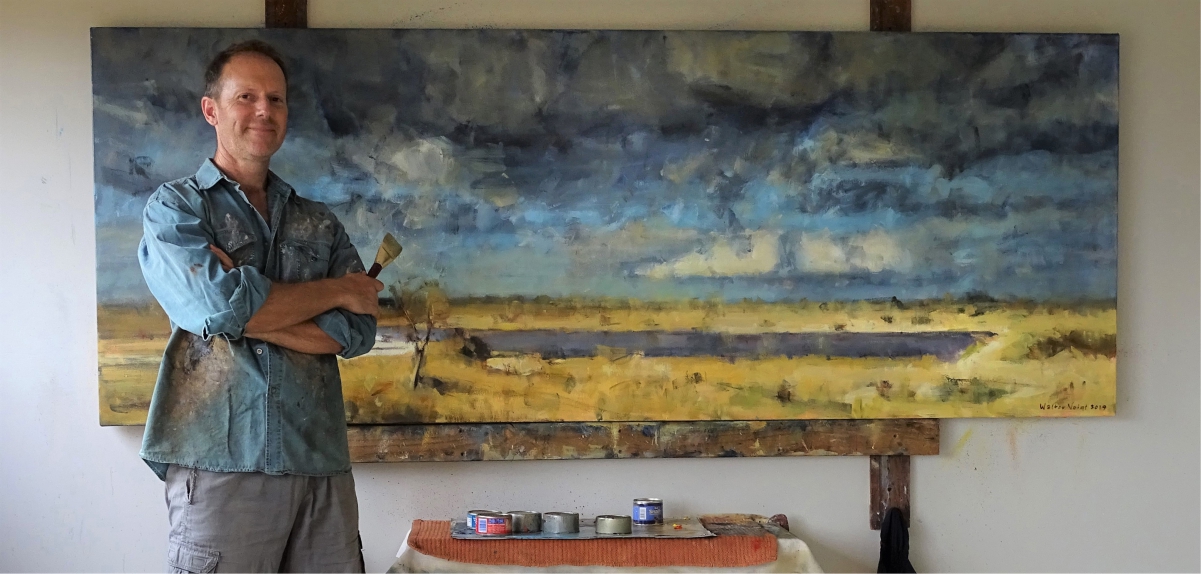 VIEW CATALOGUE
Words and images courtesy of Everard Read Johannesburg.