TSWALU FOUNDATION | CURRENT RESEARCH
Animal Collegium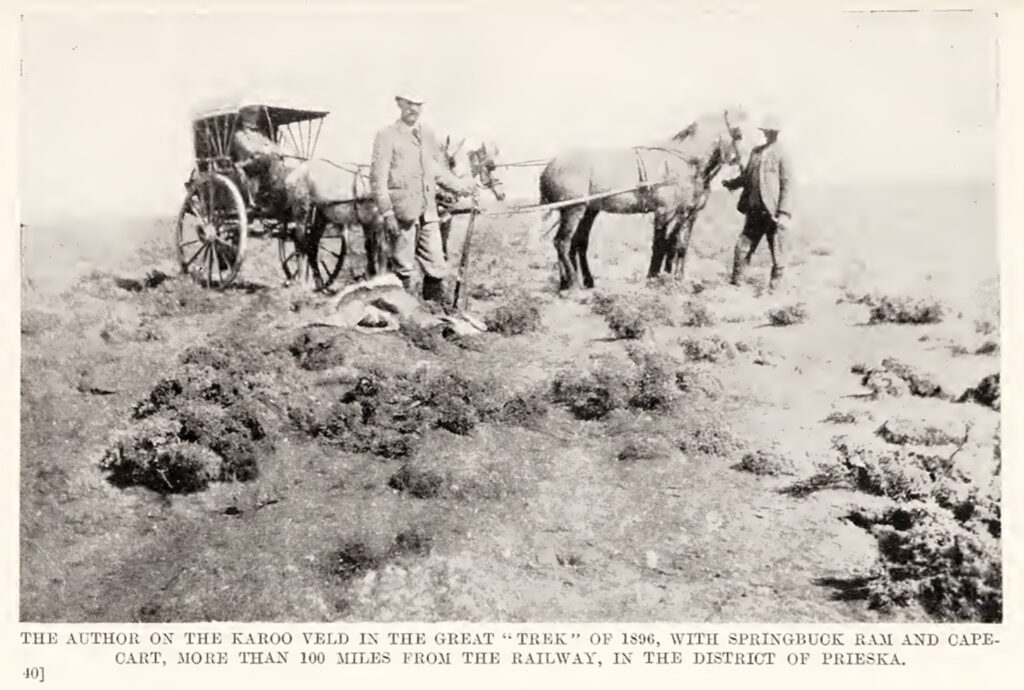 ANIMAL COLLEGIUM
Principle Researcher/s, Supervisors and Primary Academic Affiliation:
Pippa Skotnes, Marilet Sienaert, Fritha Langerman, Centre for Curating the Archive, University of Cape Town.
KEY RESEARCH OBJECTIVES:
– Understand the concept landscape, by immersion in reserves as analogue for pre-colonial environments, even as landscapes must always be read as ideological. Landscape (Danish landskab, German Landschaft, or Old English landscipe) originally emerges as land (physical features) and skipe or skabe (to shape) or ship (partnership) – thus human (and animal) kind shapes the landscape and it shapes human and animal kind – a collegium of sorts.

– Understand a history of interaction between human and non-human animals in the northern Cape Karoo regions and Southern Kalahari, and read science historically.

– Contextualize archival records related to indigenous Khoisan groups, particularly the |xam, !xun, Nharo and N|uu speakers and others that occupied the northern Cape Karoo regions and southern Kalahari. Working with 19th and early 20th century manuscript dictionaries of these languages.
– Contextualize archival records related to settler communities (phonetic Dutch or proto-Afrikaans) via interviews with farmers. As such, the signifiers for land, survival, conservation, and relationships with humans and non-human animals describe ways of engagement that help understand how language itself helps shape world views.
– Populate the developing new website of the Bleek and Lloyd archive with curatorial essays that convene several sources and act as portals into the archive.
– Produce short essays that introduce several themes in the context of the northern Cape Karoo regions and Southern Kalahari, eventually producing 'cultural field-guides'. Such themes gather around individual animal species as well as concepts embodied in words in |xam (related to N|uu) and !kun, Nharo and Hadza that are largely untranslatable.
– Engage several of these ideas in teaching projects at the Michaelis School of Fine Art, University of Cape Town.
– Develop exhibitions and produce artworks around themes of language and taxonomies.
PROGRESS UPDATE AND KEY FINDINGS FROM 2021:
– Work on all the bullets above has proceeded productively in 2021. Dr Sienaert, Prof Skotnes and Prof Langerman were able to spend various periods over two months at Tswalu, collecting imagery and information, engaging with various staff and developing material around rock engravings, rock pools, hill tops and various species.
– Additional trips to Gordonia district and northern Cape Karoo regions to visit rock art sites and engage with farmers were also undertaken.
– Prof Langerman made her first visit to Tswalu research camp in June 2021 during which time she was able to take time to plan aspects of her exhibition Penggulung  as well as, thanks to Wendy Panaino,  witness these extraordinary animals first-hand. Being able to experience the movement and behaviour of the pangolin and better understand the Tswalu pangolin research has been important in assisting in the construction and conceptual realisation of the project.
– This has progressed slowly as the archives were closed for much of 2020 and 2021, but we have been collecting information on those who have travelled through the Gordonia district from Samuel Shaw Dornan to Farini to Dorothea Bleek as well as some of the many ghost stories of the Kalahari. In addition, we have been collecting material related to the introduction of camels at the end of the nineteenth century.
– – – – – – – – – – – – – – – – – – – –
GET INVOLVED
Use our secure online portal to make a donation to the Tswalu Foundation Trust in support of the sustainability of ongoing research management of the many projects supported by the foundation, its researchers and various activities.
DONATE