Experiences | Jun 2022
SAFARI IN THE SOUTHERN KALAHARI
Introducing the southern Kalahari
The physical beauty of the Kalahari is immediately striking, from the deep red sand to the varied green grasses and trees. Capped off by the bluest skies imaginable, the overall effect is a palette of colours that is simultaneously energising and calming. The terrain ranges from open plains to rolling dunes and the rocky outcrops of the Korannaberg. The air is the cleanest I have breathed in a long time, and I can't even tell you how much of a treat it is to gaze across miles and miles of uninterrupted wilderness. It is a place where I feel completely at home, even though I'm in the middle of a wild space that belongs more to wildlife than humans.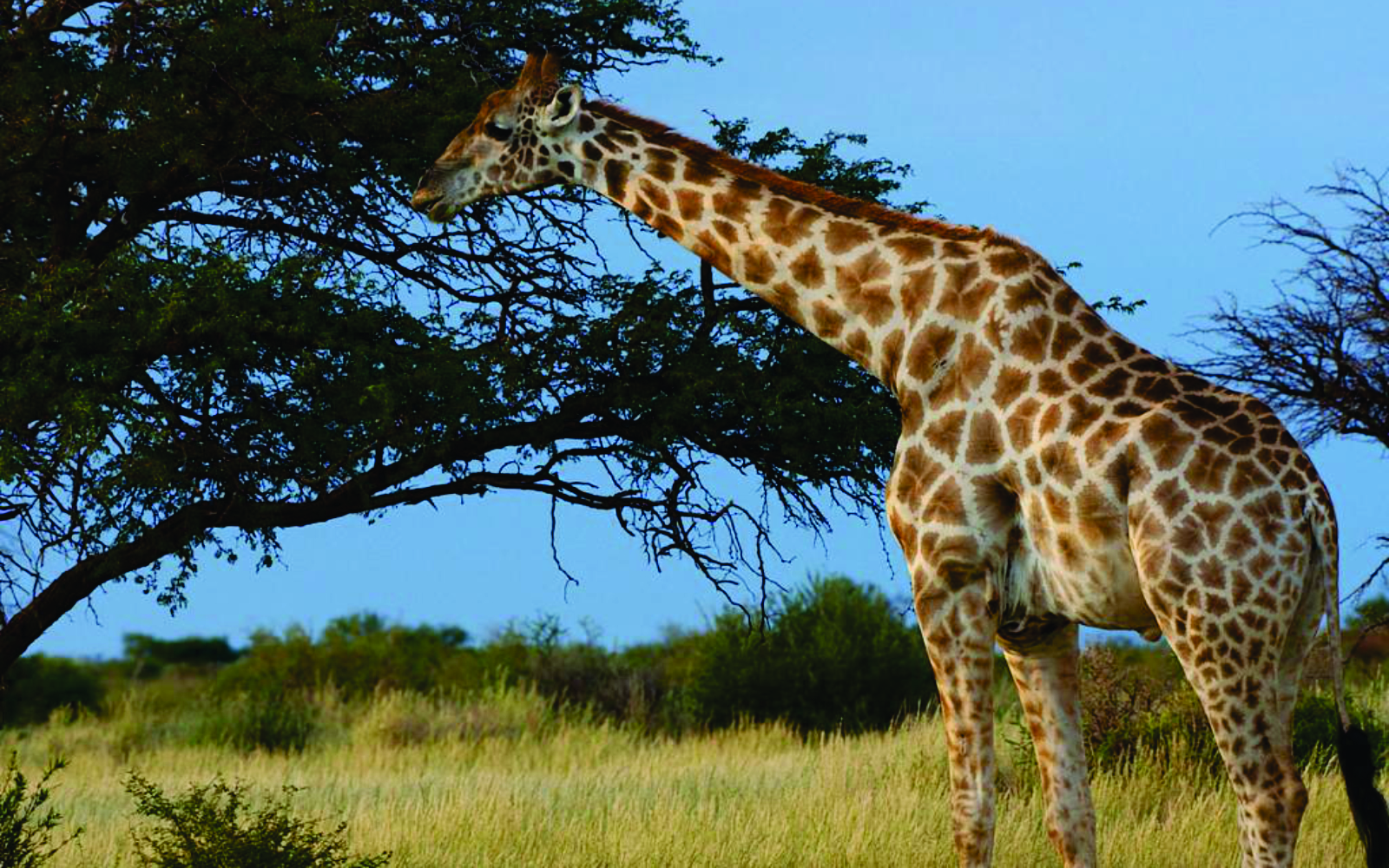 Warmly welcomed to Tswalu Kalahari
Earlier that day, arriving at Fireblade Aviation's terminal in Johannesburg, I could already sense something special waited in store for all of us. Flying into the reserve, my heart skipped a beat when I first saw the Korannaberg mountain range below me. The anticipation grew! Before we'd even landed at Tswalu's private airstrip, I'd spotted a tower of giraffe. The exposed thatch roof of the 'arrivals hall', colonised by Sociable weavers, provided a fascinating introduction to these nest structures that are a typical feature of the Kalahari. It is here that we met our guide, Helen Mertens and tracker, Siphiwe Mandleni, who completed our adventuring party. Being privately guided is standard practice here. Arriving at the Motse, we were greeted by the warmest smiles and most welcoming open arms imaginable! Even though Tswalu is a luxury destination, there is nothing pretentious about it. The overarching feeling is one of warmth, reassurance and comfort, which is important when travelling such a long distance to an unfamiliar place. Creating that sense of belonging is the magic of Tswalu.
Heading out on safari
The diversity of wildlife to be found in the southern Kalahari is astounding. For me, the appeal of Tswalu is the time and space to track, find and observe as many species in their natural habitat as possible. We saw so many reptiles, birds and animals during our stay that even Helen and Siphs were amazed. Siphs paid me the highest compliment when he remarked that our fantastic sightings were linked to just allowing nature to unfold in front of our eyes without expectations. I have always had good luck seeing wildlife on previous safaris, so perhaps there is something to be said for having the right attitude.
Some of the highlights of our sightings included seeing Secretary birds and Kori bustards (not just one, but several of each!); having a Pygmy falcon pose for me atop a tree; tracking lions and black rhinos for hours and finding them; looking for cheetah and finding a pair of them sprawled on the side of the road in plain view; seeing a Cape cobra in the middle of a Sociable weaver's colony and finding out it was part of one of the ongoing research projects; seeing a wild, untagged pangolin lounging by its burrow; watching a mother Roan antelope nurse its baby; watching baboons jumping through the tall grasses; surprising a puff adder making its way across the road at dusk; spending time with the meerkats; and making eye contact with a brown hyena not once, not twice, but five times! There were so many other beautiful and memorable sightings!
Getting off the safari vehicle
Besides game viewing, there were so many other adventures to be enjoyed.  We took a horseback ride through the dunes one morning and saw a family of bat-eared foxes bounding through the grass; walked into the mountains to see the ancient rock etchings of the San people; had a picnic dinner in the bush after a rainstorm; and scheduled some time to meet and talk with staff and researchers from the Dedeben Research Centre. Learning more about the work of the Tswalu Foundation particularly enriched my appreciation for the Kalahari ecosystem. Meeting Dylan, Wendy, Grace and Thilo was a true highlight, and I gained such respect for them and their work to research and protect the Kalahari and its denizens. I am grateful that the Oppenheimer family continues to support research and preserve habitat to maintain a safe haven for the species that live there. We humans are mere tenants of this planet, earth, and I fear that our actions will someday get us evicted, but with continued stewardship of our natural treasures there is always hope that future generations will be able to enjoy all that nature has to offer.
Creating memories at Tswalu
I think about Tswalu and the Kalahari every day and will always treasure the memories created there, including all the incredible staff we got to know besides Helen, our guide, and Siphs, our tracker. I remember the sunrises and sunsets that captivated us, the wildlife that graced us with its presence, the grasses flowing in the gentle breezes, the smell of petrichor after the rain, and the sound of the thorn trees scraping the canopy of the vehicle. It is true that you leave a part of your heart in the Kalahari, but you also take a huge part of this miraculous arid savannah home with you.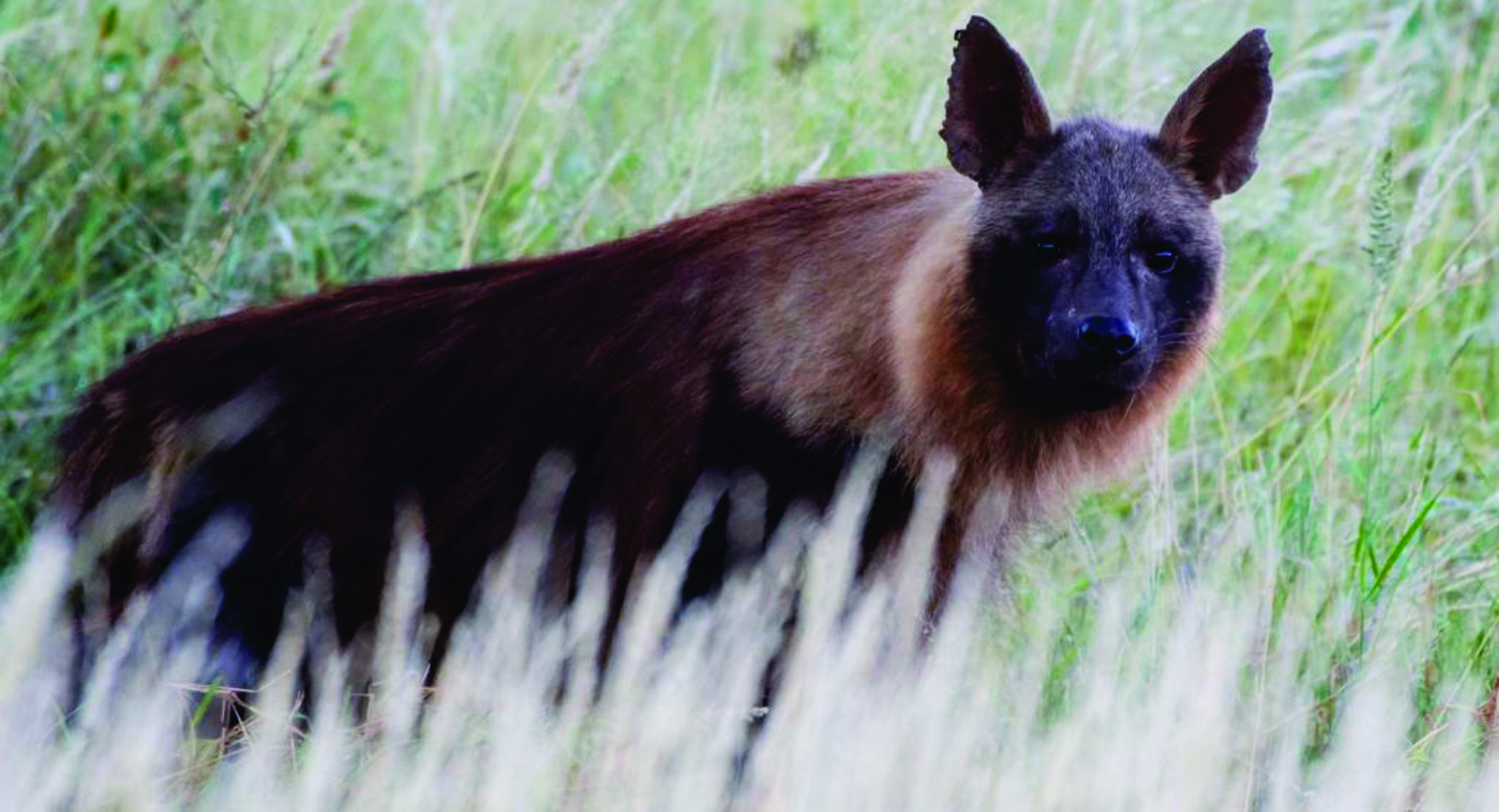 Images by Shirley Sword.