TSWALU FOUNDATION | CURRENT RESEARCH
Role of apex predators in the Kalahari ecosystem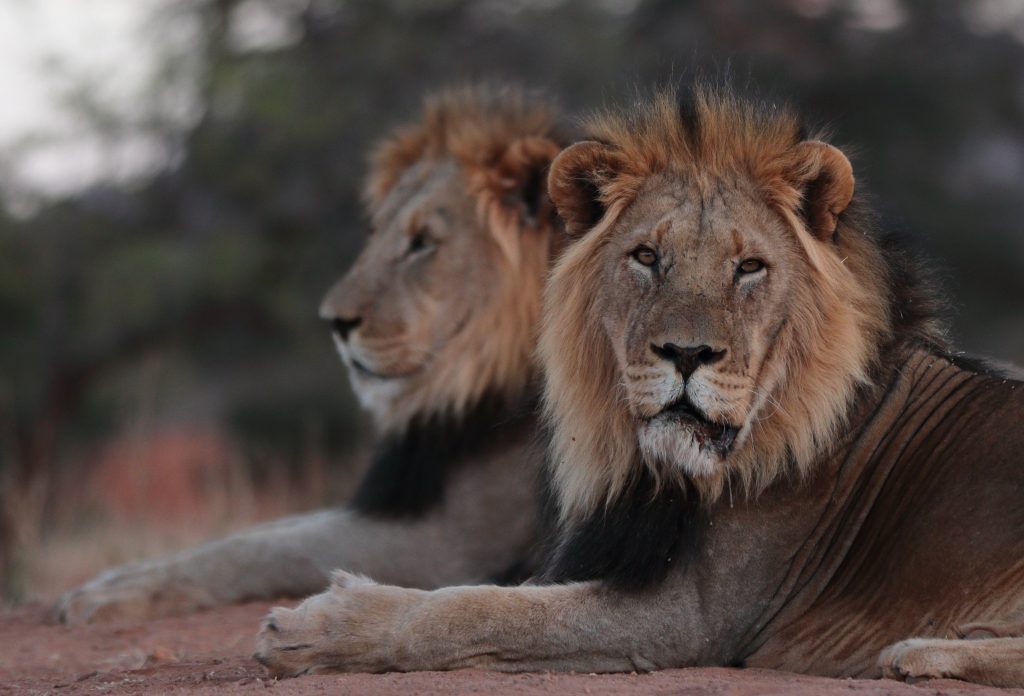 ROLE OF APEX PREDATORS IN THE KALAHARI ECOSYSTEM
Principle researcher/s, Supervisors and Primary Academic Affilication:
Alistair Green; University of South Africa
The conservation and rehabilitation of the Kalahari ecosystem has been a major focus for the Tswalu Kalahari Reserve. Over the past 25 years, the reserve has implemented numerous research projects covering a broad range of species. Researcher, Alistair Green, from the University of South Africa, has partnered with the Tswalu Foundation to assess the historical and current ecological status of the reserve.
Tswalu provides habitat for many species of indigenous and endemic flora and fauna, many of which, including lions (Panthera leo), are documented on the IUCN red list of threatened species. As apex predators, lions are regarded as a keystone species and play a vital role in the ecosystem by suppressing the populations of smaller species. The future of lions in Africa is uncertain, as a result of large population decreases and range constrictions. This makes large well-managed reserves, like Tswalu, that can support viable populations of lions are increasingly important as a reservoir for global lion conservation. Currently, lions are limited to the Legkaba section of the reserve and the impact that they are having on the environment is unknown.
Alistair is also investigating the influence of lions through the densities and behavioural responses of the prey species. By comparing the two areas of the reserve, Korranaberg and Legkaba. Alistair aims to determine if there is any ecological parity between the areas. This is done through a combination of camera trapping, aerial counts, and herbivore drive transects. The information generated through this research is going to help inform management on different strategies and to identify whether there were specific knowledge gaps that merit further research.
– – – – – – – – – – – – – – – – – – – –
GET INVOLVED
Use our secure online portal to make a donation to the Tswalu Foundation Trust in support of the sustainability of ongoing research management of the many projects supported by the foundation, its researchers and various activities.
DONATE