Experiences | Jul 2019
THE TSWALU SPA
The Tswalu Spa is an integral component of the overall guest experience. A combination of cool, tranquil spaces creates a quiet oasis in the Kalahari where guests can indulge in some well-deserved pampering and relaxation.
The spa has two couple's treatment rooms with en-suite changing rooms and showers. Décor is contemporary and simple with neutral tones and natural fabrics.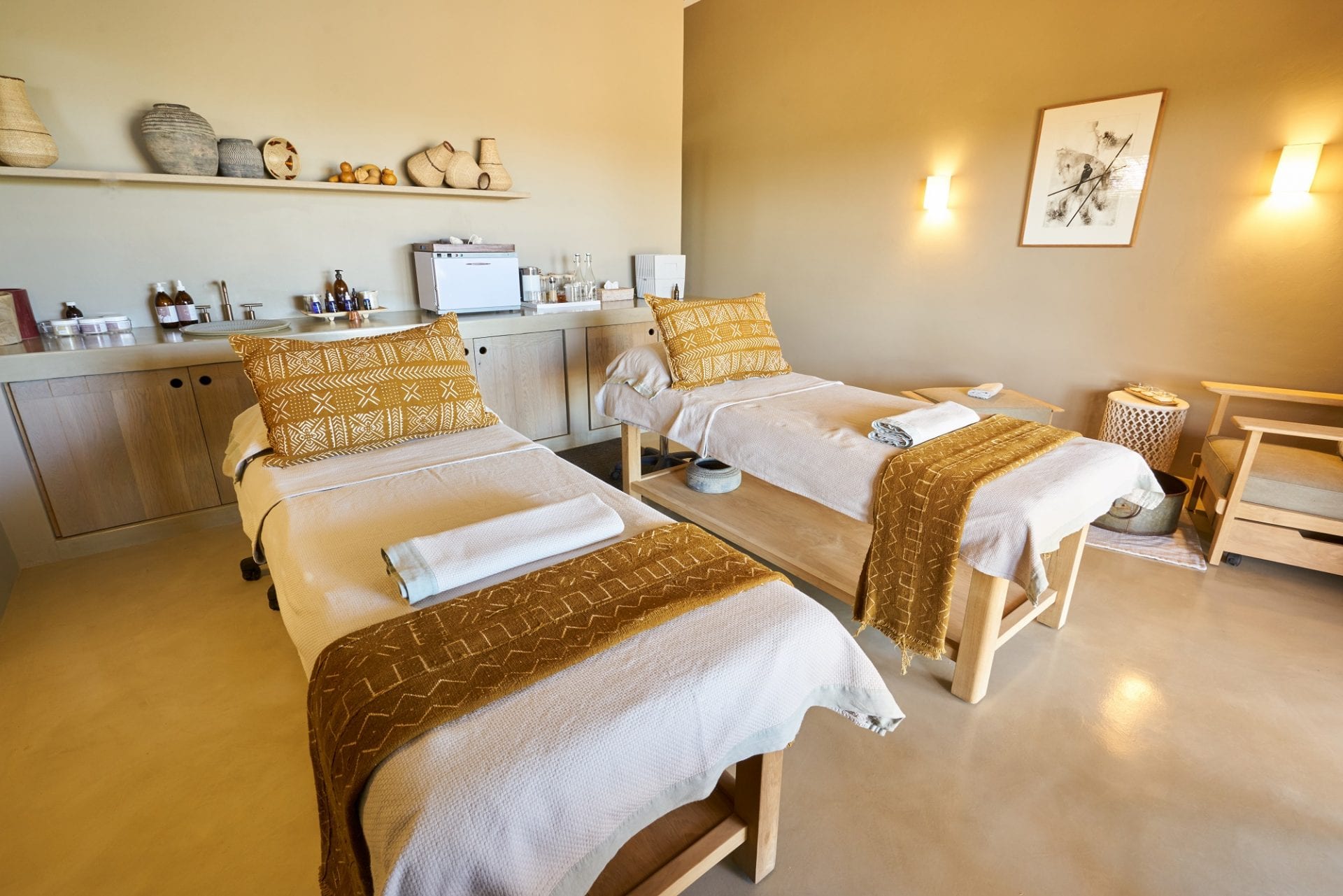 Outside there is a deck where guests can relax after their treatments with a cup of herbal tea and enjoy the sounds of nature and the beautiful views across the Kalahari savannahs.
The spa offers a range of treatments, all preceded by a foot bath ritual to wash off the safari dust and pamper weary feet.
There are three qualified, experienced therapists who have combined their knowledge to create a unique and extraordinary experience for Tswalu Spa guests.
Says head therapist Tshego Mosenogi: "We take pride in going the extra mile for our guests and offering treatments at any time between their activities and in the evenings after game drives so that they don't miss out on anything. Flexibility is part of the Tswalu experience and that includes the spa," she says.
"The products we use, Katavi and Just Pure, are proudly South African and in line with the Tswalu ethic of sustainability, giving back to the community and our mission to leave the world better than how we found it.
"Katavi is an all-natural anti-aging skincare product range which uses active, effective, ethically sourced Ingredients, and is clinically proven. Just Pure is a natural, eco-conscious product range inspired by nature's abundance, and has many health benefits.
"The spa also has bespoke scents exclusive to Tswalu which have been extracted from indigenous plants growing on Tswalu."
The spa has a comprehensive treatment menu which includes facials, exfoliations, massages, manicures and pedicures.