Community | May 2021
TSWALU'S CHOCOLATIER EXTRAORDINAIRE
If you've stayed at the Motse or Tarkuni, you may remember the 'Good Night' box on your bed that is part of the evening turndown service. Perhaps you've already eaten at Klein JAN and tasted the sweet treasures buried in coconut sugar, to resemble the Kalahari sand, that are served with coffee. The chocolatier behind all these exquisite bon bons is Tswalu's pastry sous chef, Craig Jacobs. We asked him about his career, and why making fine chocolates – and teaching others – has become his Tswalu trademark.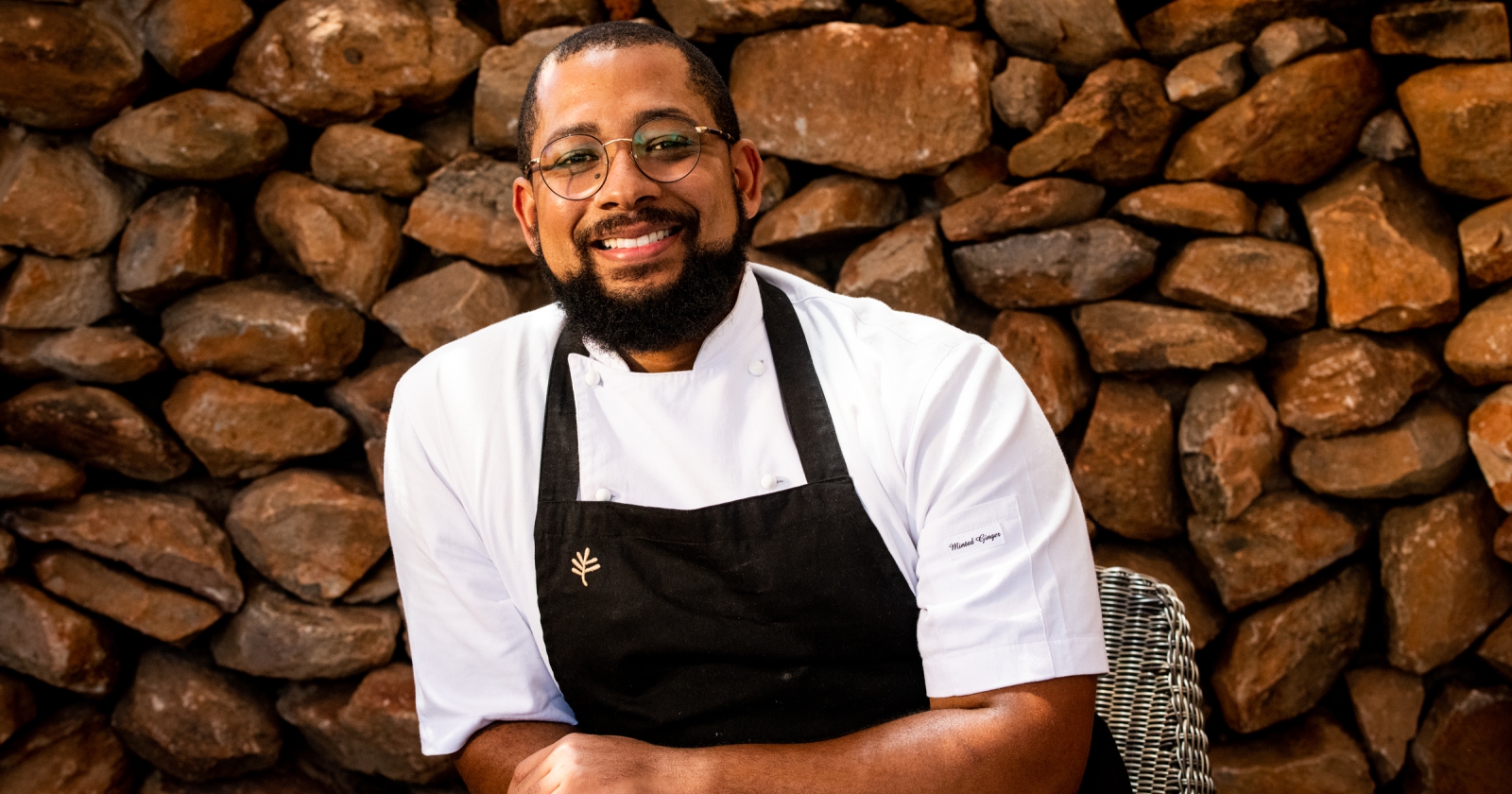 Why did you choose Tswalu?
I saw a job posted on chef Jan's Instagram,  and knew that I needed to take the next step in my career. At that point, I didn't know that the job was a pastry chef position at Tswalu – or even where Tswalu was! I just knew that working under South Africa's first Michelin-starred chef would be a good move. When I eventually arrived in the Kalahari and saw Tswalu for the first time, I knew that I had made a very good decision.
When did you become so skilled at chocolate work?
I started making chocolates in 2015, but developed a new love for it when I started working at Tswalu. One of the requirements for the sous chef position in the pastry section was to be able to temper chocolate and make the bon bons used for the turndown service. I set myself a challenge to get really good at it, did plenty of research and learnt the best way – through trial and error. Looking back, if I compare my first attempts to the current bon bons we're producing, I can see the growth.
Tell us about the process. Is everything done by hand?
Yes, I prefer the old-school method of tempering the chocolate by hand, which means melting it over a double boiler to the correct temperature, cooling it down and then taking the temperature up again ever so carefully. We use special bon bon moulds, and each cavity in the mould is painted by hand with tiny paint brushes before it is filled. Tempering chocolate is an essential step in the process, to create  a smooth, glossy finish. Tempered gives chocolate that crisp 'snap' when you break it or take a bite. It takes time and patience to perfect the art, especially heating it to just the right temperature using a special digital candy thermometer. Tempering prevents the waxy texture that can occur when cocoa fat separates, which is known as blooming.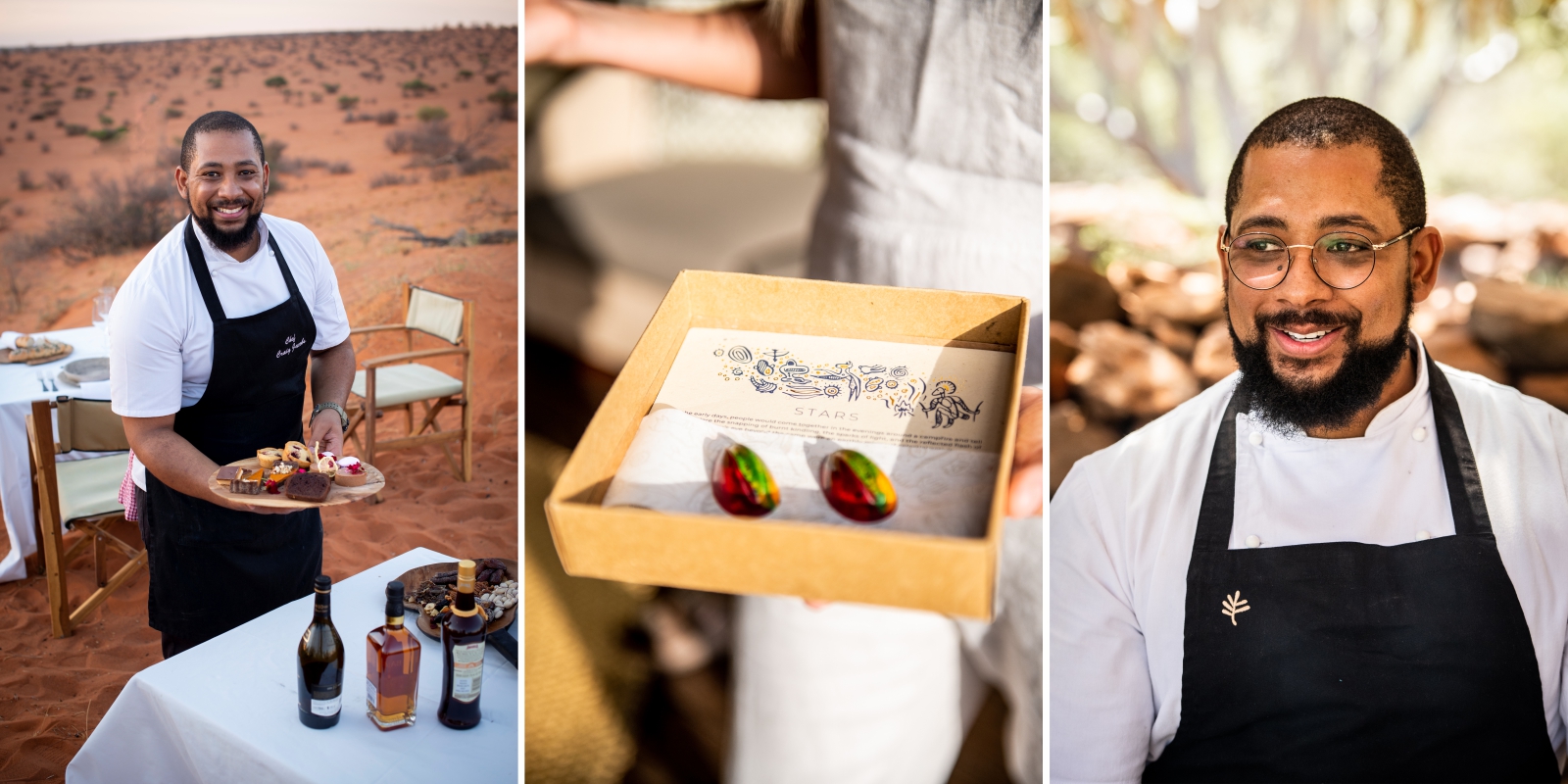 Which brand of chocolate do you use?
We use three different varieties of Valrhona, a couverture chocolate with a high cocoa butter content to produce a superior quality end result. For the bon bons, we use Manjari 64 percent dark chocolate; Équatoriale Lactée 35 percent milk chocolate; and Ivoire, a 35 percent white chocolate with hints of vanilla.
Flavour combinations, like espresso and caramelised cocoa nibs, sound unusual but delicious. Which is your favourite?
One of my favourite fillings is definitely the chilli salted caramel in a dark chocolate shell. Biting into a bon bon with a soft caramel centre that has a gentle burn from the chilli, along with the lasting rich chocolate flavour … it's called When Darkness met Fire, and was inspired by a typical Kalahari story about Mirage, the daughter of Grasslands and Fire.
Does each 'Good Night' bedtime story have a matching bon bon?
Yes, we've created a bon bon to go with each story, different versions of which have been told in the Northern Cape for centuries. For example, the story about how the stars were created is paired with milk chocolate ganache and cocoa nibs.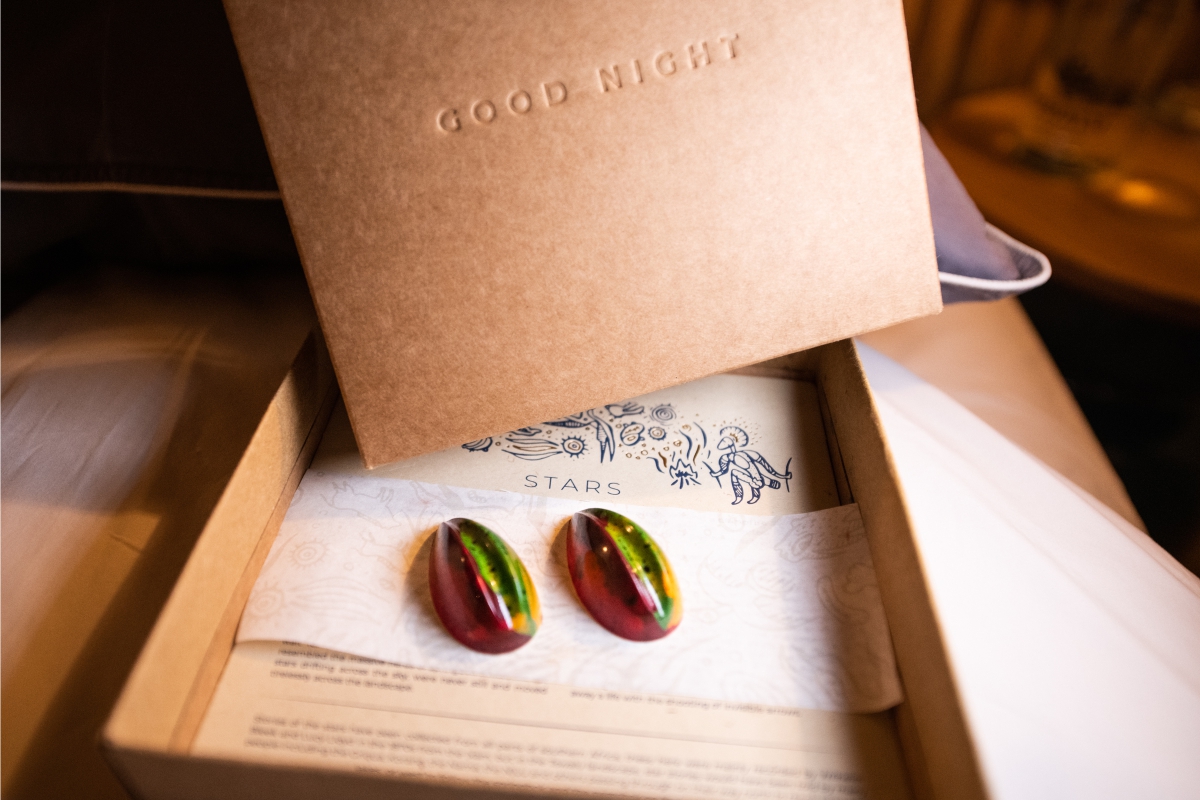 Are you passing on your knowledge and skills to other chefs in the kitchen?
I really enjoy teaching and training the staff, whether it's making bon bons, different breads, ice-creams, or other candies, like nougat. While I'm teaching, I'm learning as well. One of the great chocolatiers I admire and follow is Antonio Bachour, a world-famous pastry chef who has written several books, won prestigious awards and has been a great teacher to many. Bachour developed his own range of bon bon moulds with Pavoni Italia, which we use at Tswalu.
Is it possible for guests to take a master class with you?
Yes, I have done a demo with Motse guests before. I taught them how to temper chocolate and we made bon bons.