Conservation | May 2021
IN CONVERSATION WITH MARCUS WESTBERG
Marcus Westberg, a renowned photojournalist, recently spent several weeks at Tswalu in 2021 documenting his day-to-day experiences. He especially enjoyed going behind the scenes with the Tswalu Foundation to gain a better understanding of the research-based conservation that is at the heart of Tswalu's vision and purpose.
With a particular interest in humankind's relationship with the natural world, Marcus's work has attracted global recognition and been awarded in competitions like Wildlife Photographer of the Year, European Wildlife Photographer of the Year and the World Photography Awards. He is a regular contributor to the New York Times, and his images exposing the clear-cutting of his native Sweden's old-growth forests were recently published in the Guardian. Marcus is a Fellow of the International League of Conservation Photographers and a Sony Imaging Ambassador.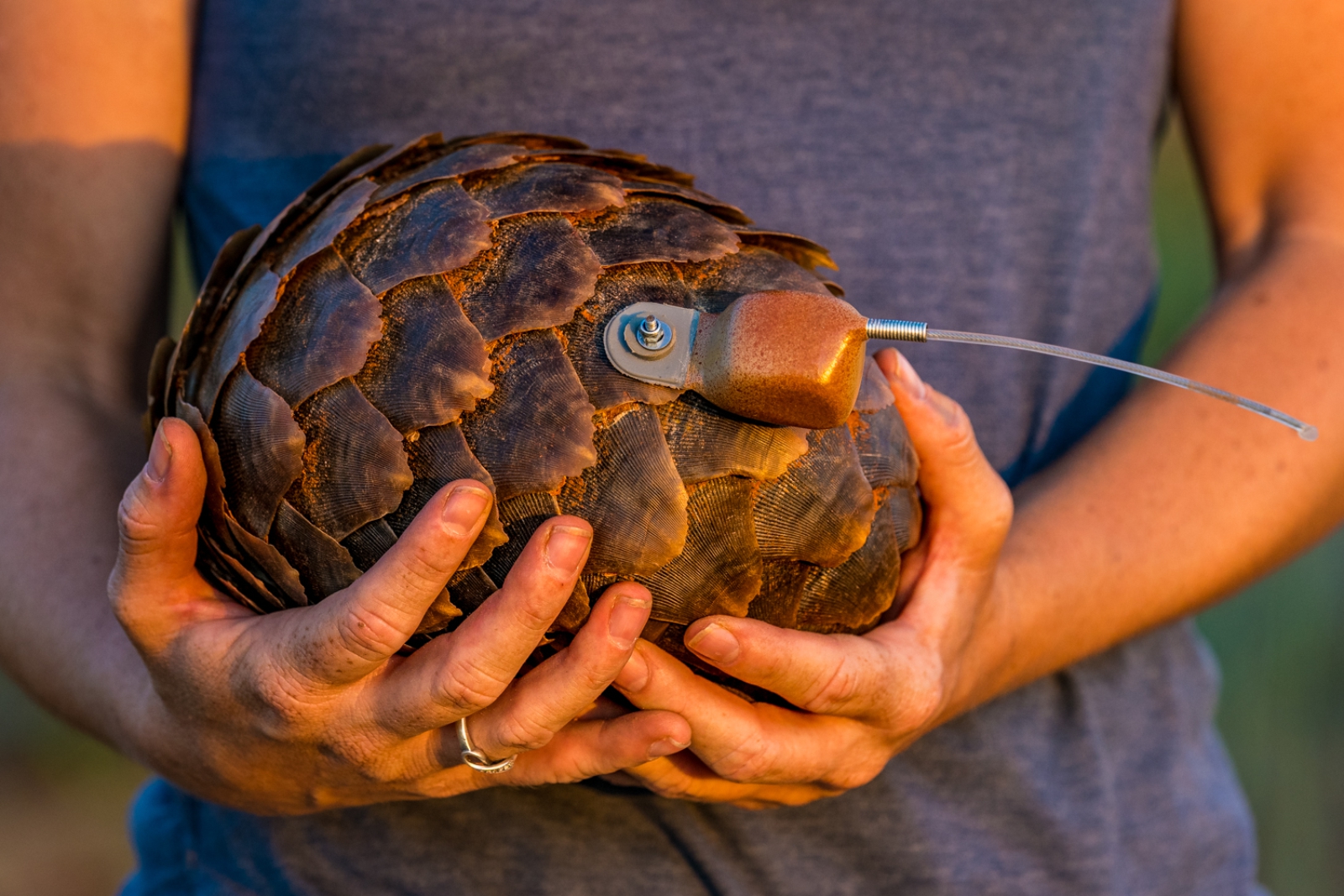 What did you see at Tswalu that you had never seen anywhere else before?
I had plenty of firsts, actually. Pangolins and meerkats were the ones I was most excited about before I arrived, and I ended up having some wonderful experiences with both. Brown hyenas were amazing to see; I'd been looking forward to that ever since reading Cry of the Kalahari by Mark and Delia Owens. I also saw my first Cape fox, and more bat-eared foxes than I've seen in the past 10 years combined. The same can probably be said for armoured ground crickets, but they don't score quite as high on the cuteness scale. They are no less fascinating, though.
What sets Tswalu apart from any other safari experience you've had in Africa?
Quite a lot. The opportunity to spend considerable amounts of time with animals on foot – I'm thinking mainly meerkats, pangolins and ground squirrels – as well as moving through the landscape on horseback are certainly big factors. It is also a very different environment from what I am used to, not having spent much time in the Kalahari before. Perhaps more than anything, the knowledge of what goes on in the background – rewilding, conservation projects, important research – made the whole experience very special.

What are your thoughts about the importance of 'getting off the vehicle' sometimes?
I think it's something we should do much more, and not just in the traditional sense of going on walking safaris. Immersing ourselves, and all our senses, in the natural world can do so much for our own well-being as well as our connection with nature. Staying silent – whether for five minutes on your veranda or spending a night under the stars – without the distractions of phones or laptops is and will continue to be very important for me. We are a part of the natural world, not apart from it, and getting off the vehicle is, in my opinion, absolutely necessary to truly appreciate that. As is allowing yourself to be fascinated by everything we see and experience, not just lions, rhinos and meerkats. The more we pay attention to what is around us, the more interesting and wondrous it becomes.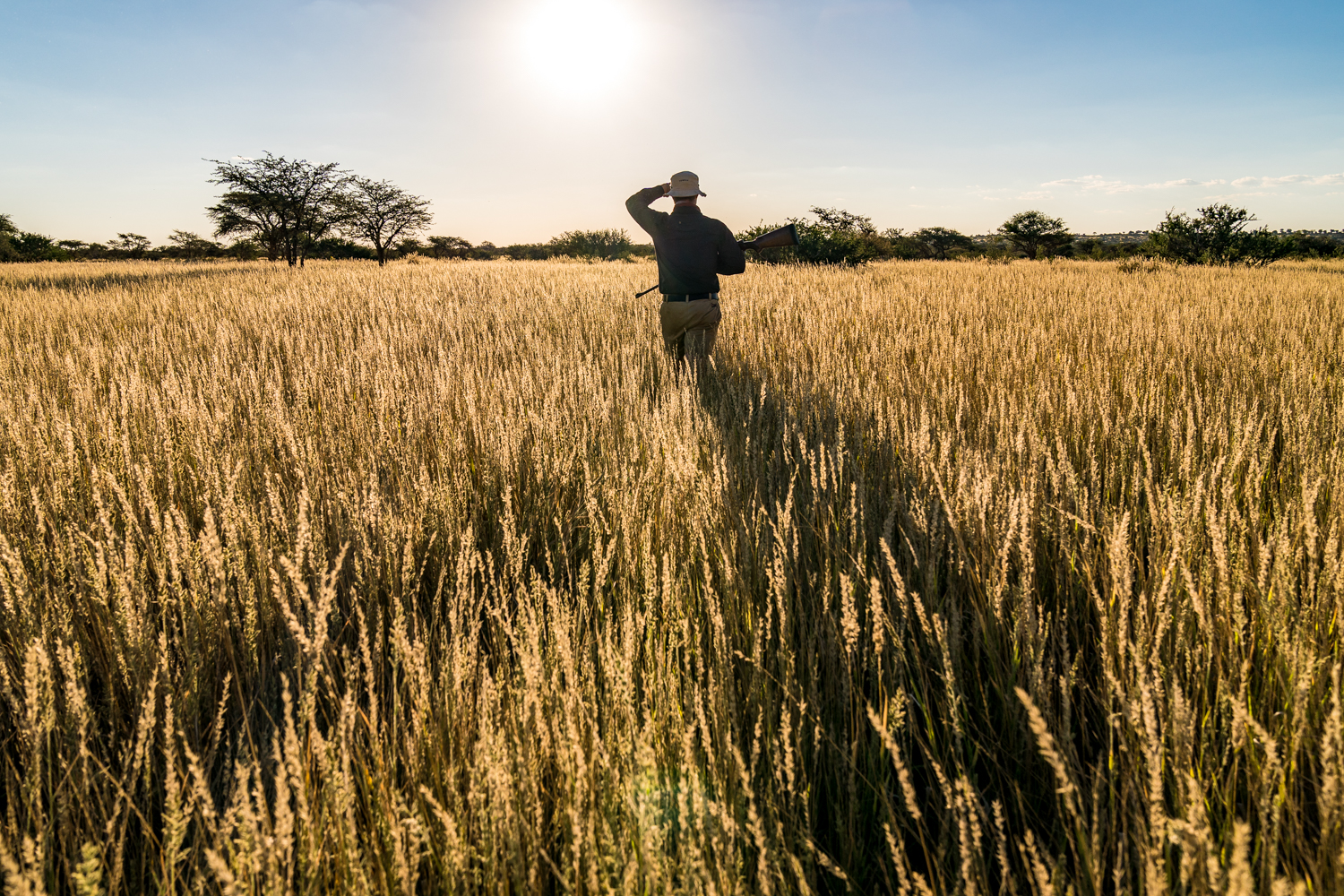 Which of the Tswalu Foundation's research projects made the biggest impact on you?
I'm a multi-disciplinary, big picture kind of person, so what made the biggest impact on me was not an individual project but the fact that so many researchers, all focused on their own subjects and studies, live and work together, contributing data to a growing body of knowledge and understanding. I also found that the people conducting the research were more important to my experience than the topic itself. I was very fortunate to spend time with passionate, friendly researchers, fully invested in their work. Their enthusiasm was definitely contagious.

What did you enjoy photographing and documenting the most?
I am particularly keen to capture the connection between humans and the natural world, so spending time with researchers and Tswalu's conservation team was, unsurprisingly, a real highlight. There are more possibilities to tell a good story there, though of course I also enjoyed my time photographing wildlife and landscapes immensely. The meerkats were always fun, and I appreciated the challenge of trying to take compelling pangolin photos without disturbing or disrupting their behaviour. Sometimes these things work out as we hope, sometimes we just have to enjoy the moment for what it is. I love being out there regardless of whether the photos work out or if I find what I am looking for, and that probably explains why I rarely feel disappointed.
What was your stand-out experience?
There were too many to recount, really, especially as I am someone who tends to enjoy a particularly splendid beetle just as much as an iconic mammal. Watching porcupines interacting with brown hyenas was one moment that comes to mind though, just because it was so rare and unexpected. I also loved sleeping out under the stars and horse riding over the dunes, and eating at Klein JAN was a very cool experience.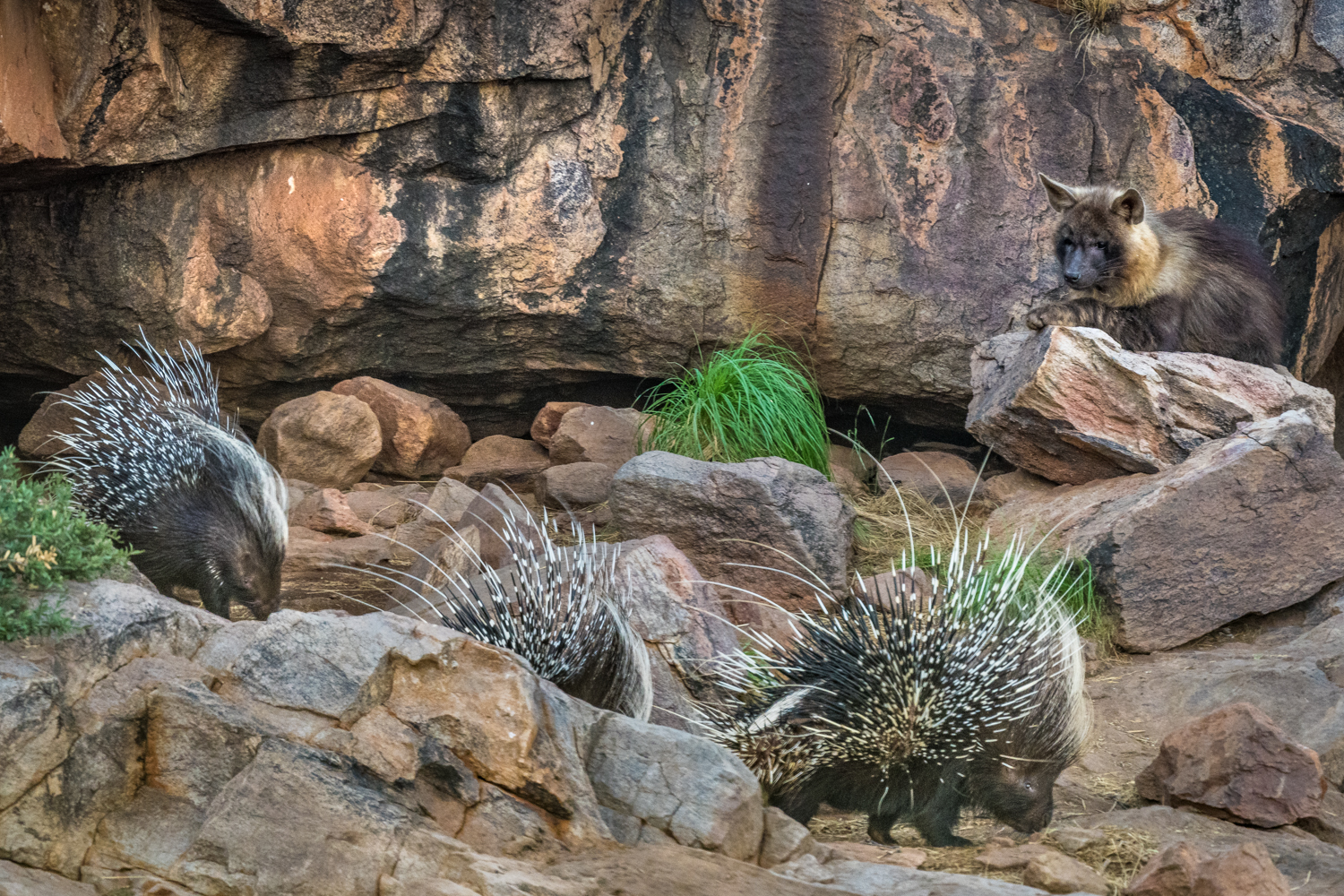 Do you have any pointers or advice for amateur photographers?
Be kind, compassionate and considerate. Relationships matter. The experiences of others matter, and that goes for people as well as animals. It might be easier said than done sometimes – although it really shouldn't be – but you can't put a photograph ahead of your values or your enjoyment of an experience. We all make mistakes, we all have good days and bad days, and that should make us more understanding and forgiving of others. As for specific photography advice? Utilise the landscape. The colours and textures here are lovely, and the environment is unique. You can take a portrait of a lion in a hundred different places, but you won't find them on red dunes with a backdrop of mountains very often.

What would you want to tell anyone contemplating a Tswalu safari?
One of the most valuable aspects of nature-based tourism, especially in Africa, is its ability to support conservation, both directly (by providing funds) and indirectly (by creating livelihoods and preventing less conservation-friendly land uses such as mining and farming). To me, Tswalu is a great example of a sustainable tourism model. It is a rewilding project, a wildlife safe haven and an important research base – and tourism is an integral part of all that. Coming here, by all means enjoy the wonderful sightings, food and accommodation, but also know that you are part of something bigger. Ask lots of questions about that! If you get the chance, learn about some of the research taking place, or why this is such an important ecosystem. If we want future generations to be able to enjoy the natural wonders we see around us today, we will need to work for it. Becoming more aware of the realities of conservation is a good start.
Has Tswalu lived up to your expectations?
Above and beyond. More than anything it managed to surprise me, which does not happen very often. I can't wait to come back.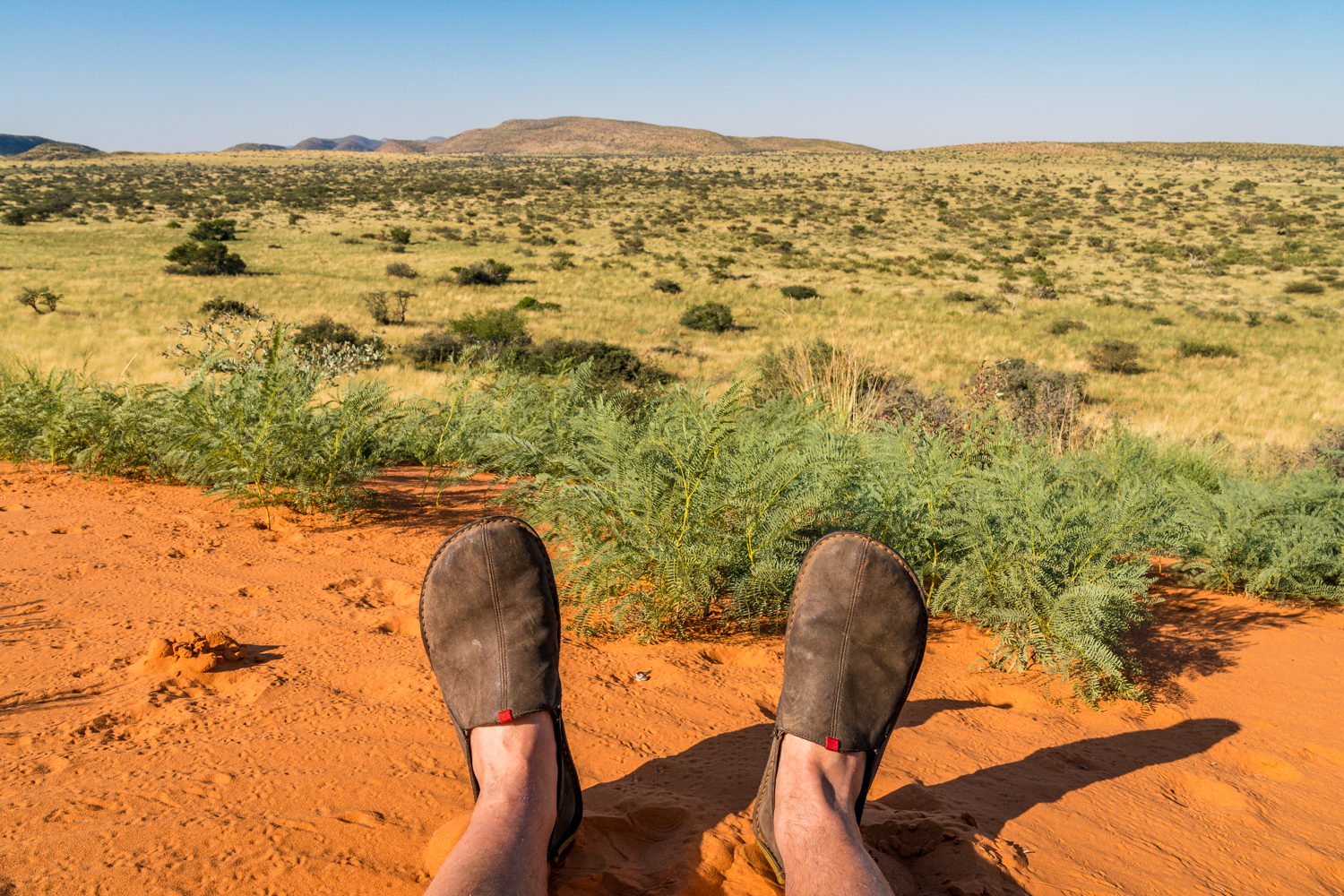 Acknowledgement: We would like to thank Marcus for his keen interest, dedication and attention to detail while documenting all that he experienced at Tswalu. His work has been an inspiration to all of us. We look forward to sharing more of his Tswalu experiences in the years ahead. In the meantime, keeping following @marcuswestbergphotography on Instagram.
All images by Marcus Westberg, except for the first image of Marcus taken by Barry Peiser.