Community | Sep 2020
INTRODUCING NIGEL PACE, HEAD OF HOSPITALITY
Tswalu Kalahari is pleased to announce the appointment of Nigel Pace as the new Head of Hospitality. Pace brings over 25 years of experience as a hotelier to this pivotal role at an unprecedented time in travel and tourism. With the reserve officially reopening to guests from 1 November 2020, he will begin leading the team into an exciting new era of hospitality from 1 September 2020 onwards.
Pace is well-known in the travel industry through his long association with benchmark boutique properties across Africa. His international training as a hotelier and intimate knowledge of the niche luxury travel market, while working for some of the most respected hospitality brands in Africa, will support a culture of service excellence to complement the understated sophistication of The Motse and Tarkuni.
Experience in running small, luxury properties includes opening Niyama Resort in the Maldives and heading up Singita Kruger National Park in South Africa. Pace was also the General Manager of the Cape Grace Hotel, in Cape Town, for six years. Prior to that he held the position of General Manager of Operations for The Collection by Liz McGrath. In the 11 years he spent with The Collection he worked alongside one of South Africa's most esteemed hoteliers, the late Liz McGrath, who was a great mentor.
Most recently, Pace was hands-on in managing The Stack, a private members club, brasserie and bar in Cape Town, which he co-founded with Sarah Ord in 2014. Like many businesses in the city, the global pandemic and subsequent halt to tourism forced The Stack to close its doors permanently. For Pace, the silver lining has been the opportunity to return to his first love – leading a passionate team in running a sought-after property in a unique destination.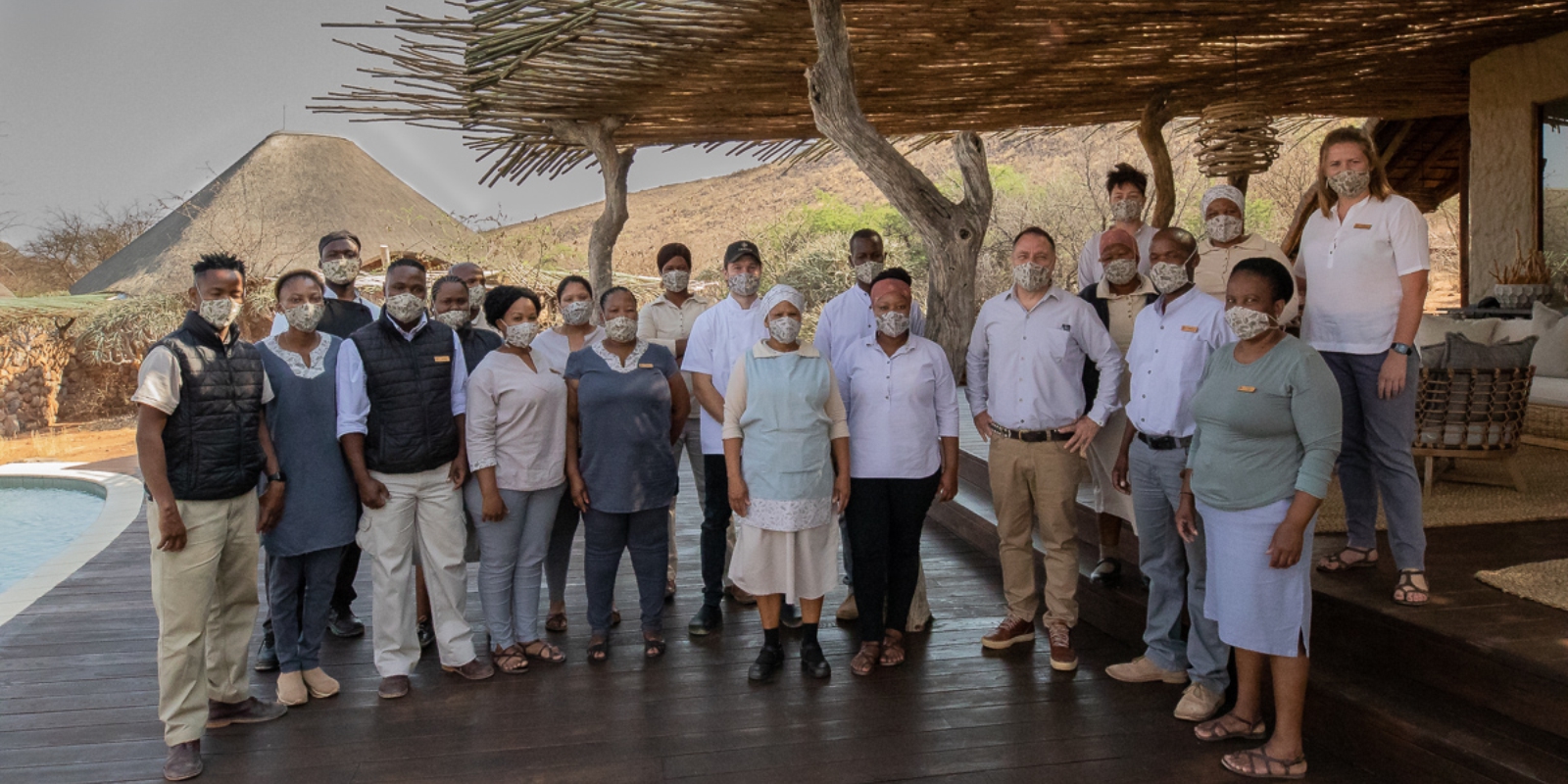 'Tswalu is an iconic brand that I've always admired. I have immense respect for the Oppenheimers' ambitious conservation vision, and I am excited to become a part of it. Tswalu already has all the elements of a dream offering, from the guarantee of a private safari vehicle to endless opportunities for private dining. My goal is to personalise the guest experience even further, taking into consideration what travellers really want and need right now. To achieve this I will continue to drive the company's strong policy of empowering every single member of the team by offering them opportunities to grow and evolve both personally and professionally. If the global health pandemic has reinforced anything it's that any community, including a hospitality team, is only as strong as its weakest link.'
Pace's relationship with travel advisors is something he values greatly. Over the years, he has developed strong ties and real friendships with advisors from across the globe. 'In a post-pandemic world solid relationships with the travel trade, built on trust, razor-sharp attention to detail, and their confidence in knowing that I'll take the utmost care of their clients, will be more important than ever before.'
There is no doubt that Pace has a great understanding of what is needed to help travellers feel safe, relaxed and comfortable as they venture out again into one of Africa's most compelling wilderness areas as guests of Tswalu Kalahari.
Tswalu's CEO, Arnold Meyer, says that the company is delighted to welcome Pace to the Tswalu family. 'Nigel's depth of experience in the industry will greatly benefit Tswalu at a crucial time as we prepare to reopen. During closure, the Malori was reinvented and Tarkuni homestead was beautifully refurbished. We're about to introduce Naledi, an open-air sleep-out experience for those with a sense of adventure. I firmly believe that Nigel will be taking Tswalu's offering to a different level.'