Community | Jun 2023
SUSTAINABILITY CHAMPIONS INFLUENCING CHANGE
At its heart, Tswalu is a bold conservation project in the southern Kalahari. As a fellow member of The Long Run, the reserve is on a conscious journey towards greater sustainability. Equal emphasis and consideration are given to conservation, community, culture and the three, small-footprint safari camps that support the other pillars.
Tswalu has an army of sustainability champions across all teams and departments on the reserve. These sustainability champions teach and mentor others to align themselves with Tswalu's environmentally friendly goals and big-picture sustainability vision. World Environment Day is an opportunity to highlight the value of these committed sustainability heroes in keeping everyone on track. These dedicated individuals serve as the eyes, ears and mouths on the ground and within their respective areas of influence.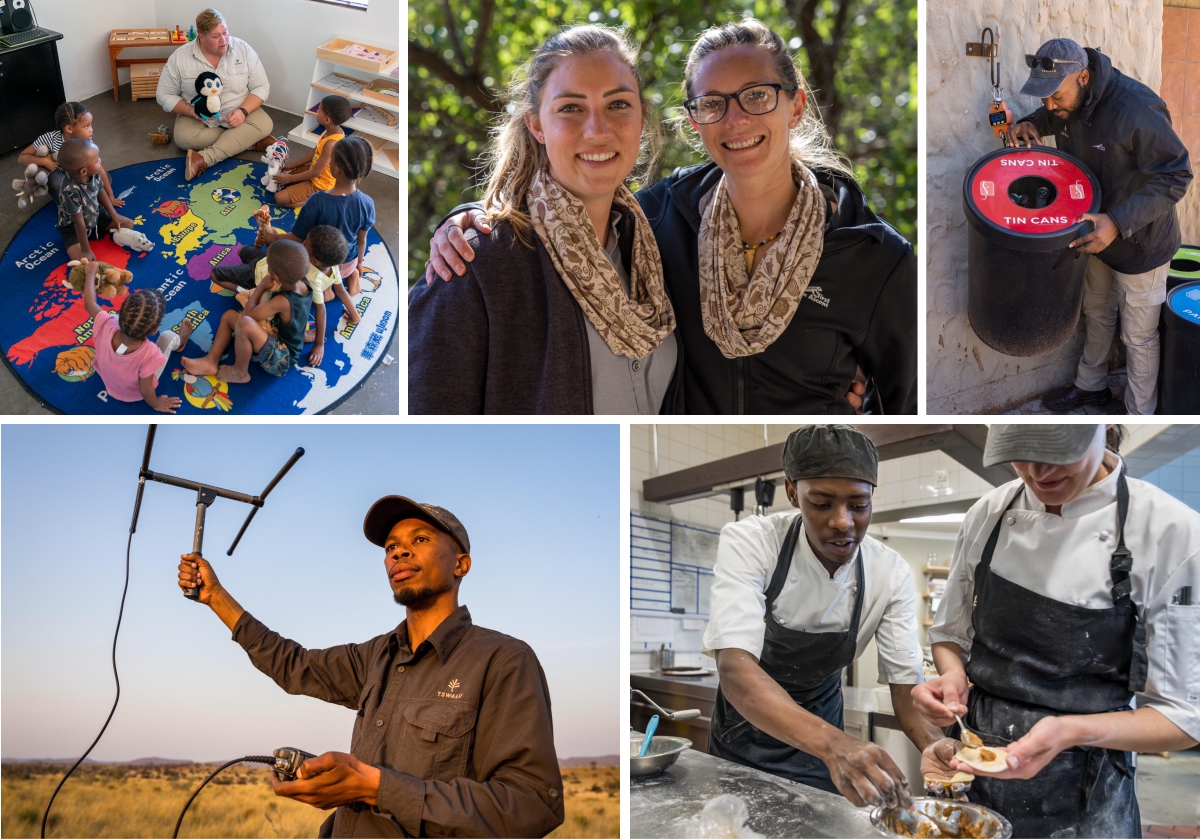 A FEW OF OUR SUSTAINABILITY CHAMPIONS IN ACTION; TOP ROW FROM LEFT TO RIGHT: HARDUS MORKEL, AMY FISHER AND NORMA NAUDE, PRINCE NGOMANE;
BOTTOM ROW FROM LEFT TO RIGHT: CLEMENT MOTAU, AND THEO MSIZA (LEFT).
Teamwork is required to identify, measure and mitigate the reserve's negative environmental impact.
"The champions are the most important driver when it comes to reusing, reducing, and recycling on property, and this is achieved through engaging with staff and problem solving," confirms Prince Ngomane, head of sustainability on the reserve. "Every day, they encourage everyone to be kinder to the planet, to hold themselves accountable for their impact, and to try make incremental improvements. They need to remind everyone who calls Tswalu home to be mindful of the resources we use and the foreign material we discard into our environment." 
The team of champions are an integral part of Tswalu's sustainability journey, raising awareness through initiatives and events, which they help to define, plan and organise, both on the property and in the communities surrounding the reserve, like Vanzylsrus.
Says Prince: "Understanding our impact enables us to make sound decisions, to offer solutions for the complex challenges we are facing, and to base that on data that the champions help collect in various ways. It is important for us to have champions in all departments so that we understand our total impact across the board. Our sustainability journey would be harder without their relentless efforts towards our immediate environment."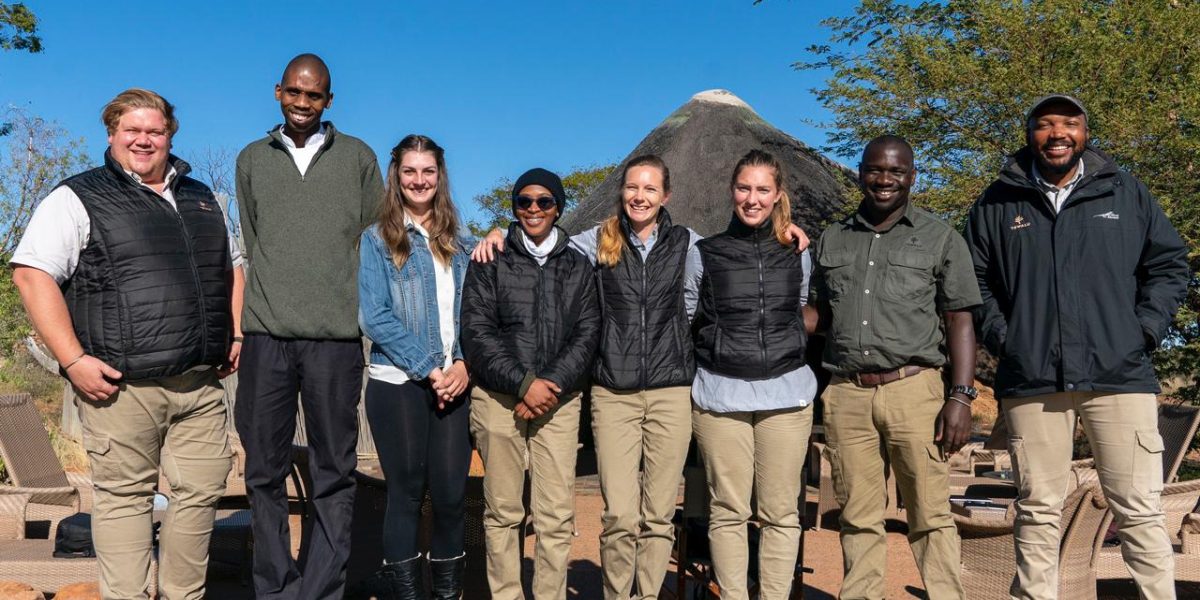 SOME OF THE SUSTAINABILITY CHAMPIONS WITH PRINCE NGOMANE, FROM LEFT TO RIGHT: HARDUS MORKEL, SIPHELELE SITHOLE, LIZAMARIE VAN NIEKERK, TILLY MOLETE, NORMA NAUDE, AMY FISHER, AND OBI NEMAKHAVHANI.
All images by Marcus Westberg, except group photo.