Community | Nov 2021
IN CONVERSATION WITH MELISSA BIGGS BRADLEY
Tswalu Kalahari is one of 21 hand-picked safari properties across Africa that made the final cut for Melissa Biggs Bradley's new book, Safari Style – Exceptional African Lodges and Camps. Published by Vendome Press, the photography that makes the book a visual delight is the work of Guido Taroni. While the focus of the book is thoughtful, inspiring design that conveys an authentic sense of place, Melissa's motivation for authoring Safari Style was to highlight the value of the luxury safari industry as a powerful force for good, impacting change and empowering communities on the periphery of protected areas and leading the way in sustainably conserving Africa's remaining wild places.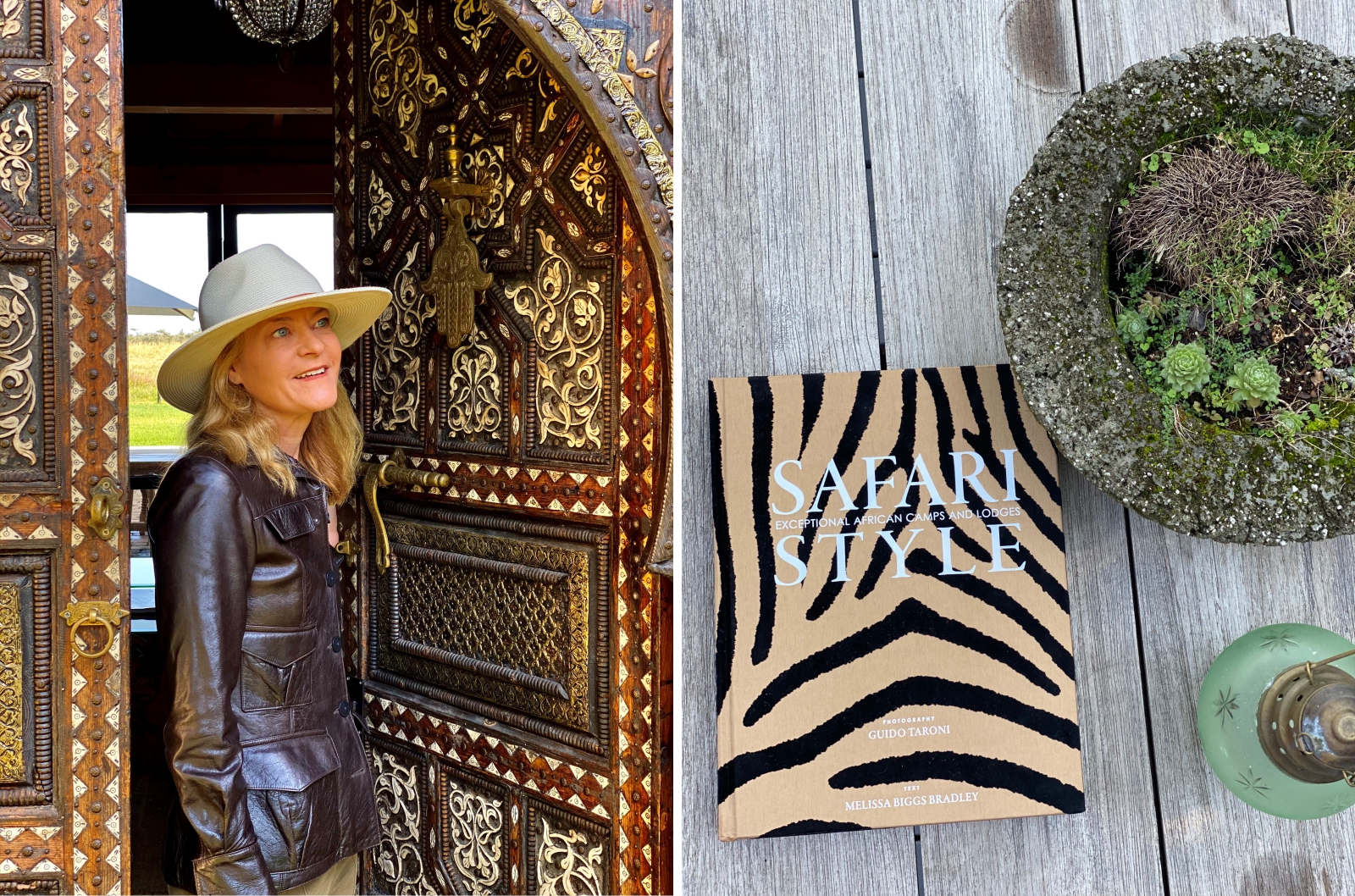 Why did you decide to write Safari Style, and what makes it particularly relevant now?
Ever since I became a travel editor 25 years ago people have been asking me about my favourite destination and being in the African bush has always been top of my list. I don't think there is a more thrilling travel experience, and there is no better example of the positive power of tourism than the way that safari has been harnessed to preserve wildlife and empower communities. Through Safari Style, I wanted to celebrate the magic of immersion in the wild and that positive story. Over the years as a professional traveller (first as a travel editor, then as the CEO of travel company Indagare), I have been able to observe an evolution and expansion of safari experiences and to meet the visionaries who are helping to safeguard threatened animals and destinations for all of us through safari tourism. I have always felt it was important to share the stories of these visionaries and the work that they have done and continue to do. Safari Style was actually meant to be published in the fall of 2020, but was, of course, delayed due to the pandemic. Tourism in Africa has been deeply wounded by Covid and there is really no better time than now to talk about impact travel, travelling with a purpose, and I hope that this book inspires people to return to Africa and to help support the local communities and conservation efforts.
What is the power of good design in the context of safari travel?
In the early 1990s, around the end of Apartheid, the tourism industry was being shaped by a few key visionaires who realized that they could entice global travellers to experience the raw natural beauty of Africa's landscapes and wildlife if they created stunning places in the bush. Properties evolved from canvas tents with bucket showers to feats of eco-architecture. Many of the lodges I highlight in Safari Style are utterly luxurious, but they blend beautifully into the landscape and have a real reverence for indigenous traditions. In many ways, it is the design of these lodges that began to draw a more diverse crowd of travellers to Africa for safari—individuals who might not have travelled on safari otherwise that became a new group of inspired globetrotters who, importantly, have driven wealth to local economies that has been essential to the preservation of wildlife.
Why was it important to you to champion these particular properties in Africa?
Today, safari is universally recognized as a powerful tool in conservation, anti-poverty, and education. When guests stay at the properties in my book, they know that their stay supports community and conservation projects that allow for the preservation of wilderness. The visionary families and individuals who I have included in Safari Style had incredible foresight that getting people to fall madly in love with the African bush was how we were going to save it. To me, this is one of the greatest examples of something that I think should exist in all of our travels, it is having a positive impact on the places that we go and then becoming stewards of the places that impact us. And each of the lodges in this book illustrates this thinking.
What are the common denominators of the properties you chose?
There are 21 properties in the book, across seven countries, and each of them can be guaranteed to deliver an unforgettable safari and aesthetic experience. It was also essential to me that every property represents the positive power of safari tourism and, through the book, I wanted to be sure to capture the diversity of safari. So each lodge focuses on conservation and community impact and, importantly, the people behind it all share their efforts with guests. The lodges chosen are illustrative, not definitive, because there were, of course, many amazing properties that didn't make it into the book, and Safari Style is meant to inspire discovery and broaden—not limit—one's view of Africa and its safari lodges.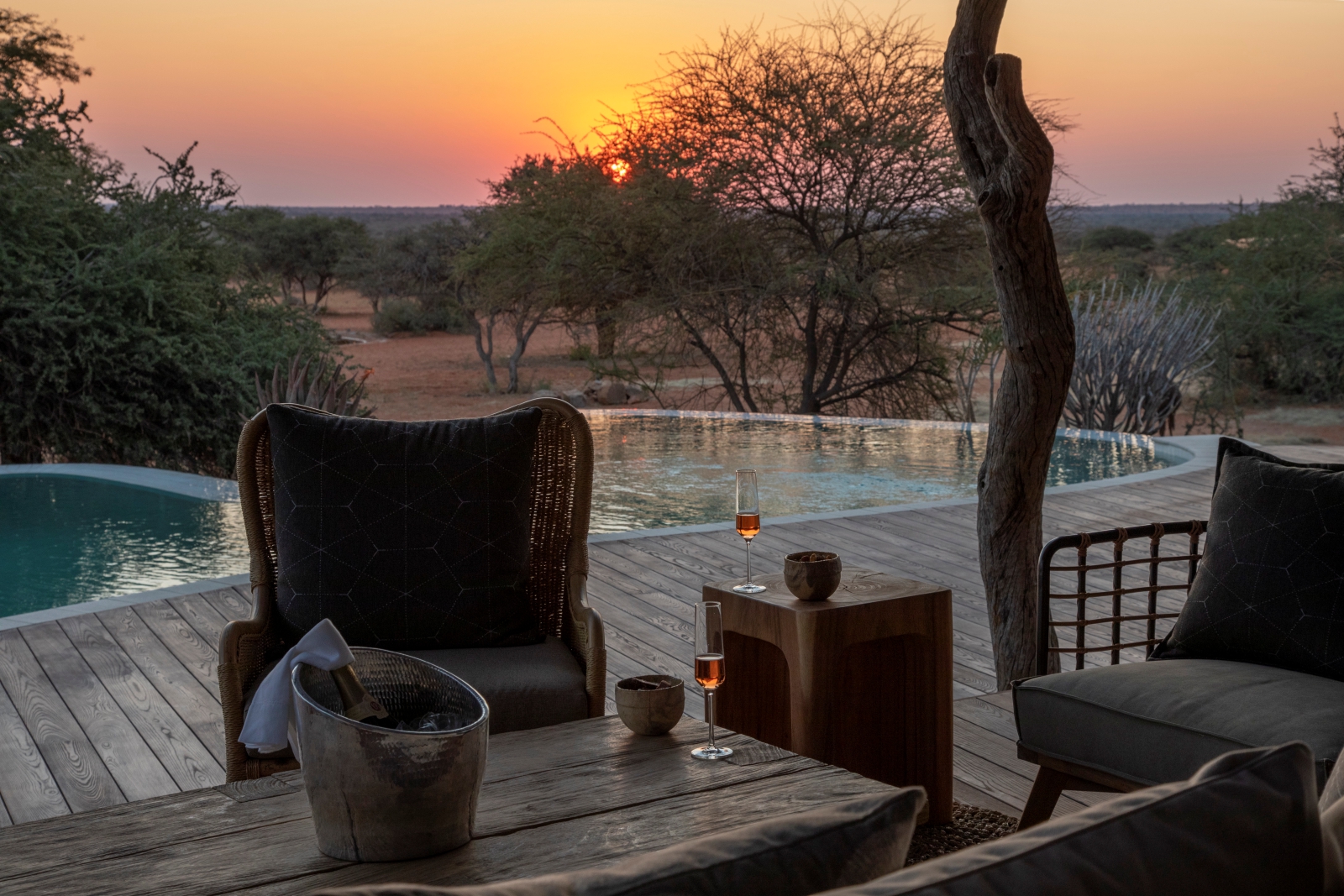 What is it about Tswalu Kalahari that you love?
It is hard to choose! First, I'll say its unique semi-arid location, the rare animals you get to see and the expansive 280,000-acre property, which is shared by a maximum of up to 30 guests, allowing you to feel like you have an entire reserve to yourself. It's really the perfect choice for a privacy seeker; no one is on a schedule and each guest is given their own tracker and guide, while also being encouraged to engage with the reserve's researchers. Conservation is at the core of Tswalu, and the mission of the Oppenheimer family "to leave the world better than how we found it" is also a core value of mine.
What does sustainable travel look like to you?
 Each of the visionaries behind the properties featured in the book sought to create a luxury camp that leaves behind a positive impact on the local community and on the environment… naturally weaving in the properties to the landscape that they sit in. From lodges that are built using primarily biodegradable materials to camps that run exclusively on solar power, the engineering behind the camps to uphold principles of sustainability has been incredible to witness in the transformation of safari lodges over the last 25 years. To me, sustainable travel is travelling with a purpose; it is knowing the impact your footprint can have on a place and treating that place with respect, leaving it in better condition than when you arrived.
What is one of the greatest misconceptions about safari travel?
Many people think that there is a right and a wrong time to go on safari, but there really isn't a bad time. It's about knowing your goals for what you want to see and experience and matchmaking those goals to the safari region and to the lodge.
Do you have a stand-out travel memory from the past two years?
The first two places that I visited after lockdown were Kenya and Rwanda. They were among the first countries in the world to reopen to international travellers. To me, what stood out in both places was that it was impossible not to feel the troubles of the last year dwarfed by the immensity of spectacular wilderness, timeless natural beauty and also the simple joy of spending time around a campfire again with people from different cultures and backgrounds. While sitting around the campfire we spoke of our covid experiences and it was such a clear reminder of how much we all have in common and why we must resist isolation, connect across borders and embrace our shared humanity. Those are some of the greatest gifts of travel for me.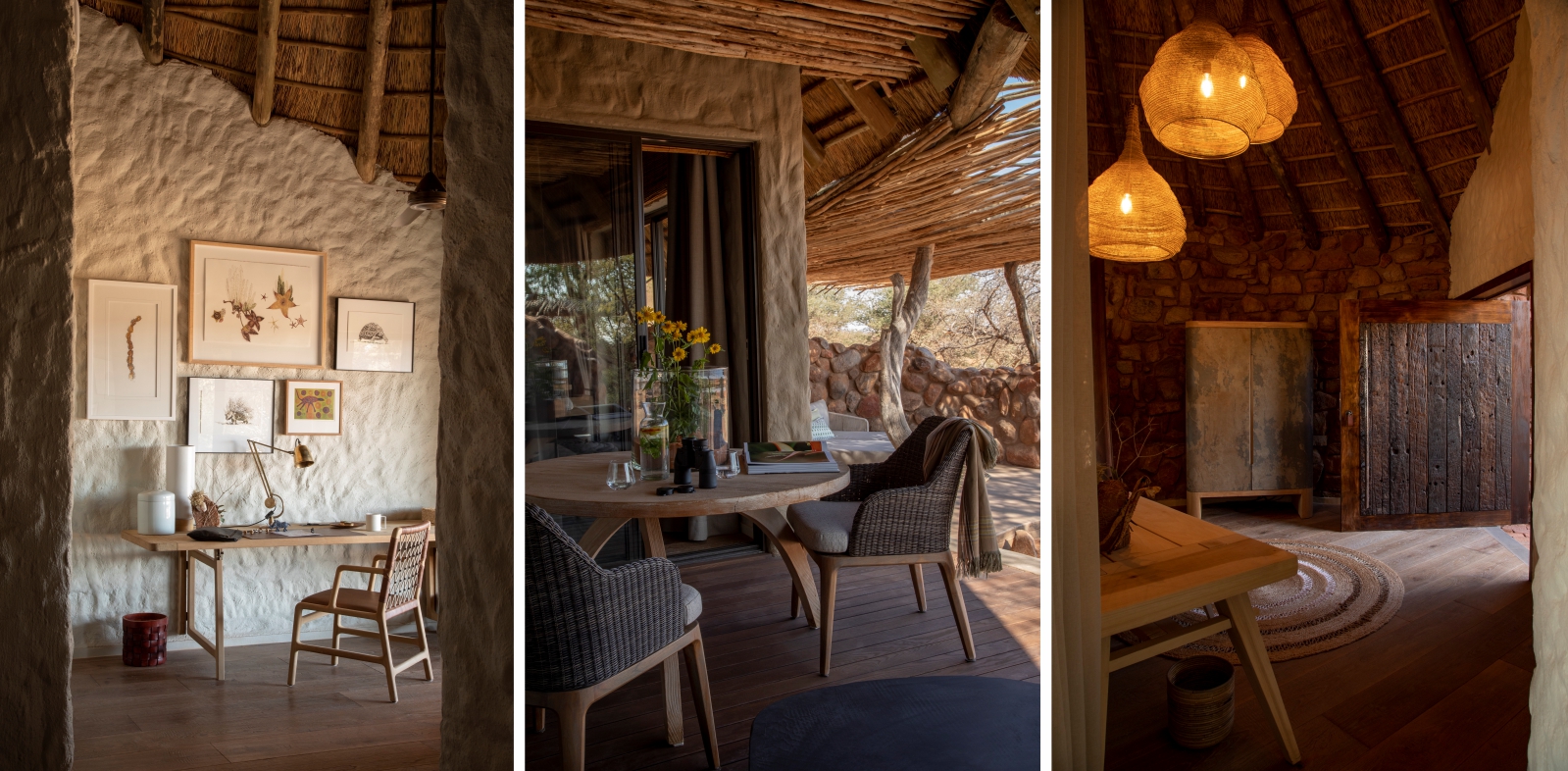 About Indagare and the author:
 Indagare is a members-only, boutique travel-planning company, offering curated content, customized trips and bespoke group trips around passion points.
 Travel expert Melissa Biggs Bradley launched Indagare in 2007 with a vision to inspire and empower people to change their lives through travel. Her original idea to combine customized trip-planning with a content platform for passionate travellers, has grown into a boutique luxury travel company with an engaged community of members and subscribers and a team of trip designers and support staff in New York City and beyond.
All property images by Guido Taroni, courtesy Vendome; images of Melissa Biggs Bradley and Safari Style, courtesy of Indagare Travel