Wildlife | May 2019
OBSERVING WILDLIFE THROUGH CAMERA TRAPS
Camera traps, if thoughtfully used, are a wonderful way to unobtrusively observe what is happening in the world around us. Data collected from camera trap projects can give valuable glimpses into the lives of animals and are useful for monitoring species that are difficult to find. Of course, they also capture images of more common species such as this eland bull drinking.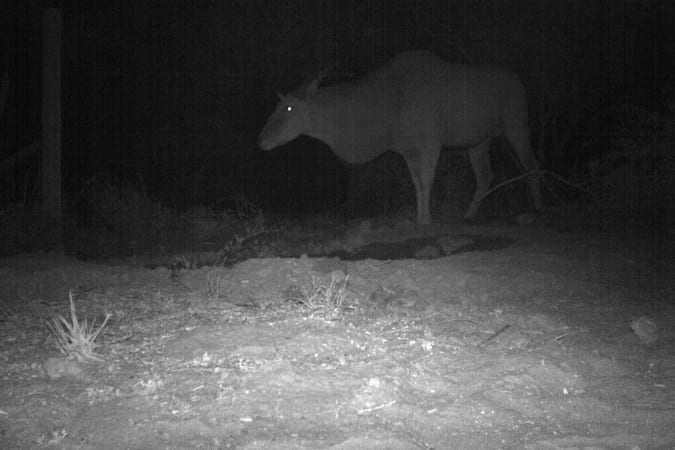 The Snapshot Safari project has just set up a number of cameras on Tswalu Kalahari Private Game Reserve in order to do comparative game analysis work.
It's important to place cameras in strong (usually steel) housing and attach them tightly to something as animals such hyena and baboons are well known for carrying them off into the wild.
The results often show curious animal selfies, for example this inquisitive black-backed jackal investigating a camera trap, below left. While on the right, these legs and whiskers belong to a Hartmann's mountain zebra.
Sightings like this are made possible through the use of remote sensing and offer a glimpse into the lives of animals that we're not able to see very often. This incredible image below of a honey badger was captured by pangolin researcher Wendy Panaino from the University of the Witwatersrand. A tracker mentioned that he'd located a pangolin that had apparently been predated by a badger. Wendy set a camera trap and on the second night she was rewarded with this fantastic image!