Research | Aug 2023
GATHERING DATA ON TEMMINCK'S PANGOLIN
Daniel's project, 'The ecological role of the Temminck's pangolin in the Kalahari dryland ecosystem', falls under the umbrella of the Kalahari Endangered Ecosystem Project (KEEP). In consultation with his project supervisor, Dr Wendy Panaino, Daniel has decided to focus on the pangolin's foraging behaviour to quantify the ecosystem services that it provides when it comes to soil turnover, nutrient cycling, and so forth. Through collecting all this empirical data, Daniel hopes to make a case for the pangolin's conservation status and the contribution of the species to the ecosystem.
HOW DO YOU GATHER DATA?
Chiefly through collecting soil samples to answer questions like how much soil is an animal digging out, and how nutrient dense is that soil.
Nutrient content can be measured and compared to that of samples from the surrounding area. Soil turnover is a measure of how much soil pangolins are moving while digging. Their foraging frequency will be determined by observing them throughout their active phase for a set period, by following them around and recording each time they stop to forage.
TELL US MORE ABOUT THESE SOIL SAMPLES?
At each dig site, the GPS location of the dig site will be recorded, and the width and depth of the dig will be measured. Digs will be lined with plastic wrap and filled with surrounding soil to determine soil volume turned over during digging activity. At some of the digs, core soil samples will be collected to determine soil density in a laboratory, which will then be converted to the mass of soil displaced at each dig.
At several foraging dig sites, soil samples will be taken, as well as from 1 m away (as a control). These soil samples will be dried and sieved and then their nitrogen and carbon content will be determined in the lab. The same sites will be returned to each season to assess the change in nutrient content over time.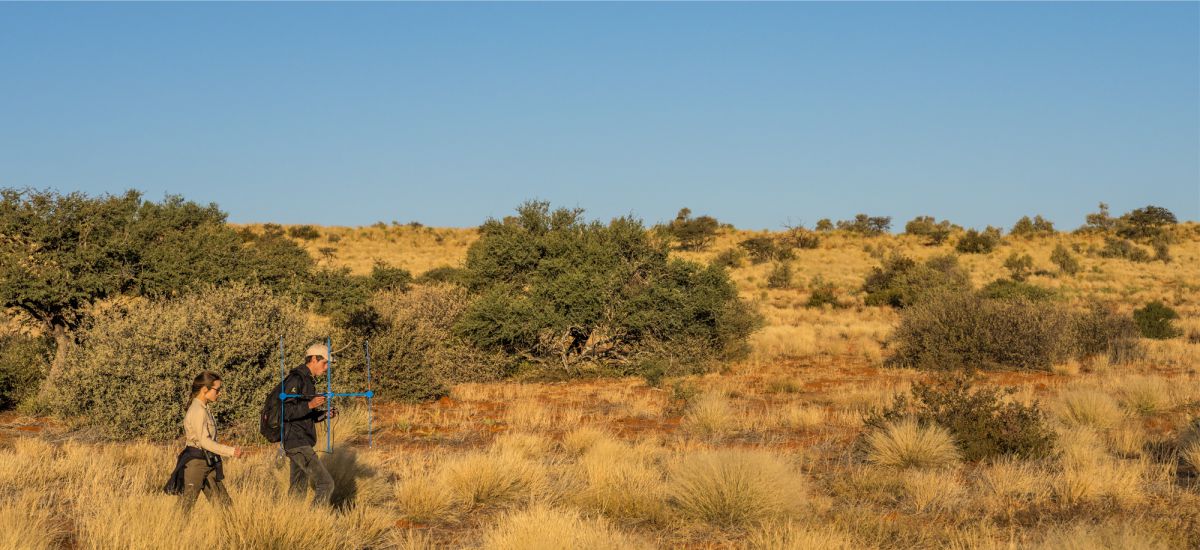 HOW OFTEN DO YOU COLLECT SOIL SAMPLES?
Foraging site location and frequency data will be collected daily, alternating between the individuals we have tagged from one evening to the next. Hence, on a weekly basis I'll be spending almost every evening with one of the pangolins. Soil turnover measurements will hopefully be taken on a weekly basis, but my focus will be on having samples across all four seasons (aiming for 50 samples per season). Soil nutrient content will be sampled at 10 randomly selected foraging dig sites and returned to seasonally to assess any changes in nutrient content over time.
HOW WILL RAINFALL INFLUENCE YOUR FINDINGS?
Rainfall, or the lack thereof, can have a significant impact on the availability of pugnacious and cocktail ants, and harvester termites. Fluctuation in the prey availability has been shown to affect the pangolins' foraging behaviour. For example, in a dry period prey availability may be low and the prey may be deeper underground, changing the length of time pangolins are going to be active above ground. Changes in prey availability and abundance can also force pangolins to dramatically alter their feeding window, becoming diurnal at times. The above-average rainfall years may not be reflective of the 'normal' conditions that pangolins face, so conducting my study after two years of higher-than-normal rainfall may alter my results. This is not problematic because it provides an opportunity for comparison for when conditions are somewhat drier, which will improve the way we predict pangolin responses to climate change.
HOW WOULD VARIATIONS IN FOOD SOURCES IMPACT ON YOUR MONITORING?
These are important questions, that we, as yet, don't have all the answers to, but through my study we hope to shed some light on these unknowns. We expect that pangolins may not turn over as much soil when their food resources are low because it may be too energetically costly to do so. We also expect pangolins to turn over less soil as they switch their diet throughout the year, which we know that they sometimes do. For example, in spring pangolins may prefer to feed on cocktail ants, which live at the bases of trees, where pangolins will peel away bark more than turn over soil. When they do so, their impact on soil turnover would presumably be less.
HAVE YOU COME ACROSS ANY BURROWS DUG BY PANGOLINS?
I have not. They generally use vacated aardvark or porcupine burrows. However, I have observed the pangolins actively digging in and modifying these pre-existing burrows.
ARE ALL THE STUDY ANIMALS MODIFYING EXISTING BURROWS?
It is difficult to say to what extent they are all modifying the burrows or how frequently. The question of burrow modification was considered as an aspect of my study, however, including it would have been logistically challenging due to not having technologies such as ground penetrating radar available. Exploring this added aspect would also be beyond the scope of a master's dissertation. As technology develops, we will seek to answer this question further.
WHAT HAVE YOU LEARNT SO FAR ABOUT THEIR BURROW USAGE?
Pangolins tend to favour aardvark burrows, but they will use any burrows that they can squeeze their bodies into. The different individuals we have tagged have shown striking differences in burrow usage and re-usage. As an example, in a single month-long period, the female pangolin only used three different burrows, preferring to return to the same burrow for periods longer than a week. One of the males, in comparison, used eight different burrows in the same period. Hence, I can already see striking differences in the behaviour and, dare I say, personalities of the different individuals we have tagged so far.
WHAT INFLUENCES MOVEMENT BETWEEN BURROWS?
There is still little evidence to tell us why pangolins move burrows or change the frequency at which they are using certain burrows. Hopefully, by spending more time with my study animals, I will be able to figure out if there is any trend.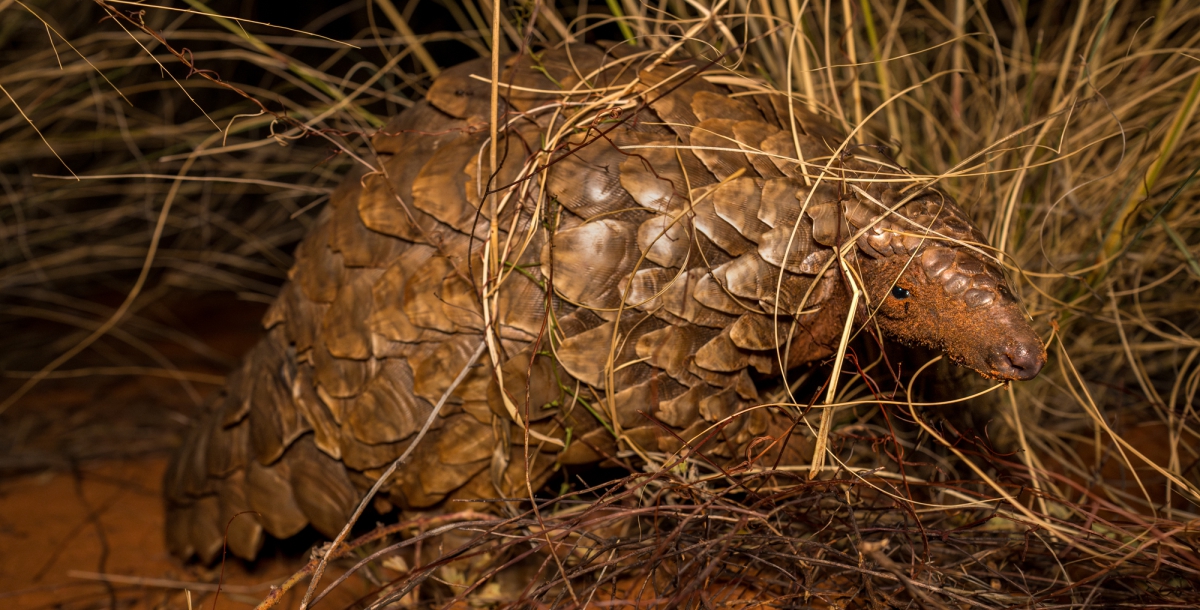 Images by Marcus Westberg.
Keep following Tswalu on social media to learn more about pangolin research and the many other projects that fall under the Tswalu Foundation.