Experiences | Jul 2021
UPINGTON SLAGHUIS, A FAMILY AFFAIR
In the town of Upington, approximately 200 kilometres by road from Tswalu Kalahari, is a third-generation business, Upington Slaghuis (Afrikaans for 'butchery'). Upington is one of South Africa's most culturally distinctive food destinations, and at its heart lies this authentic family business that supplies the kitchens of the Motse, Tarkuni and Restaurant Klein JAN with local, ethically sourced, quality meat.
Tswalu Kalahari's executive chef, Marnus Scholly, refers to the Nel family business as one of his 'super suppliers', always willing to go the extra mile in the name of service excellence. Besides beef, lamb, pork and chicken destined for the pot or grill, chef Marnus also orders their delicious, preservative-free biltong and droewors – the air-dried cured meat and sausage that is integral to the South African way of life.
'We don't always realise how organically we live here,' says Dalene Nel, matriarch of the family. 'Everything is right on our doorstep.' What sets a business like the Nel family's apart is that they are free to follow their own food philosophy. 'I always say that if you can trust a butchery's mince and boerewors (homemade sausage), you can trust them with anything,' says Eben Nel Sr, who took over the business in 1986 from his father, Gerrie Nel, who started Upington Slaghuis in 1962 on the premises where it is still located today. 'We value quality above all else, and we're flexible, so we can give our customers exactly what they need. We strive to use free-range meat at all times, and are proud of the fact that our droëwors and biltong are preservative free. And these are the same recipes developed by my father.'
Upington Slaghuis has become an integral part of the town's social fibre. 'Over the years, I've put a lot into the butchery's design,' says Dalene, 'mostly to make it more female friendly. But with that, it also became more community friendly – a place where people can get together and connect. It's not just about buying meat.'
To the Nels, customer service is central to their success, and their personal touch has set their business apart from the start. 'Building your business around the customer experience is very trendy now,' says Ruben, who is poised to take over the business from his father, 'but to us, it's just the way we've always done it.'
The family has gone above and beyond to nurture a food culture in the Northern Cape, often introducing Marnus Scholly to small-scale farmers and specialist suppliers in and around Upington. 'It is thanks to Tannie Dalene, as I call her, that I met cheesemaker Tiaan Visser and also Rina Coetzee, who grows the best pistachios in the Northern Cape. The butchery functions as an informal central depot, where Tannie Dalene holds supplies that are dropped off for Tswalu which I collect every Thursday along with the meat order. She has become my go-to person whenever I need to source something new, and I admire and respect her for truly empowering the local community to market their unique products.'
Meat has traditionally formed a large part of the average diet in the Northern Cape. In these parts, chicken is jokingly referred to as a 'vegetable'. Even so, the local meat landscape is changing. Says Dalene: 'Meat has become very expensive, especially lamb, partly because of the drought and partly because of increased demand. People favour quality over quantity – they're more conscious of what they're eating and where it comes from.' Nose-to-tail culture is nothing new, but Upington Slaghuis is seeing a growing demand for cuts other than the obvious fillet or rump as meat-lovers become more conscious of eating sustainably. Cooking a variety of cuts is also a more cost-effective way to eat meat.
The Nels' story resonates more deeply with the broader conversation around food the world over. When trying to determine where food is going, not even the most gifted trend forecaster can say for sure, but it's an interesting question to ask a family business on the brink of entering its third generation. 'We've become too comfortable,' says Dalene, 'to the point where we don't put effort into food preparation anymore. But it's changing. We're slowly going back to basics, reviving the old skills. The farm-to-table concept is growing on people. They're favouring fresh and organic ingredients more, which gives you such an appreciation for where things come from. You can get a lot of joy out of something simple like burnt butter with sage and freshly squeezed lemon juice on a succulent piece of dry-aged steak!'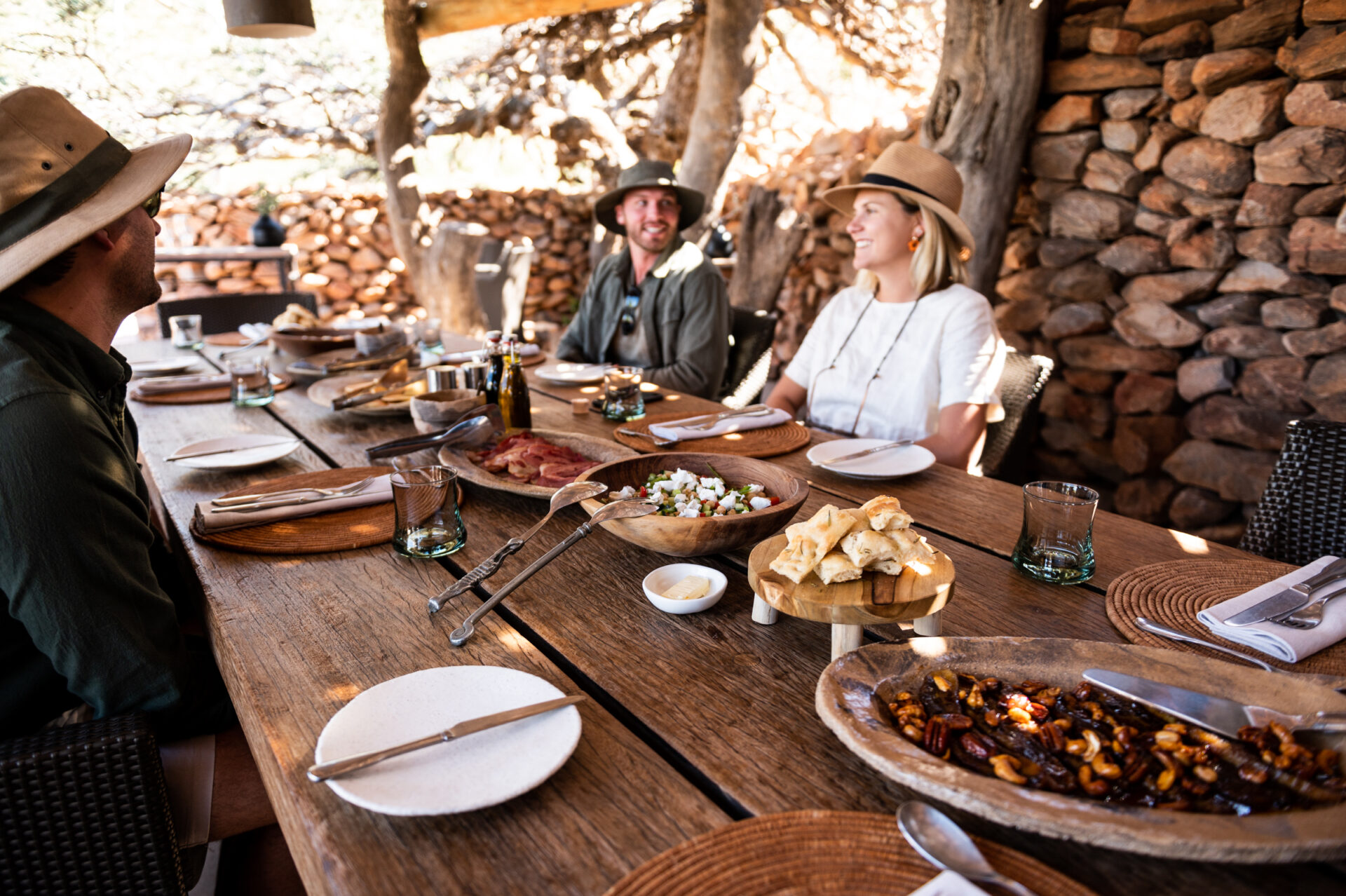 This story was adapted from an original story, Upington Slaghuis, researched and written by Hanfred Rauch and published in JAN the Journal, Volume 6. The main image is by Hanfred Rauch; additional images as credited above.