Research | Jul 2021
IN CONVERSATION WITH VALERY PHAKOAGO
Under the Tswalu Foundation's climate change-focused programme, KEEP, Makabudi Valery Phakoago, known to all as Valery, is studying population densities, habitat preference, diet and activity patterns of aardvarks (Orycteropus afer) and ground pangolins (Smutsia temminckii). She is excited about her findings so far, which indicate that due to heavy rainfall experienced in the summer of 2020/21, pangolins and aardvarks are not diurnal as had been assumed. When there is abundant food available, such as after decent rainfall, these animals remain nocturnal. Ultimately, Valery hopes that a greater understanding of the ecology and population dynamics of myrmecophagous mammals in the Kalahari environment will make a contribution to the maintenance of biodiversity and ecotourism in South Africa.
Many people have said that once the red dust of the Kalahari gets into your boots, it's impossible to leave. How do you feel about being here?
From the moment my supervisor and mentor, Prof Andrea Fuller, offered me the opportunity to visit Tswalu, I immediately said yes and have never regretted that decision. I much prefer being outdoors than stuck in an office or lab. Initially I was sent to assist one of her PhD students at the time, Wendy Panaino, with some of her fieldwork and also to learn more about the ecology of the Kalahari. The reserve is big and few people get the opportunity to spend time here. It is unique and beautiful, there is such a variety of animals and, above all, the biodiversity is amazing. The Korannaberg and the vegetation reminds me of home.
What does it take to be successful as a researcher out in the field?
Some researchers are happiest in a lab doing molecular work, for example. I knew already while doing my undergraduate degree that being in a microbiology lab was not for me. When we did our zoology practicals, which involved working with animals and doing measurements, I was at my happiest. Field work is not for everyone, especially the type of work that Wendy and I do. You need to have patience, passion, strength and zeal for what you do. You need to be able to cope in any weather conditions, extreme heat and cold, be comfortable working in a remote area, and have the ability to work alone but also in a team.
Can you describe a typical week in the life of a researcher in your field. We usually only think about the action, like using telemetry to track an animal or setting up a camera trap. What else does it entail?
As great as it is to be out in the field collecting data, being back in the lab and in front of a laptop is a large part of the life of a researcher. Capturing, analysing and interpreting the work is intensive and time consuming. It can take hours and days to go through pangolin or aardvark scat, while checking that you're answering your objectives.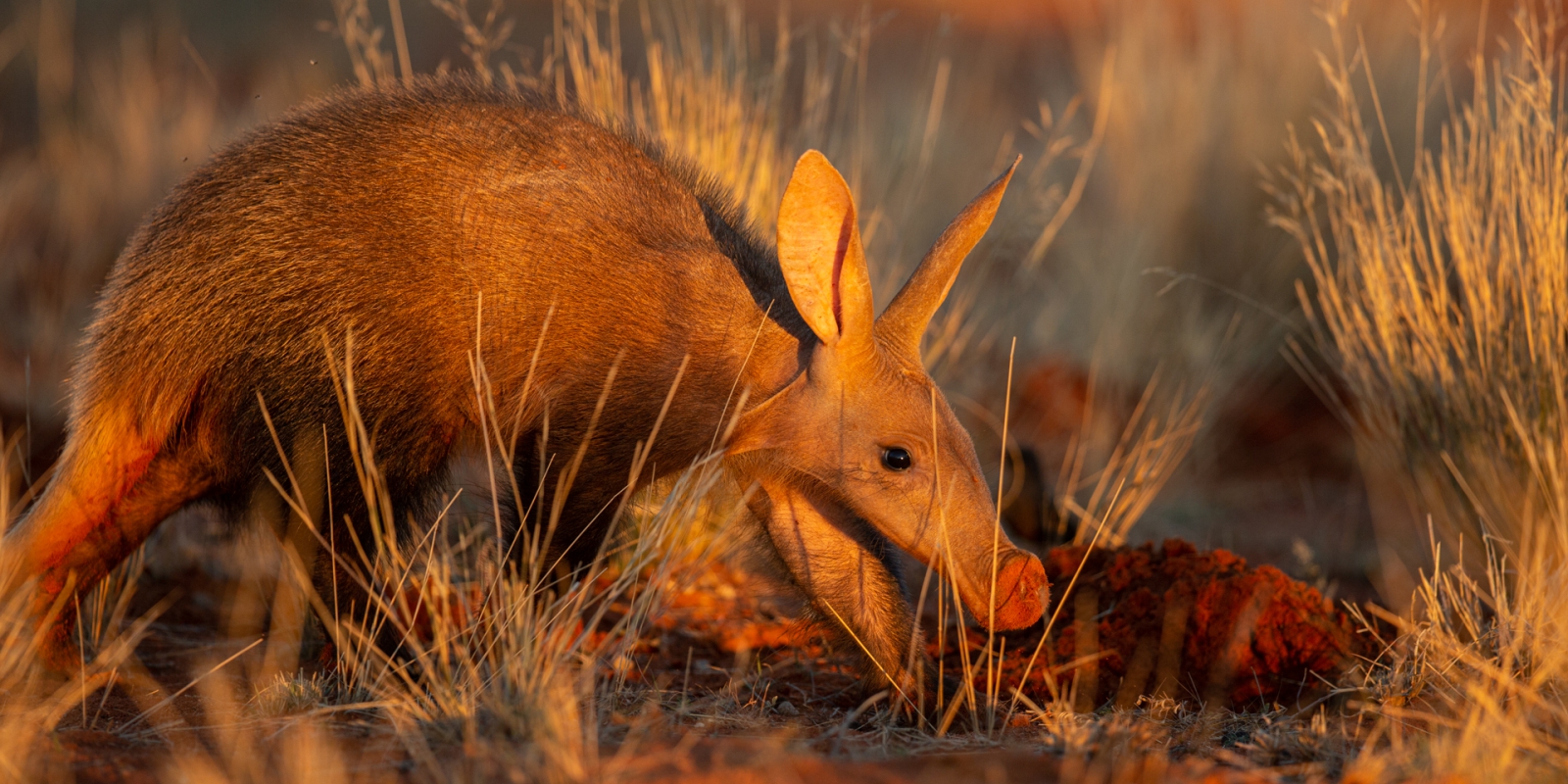 What are the downsides of what you do?
Sometimes I struggle with rising very early, as I am not a morning person! I am more active at night, so maybe that's why the universe chose me to study nocturnal mammals. Being out at night in the cold can be challenging, but it is what drives me. I complain about the weather sometimes and the early mornings, but I love it at the same time. I really love what I do.
What moments make it all worthwhile?
When I saw my very first pangolin pup riding on the mother's back I wanted to scream with excitement and awe, but I had to compose myself – no noise allowed around pangolins! I went to bed with a big smile that night.
Another memorable moment was when one of the tagged pangolins' tracking transmitter died, meaning that we couldn't get the signal to locate him. We then started to search for him by following his tracks in the sand, and came across an aardvark. Out of curiosity I decided to follow it. Little did I know that following the aardvark would lead me to the missing pangolin. It is always incredible to find a 'missing' study subject.  I felt so much joy in my heart. We replaced the pangolin's tag with a new one. It was a happy day.
Tracking tagged pangolins means that they see you regularly. Are some less threatened by human presence than others?
Each pangolin is unique and behaves differently when we are in their presence. Some pangolins take longer to become habituated to our presence than others, but we always give any animal the space it needs to behave naturally and not feel threatened.

How influential or involved are your supervisors in the PhD process? Do they spend time with you at Tswalu?
My supervisors are very much involved, and they visit Tswalu to check on me and my progress. They also give me the opportunity to fly on my own and make my own decisions, which is part of the training to become an independent researcher one day.
Would studying pangolin elsewhere in Africa be of interest to you?
At the moment I am learning about a population of only one of the pangolin species in Africa, which is a starting point. If given the opportunity, I would like to follow other pangolin species in Africa and learn more about them, too, to broaden my knowledge in understanding the species as a whole.
What does it mean to be part of the climate change story through the work that you're doing?
It makes me feel good to be contributing to something that has never been recorded before. I hope that the answers to my research questions will contribute to conservation.  I don't think climate change in the Kalahari has been given the recognition it deserves, and the National Geographic feature on the work we're doing here will hopefully educate people. Not everyone has access or an interest in scientific papers. A well-known magazine, like National Geographic, makes our research focus and findings accessible to a greater audience. It never crossed my mind that one day my research would be featured in a big magazine – what a privilege it is.
What do you hope to have added to the study field of myrmecophagous mammals once you have completed your PhD?
I hope to have added some pieces to the puzzle of how myrmecophagous mammals might respond to changing environments.
What would you like to be remembered for?
As someone who contributed to an important field of research, and someone who followed her passion regardless of what people from the village where I grew up thought about my choices. If I can encourage or inspire a young black girl or boy from my village to follow their dreams and choose to stand out and make a difference, regardless of their background or upbringing, I would have accomplished something.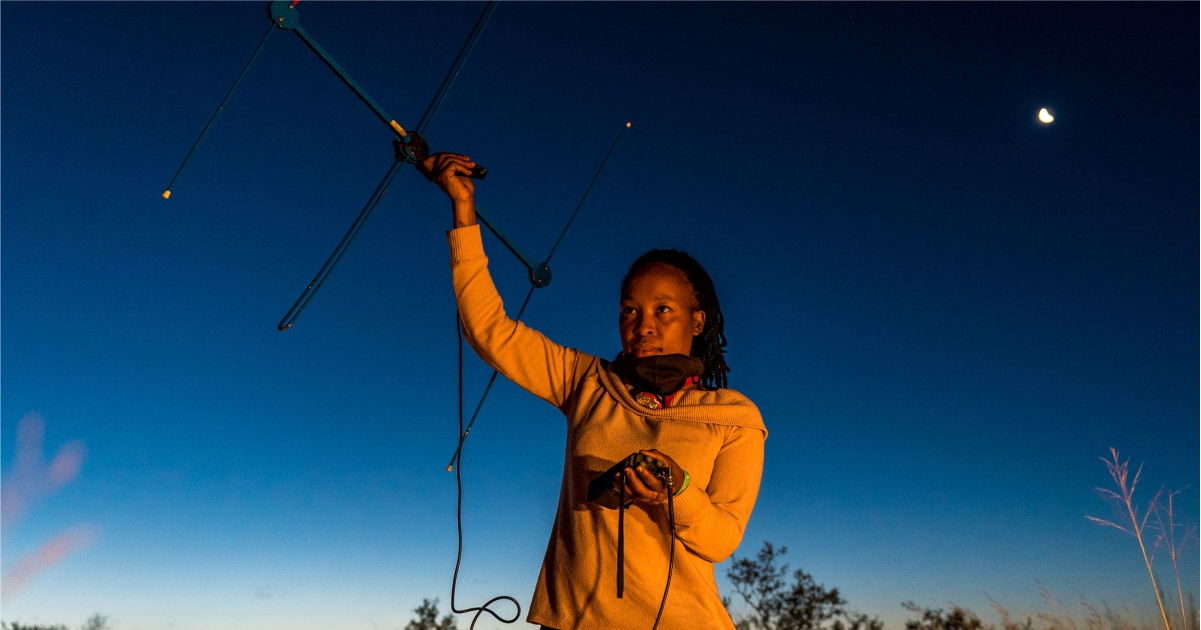 Images by Marcus Westberg; aardvark image by Wild Eye.