Experiences | Mar 2022
TSWALU, A DESTINATION SAFARI
Whether you have experienced Tswalu's dramatic landscapes or are yet to embark on that long-awaited safari to the southern Kalahari, we know that some of the facts we take for granted about this remote destination still come as a surprise to many of our guests.
In this first 'Did you know' story, we share 10 facts about Tswalu. Stay tuned for more 'Did you know' stories, packed with further facts about a safari with us in the wonderfully remote, yet accessible, southern Kalahari.
WHERE IS TSWALU?
The Kalahari is often associated with Botswana and the eastern parts of Namibia, but its vast expanse extends into the northern reaches of South Africa's Northern Cape province. This is where Tswalu is located, on the southernmost edge of the Kalahari where the true Kalahari ecotype transitions into arid savannah. While often unpredictable and near miraculous, rain in the form of thunderstorms brings life and restoration to the southern Kalahari and the reserve in the summer months.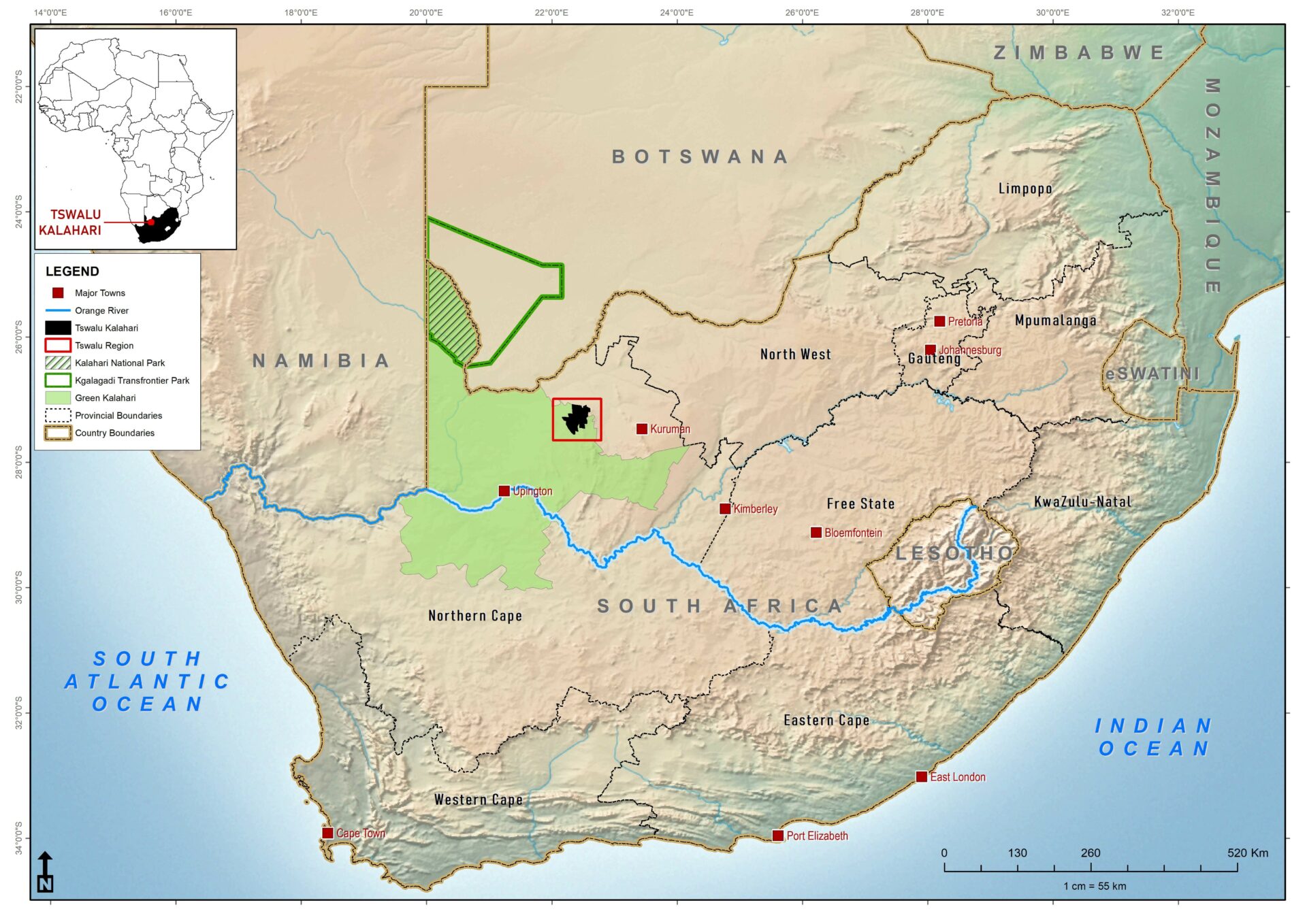 SA'S LARGEST PRIVATELY PROTECTED AREA
Tswalu is the largest privately protected conservation area in South Africa. The enormous scale of the reserve's dramatic landscapes has to be seen to be believed. Exclusive access to one of the continent's remaining wild places certainly challenges conventional notions of luxury. Unlike most private reserves, there are no other camps or safari vehicles sharing the property. In case you are wondering, the opening of a third luxury camp on the reserve in 2023 won't change the fact that Tswalu has the lowest guest footprint in the country!

WHY IS IT CALLED THE GREEN KALAHARI?
Tswalu is regarded as one of the continent's largest, relatively undisturbed, remaining arid savannahs. The undulating grassy dunes of the reserve are punctuated by the Korannaberg mountains, contributing to greater habitat diversity than anywhere else in the Kalahari. Tswalu is often referred to as the Green Kalahari, as it receives more rain than the rest of the Kalahari. Exploration of this semi-arid wonderland, characterised by extreme temperatures and astounding biodiversity, feels like a never-ending adventure at any time of the year.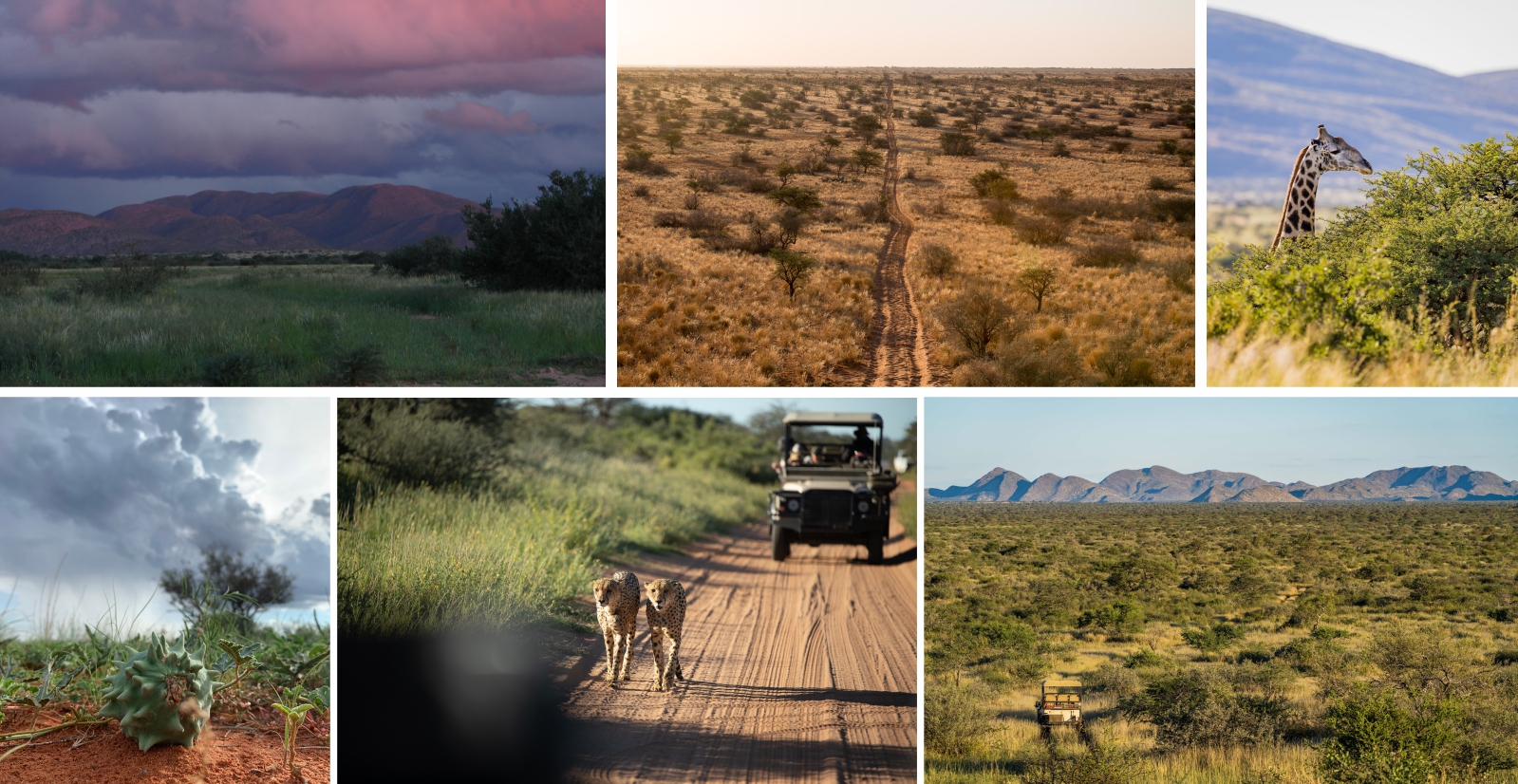 DIRECT AIR ACCESS TO TSWALU
Tswalu has all the allure of a remote, off-the-beaten-track escape without having to worry about the logistics of getting there. A Tswalu scheduled charter flight provides a seamless connection for guests from Johannesburg or Cape Town directly into the reserve. From Fireblade Aviation in Johannesburg, the flying time to Tswalu is about 90 minutes; from Execujet's terminal in Cape Town, the flying time is two hours. After touchdown at Tswalu's private runway, guests are welcomed and transferred by private vehicle into camp, a drive that takes approximately 20 minutes … unless there is an epic wildlife sighting along the way.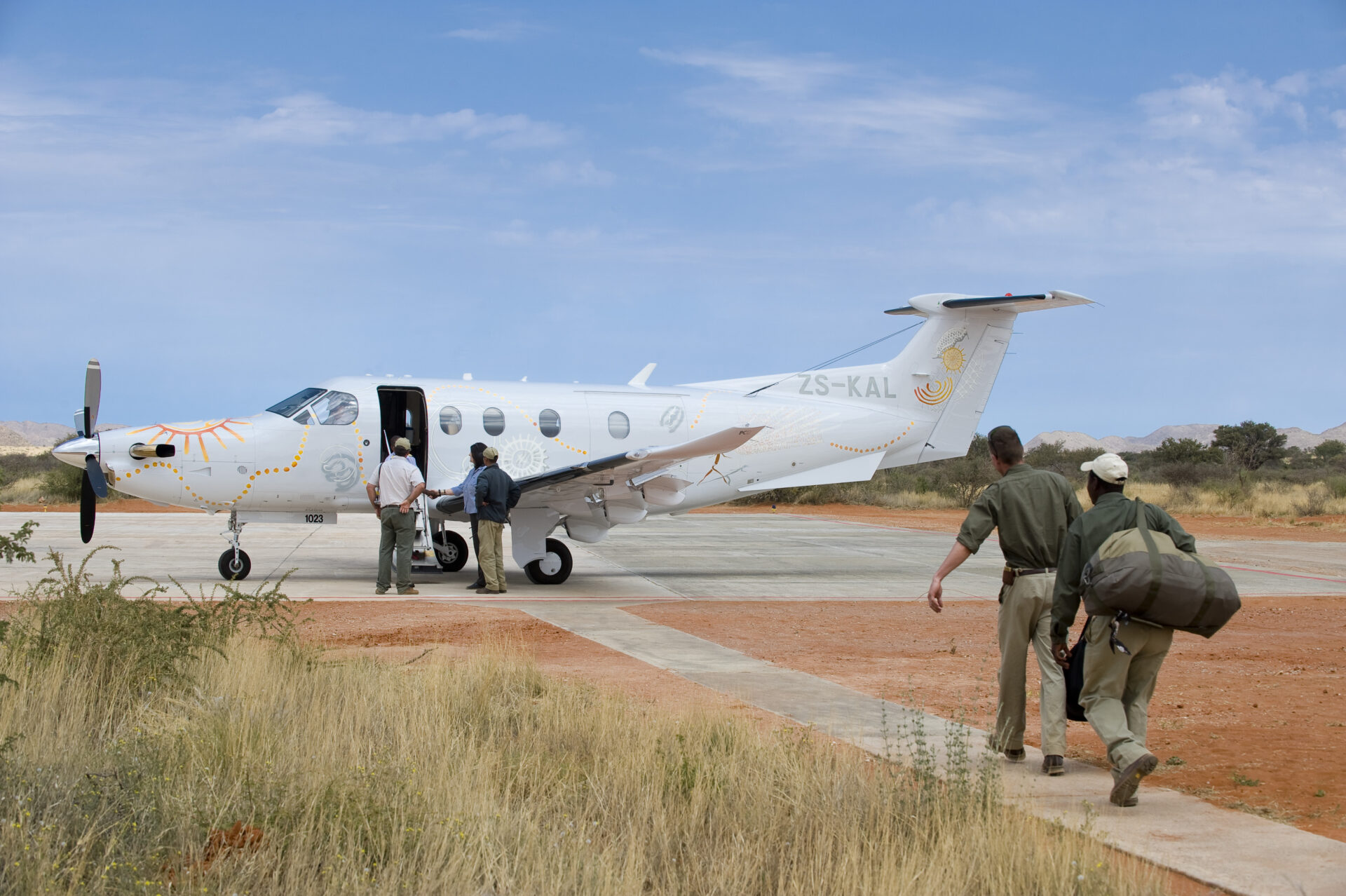 ADVANTAGES OF A PRIVATE VEHICLE SAFARI
Hands down the greatest advantage of choosing Tswalu is the guarantee of a private vehicle, guide and tracker with each booking. With nobody else to consider, guests have the freedom and flexibility to explore the reserve at their own pace and to indulge their special interests, from birding to bush walks. With few vehicles covering a lot of ground, sightings are often hard earned. The rewards are hard to quantify, from learning the art of tracking to spending unlimited time at a sighting.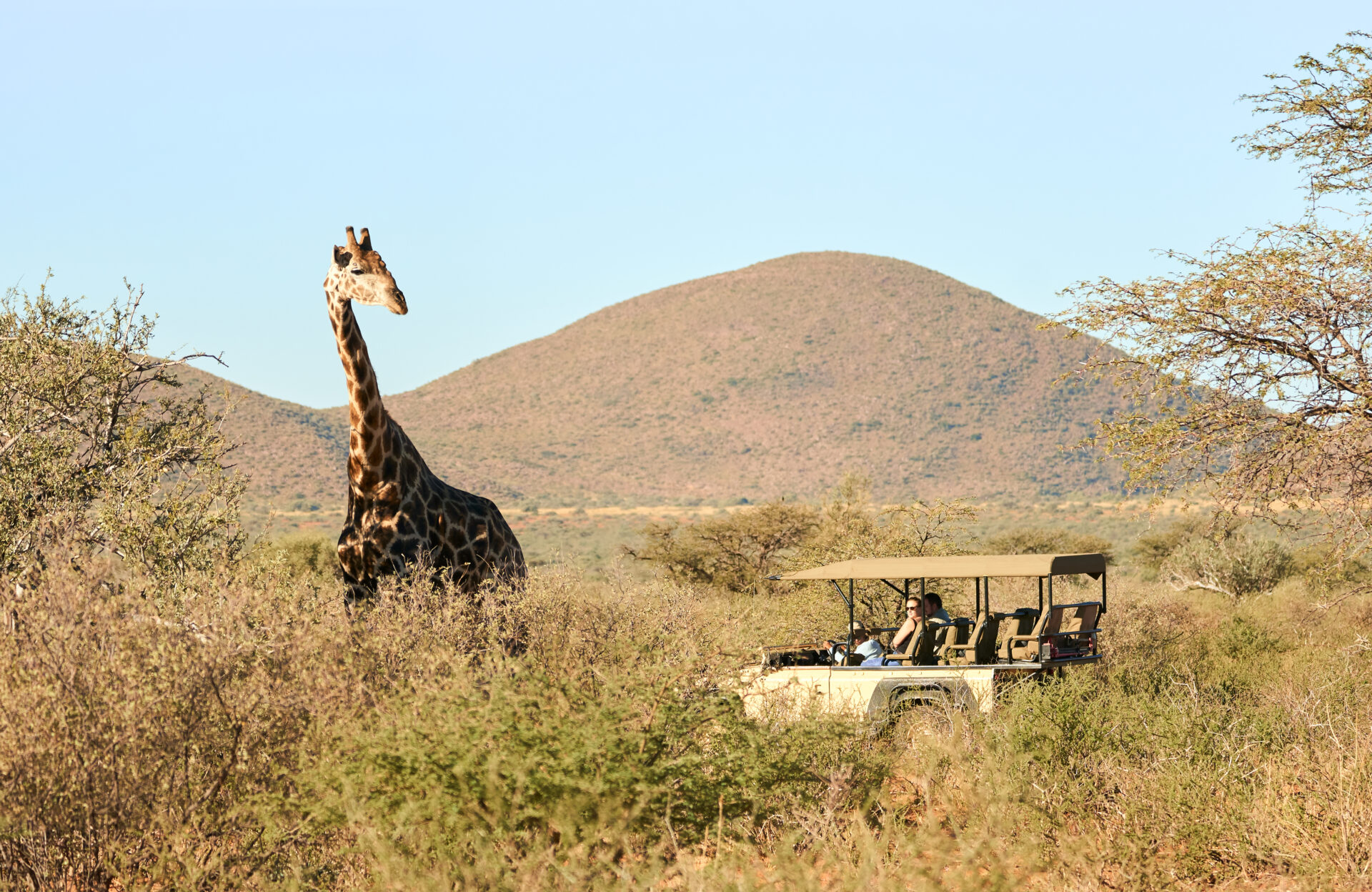 ICONIC KALAHARI WILDLIFE
No two Tswalu safaris yield the same sightings, and it is often this element of surprise that inspires guests to return again and again. Throughout the year, sightings are influenced by the seasonal changes to the environment and the presence or absence of water. Hours may be spent observing a cheetah mother with her cubs or tracking one of the animals that prove elusive elsewhere in Africa, such as aardvark, pangolin, brown hyena, aardwolf and bat-eared fox. The southern Kalahari is known for black-maned Kalahari lion, desert black rhino, wild dog, oryx and cheetah. Walks dedicated to birding, horse riding alongside oryx, giraffe or zebra, and a morning in the company of habituated meerkats all add up to a multifaceted safari experience.
TSWALU FOUNDATION DEDICATED TO RESEARCH
Tswalu is unique in that it has a foundation dedicated to research. Scientific research, supported by the Tswalu Foundation, informs conservation and is a vital part of what Tswalu is all about. Throughout the year, the Dedeben research centre hosts scientists and students from all over the world, sharing knowledge while gathering data for different projects. From reptiles and small mammals to butterflies and pygmy falcons, guests are invited to learn more about a particular project alongside researchers when they are in the field.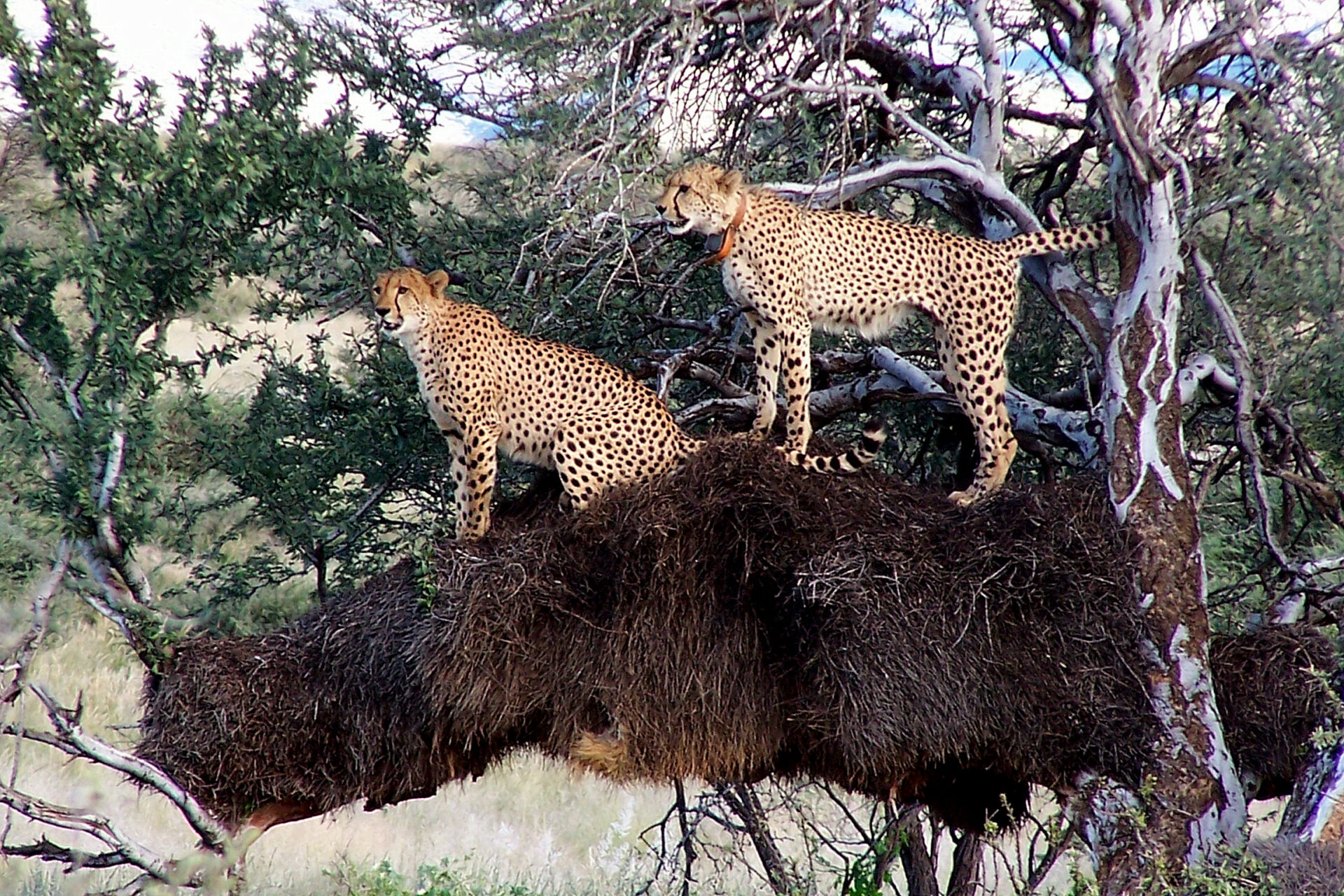 FOCUSED ON SUSTAINABLE CONSERVATION
Tswalu strives to restore, conserve and enhance the Kalahari ecosystem while preserving and promoting cultural and historical heritage in a sustainable and environmentally responsible manner. As part of this sustainability journey, Tswalu is a fellow member of The Long Run, an internationally recognised conservation organisation that holds privately protected areas to account in the areas of conservation, community, commerce and culture when it comes to sustainable and regenerative practices.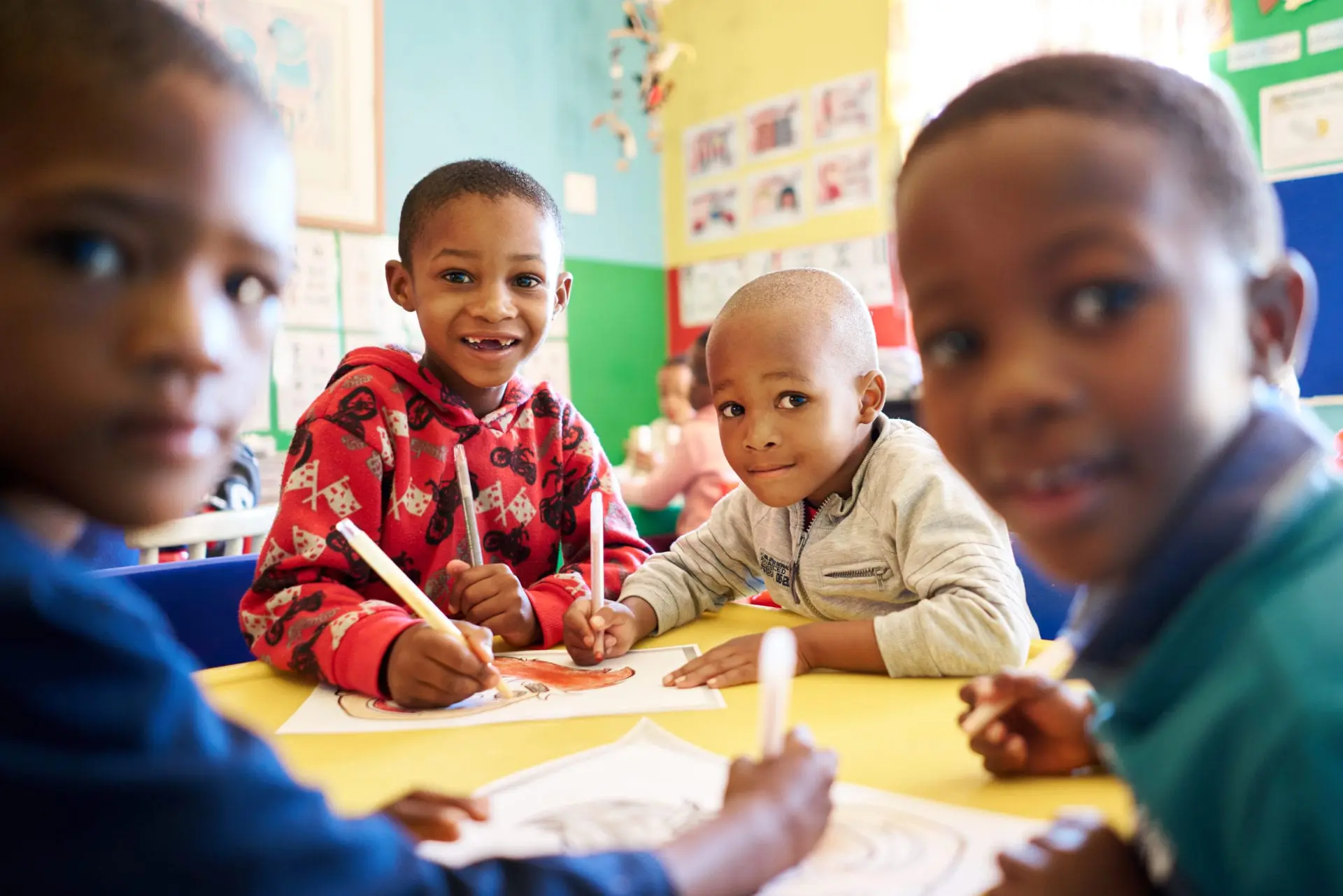 IS TSWALU FAMILY FRIENDLY?
A safari is one of life's great levellers, especially for families. Family bonding is inevitable when learning and experiencing the unfamiliar together. The southern Kalahari is a place to unplug from the world and tune into nature's wisdom and rhythms. Better still, it is malaria free. Tswalu's guides and trackers are primed to gauge children's interests and energy levels,  and know exactly when to time a hot chocolate stop. Three of the Motse's nine legae (meaning 'home') have two bedrooms and a shared living room, while the exclusive-use Tarkuni homestead is ideal for multigenerational families.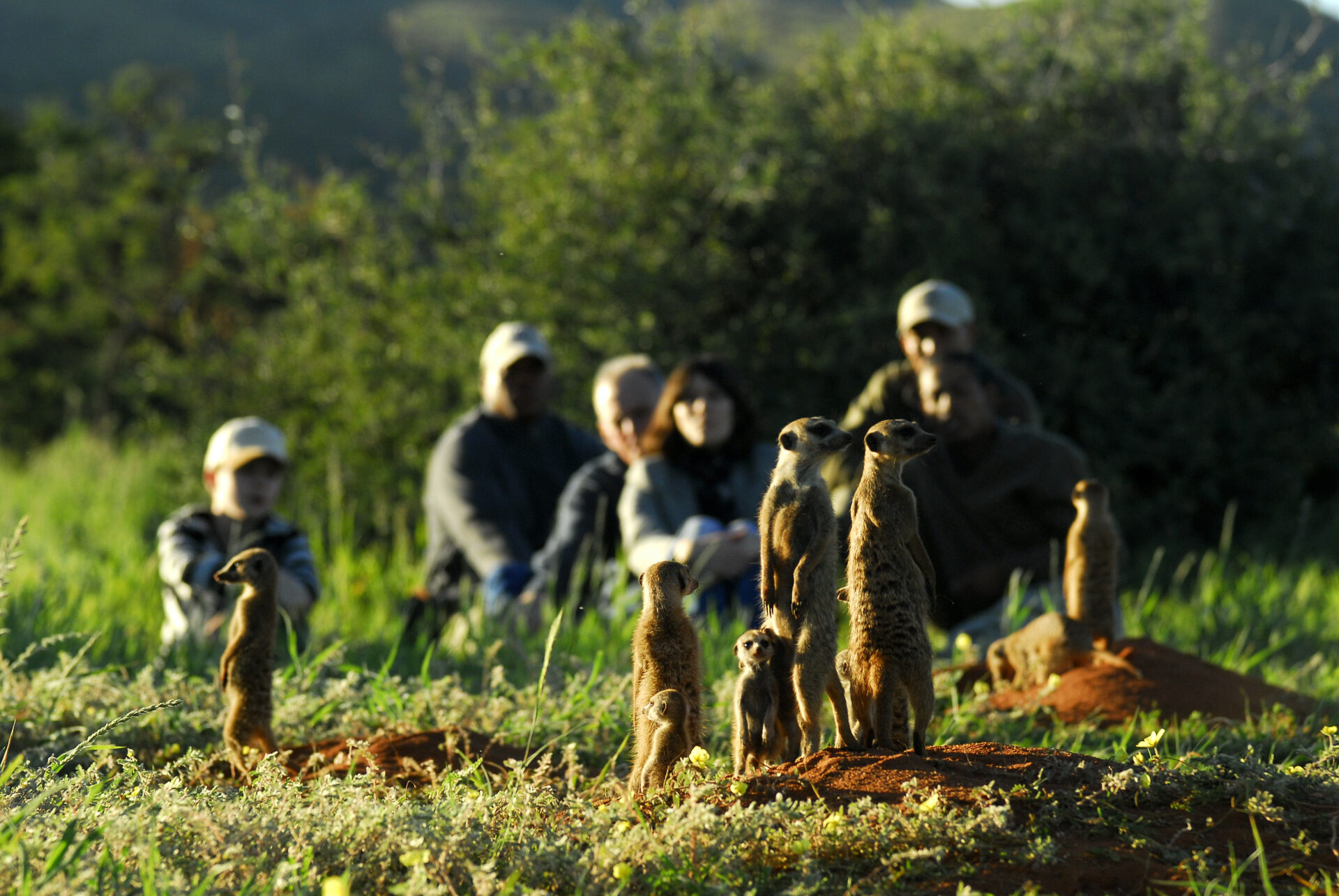 KALAHARI STAR BEDS
Sleeping under the stars is as old as time. The much-loved Malori sleep-out has been reinvented with every imaginable comfort for an unforgettable night under canvas in the middle of the reserve. The more adventurous now have the option of spending a night at Naledi, an unfiltered, back-to-nature star bed in the Korannaberg mountains.